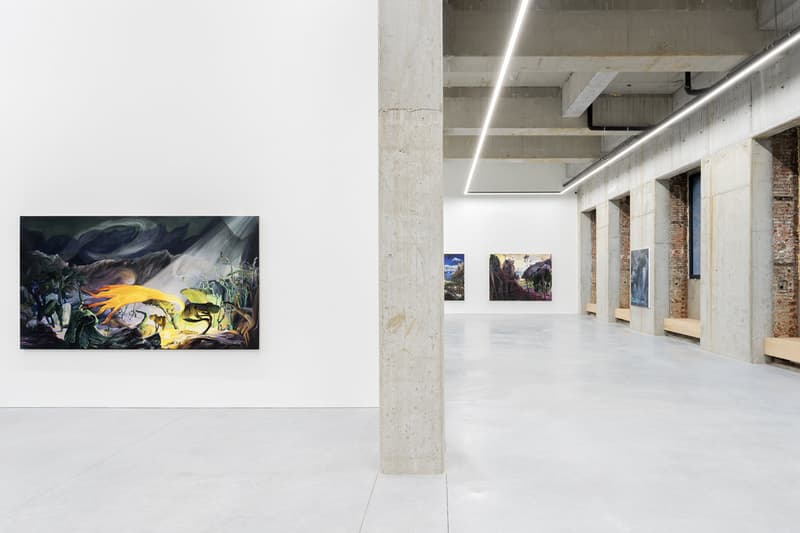 1 of 10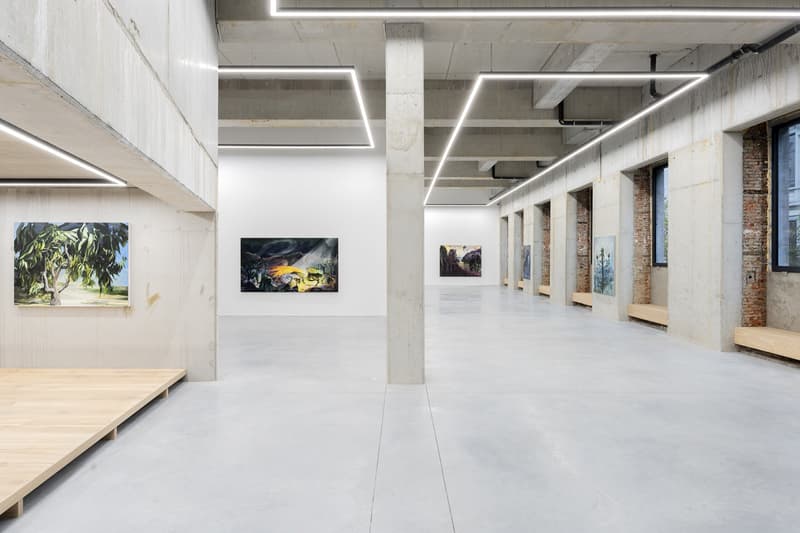 2 of 10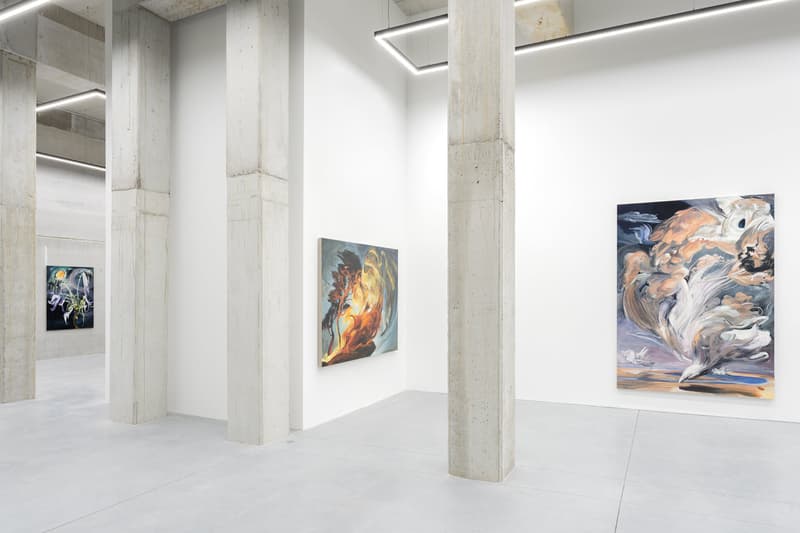 3 of 10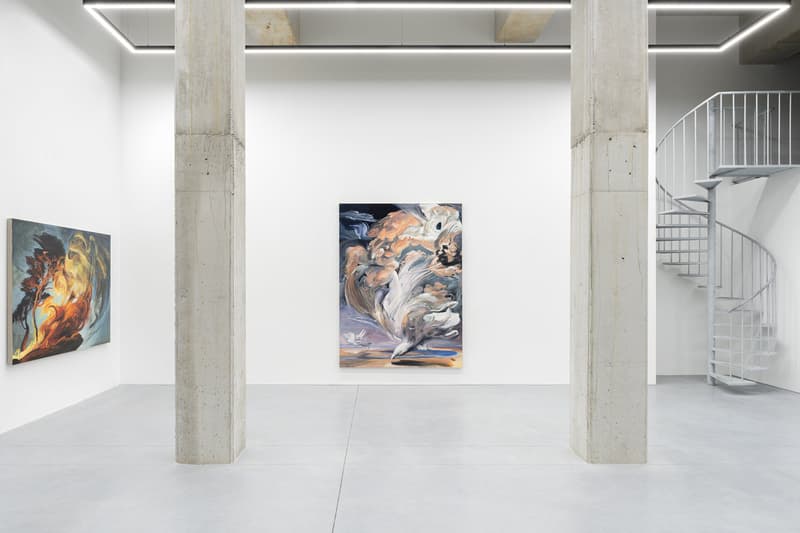 4 of 10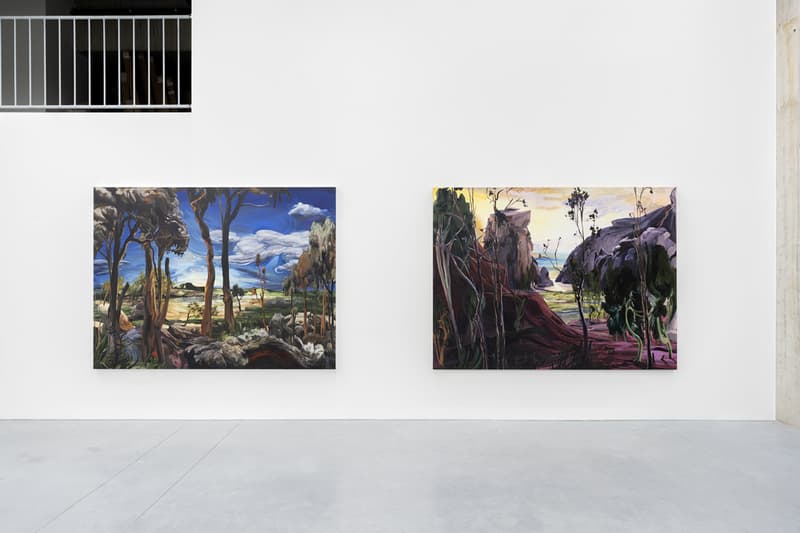 5 of 10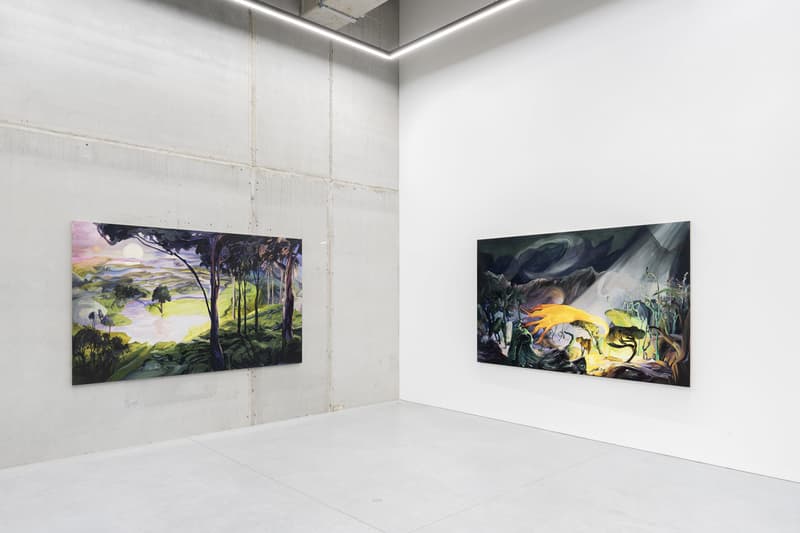 6 of 10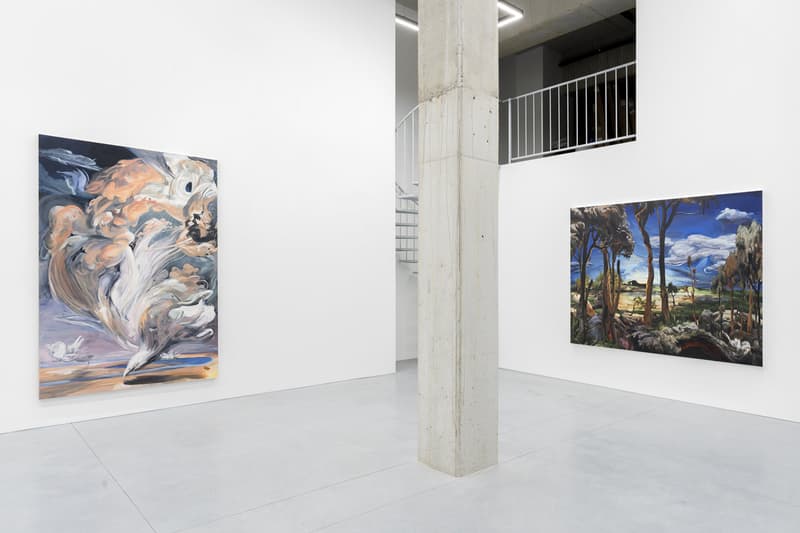 7 of 10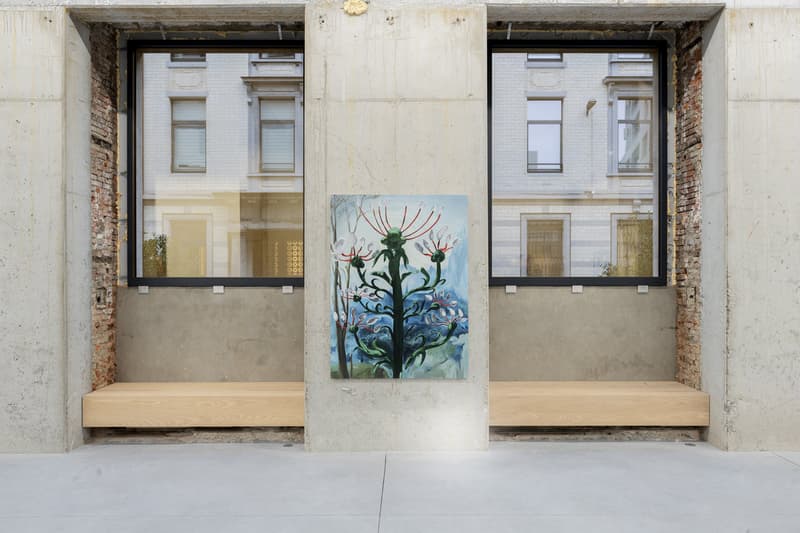 8 of 10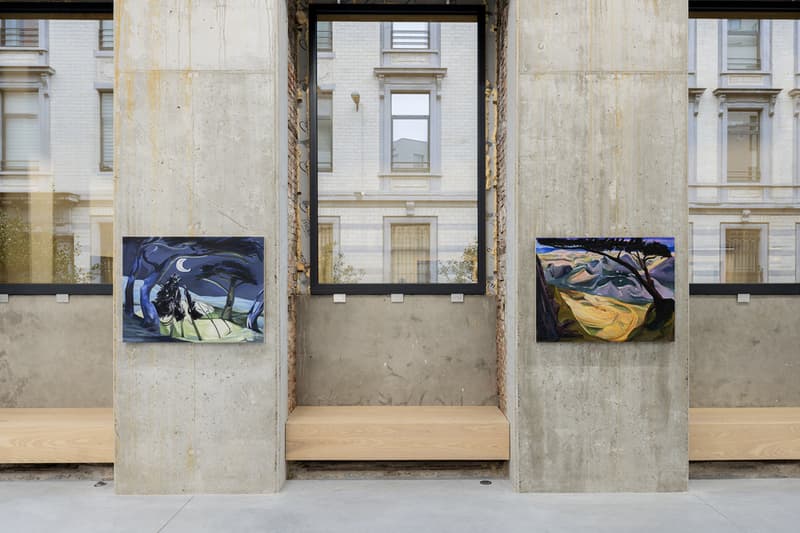 9 of 10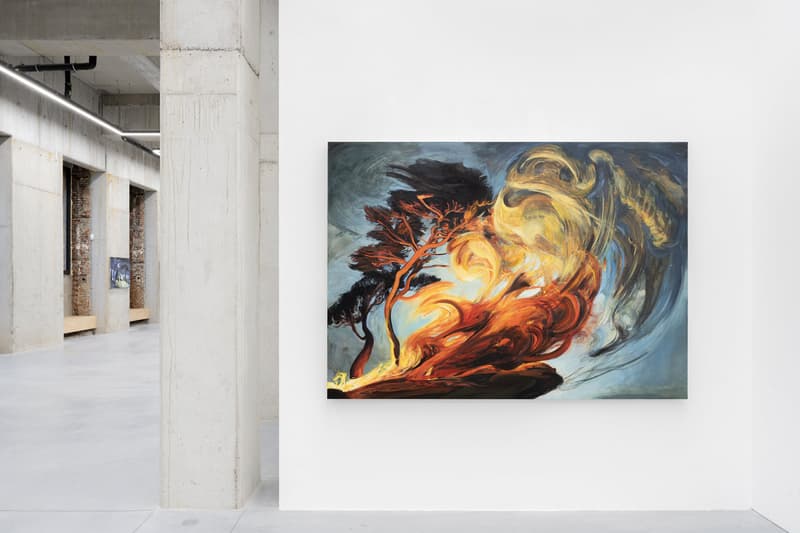 10 of 10
When Virtual Reality Meets the Canvas: The Paintings of Emma Webster
The artist depicts landscapes that are anything but natural.
---
Stems Gallery is holding a solo exhibition by the burgeoning Los Angeles-based artist, Emma Webster.
One would be forgiven to think that Webster is a landscape artist upon first glance. Her compositions are unassuming from a distance, but reveal a fluid complexity that the editor, Danny Kopel, states are "wholly constructed using Virtual Reality before being transposed to the canvas."
Viewed up close, Webster's landscapes appear almost hallucinogenic — where trees warp into mountains and the sun bleeds into the ground — illusionary depictions that can be attributed more to a set designer conceiving an act of theatre, rather than a traditional painter.
Webster's foray into VR imaging adds to the conversation that has emerged regarding digital spaces and the real world. "In this process, these contrived landscapes are made real much in the way we must suspend disbelief in a theatre, both as actors and spectators," Kopel added.
"Ready the Lanterns!" is Webster's way of shining light on these new worlds. The exhibition is on view at Stems Gallery in Brussels until December 21.
Elsewhere, the Gorillaz will release an art book next spring.
Stems Gallery
Rue du Prince Albert 4,
1050 Ixelles, Belgium