Joy Resolve's Barisieur Immersion Edition Expertly Brews Coffee and Tea Bedside
It'll begin to pour once the alarm has woken you up.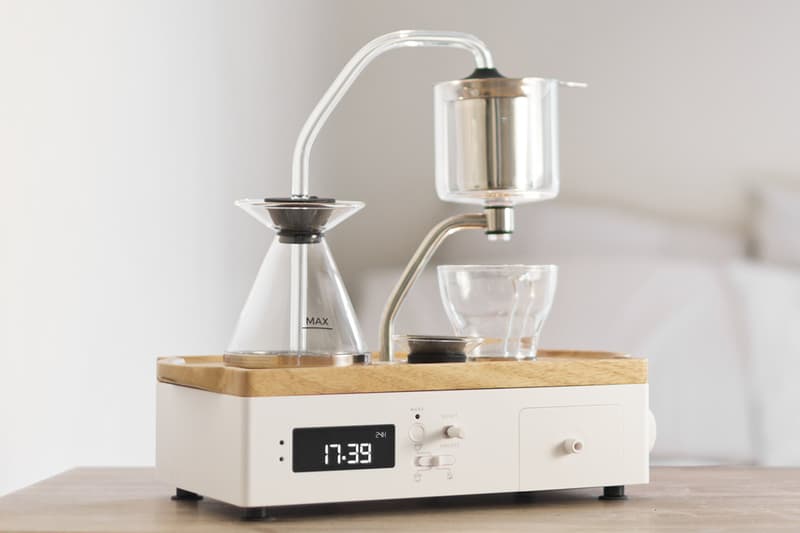 1 of 3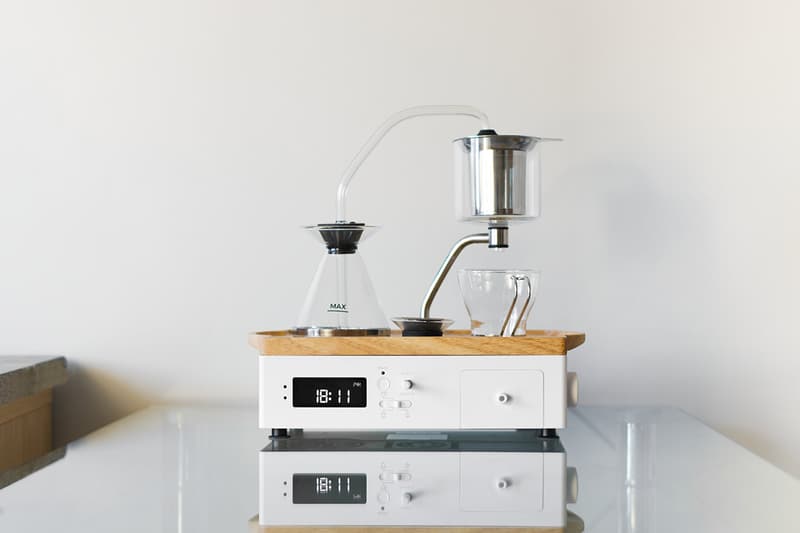 2 of 3
3 of 3
London-based design house Joy Resolve has released The Barisieur Immersion Edition, a bedside alarm clock-brewing hybrid that's programmed to brew the perfect cup of loose leaf tea or fresh coffee.
The Barisieur Immersion Edition incorporates the brand's unique brew chamber, which combines a strainer and a silicon bung to efficiently brew tea or coffee rather than passing straight through, ensuring a more refined finished product. A larger showerhead disperses water more evenly over the loose leaf tea or grounds, while an induction coil ensures that water is boiled to the optimum brewing temperature.
It works alongside the alarm to make a fresh brew as soon as you wake up, but can also be used deskside as you work from home. The technology is housed in a mid-century-styled body that features a walnut or blond timber tray, where the scientific borosilicate glassware resides, as well as a retro-themed digital display for the alarm. Finishing trims range from a black or white base.
Joy Resolve's The Barisieur Immersion Edition retails for £345 GBP (approx. $421 USD) and can be bought via Joy Resolve's website now. Take a closer look at the piece above.
For more beautifully-designed homeware, check out BALMUDA's minimalistic Japanese toaster and kettle.