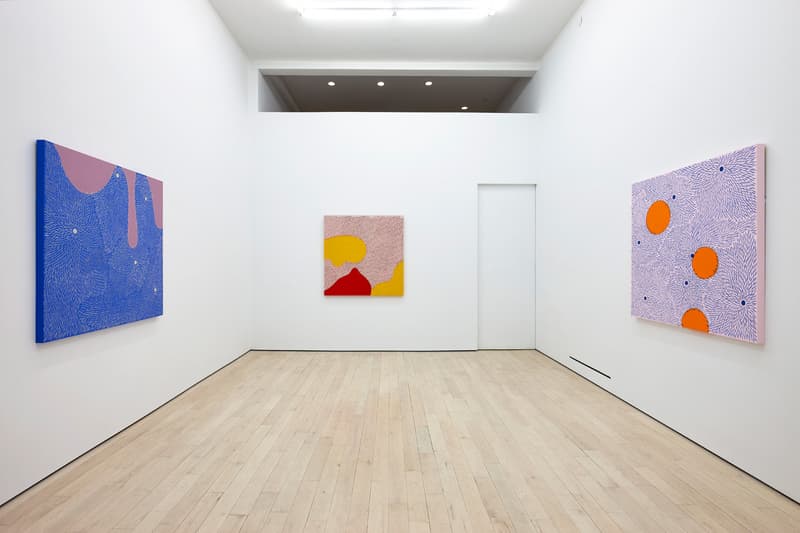 1 of 5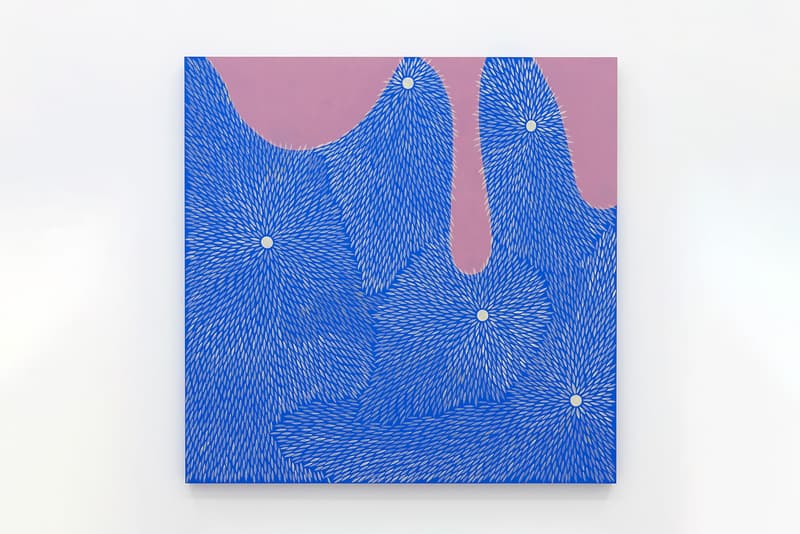 2 of 5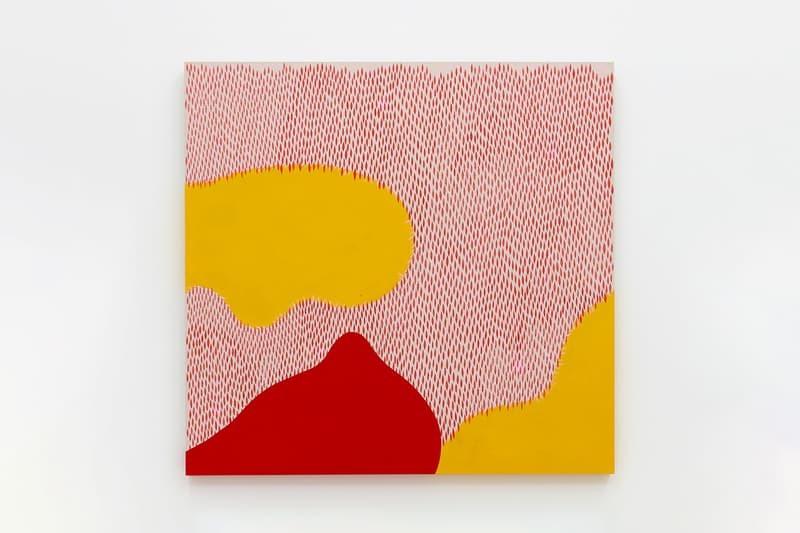 3 of 5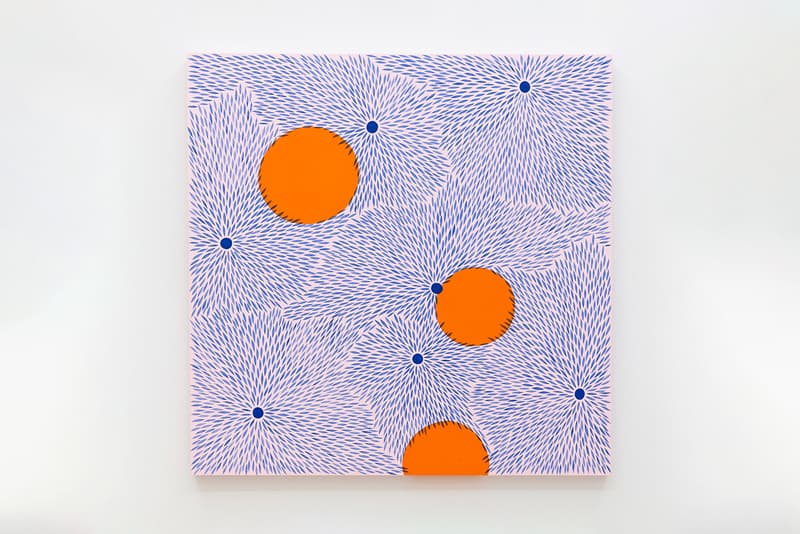 4 of 5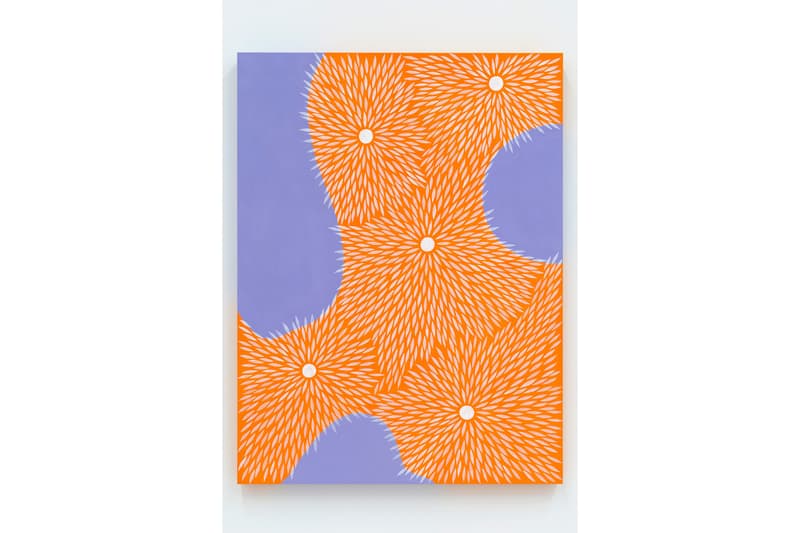 5 of 5
Julia Chiang's Dynamic Paintings Explore Interconnectedness of Natural Phenomena
On display at New York City's The Journal Gallery now.
---
Known for her abstract paintings of petal-shaped forms and biomorphic shapes, Brooklyn-based artist Julia Chiang is taking part in The Journal Gallery's weekly solo exhibition openings dubbed "Tennis Elbow." For the latest installment, Chiang displays colorful wood panel paintings and ceramic pieces that provide deeper insight into her ever-growing practice.
"It was fun to think on a show for the Journal space," Chiang says. "It's intimate so I wanted the paintings to be able to talk to each other in a way – individual but connected somehow… I imagine the colors that would form if the paintings absorbed one another – not just blending of colors, but mood and desire. And I also think about colors that coexist in nature – the colors within us – and it starts feeling like everything is fine side by side."
In her painting Mush More, red and yellow-filled shapes are surrounded by a proliferation of petals, while Night Light is reminiscent of the patterns of living creatures or diagrams. By repeating patterns, Chiang transforms abstract images into metaphors for life inside the womb, female embodiment and more. "I see my paintings and ceramics as all connected. Thinking on different parts or functions of the body, movement or lack of, internal or external pressures, but all related to one another," Chiang explains.
Check out select works from the exhibition above. Chiang's installment for "Tennis Elbow" is open to the public until March 6.
Elsewhere in art, Lance Mountain and Robbie Jeffers are presenting their mixed-media project at RCNSTRCT Studio in Los Angeles.
The Journal Gallery
45 White St
New York, NY 10013