London's Harikrishnan Explains His Divisive Inflatable Trousers
The young designer aims to expand perceptions of clothing and bodies.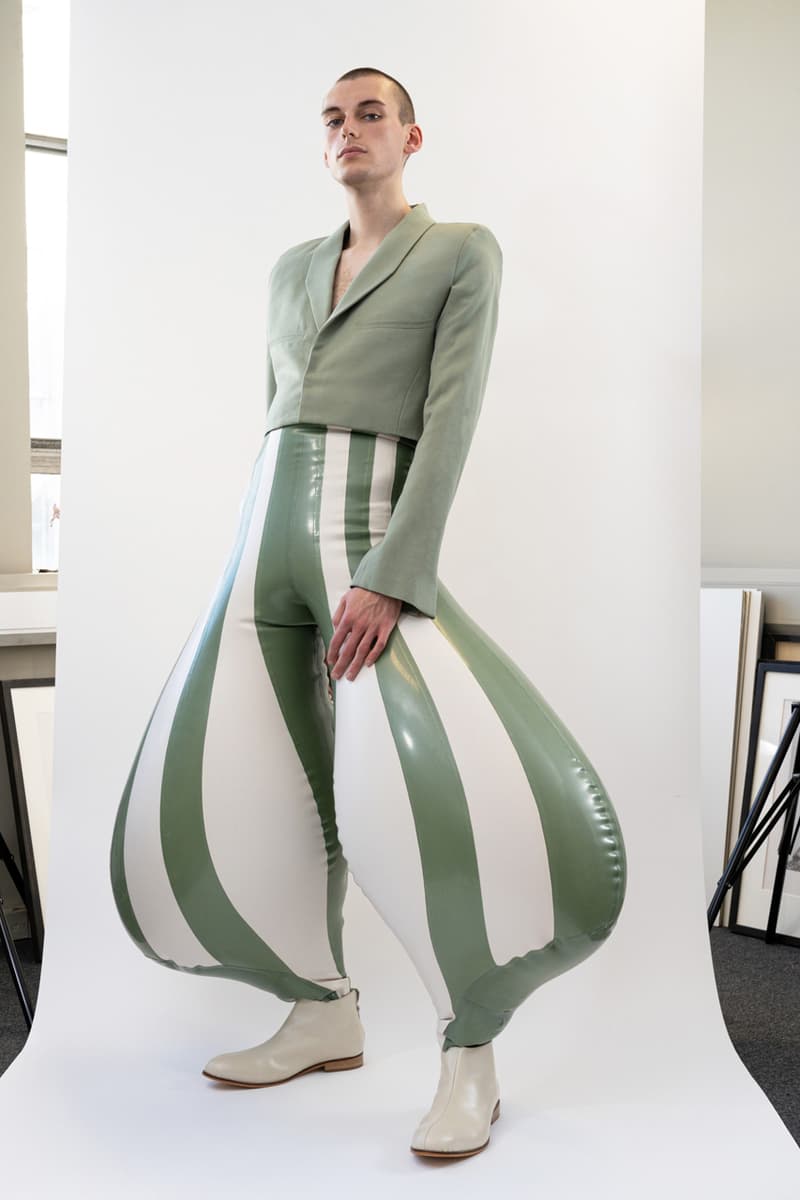 1 of 9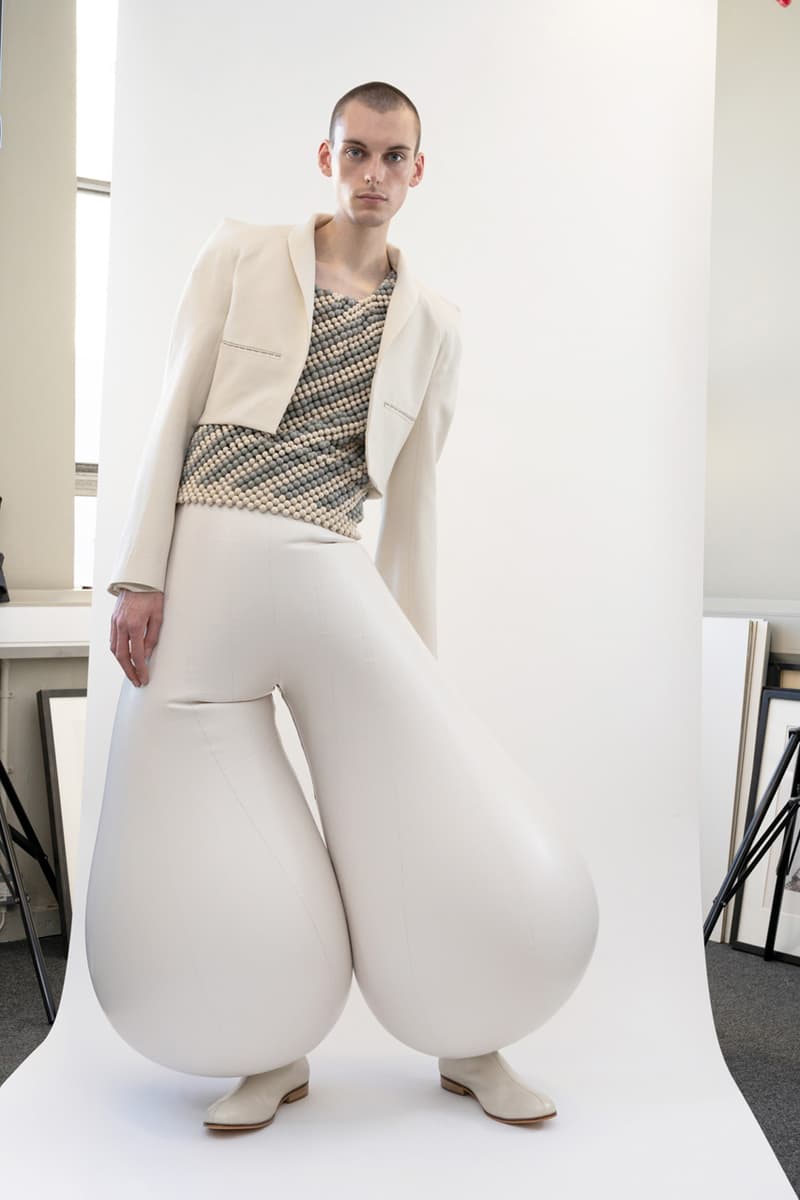 2 of 9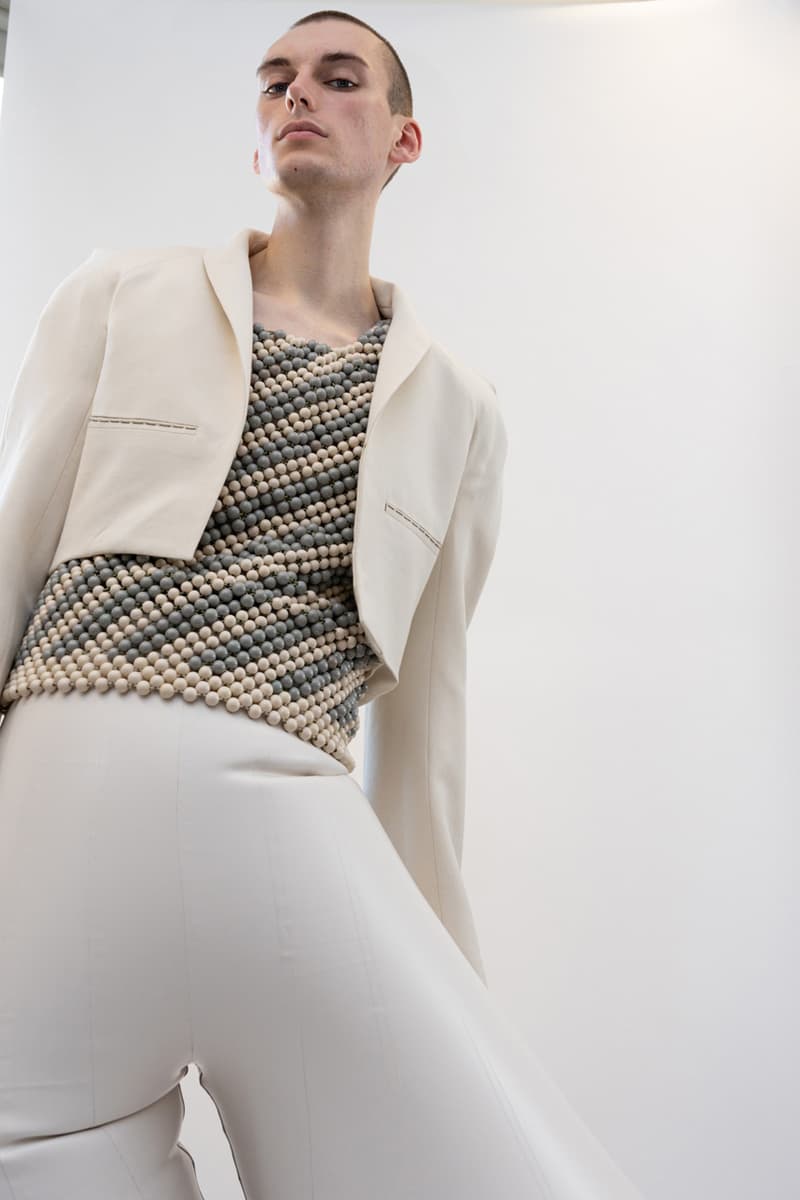 3 of 9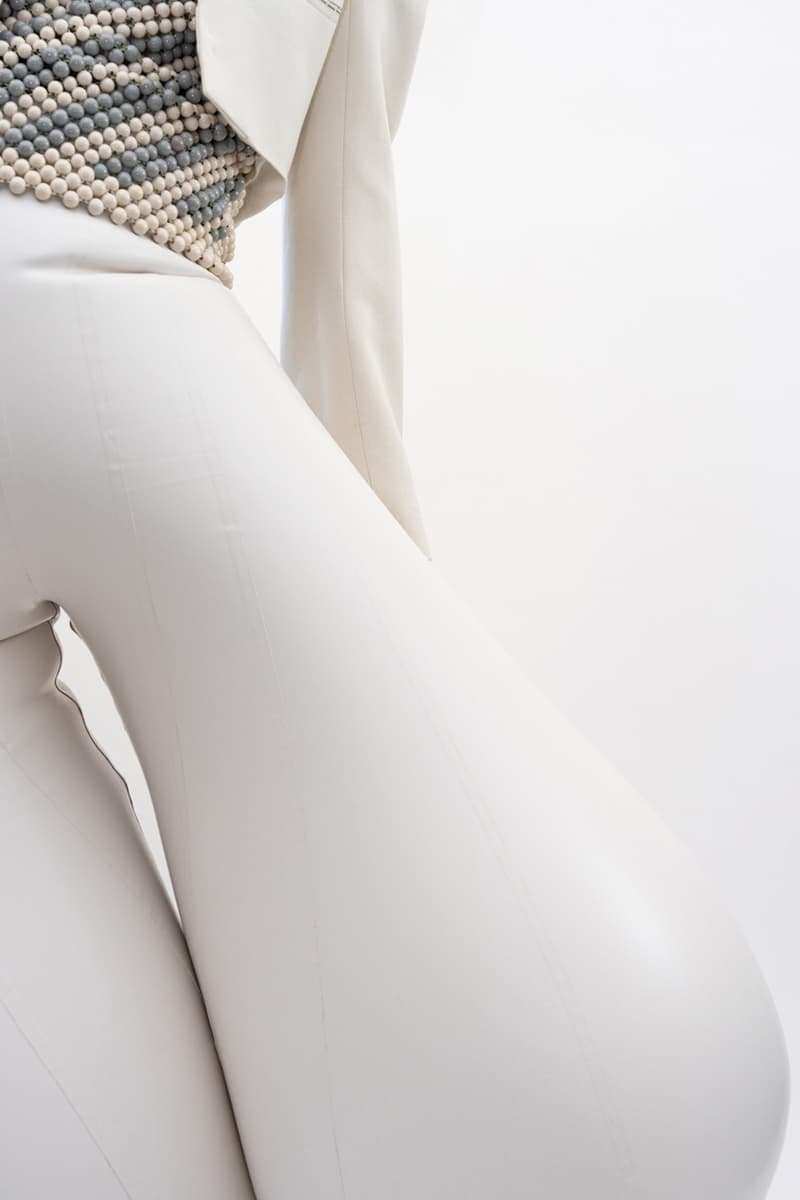 4 of 9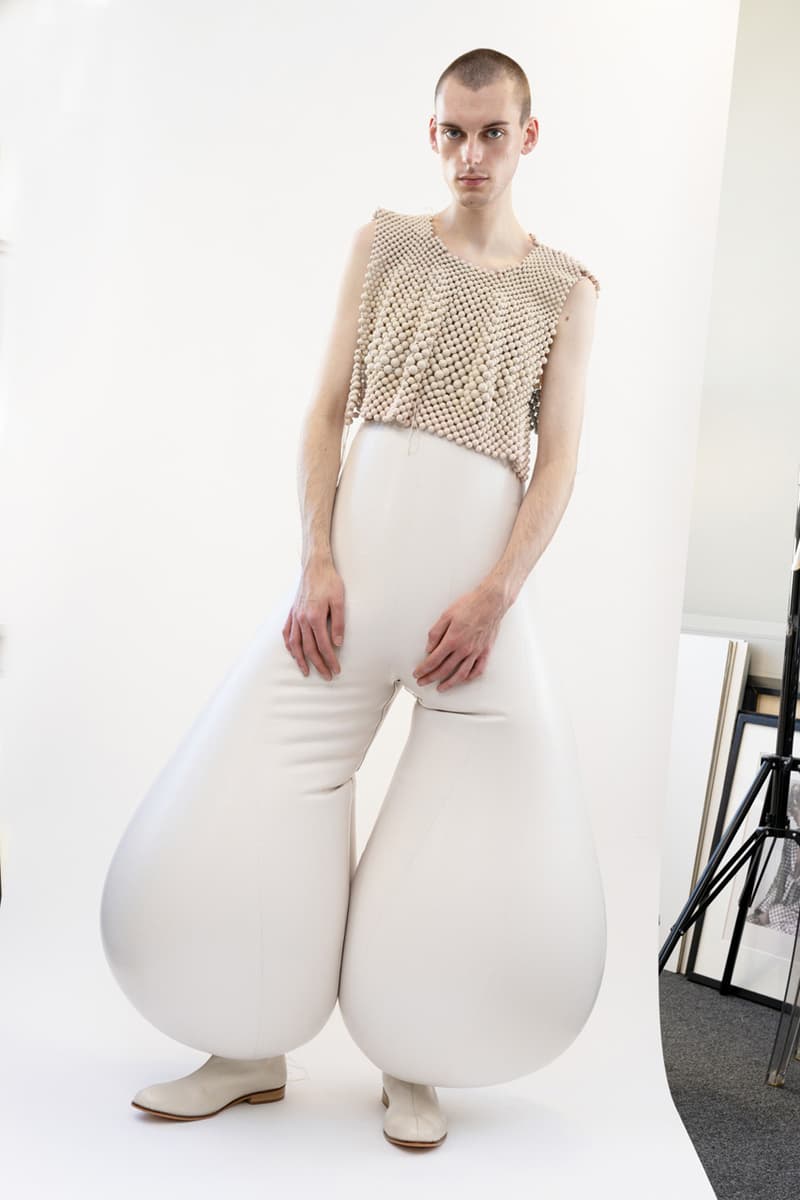 5 of 9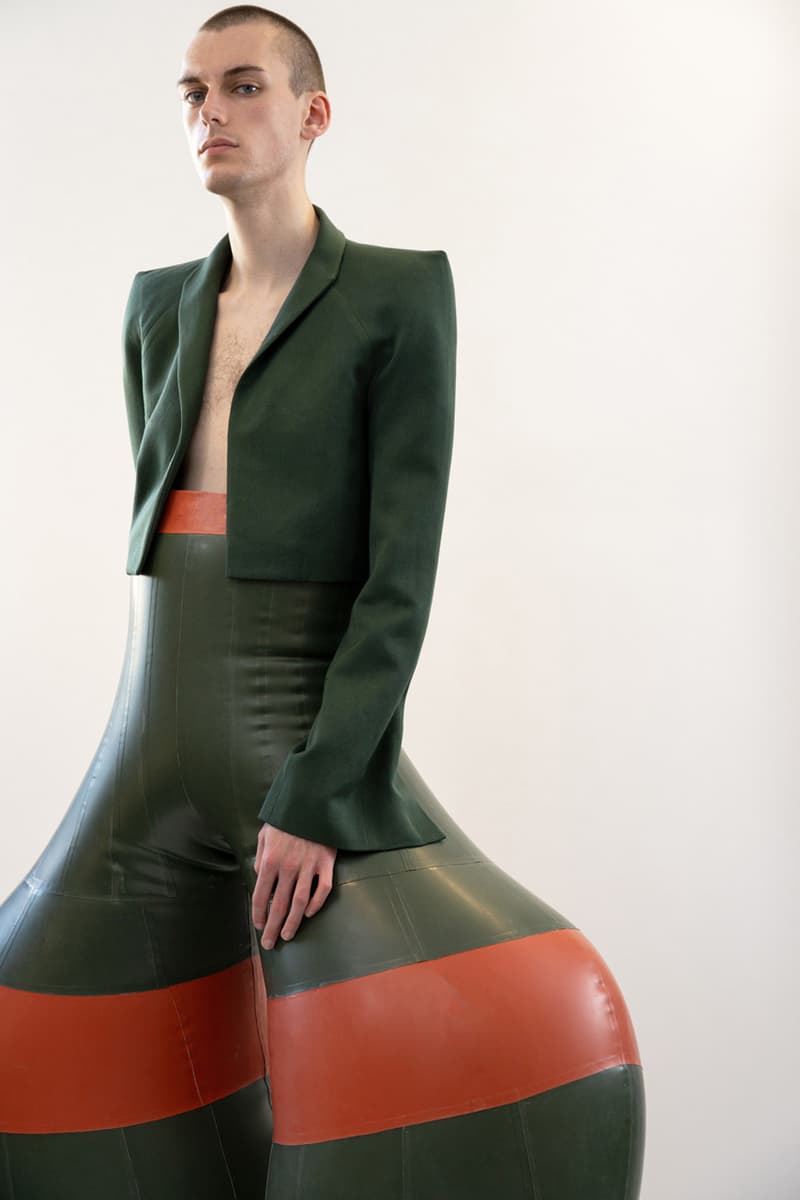 6 of 9
7 of 9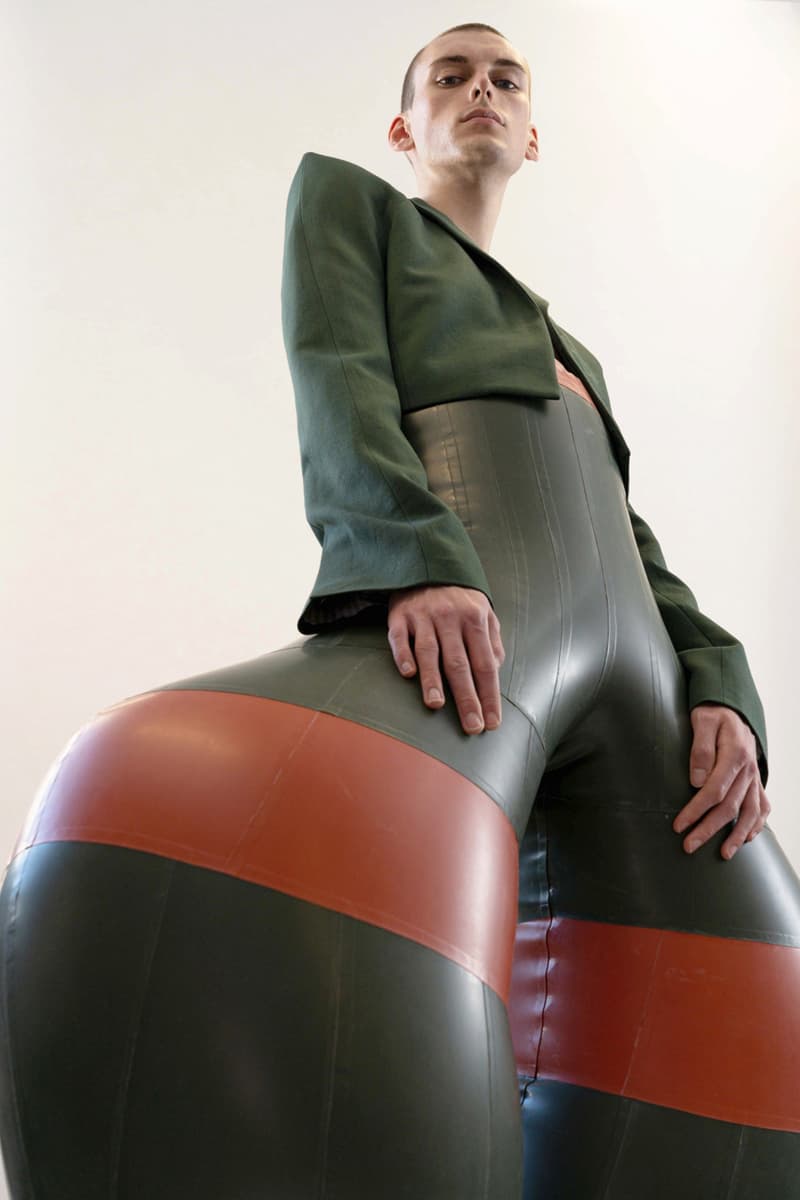 8 of 9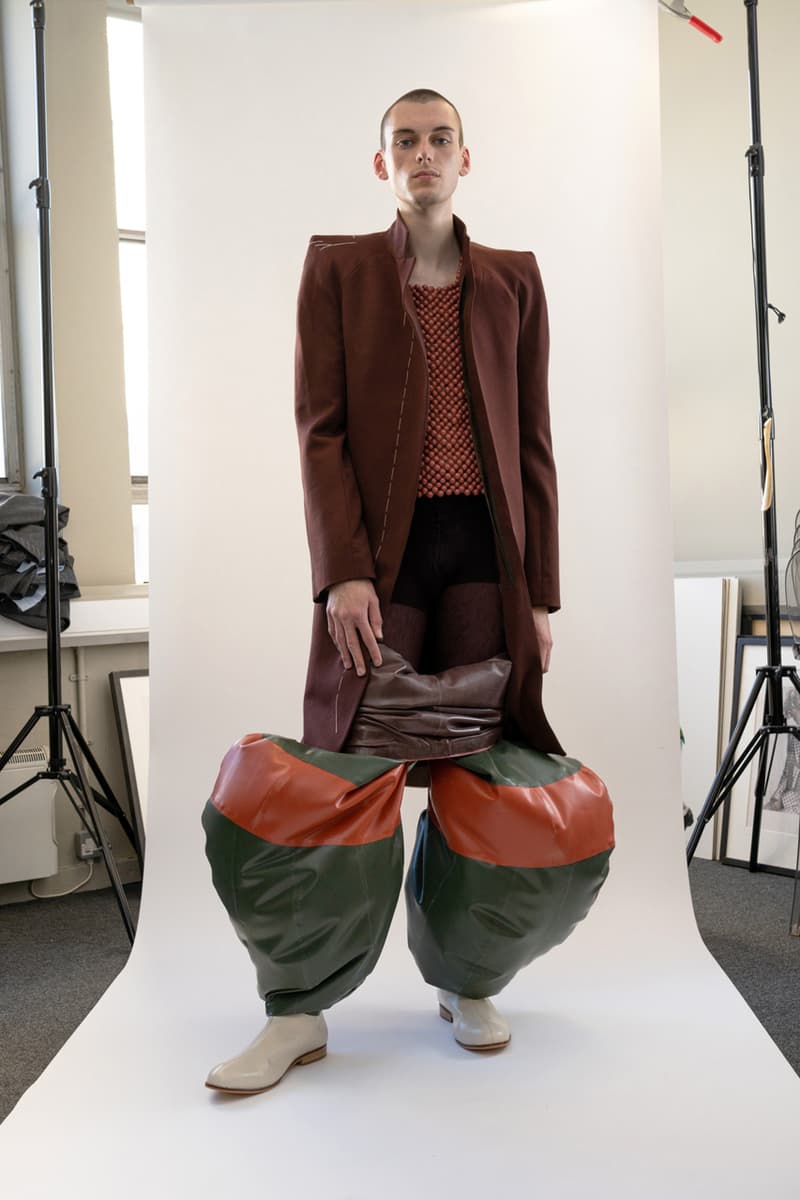 9 of 9
Last week, 26-year-old Harikrishnan's inflatable trousers set the internet alight, as critics derided and delighted over the young London College of Fashion student's graduate presentation. The hand-crafted latex pants wholly transform the proportions of the lower body, enlarging certain areas and minimizing others in a dramatic demonstration of body warping. HYPEBEAST France spoke with the mononymous designer about his divisive wearables, design ethos and artisinal craftsmanship.
HYPEBEAST FRANCE: Can you explain your fashion journey so far?
Harikrishnan: I'm 26 years old. I am from Kerala, one of India's southern states. Growing up, I was influenced by my father's collection of drawings, I always tried to reproduce them. Because I was very interested in anatomical drawings, I then attended the National Institute of Fashion Technology before working for [2015 International Woolmark Prize winner] Suket Dhir. I've just completed my Masters in Menswear Design at the London College of Fashion.
You created inflatable pants for your last show. What did you want to express with this particular piece?
The idea [came about] when I was playing with my pet dog. I was aware of dogs' vision and differences compared to humans, but the interesting aspect was the exaggeration of objects viewed from such a low angle, reminding me of fisheye lens images. Visualizing the world through his eyes was exciting and humorous with strange possibilities in terms of proportions. The thought of him seeing me as a giant figure or not seeing my head was quite puzzling. So, I decided to visually distort the people around me, inspired by his eyes.
It lets me perceive the world differently, like another reality entirely-detached from the stereotypical notions of the human perspective, arousing curiosity for new proportions over pre-determined ones. However, my challenge with this collection was to seek the essence of the human form in a dimension that goes beyond the normal, yet not grotesque like the illustrations of Jean-Paul Goude. Celebrating the extremes of the human form.
1 of 3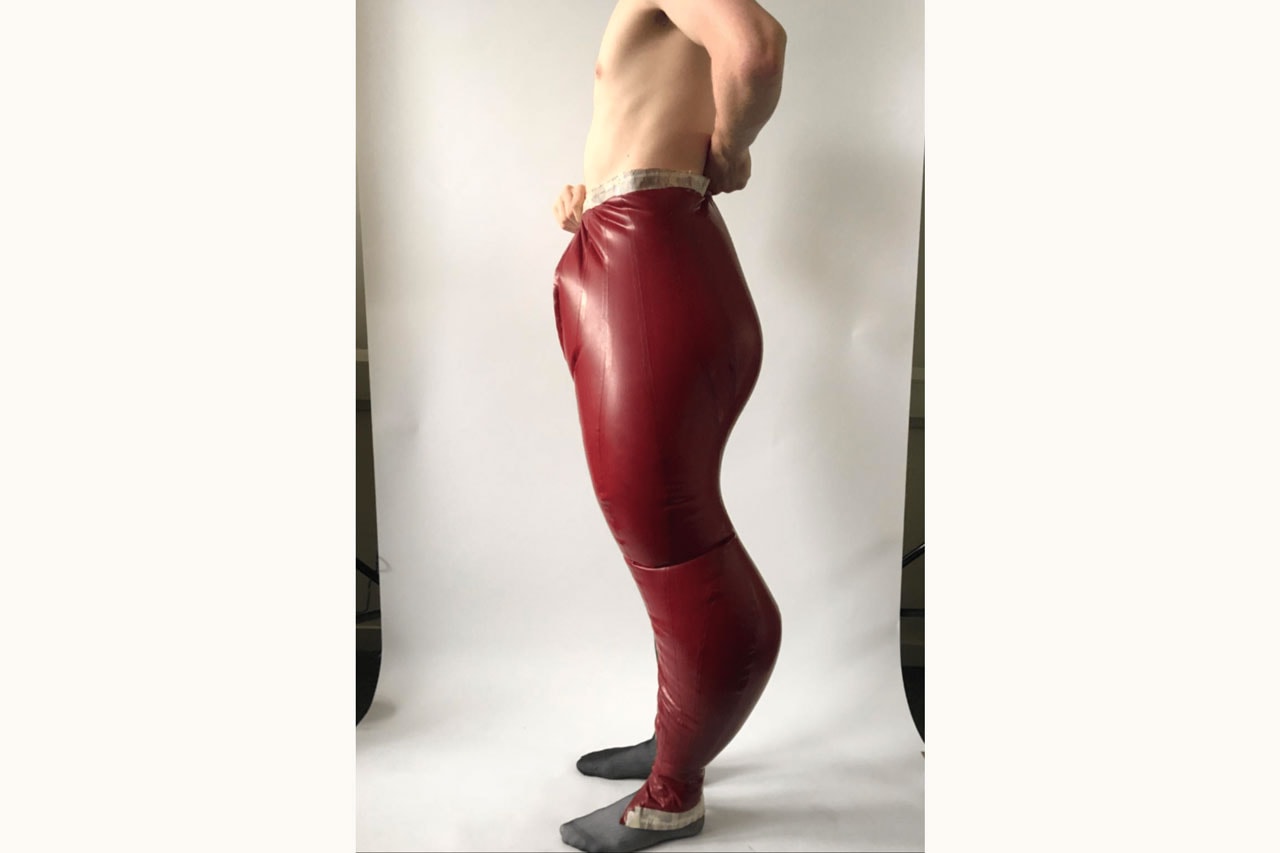 2 of 3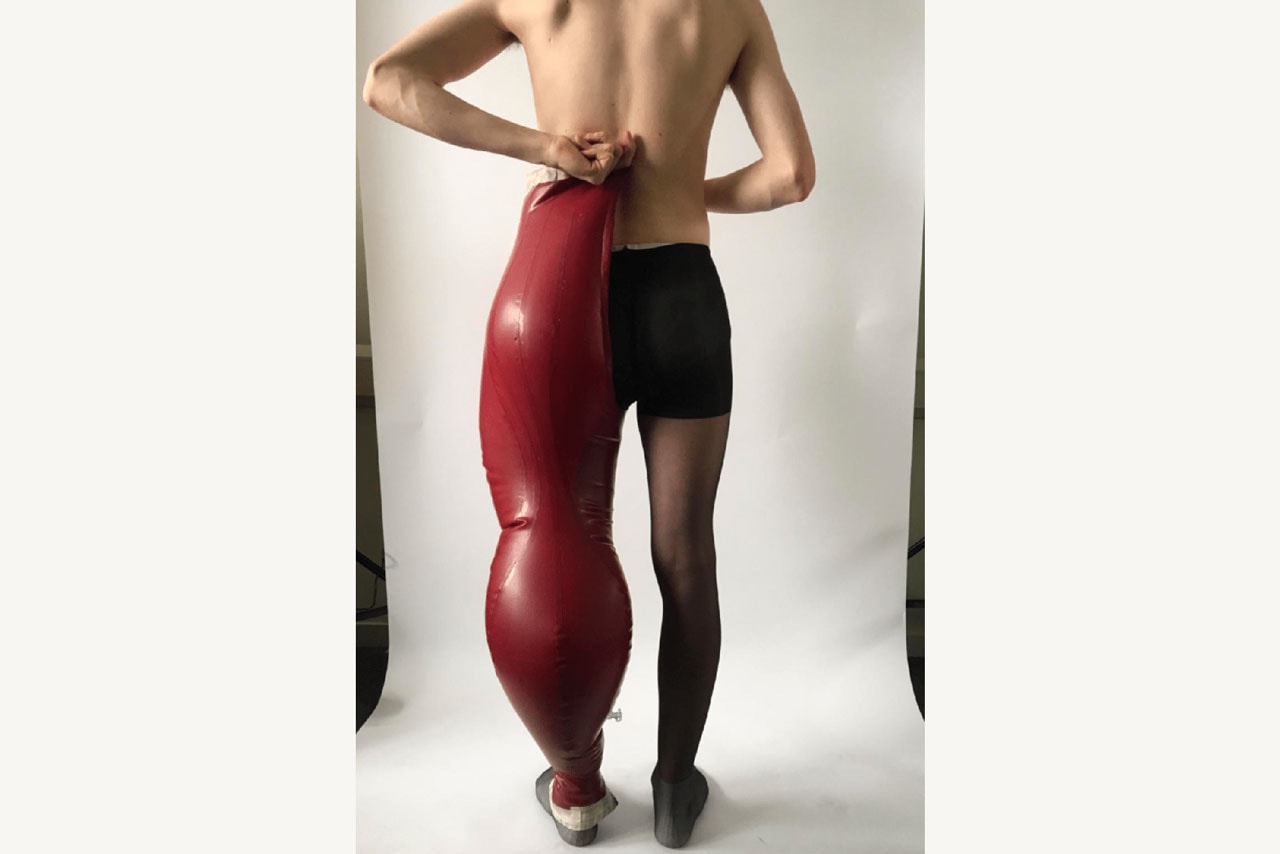 3 of 3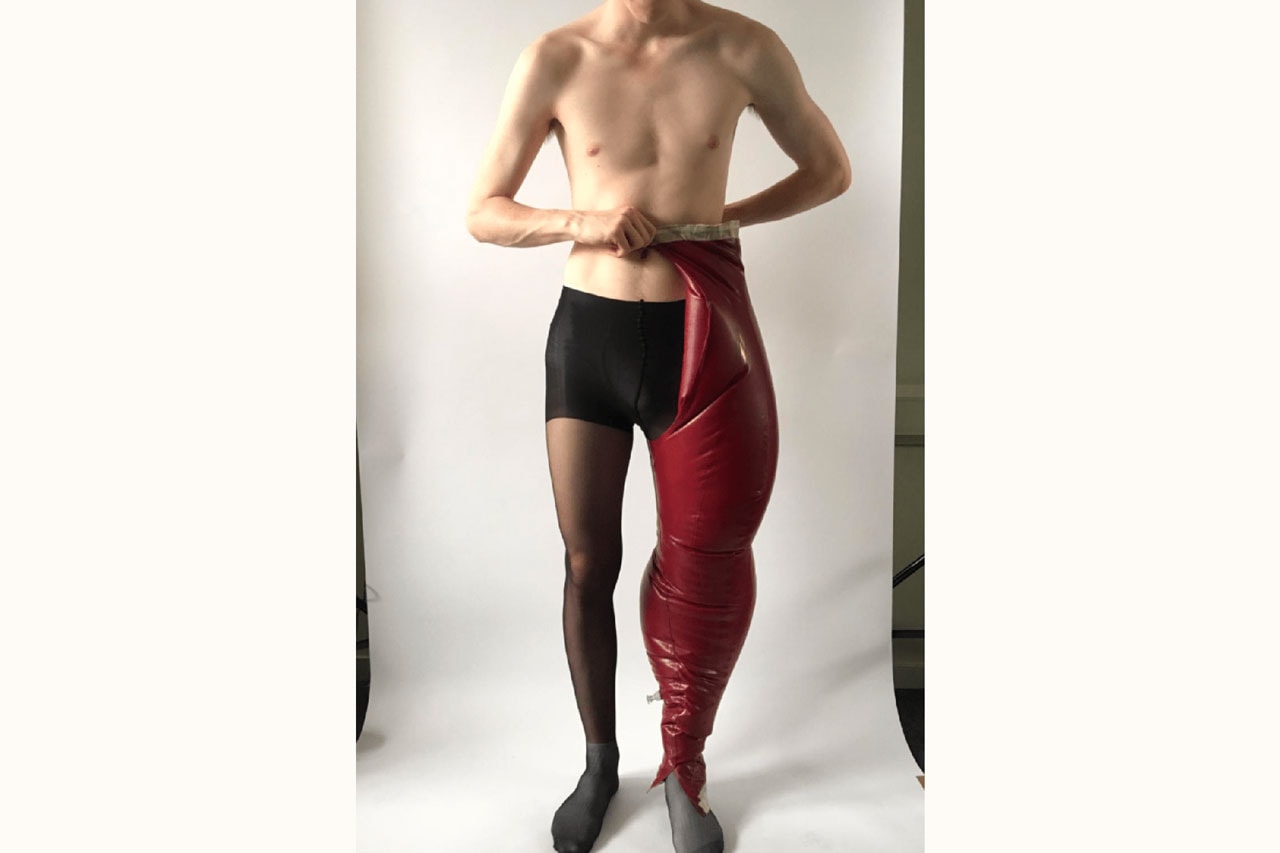 [I am] celebrating the extremes of the human form.
Can you describe your savoir-faire? How do you inflate the pants?
My cutting methodology for inflatables was adopted from morphing, the traditional method of distorting photographs obtained by assembling fragments of the same subject taken at different perspectives. The 3D forms of trousers were visualized with a mini clay model and then sliced into fragments. These fragments were graded and cut in latex, stuck together in various angles with high contouring to create these anatomically-impossible forms. The panels were then arranged in contrasting stripes to make the forms more profound, a set of moving sculptures, [simultaneously] directing the viewers' eyes. It took nearly 48 hours to complete each trouser. Once completed, air is pumped in through an inflation valve attached to the hem.
How would you describe your style?
Fashion with the right amount of humor and silliness. I attempt to blur boundaries between clothing and high art; disruption is at the centre of my work.
What do you want to express in fashion?
I believe in the power of imagery and narrative. [These pants are] a speculative approach in the context of fashion to critique the current proportions and visualizations. Out of all the senses, the visual perception is key to comprehension, information transfer and memory. Most of my thought process depends on my visual consumption.
As I live in an era where I am visually exposed to more than what is required. I often find myself in a state of visual neutrality and dilution. Especially in fashion, I see the same imagery, similar proportions everywhere. If this is the case, my thoughts are going to be one-dimensional and mundane. The way we see bodies completely depends on from where we see the body. Like the Venus of Willendorf, sculpted by [people] looking down at themselves. That method of looking changes the way we perceive ourselves.
I want to change the way people see themselves. I want to create visual imagery far away from neutrality and make people think and question the relevance of current proportions. Therefore, the psychology of familiarity and unfamiliarity was manipulated in this collection to create imagery which elevates the clothing to a sculptural level, forcing the viewer to stop and think.
I want to change the way people see themselves.
Any final thoughts?
Personally, a fashion collection is like a movie: it should be a well-formulated mix. It should excite people, and make them think, speak. I want to create something that speaks to the viewer rather than just passing through their visual horizon. I wanted their eyes to stop and think for once. And when they go close, I have stories to tell about each piece. I believe that people will only start questioning the usual when they see the unusual. Within this collection, I attempted to compose aspects of tailoring and craft along with the inflatables to create something surreal. Each aspect of this collection is unique and has a distinctive story to tell.
Most of the inflatables were created using roll-ends and dead-stock contributed by the UK's leading latex manufacturer, Supatex. The tailored pieces were made of 100% wool, [individually-]dyed in collaboration with artisans from New Delhi. Also, a bicentennial toy-making craft from the south of India was reinterpreted through wearables [like the hand-beaded vests and pants] to create new lifelines for the community.