'Euphoria' Holding Open Casting Call for New Season 2 Characters (UPDATE)
No acting experience necessary.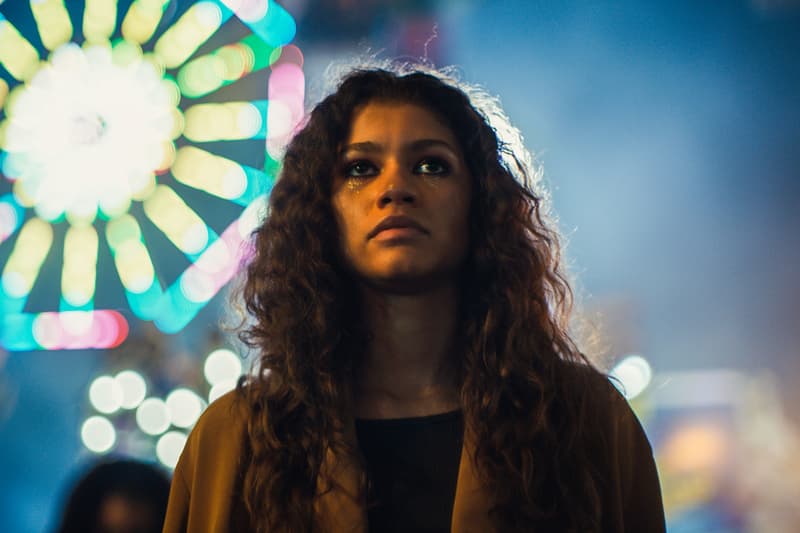 UPDATE (January 22, 2020): The Euphoria casting directors have now created an online form for auditions. Those interested can fill out the following Google form. You must sign in with a gmail account to submit. See the full details below.
---
Original Story (January 20, 2020): Euphoria season 2 is officially airing sometime this year, however an exact date has yet to be shared by HBO.
However, it looks like the episodes may come later this fall, considering HBO and A24 recently put out an open casting call for new characters for the upcoming season. Shared via various social media accounts and online, auditions are for new speaking roles and will be handled by Jennifer Venditti in New York City. Additionally Jessica Kelly and Mary Vernieu will handle the auditions in Los Angeles. Kelly is known for casting Precious, The Maze Runner and The Box, while Vernieu is known for her work on Looper, Silver Linings Playbook and Narc.
According to @jv8inc's casting call, "You must be 18 and older and based anywhere in the United States. No acting experience is necessary. If chosen, this is a paid opportunity."
The following speaking roles are up for grabs:
Darian: 18+ to play 17. Any ethnicity. An outsider. Sensitive. Vulnerable. Mischievious. Definitely not the cool kid at school but one of the more interesting kids. Could struggle with addiction.

Ray: 18+ to play 17. Any ethnicity. Attractive with an edge. Working class. Pure heart. Scrappy but a fighter. Not verbose or educated but has all the words he needs. Attractive in a real and accessible way. Might be going nowhere in life but has a smile so genuine it's not depressing.

Ami: 18-20's. Drug Addict. Stripper. Hates her boyfriend. Talks shit. Can't read a room. Has a big mouth. Can make a bad situation worse.

Serena: 50's+, Caucasian. Sassy and tough. A real character. The kind of women who partied her whole life and attended every White Snake concert and now she has several different hustles just to make a living.

Lita: Female 40s. Any ethnicity. A foster mom with bills to pay. Seems like an average, regular person but can be a ruthless businesswoman if you cross her. Recur.
The critically-acclaimed series centers around 17-year-old drug addict named Rue (portrayed by Zendaya), and gives viewers a gritty and controversial look at the lives of teenagers in suburbia today. Euphoria's second season will be comprised of eight new episodes and was announced by HBO last July. Along with Zendaya, the series stars Hunter Schafer, Maude Apatow, Eric Dane, Algee Smith, Storm Reid, and Sydney Sweeney. Euphoria's second season begins filming in March. Keep it locked here for more details when they surface.
In more entertainment news, here are 20 movies to watch out for in 2020.