MB&F's HM7 Aquapod Platinum Red Watch Is Inspired by Deep-Sea Jellyfish
Limited at just 25 pieces.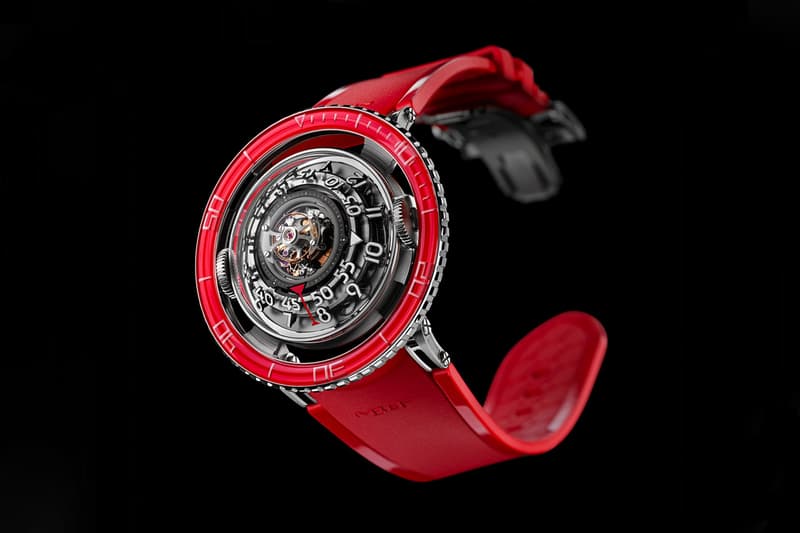 1 of 6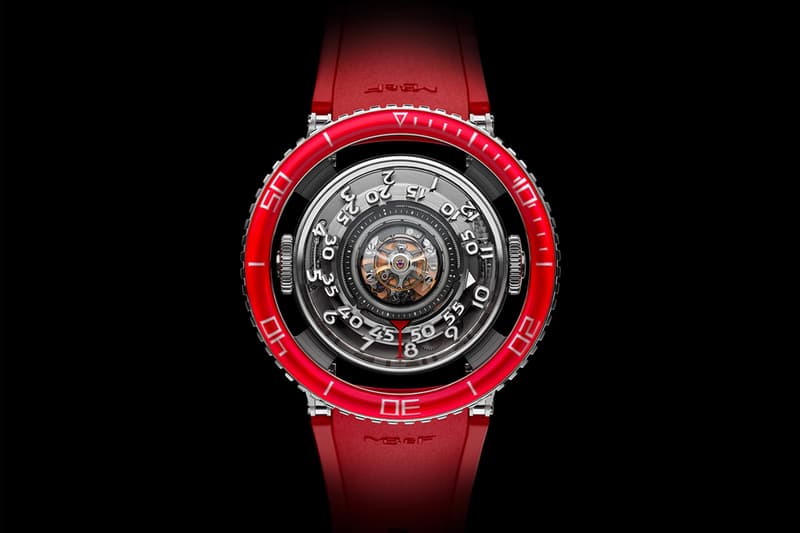 2 of 6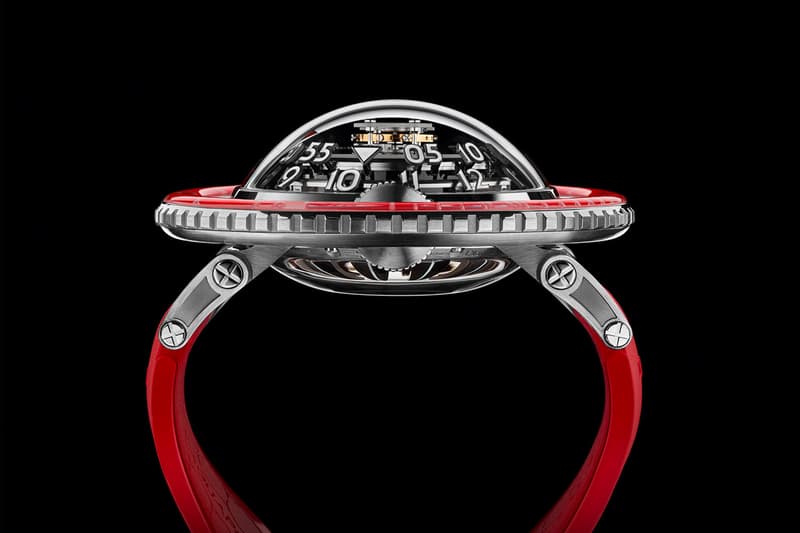 3 of 6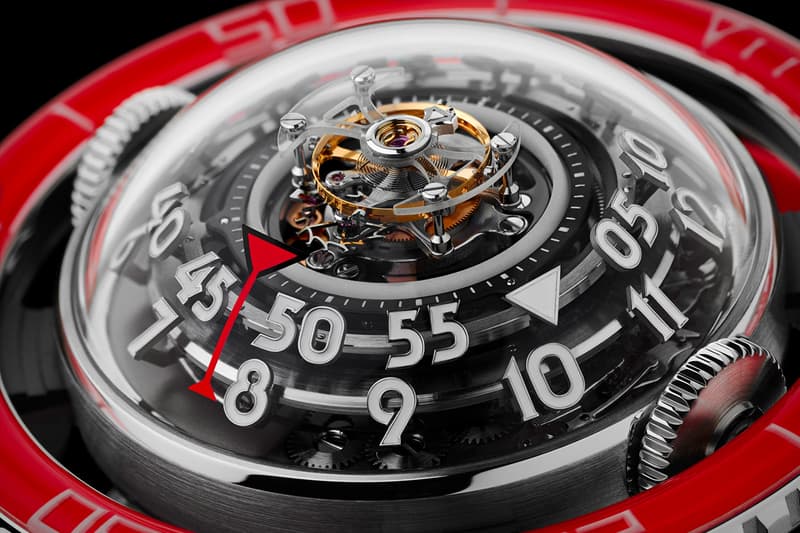 4 of 6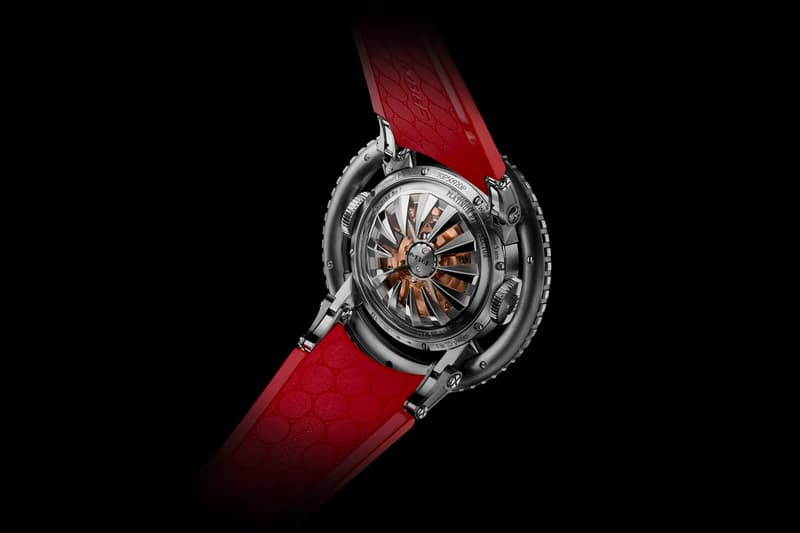 5 of 6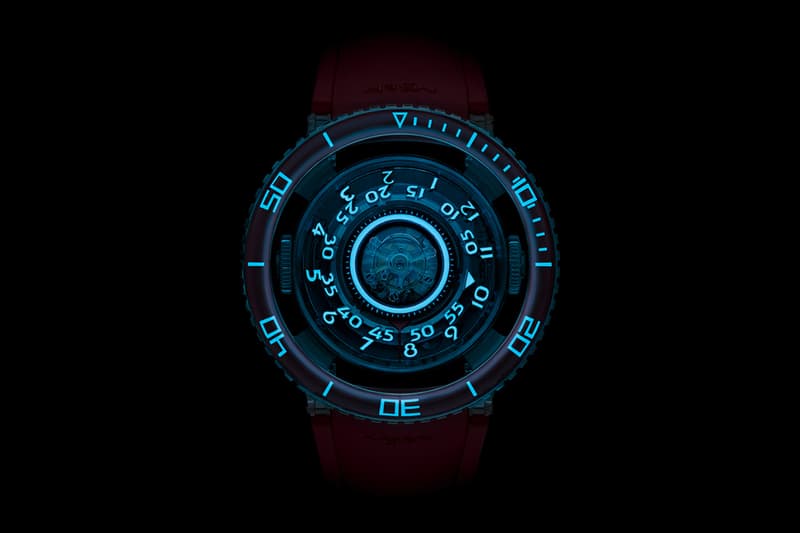 6 of 6
The story behind MB&F's new HM7 Aquapod Platinum Red Watch is about as telling as it gets for the luxury timepiece manufacturer. As you might conclude, the deeper one goes into the ocean, the darker it gets. Red happens to be the first of colors to disappear, with deep-sea jellyfish developing red stomachs as a form of camouflage to mimic their surroundings. It is these very creatures that have inspired the creation of MB&F's latest timepiece.
The inspiration behind the project can be seen throughout, where a vibrant sapphire crystal bezel meets "floating" hour and minute indicators, to its glow in the dark face — many different variables mimic the biomorphic and aesthetic elements of the jelly. The watch contains 391 components and a 72-hour power reserve. Construction wise, the 53.8mm case has been machined from platinum and arrives with three straps in red, black, and white, all of which utilize platinum folding buckles.
You can take a look at the MB&F HM7 Aquapod Platinum Red Watch in the gallery above. Limited at just 25 pieces, the timepiece can be purchased for $165,000 USD via MB&F's web store.
For more watches, check out RJ's ARRAW 6919 watch with actual bits and pieces of Apollo 11.