Offset Reportedly Won't Be Charged in Phone Smashing Case (Update)
It all went down in Target.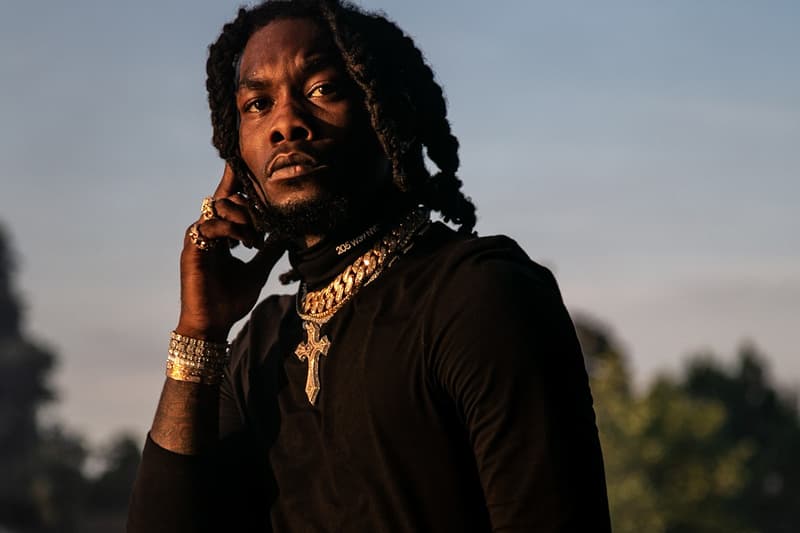 UPDATE: Offset will not face any legal trouble following the cellphone incident in April. TMZ reports the Migos rapper will not be facing charges for smacking a phone out of a fan's hand at an Atlanta-area Target. The Fulton County District Attorney's Office in Georgia officially closed the case today (May 30).
Police officers who were involved in the incident reportedly said that prosecutors decided not to pursue charges, as Offset and the alleged victim, Junior Gibbons, came to a mutual agreement without the court. The terms of the agreement were not disclosed.
ORIGINAL STORY: Offset has a warrant out for his arrest for allegedly knocking an iPhone out of a fan's hand. The apparent issue took place last week in a Target located in Sandy Springs in Atlanta where reports say the Migos member damaged someone's phone.
According to CNN, the police report "lists the iPhone's value at $800 USD." Georgia police have charged Offset with a felony charge of criminal damage, as stated by Sgt. Sam Worsham. According to WSB-TV in Atlanta, the teen fan says Offset told him to, "get the fucking phone out of my face."
In related news, Cardi B, Drake, and more walked away with gold at the 2019 Billboard Music Awards.
BREAKING: Police have issued an arrest warrant for @OffsetYRN for criminal damage to property for this incident last Thursday. pic.twitter.com/PPQ28T3aG5

— Mike Petchenik (@MPetchenikWSB) May 2, 2019
Here's a picture of the phone @OffsetYRN is accused of damaging when he swatted it out of a fan's hand. He's now facing felony charges. I'm live @ noon on @wsbtv with what led to this. pic.twitter.com/KOjNfv21VI

— Mike Petchenik (@MPetchenikWSB) May 2, 2019