Here's How the Internet Is Reacting to the Disney and Fox Merger
Even 'Deadpool' star Ryan Reynolds joined in.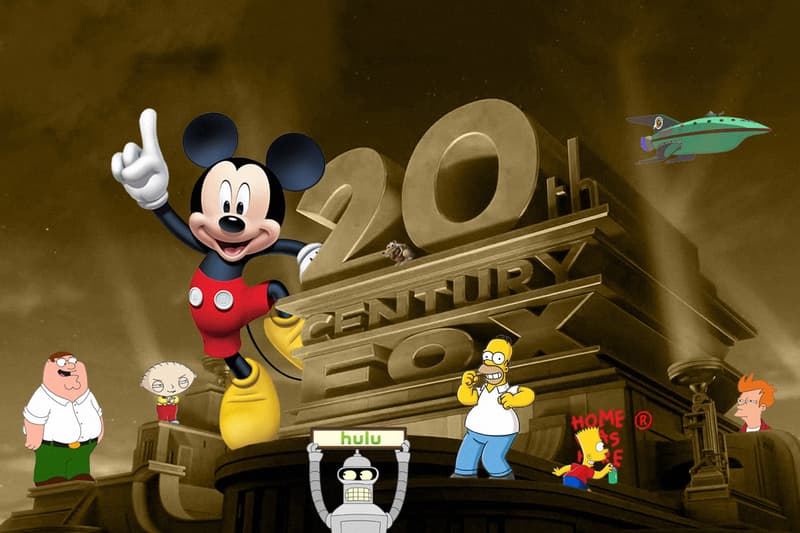 After months of talks and negotiations, the Disney and Fox merger was finalized at 12:02 a.m. EST on Wednesday, March 20.
With the completion of the $71 billion USD deal, Disney's empire has expanded exponentially having now acquired the rights to The Simpsons, Deadpool, X-Men, Family Guy and much, much more. The new merger will also see both the X-Men and Fantastic Four franchises reverting back to Disney and Marvel Studios after spending two decades at Fox.
Disney CEO Bob Iger called this a historic moment for the corporation, citing:
"This is an extraordinary and historic moment for us — one that will create significant long-term value for our company and our shareholders. Combining Disney's and 21st Century Fox's wealth of creative content and proven talent creates the preeminent global entertainment company, well positioned to lead in an incredibly dynamic and transformative era."
However with this big news comes varying reactions from fans, ranging from both positive to negative. Check out a few of the reactions below which also includes a post from Deadpool star Ryan Reynolds.
And for more insight, take a look at our feature: "See What Disney Will Acquire in the Fox Merger."
Feels like the first day of 'Pool. pic.twitter.com/QVy8fCxgqr

— Ryan Reynolds (@VancityReynolds) March 19, 2019
.@TheSimpsons Thank you Fox and welcome Disney! pic.twitter.com/01uPrPsf7r

— Al Jean (@AlJean) March 19, 2019
Disney now officially owns Fox pic.twitter.com/8bWZzDQzRt

— †Kevin Gomez† 42-25-5 (@KG2794) March 20, 2019
we for real gotta destroy disney

— toaster coven (@_Mathiasen) March 20, 2019
Disney is now the Apple of film and television. Damn.

— Kwame (@KwameUltd) March 20, 2019
#fantasticfour #xmen

WELCOME HOME!!!!!#mcu #marvelcomics #Disney @ Flatbush, Brooklyn https://t.co/bZUsgr2pXs

— MicVOSmith (@WCM_MicMilli) March 20, 2019
Now that Disney owns Fox when can I see Stewie fight Rocket Raccoon pic.twitter.com/a7JDvqrDSz

— Andrew Noe (@AndrewJNoe) March 20, 2019
Mickey, how do you feel about the #xmen and #FantasticFour movie rights being back with #disney and #MarvelStudios ??? pic.twitter.com/x6W3q3C6R5

— Rich Milhouse- Host of The Nerd is Dead (@TheNerdisDead) March 20, 2019
Disney tryna own everything pic.twitter.com/hbZARSIluE

— IGZ (@igzrap) March 20, 2019
Conspiracy theorist: Disney released the trailer to Toy Story 4 to distract from the finalize Fox aquisition/inevitable mass layoffs. https://t.co/9mP8QFFvk1

— Francesca Rivera (@fbrivera) March 20, 2019
Disney rehires James Gunn, the Fox owned Marvel characters come home, it's a very, very good week to be a Marvel fan! #MCUforever

— Andrew Cranham (@CranhamA) March 20, 2019
Disney is gonna ruin the entertainment industry https://t.co/0Fs1KBVJuK

— Felix Uchefuna (@FUchefuna) March 20, 2019