Lil Uzi Vert Teases 'Eternal Atake' Single & Corresponding Dance
Showing off his footwork in a new clip.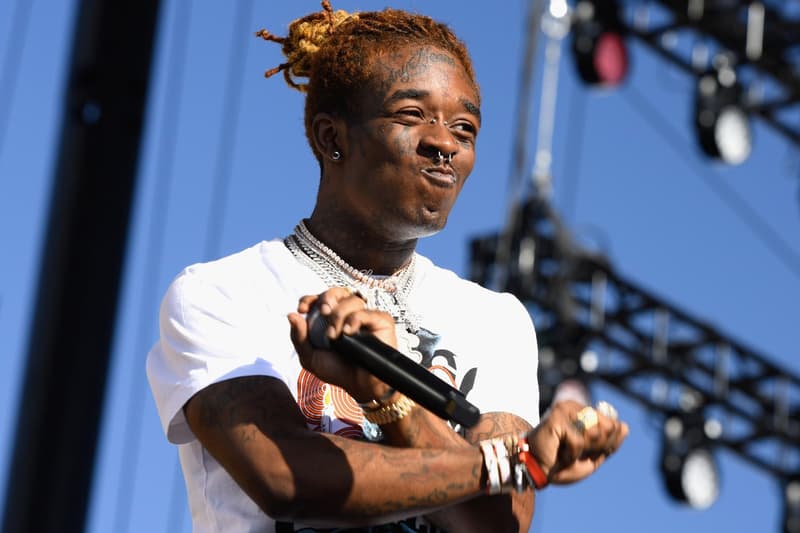 Lil Uzi Vert has revealed a new single from his long-awaited Eternal Atake album. On Saturday, Uzi wrote via Twitter that "FUTSAL" is a new dance record that will see a corresponding dance titled "The Futsal Shuffle." Claiming that the dance will "takeover 2020," he shared a video of him showing off his footwork to the new record as it played in the background. This falls in line with much of the rapper's normative approach to his music, who has become renowned for creating unique dances to a variety of his tracks.
The tease follows a week of Uzi ranting about his frustrations with DJ Drama and DJ Don Cannon, accusing the former of being "broke," further calling Cannon a "snake." He also shared that Tyler, the Creator was a major reason behind him finishing the project, stating that "I had 2 finish the album he said my beats didn't hit hard enough." Regardless, fans can expect new material from Uzi seemingly sooner than later.
For more music news, Madlib and Oh No have announced their full-length The Professionals LP.
The Single that I'm going with From Eternal Atake is a Dance Record called FUTSAL ⚽️?.

— Uzi London ?☄️?® (@LILUZIVERT) December 1, 2019
THE FUTSAL SHUFFLE WILL TAKE OVER 2020 ®️

— Uzi London ?☄️?® (@LILUZIVERT) December 1, 2019
#FutsalShuffle 2020 ⚽️? pic.twitter.com/91JCrgC2Lf

— Uzi London ?☄️?® (@LILUZIVERT) December 1, 2019
I wanna let My Family know … and I say Family because all the fans left along time ago. Only Family Stays so if you stayed I'm Thankful For U … We Gonna Party so Hard In No Time #EA I LOVE YOU I SWEAR TIMES JUST BEEN CRAZY IM OKAY NOW :)

— Uzi London ?☄️?® (@LILUZIVERT) November 29, 2019