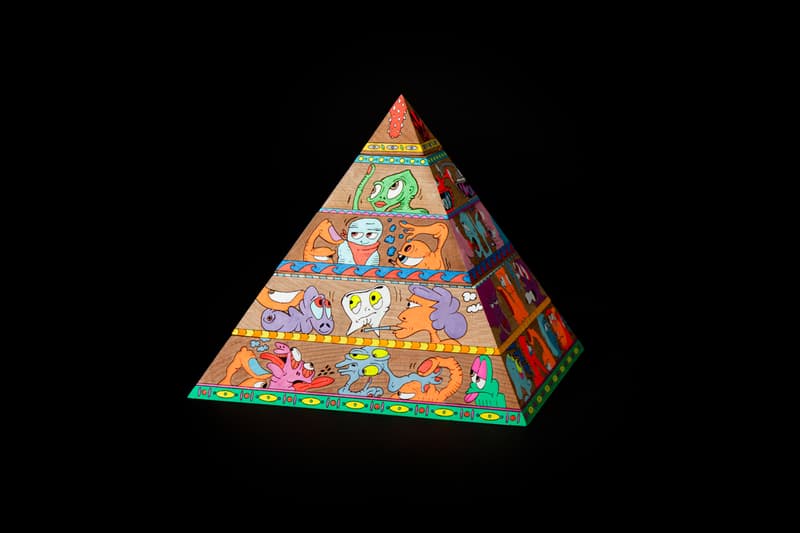 1 of 9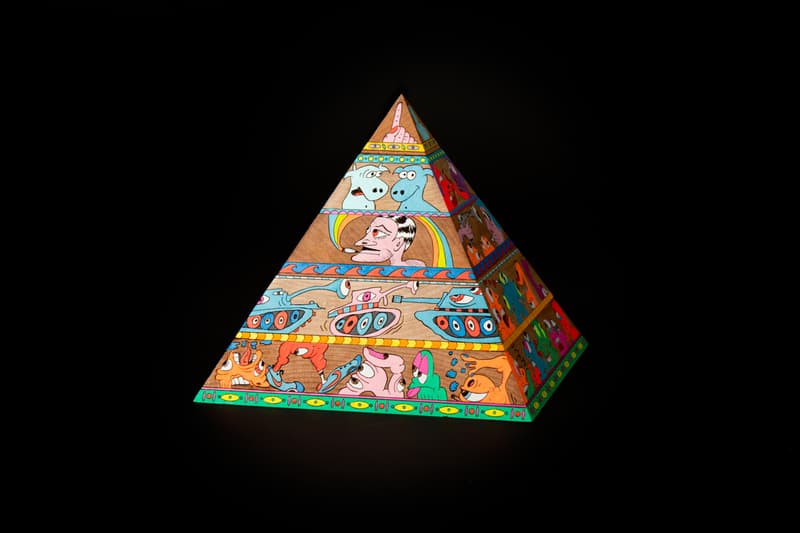 2 of 9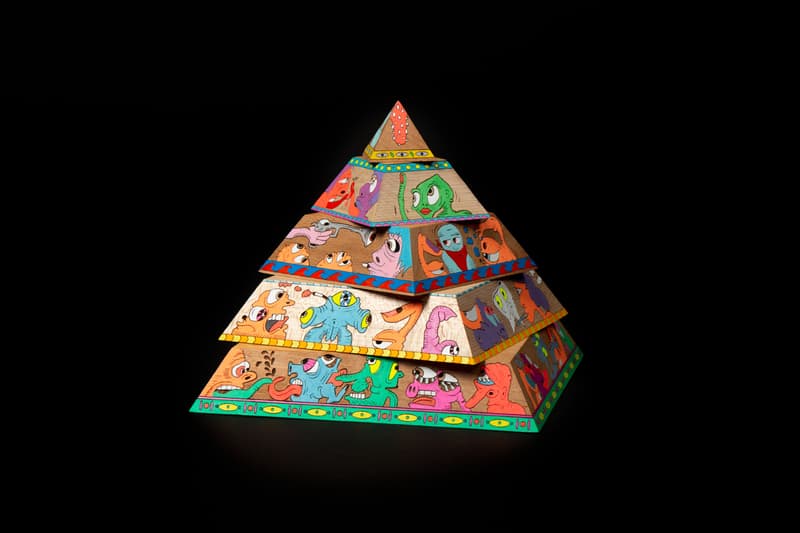 3 of 9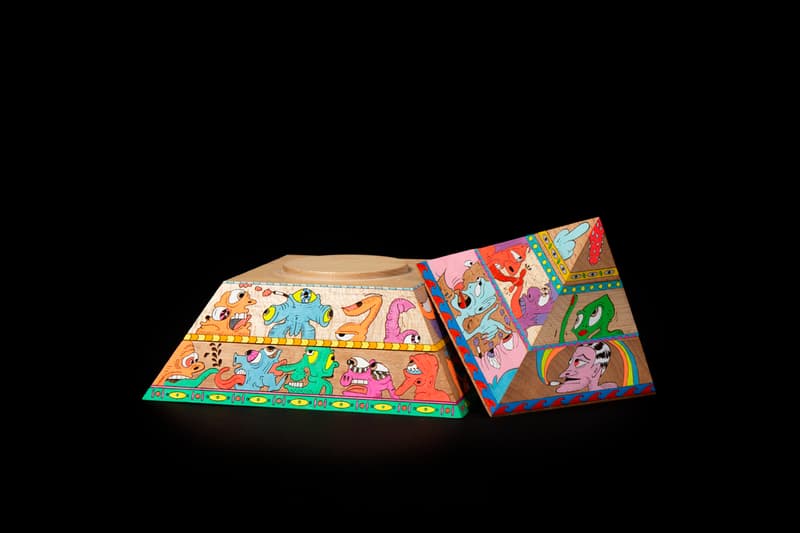 4 of 9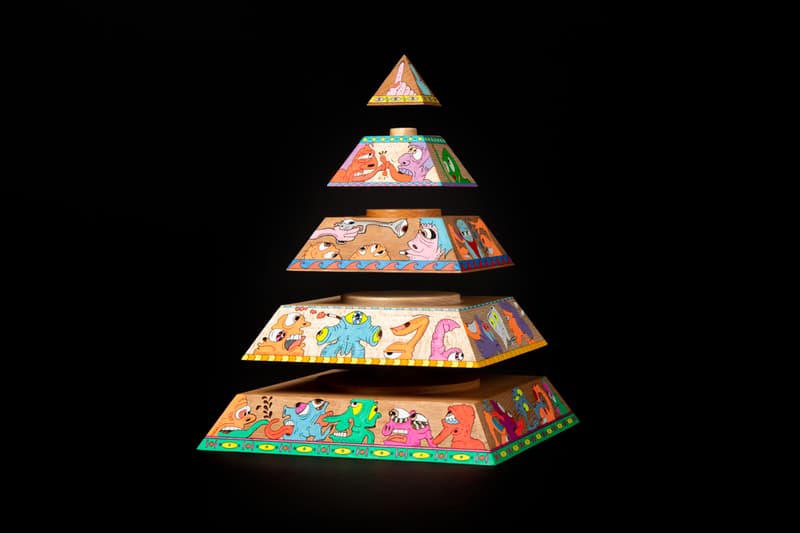 5 of 9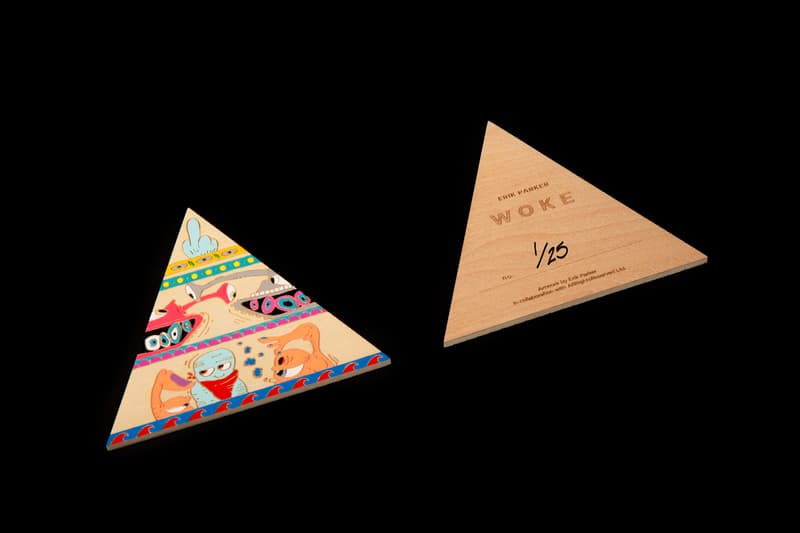 6 of 9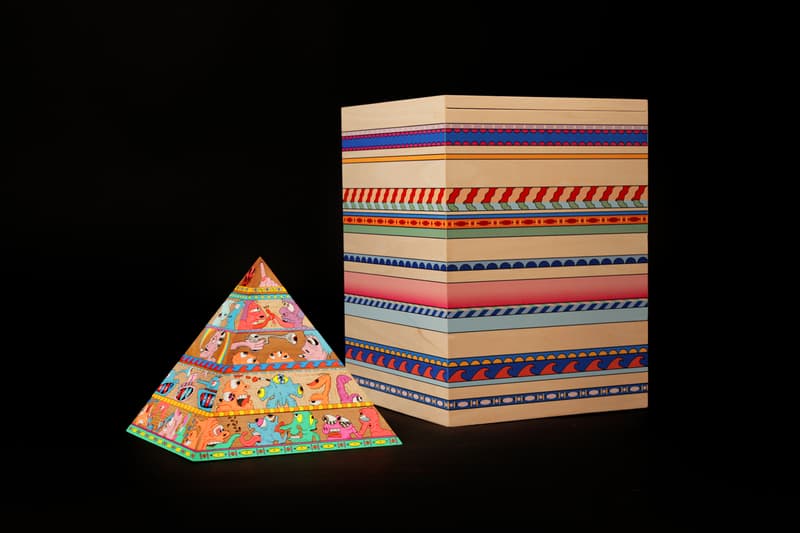 7 of 9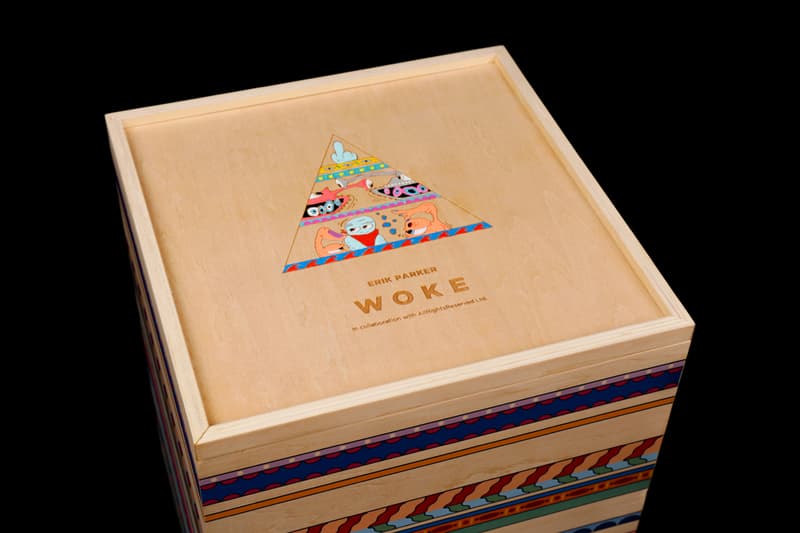 8 of 9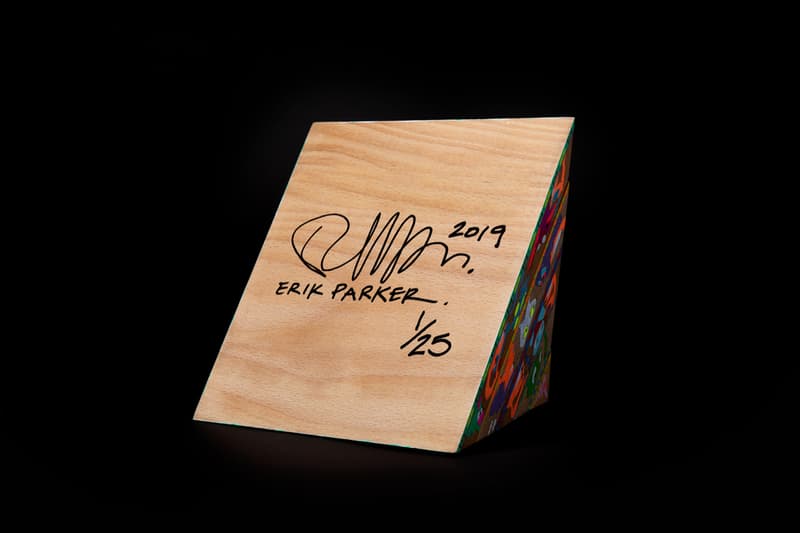 9 of 9
Erik Parker Releases First-Ever Wood Sculpture 'WOKE'
Showcasing his signature psychedelic figures on a pyramid.
---
Brooklyn-based artist Erik Parker, known for his psychedelic face paintings, launched his first 3D sculpture in collaboration with AllRightsReserved yesterday. The painted wood pyramid, 'WOKE,' features layers of disembodied heads in a vivid colorway.
A few years ago, Parker started using pyramid-sized canvases for his paintings. "I am drawn to the pyramid largely because it is a universally recognized shape that we all can relate to immediately," Parker explains. "Pyramids reference ancient history and are the first abstract artworks. They also touch on the futuristic." His "Millenial's Dilemma" exhibition in Hong Kong and "New Soul" show at Mary Boone's Fifth Avenue gallery showcased these distinct triangular shapes within his paintings. After realizing the accessibility of the form, he used it as the basis for his first sculptural work.
The hand-painted wood pyramid includes five stackable layers highlighting Parker's otherworldly forms and distorted shapes. Channeling inspiration from comic books, hip hop, graffiti and psychedelic imagery, Parker creates a sculpture that reflects the growth of his signature style with clean details and precision. Released in a limited edition quantity of 25, each sculpture is signed and numbered by the artist and comes in a custom wooden box. Although the work has sold out on Ding Dong Takuhaibin's website, stay tuned for more releases from the artist.
In case you missed it, check out HYPEBEAST's interview with Erik Parker where he previews plans for the structure and outlook of the 'WOKE' sculpture.