Noname, Smino, & Saba Join Forces as Ghetto Sage for New Single "Häagen Dazs"
The midwest rappers have finally delivered on their new pseudonym.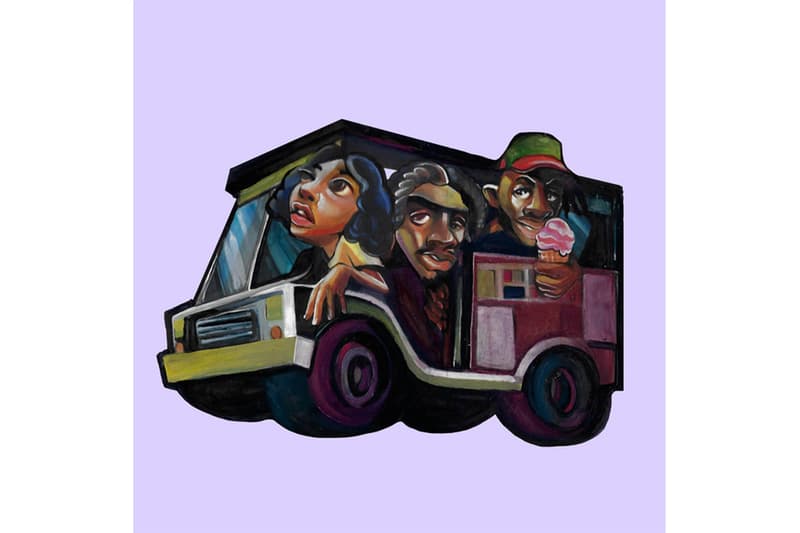 After teasing the drop of a new track earlier this week, Noname, Smino, and Saba have released their first single as Ghetto Sage.
Entitled "Häagen Dazs," the PRODXVZN-produced cut sees the three midwest hip-hop aficionados torquing their sounds alongside one another, relishing in their idiosyncratic deliveries that blend seamlessly. The song's chorus of "Benz a coupe, that b*tch fast, Häagen Dazs/Ice cream on the inside, Häagen Dazs, SRT" remains reminiscent of Dorrough Music's 2009 summer anthem "Ice Cream Paint Job," which describes cars that boasts a cream-colored interior and a candy-coated exterior, just like Häagen-Dazs icecream bars.
The group is purportedly gearing up to drop a full-length project based on their social media run-up to the single. This isn't the first time the three have joined forces, with both Smino and Saba joining Noname for her 2016 track "Shadow Man" as well as last year's "Ace." Back in March, Noname teased the possibility of the group forming as a group when she spoke to Billboard, stating that "we working on it…Every time we're around each other we be talking about this sh*t like, 'What we gonna call this sh*t?' But we could send each other every time we make a song."
You can stream Ghetto Sage's "Häagen Dazs" below.
For more news, Playboi Carti has potentially revealed the release date for Whole Lotta Red.
Niggas deserve a classic so…??‍♂️ pic.twitter.com/uwWW3Wjpnl

— Ghetto Sage (@ghettosage) October 11, 2019