Best New Tracks: Kanye West, Roddy Ricch, Lucki, ALLBLACK & More
What a week.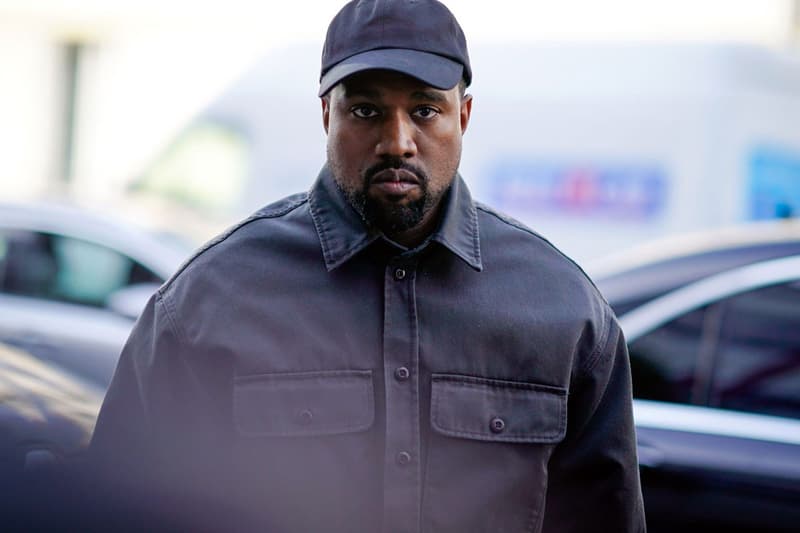 Roddy Ricch & Gunna – "Start Wit Me"
Earlier this month, Roddy Ricch teamed up with producer Lil Mexico for his latest major single, "Big Stepper." Now, swiftly following up that release, the West Coast representative continues to tease his Please Excuse Me For Being Antisocial project, linking up with Gunna for another new single. Known as "Start Wit Me," Roddy Ricch's latest features production from Jetsonmade.
Lucki – Days B4 III
One week after the unveiling of Days B4 III's final single, Lucki serves up the project in its entirety. Made up of 15 new tracks, Days B4 III serves as the follow-up to this past February's Freewave 3 project and the sequel to 2018's Days B4 II; production comes courtesy of 16yrold, DJ Eway, Brent Rambo and others.
"I'm making a new type of sound — every project, I'm trying to evolve," Lucki recently told FADER, breaking down the sonic and artistic direction of his new project. "I pick the songs and the beats as I'm going along … Even if I hear a good beat, if it doesn't fit with the sound I want, I won't pick it."
Kanye West- Jesus Is King
Kanye West's latest, anticipated studio album has arrived. Kanye's attempt as a "gospel" record, Jesus Is King serves as the follow-up to 2018's ye and delivers 11 new tracks to listeners, including collaborations with Pusha T, Mike Dean, No Malice, Ronny J, Ty Dolla $ign, Kenny G and more. Kanye West also plans on sharing a similar project and a "Sunday Service" LP known as Jesus Is Born on Christmas Day of this year.
"God is funny. Drake lives four blocks down the street from me. So that shows you that God has a sense of humor. Now, liberals love art, right?" Kanye West recently told Zane Lowe, opening up for a new Beats 1 interview. "And now—I am unquestionably, undoubtedly, the greatest human artist of all time. It's not even a question at this point. It's just a fact. For the greatest artist in human existence to put a red hat on was God's practical joke to all liberals. Like, nooo, not Kanye!"
ALLBLACK & Offset Jim – 22nd Ways
Directly following the debut of the Stacking Memories-helmed video for their "Got That Fire" single, ALLBLACK and Offset Jim are delivering their anticipated new joint project. Dubbed 22nd Ways, the aforementioned pair's new album is made up of 10 new tracks, including collaborations with Shoreline Mafia rapper Fenix Flexin, SOB X RBE's DaBoii, OMB Peezy, ShooterGang Kony, $tupid Young, P-Lo and Capolow; Cal-A and P-Lo are credited as the album's primary producers.
"It's always been me and Jim; Jim is the frontline, he's like the muscle and puts the force behind it," ALLBLACK previously shared with us, opening up about their new project's back-story for an exclusive interview. "We've been saying we were gonna make a 22nd Ways project — way, way before this came out. The shit he's going through and the shit I'm going through, it just meshed. All of that shit just meshed.
"He does him and I do me and it just came together like that. It's just easy for us to come together," Offset Jim told us. "We were already cool before we started rapping. We were already around each other for years and years. Rap is sort of secondary to all the other shit we've been through."
"We do this together. I ain't never did a song with him where it was some 'add your verse' type shit," ALLBLACK added. "Especially on 22nd Ways; we flew out to LA to sit down with P-Lo and Cal-A and do all that together. If I did something and he wasn't there, I would be back in the studio with him while he did his shit."
Lil Dude – "Permission Slip"
Lil Dude is killing it right now. Around one month after the release of his most recent full-length project, Sorry 4 The Sleep 2, the rising, influential DMV rapper revisits the tape for his latest visual. Specifically, Lil Dude is teaming up with director @Ben10_4K to provide a music video for a Sorry 4 The Sleep 2 track he co-produced alongside close collaborator Hurtboy AG, "Permission Slip." Notably, "Permission Slip" is one of the opening salvos on Lil Dude's Sorry 4 The Sleep 2, which features seven other songs, including joint efforts with FreeCarDiddy and Keezah.
Sada Baby & FMB DZ – "305"
Along with the debut of the official music video for his latest solo single "Lame," Sada Baby is reconnecting with close collaborator and fellow Detroit hometown-hero FMB DZ for a new joint offering. Known as "305," the aforementioned pairing's latest collaboration comes to us via its visual component, which was put together by CT Films — the same directorial powerhouse responsible for Sada Baby and FMB DZ's 2018 vignette for "Rock With Us" and many of the contemporary Detroit rap scene's instant-classic music videos.
"Watching the dope boys live their life all through the city … They was rapping about Detroit shit when they first started," Sada Baby previously told us, breaking down his influences. "All Blade Icewood's early shit, he rap about Detroit shit; Streetlordz, [Streetlord] Juan and them, they was rapping about all Detroit shit. I think a lot of other motherf*ckers, they base or patent their style off somebody else's pattern; Detroit people, we just go for what we know, and if it don't work, it don't work — motherf*ckers just keep doing it."
Rio Da Yung Og – "Loosely"
Rio Da Yung OG'a current hot streak is one of the strongest runs to come out of any Midwest rapper in 2019. For his latest slice of heat, the fast-rising, exceptionally-talented Flint rapper unleashes a new flurry of bars titled "Loosely." Rio Da Yung OG's new song is a collaboration with Louie Ray, with @SBKEONTA stepping in to serve as the director, editor and photographer of its visual component.
ShooterGang Kony – "Ralph Lauren"
Following up his impressive full-length project Second Hand Smoke, ShooterGang Kony is introducing a new single and visual, "Ralph Lauren." Kony's first major release since the aforementioned LP, "Ralph Lauren" is billed as a sort of breakdown of his current level of skills. "'Ralph Lauren' explains that he's the hottest out on his High Horse," reads an official synopsis. "Be on the lookout for his upcoming album. Coming soon!"
"It's just real life situations," ShooterGang Kony previously told us when sharing his thoughts on the themes of his music. "It take a strong mind to be okay with being the odd man out in this day and age. But you always gone inherit what yo people got going on. And you gone go head first for your n***as right or wrong and so are they vice-versa. I literally put my blood, sweat, and tears through this … I feel like I can't let nobody inside so I bleed through my music."