Virgil Abloh Reveals Reaction to Kanye West's 'Yandhi' Album
"Jaw dropped from start to finish."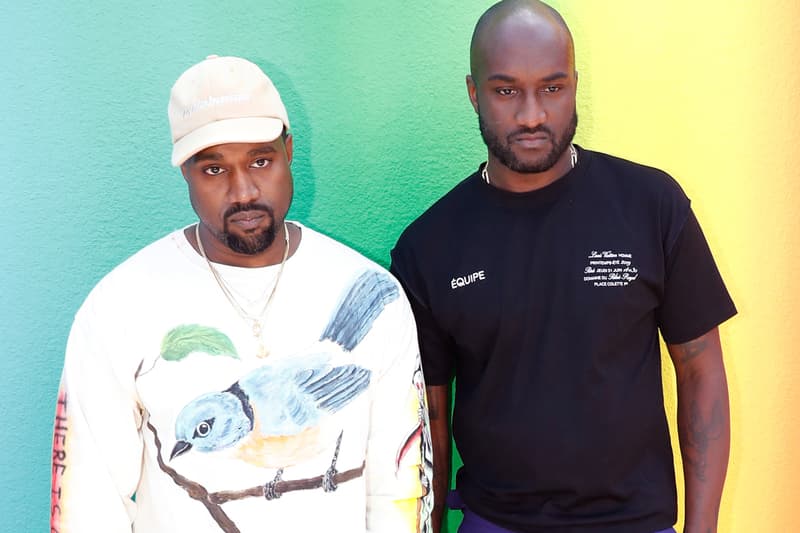 After learning about the existence of Yandhi, the world has been dying to hear just what Kanye West has put together for his ninth studio album.
During a recent interview with Gilles Peterson, close friend Virgil Abloh revealed that his thoughts after getting a chance to listen to Yandhi in its entirety.
"His new record—without being sort of too, you know, speaking about another artist's work—the new one is absolutely insane production wise. You know, jaw dropped from the very first thing I heard all the way to the end. You know, a guy like Kanye West, you know, he's…a better artist because he's able to make it through [being where he's not supposed to be]."
Virgil went on to talk about how 'Ye has honed the power of collaboration and praised his ability to juggle being a producer, designer and artist. Finishing things up Virgil also played exclusive music from a project dropping in Spring 2019 in a new mix.
Listen to a cut of Virgil Abloh revealing his reaction to Kanye West's Yandhi album and a full cut of his interview with Gilles Peterson below.
In case you missed it, Virgil Abloh recently served up some career advice for young creatives.
Virgil Abloh on YANDHI "Jaw dropped from start to finish" pic.twitter.com/rRRzxwvYvs

— CHANYE (@traptomcruise22) January 23, 2019