This Is What the 'Bird Box' Monsters Were Supposed to Look Like
Is this what you imagined?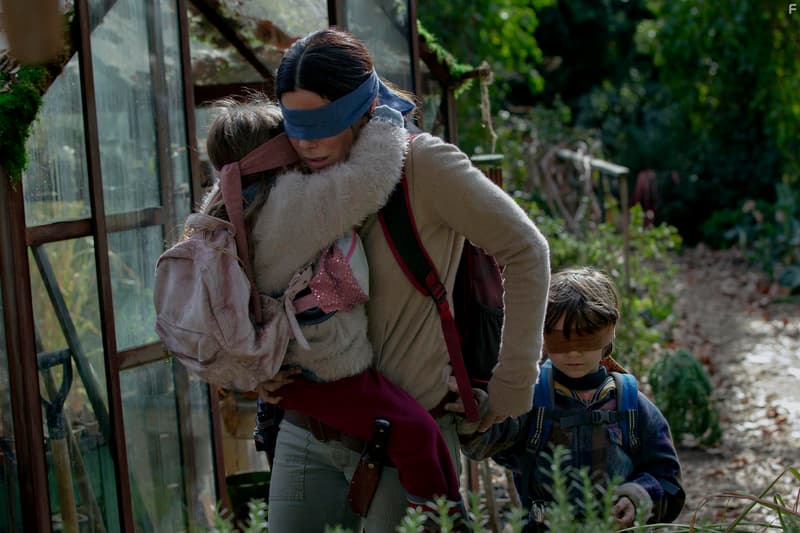 Netflix's original film Bird Box has been dominating the Internet since its release last month. From its accurate memes to creating the daft Bird Box challenge, another factor from the film that has been keeping fans talking is what exactly do those "invisible" monsters look like?
Thanks to sculptor and special effects makeup designer Andy Bergholtz, who worked on the film, he has shared several pictures of what the creatures were supposed to look like. Of course this is just one iteration of the monster, considering each victim saw something different. The film's choice in never revealing the monsters created a heightened sense of fear, considering viewers had to tap into their imaginations to create their own monsters.
Check out the creation below shared by Bergholtz, which was unfortunately cut from the final film. "Keep in mind, the fatal 'vision' that each character saw would most likely be different for each person," he explained in the caption. "You'll understand if you've seen the film. [...] Considering her pregnant state and emotional arc thru the movie, the producers felt Sandra's nightmare would have something to do with a twisted, demonic baby creature attacking her."
The post-apocalyptic Bird Box is available on Netflix and stars Sandra Bullock, Sarah Paulson, Danielle Macdonald, Trevante Rhodes, and John Malkovich.
In more entertainment news, new Game of Thrones clip shows Daenerys arriving in Winterfell.