Nicki Minaj Is Releasing Her Album 'Queen' Today
The announcement was made on "Queen Radio," her Beats 1 show.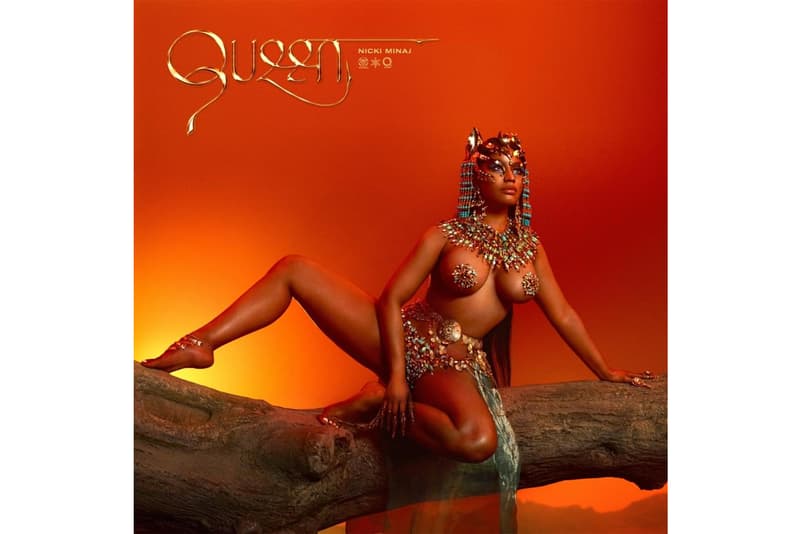 Nicki Minaj's Beats 1 show Queen Radio debuted today. In the first episode, the rapper announced that her new album Queen is coming later today at 12 PM EST. She even told listeners that she finished the LP three hours before she went on air.
"So you guys, I'll be back at 8 AM PST and I'll play the album by 9 AM POST. before the album is released noon Eastern," she said. "I was gonna play the album right now but someone f*cked up. It's a lot of corporate drama in here." Nicki originally said that Queen would be released on June 15 but delayed it to August 10 then again to August 17. The album will feature her singles "Rich Sex" (featuring Lil Wayne), "Bed" featuring Ariana Grande and "Chun-Li."
Shortly after the reveal, Beats 1 Radio used their Twitter account to announce that the superstar will be returning to the program to "go track-by-track through the project and explain the message behind every song." She will allegedly be back for another episode of Queen Radio 11 AM EST tomorrow.
Stay tuned for the album drop and listen to Queen Radio via iTunes.
.@NICKIMINAJ is coming back to play #Queen! She'll go track-by-track through the project and explain the message behind every song! Watch this space for more details. Listen:
8AM LA / 11AM NYC / 4PM LDN.#QueenRadio

— Beats 1 (@Beats1) August 10, 2018