Frank Ocean's 'Blonde' May Lead to a Lawsuit, Upend the Music Industry
He wasn't just building a staircase—he was building a way out.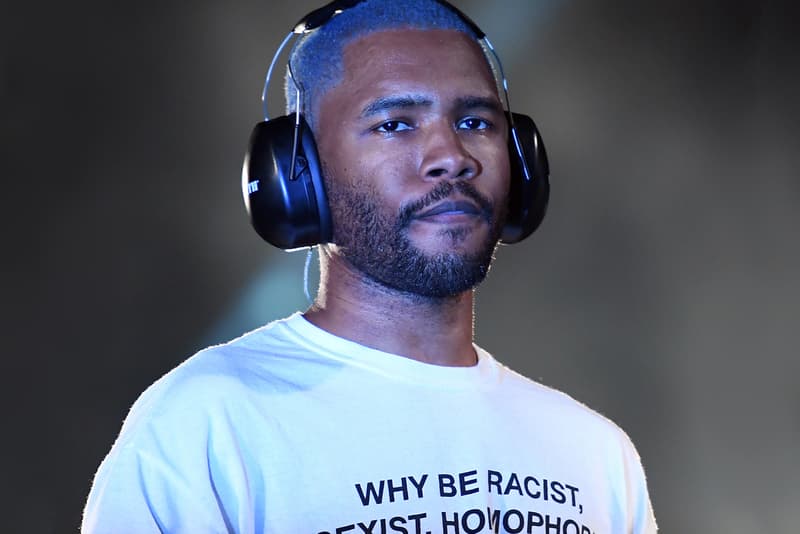 Last week, Frank Ocean finally brought his four-year absence to an end with back-to-back releases: first, his much-discussed wood-working documentary manifested a 45-minute visual album, titled Endless; then, just a day later, Ocean fired off another salvo, releasing Blond (or Blonde, or The Album Formerly Known As Boys Don't Cry) and its accompanying zine at four pop-up shops around the world. The former album, despite its title, did mark a significant end in the singer's career: a source told The FADER that because it was labeled and marketed as a quote-unquote visual album, Endless fulfilled the requirements of Ocean's Def Jam contract, freeing him from his major label deal.
Blonde, therefore, is an independent release. Like the zine, the album is credited to "℗Boys Don't Cry." Whether this is a newly-formed independent entity established by Ocean is yet to be seen, but the ℗ does denote that the company retains copyright over the sound recordings contained therein.
According to Billboard, Ocean's gambit may have some serious results and repercussions for the music industry. As an independent artist, Ocean's share of the profits leapt from 14% all the way up to 70%; factor in that the album is projected to move between 225,000 to 250,000 copies in its opening week and this seems like a resounding win for Glitterboy; on the other hand, Universal Music Group—Def Jam's parent company and the largest music company in the world—is frothing at the mouth. UMG CEO Lucian Grainge, for one, reacted immediately by stating that this marked the end of the company's exclusive streaming deals with Apple.
And UMG have legitimate reasons to be mad. It is reported that Def Jam spent as much as $2M USD on recording and clearance costs for Ocean's album; The Beatles samples don't come cheap, after all. Instead of a flagship release, however, Def Jam and UMG are left with Endless, a 45-minute music video freely available for streaming on Apple Music, with no radio-friendly singles. Billboard's source claims that Ocean used some of his advance from Apple to buy back Blonde's masters and recordings from Def Jam before dropping Endless.
It is yet to be seen whether UMG and Def Jam have the grounds to pursue legal action: many major label contracts have minimum-delivery clauses, meaning that Ocean may have been under the obligation to deliver music of an acceptable quality, as determined by his label. In addition, there may be non-competition clauses that forbid Ocean from releasing music for a period, so as to prevent it from competing with UMG's product. This window is presumably much, much longer than 24 hours.
If Universal were to kibosh the exclusive release deal, it will be interesting to see if other majors follow its lead. While it may be an overall win for fans, this would mark a watershed moment for the music industry. Competition in the streaming space was, after all, considered a boon for a music business struggling with declining album sales in the age of internet piracy. Meanwhile, releases like Blonde and Chance the Rapper's Coloring Book will have many artists reconsidering the necessity of a record deal, period.
We will bring you more on this story as it develops.