Hippie Sabotage Assaulted Security at What The Festival
The situation has caused some serious backlash online.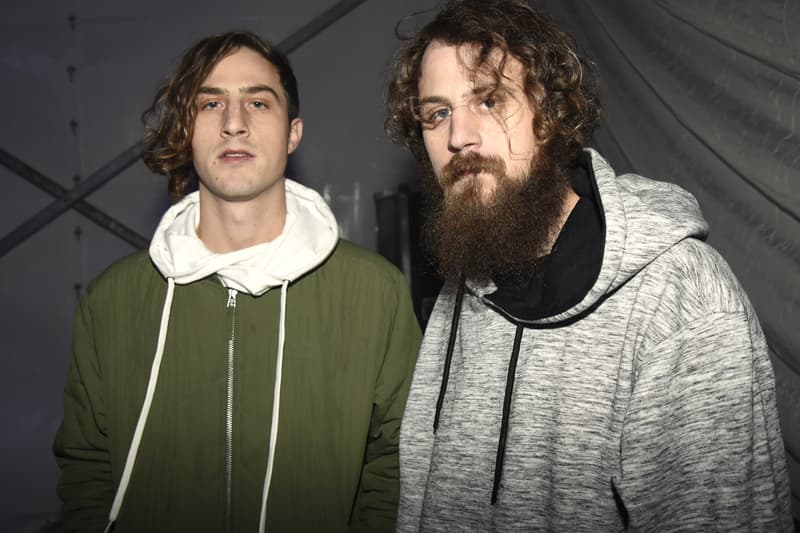 The good vibes and positive energy at Oregon's What The Festival have been interrupted by Hippie Sabotage, who allegedly threw their microphones into the pool during their set and eventually ended up fighting with security guards who were trying to remove them from the venue. Run The Trap have pointed out an extended account from a festival attendee of what went down via social media:
Hippie Sabotage goes on stage telling the audience that "we are playing a hard set and if you don't like it, fuck you, go talk shit on Facebook." People get weirded out, and then HS continues to say "or stand there and be fucking weirdos." So the sound guy comes up and tells him to chill out and to not mishandle the microphone, and then HS proceeds to talk more sh*t to the crowd and sound guy on the mic. The sound guy mutes the mic, and then HS throws a fit and tosses mics to the crowd. 3 of them. The sound guy tries to go on stage and gets stopped by the TM and shoved back by HS. The event organizer comes and tells them to chill. They say "f*ck you." Event organizers ask security to remove them from stage and then this happened… they get boo'd off stage, and I told them "that's some loser shit." They try to come fight me. Security holds him back and he yells, "When you have 200k plays on SoundCloud, come talk to me!" LMAO. They get escorted from the festival immediately.
The duo have taken to Periscope to defend themselves from mounting online backlash, but the video of the incident is very incriminating. Check out the video of the altercation and their non-apologetic response on Periscope via Ekali, who is also on the What The Festival bill and directly called out by the duo in the footage.
Yo good vibes only @HippieSabotage ? also I'm not trying to "make a name off you" I have my own career. ?? pic.twitter.com/1DR28YzGOn — Ekali (@EkaliMusic) June 21, 2016
Bonus round. pic.twitter.com/SgzgntEGEQ — Ekali (@EkaliMusic) June 21, 2016
1 more. @HippieSabotage ps I made a living performing in bands for 8 yrs but you sing over traktor so you win. ?? pic.twitter.com/TWXlKsF9dx — Ekali (@EkaliMusic) June 22, 2016