21 Savage Jumps on Figg Panamera's "Money Talks" and Teases Mysterious Release
What is the Atlanta rapper planning for June?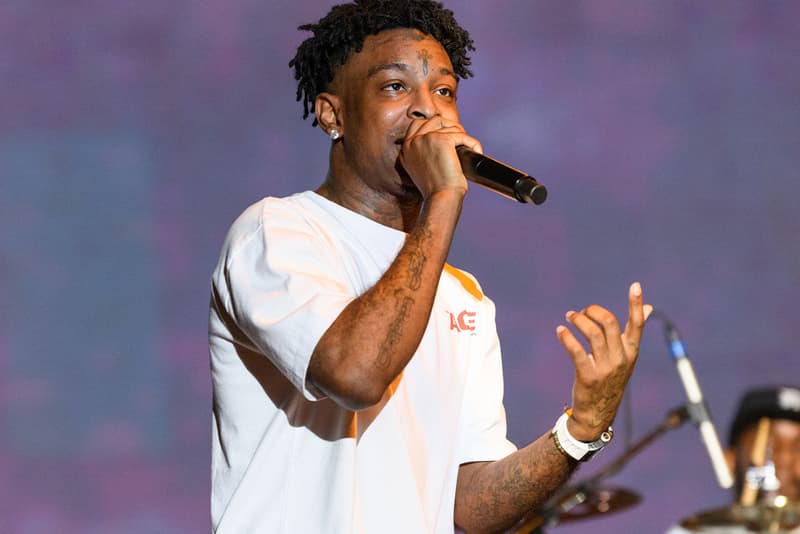 Following last month's "East Atlanta Day" record with Gucci Mane and Zaytoven, southern star 21 Savage links up with Bay Area street legend Figg Panamera — formerly known as JT The Bigga Figga — for his latest single. Released in support of Panamera's forthcoming project Cali Boy Down South, "Money Talks" features production from Cassius Jay — another down-south hitmaker — and fits right at home with the wave of music currently coming out of 21 Savage's hometown. Besides 21 Savage and Cassius Jay, Cali Boy Down South will also feature appearances from Zaytoven, Kevin Gates, Loso Loaded, Lotto Savage and others; expect to hear the album in its entirety come June 9.
Besides the feature duty he's been working as of late, 21 Savage has also teased some upcoming news of his own. Taking to Twitter, the Savage Mode rapper pinpointed June 1 as the release date for something new. No word yet on exactly what he has planned for the beginning of next month, but chances are strong that June will yield new music from 21 Savage. One thing's certain: he's been working in the studio with close collaborator Metro Boomin.
6-1-17
??????????????????????????????????????????????????????????????????????????????????????????????????

— Saint Laurent Don (@21savage) May 10, 2017