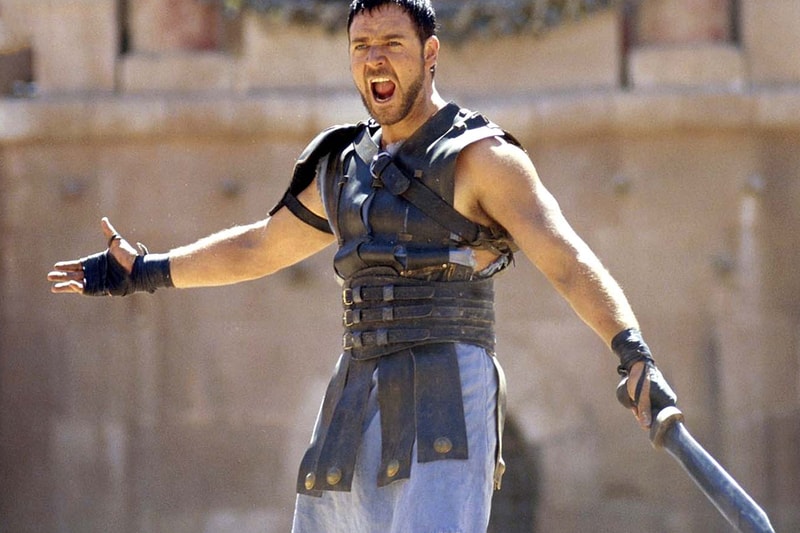 UPDATE: Russell Crowe Raked in $2.8 Million USD at Divorce Auction
With negotiations still going on for other personal belongings.
---
UPDATE:  Russell Crowe recently took to Twitter to announce the winnings of his anticipated The Art of Divorce auction with Sotheby's Australia. The cohorts raked in a whopping $2.8 million USD at the sale this past April 7, breaking the original estimate of $2 million USD. According to Artnet, there are still negotiations pending for other lots that contain his and his ex-wife's personal belongings. Conclusively, the highest sale went for Australian painter Charles Blackman's The Suitor painting at $336,396 USD.
Check out the tweet below.
The Art of Divorce

In case anyone is interested … $3.7m at the coal face and around $350k of conversations ongoing … and a bunch of stuff I didn't really want to sell coming home … not a bad hourly rate for a 5 hour shift . Hope you are happy and busy

— Russell Crowe (@russellcrowe) April 7, 2018
Russell Crowe is celebrating the end of his marriage to Australian actress Danielle Spencer by selling $1 million USD worth of their personal belongings in an upcoming Sotheby's auction. A total of 227 items are up for grabs, including paintings, guitars, tapestries, jewelry, and a slew of Hollywood memorabilia such as Crowe's life-sized prop horses from Gladiator and a brown leather boxer's crotch protector from Cinderella Man to boot. The sale is aptly titled The Art of Divorce.
Coincidentally, the auction will take place on April 7 which is the actor's birthday and wedding anniversary. Visit Sotheby's Australia to learn more about The Art of Divorce. In related auction news, Jeff Koons' Play-Doh-inspired sculpture is expected to snap up $20 million USD.