Best New Tracks: Travis Scott, Drake, Future, Juice WRLD, Roc Marciano & More
Another incredible week for music.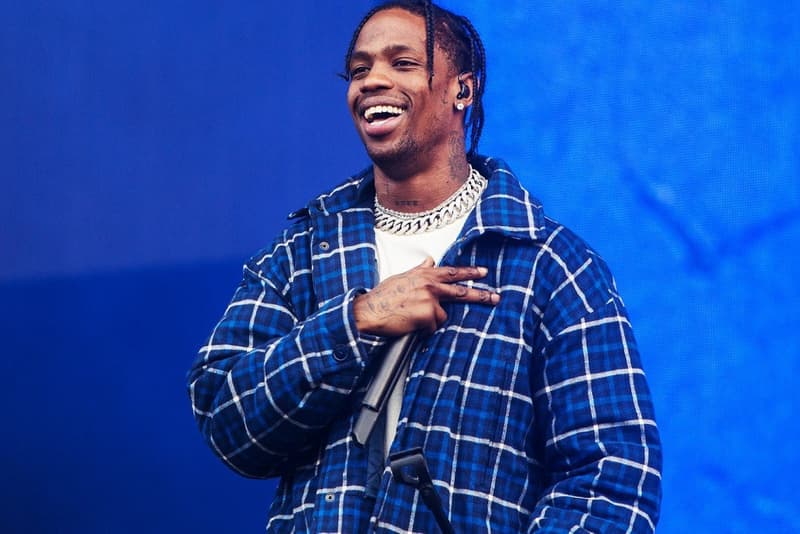 Previously, we spotlighted new releases from Mick Jenkins, Sampha, Tom Misch, Kamaiyah and Maggie Rogers. This time around, we're examining another pretty busy week for the musical realm.
For out latest weekly round-up, we're rounding up new projects, singles, and visuals from Future, Juice WRLD, Travis Scott, Drake, Future, Roc Marciano, ALLBLACK, ShooterGang Kony, Nef the Pharaoh, 1TakeJay, Jamila Woods, Freddie Gibbs, 03 Greedo and Open Mike Eagle. Once again, there's a ton of new high-quality music to check out.
Future & Juice WRLD – WRLD On Drugs
Future and Juice WRLD have come together for a full-length collaborative effort known as WRLD On Drugs. The 17-track project includes the previously-released single "Fine China" and also features guest spots from Young Thug, Lil Wayne, Gunna, Nicki Minaj and more. The project is Future's first full-length release since he dropped the surprise Beastmode 2 mixtape earlier this year, and comes five months after Juice WRLD's Goodbye & Good Riddance. You can stream WRLD On Drugs via both Spotify below.
Travis Scott & Drake – "Sicko Mode"
Previously, Drake and Travis Scott worked together on 2015's "Company" and 2017's Quavo-assisted "Portland." Since its release, "SICKO MODE" has gone on to become one of Astroworld's biggest records. The official "SICKO MODE" video was brought to life by acclaimed director Dave Meyers, and takes viewers to Travis Scott's hometown of Houston, TX; it even showcases the locale of his upcoming Astroworld Festival. Paying homage to DJ Screw and the Houston area's legendary culture, the Screwed Up Records & Tapes building is also shown in the background. Earlier this month, Travis Scott also performed the song on Saturday Night Live.
Roc Marciano & DJ Muggs – KAOS
A couple months are dropping the Dia Del Asesinato project, DJ Muggs teams up wit exceptionally-talented emcee Roc Marciano for a new collaborative studio album, KAOS. DJ Muggs and Roc Marciano's KAOS LP is made up of ten new records from the pairing, with both artists aiming to give their audience a project that unfolds like a classic '70s film. Specifically, this ten-track body of work was put together to serve as a soundtrack for a forthcoming crime drama.
ShooterGang Kony & Nef the Pharaoh – "Ludacris"
Mozzy affiliate and fast-rising Sacramento (Oak Park, to be exact) rapper ShooterGang Kony and Vallejo star Nef the Pharaoh are teaming up for a new collaborative project known as Vice Versa.
"We from different places, we have different stories, but it's the same thing. On the street level, we're the same," Kony tells us, breaking down the Vice Versa collaboration. The two had their first encounter after Nef heard his son rapping Kony's verse from "Shootergang Baby Face," a song the child's mother kept in rotation during drives.
To introduce Vice Versa, Kony and Nef the Pharaoh have served up the project's lead single, "Ludacris." "Life always gonna be crazy, I live life fast. I basically went straight to Nef's house to record when I got out of jail," Kony explains. "Life is ludicrous. So now you get out of the streets. What do you do? You can never really get away from your past. The system make sure that you keep tripping up and end up back in the system."
The "Ludacris" video was also filmed in Vallejo, Nef the Pharaoh's hometown.
ALLBLACK & Kenny Beats – "John Madden 2"
Bay Area star ALLBLACK has linked up with producer Kenny Beats to reveals plans for their collaborative project and introduce the effort with a new single. Known as 2 Minute Drills, the seven-song release is being promoted with the release of its lead single, "John Madden 2." Debuted via its corresponding music video, "John Madden 2" serves as the sequel to ALLBLACK's Noshame 2 standout "John Madden." Besides this cut, 2 Minute Drills will also feature six other songs, including a collaboration with Shoreline Mafia rapper Rob Vicious.
Open Mike Eagle – What Happens When I Try To Relax
Open Mike Eagle has dropped What Happens When I Try To Relax, a new six-track EP that serves as the the first release on Eagle's new label Auto Reverse. What Happens When I Try To Relax follows up Open Mike Eagle's fantastic 2017 release, Brick Body Kids Still Daydream. He also has an upcoming new Comedy Central series called The New Negroes coming to television sometime in the near future.
1TakeJay – "Arco"
Revisiting his May project Wait Hol Up, 1TakeJay serves up a high-energy video for the tape's standout opener, "Arco." Already one of the West Coast's biggest and most talented newcomers, the California native stands poised to become a superstar within the next few months. When it comes to party-starting music and your turn-up soundtrack, 1TakeJay can supply you with all you need and then some.
Jamila Woods – "Giovanni"
Two years ago removed from HEAVN, Chicago R&B singer Jamila Woods is back with "Giovanni," her new single, which is accompanied by a new music video. The single is named after poet, writer, activist and educator Nikki Giovanni and is inspired by the artist's poem "Ego Tripping (there may be a reason why)."
"'Giovanni' is a song about owning and celebrating all the parts of myself," she says. "It's about legacy and lineage, and how the love & strength of the people who made me make me feel invincible."
Jamila Woods also makes her directorial debut, co-directing alongside frequent collaborator Vincent Martell of the Chicago-based production company VAM Studio with a short film accompanying "Giovanni." The video is longer than the actual song and is a front-and-center glimpse of the prism of Black women that inspire Woods. Monologues from performance artist Po' Chop, teaching artist and scholar Dominique James, former Chicago Youth Poet Laureate E'mon Lauren, hair artist Mo G, yoga instructor and youth programming director Kesha Daniels-Rush (Woods' cousin) and author/healer Philippa Norman (Woods's mother) reinforce that truth.
Freddie Gibbs & 03 Greedo – "Death Row"
Over the summer, Freddie Gibbs released a new project titledFreddie. Continuing to support that effort, the Gary-bred star returns with another new music video for LP cut "Death Row." This time around, Gibbs reconnects with 03 Greedo for the official vignette in support of the impressive Freddie collaboration. The video was directed and edited by Trevor Penick and shot by Miggy, while the record itself was produced by Kenny Beats and "Freddie Kane" (Freddie Gibbs). Gibbs and Ben "Lambo" Lambert also handled this clip's executive production.