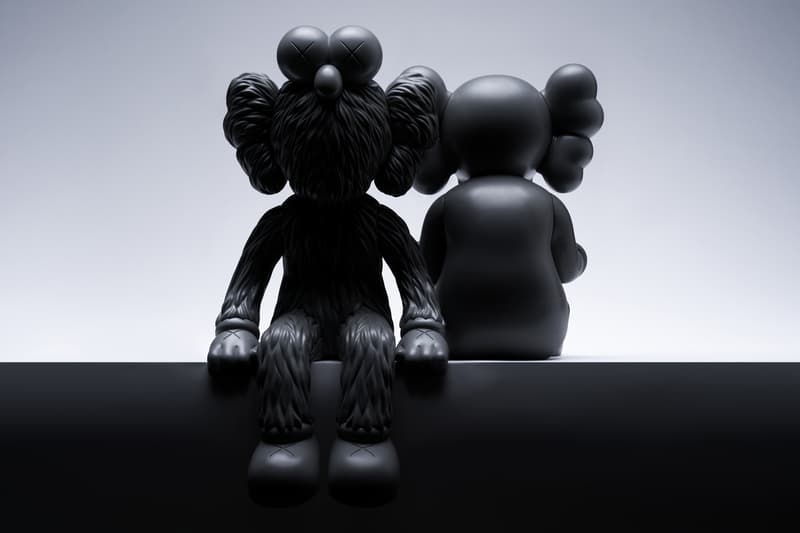 KAWS's New 'SEEING/WATCHING' Permanent Sculpture Brings Companion & BFF Together
Together for the first time ever.
---
Acclaimed artist KAWS recently announced that his next large-scale permanent sculpture will bring his signature Companion and BFF characters together. Titled KAWS:SEEING/WATCHING, the eight-meter tall bronze sculpture was created in partnership with curator AllRightsReserved and will be displayed at the new Changsha International Finance Square developed by the Wharf Group.
Celebrating the opening of Changsha IFS, KAWS's Companion and BFF characters will be coming together for the first time ever for a new public art piece. Serving as a unique art experience in the commercial center, KAWS:SEEING/WATCHING depicts the characters intimately sitting back-to-back in the Sculpture Garden of the integrated flagship complex — overlooking the city and Xiang River. Additionally, KAWS:SEEING/WATCHING will launch with a KAWS collection pop-up at the Changsha IFS in May.
Take a look at the preview of KAWS's SEEING/WATCHING and let us know what you think about the union of the artist's iconic Companion and BFF characters.
For more art news, Dan Witz creates new mosh pit paintings for upcoming London show.