Aitor Throup on the Future of Denim Design and Raw Research
"I think trousers are a barometer for society and culture."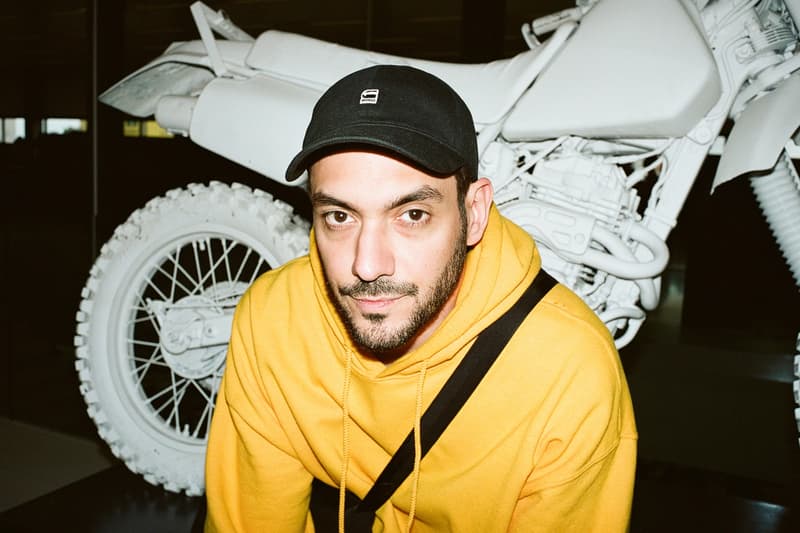 1 of 5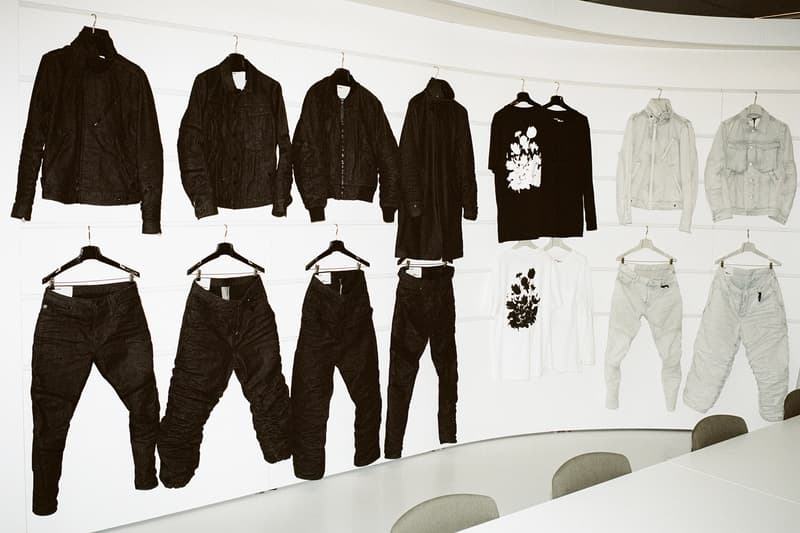 2 of 5
3 of 5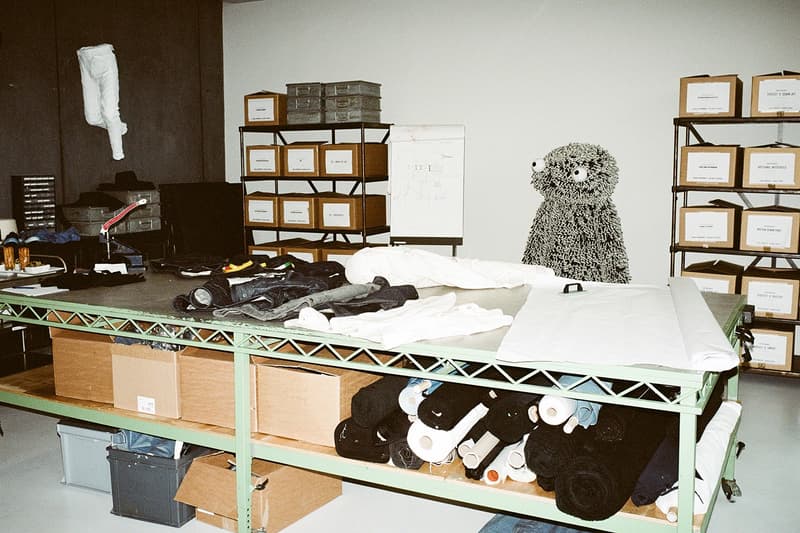 4 of 5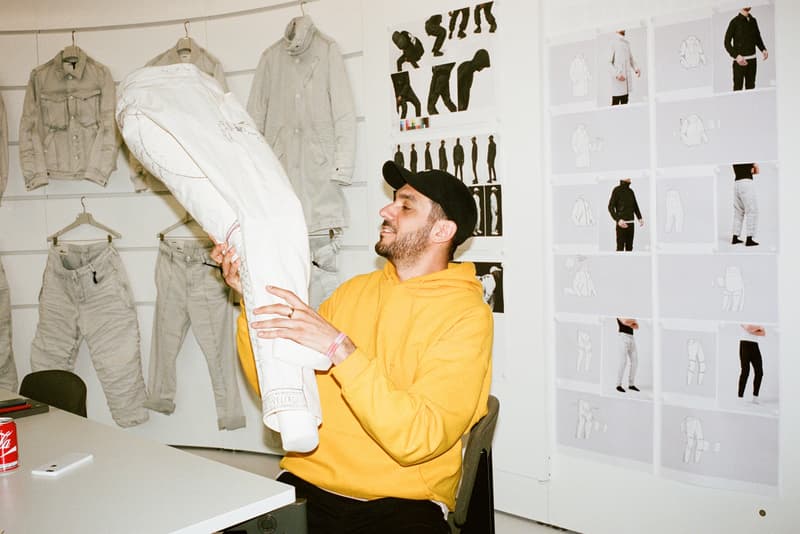 5 of 5
In January 2017, G-Star RAW's newly appointed Executive Creative Director Aitor Throup unveiled his first experimental capsule denim collection called Raw Research. The 20-piece collection featured high quality, synthetic textiles and 3D concepts that challenged the conventions of traditional denim design. In a recent interview with SSENSE, the Argentinian designer talks about his genre-bending designs, "the architecture of designing for legs," his inspiration-intensive approach and his balance and logistics and aesthetics.
SSENSE's Xerxes Cook: Where do you find the space to innovate with denim—is it possible to improve on the classic 5-pocket jean?


Aitor Throup: It's the ultimate challenge. How do you reinvent something? I never say improve, because improve is very objective. The true value in art and design is when you help shift the possibilities. What The Beatles did—was that an improvement, or a new way of thinking, structuring, and carving out new possibilities? When we talk about innovation, we really mean exploration. We're not competing against the classic 5-pocket jean, we're just expanding the possibilities of denim design on a physiological, anatomical, and ergonomic level.

What is Raw Research?
Raw Research is the innovation and experimentation lab of G-Star. It's where we as a company allow ourselves to explore and experiment outside commercial briefs or needs. It results in a certain amount of pieces per season that become almost like the concept cars for a car company. Raw Research is actually the prototypes of the new styles and design details before they trickle into the general collection.

With Vetements and 032c creating products inspired by motocross recently, why do you think the sport is having a moment right now?
It's something in the air. For me, working in a big global company like G-Star, I see motocross as a symbol to remind ourselves to take risks. G-Star is 30 years old next year. It's maturing and is about to go through its adult period, so it's almost like a tool to remind the company to go out there and have fun and try not to get killed along the way. To experiment not just for the sake of being experimental, but with a view to redefine what is standard. There's a real philosophical necessity for that mindset. We should be grateful that it's not limited to small, conceptual studios like my own.

Most product designers are obsessed with making chairs[...] As a designer working with clothing, do you find trousers provide similar structural and architectural parameters to express a creative vision?
I think trousers are a barometer for society and culture. I was first drawn to clothing and design from the football casuals subculture I grew up around in Burnley, and specifically the Mille Miglia C.P. Company jacket. My whole path was about deconstructing and understanding how that jacket has so much emotion built into it. Once I understood what that was, I was able to shift the frame of attention and try to build that sense of soul from the jacket to the trouser. It's kind of like re-educating people on how to wear clothes—you can wear your trousers as your primary garment, and if all the focus is on your legs, all you need then is to wear just a white t-shirt and white trainers. You could say G-Star is as much a leg specialist brand as it is a denim brand, as G-Star has consistently challenged and questioned those parameters, adding details and references from outside of the denim world.
Head over to SSENSE for the full interview.