Off-White™ Files Trademark Lawsuit to Protect Signature Stripes Design
This legal battle could have an impact on future products.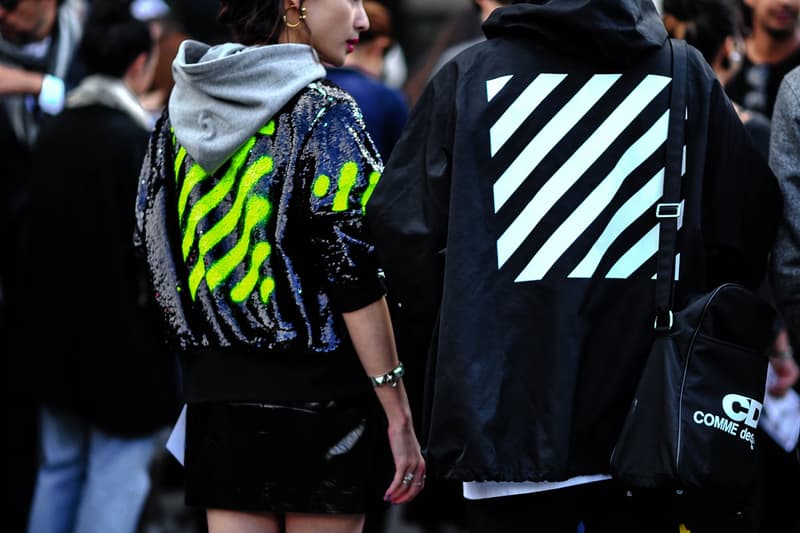 OFF-WHITE is taking the battle to defend the brand's signature stripes to court. As The Fashion Law reports, the Virgil Abloh-led company has filed a trademark lawsuit against the denim company PAIGE to prove that its "diagonal stripe trademark" does not infringe on PAIGE's striped patterns. PAIGE initially sent a cease and desist letter to OFF-WHITE back in January, claiming that the manufacturer's products have been using the "vertically-stacked" line design since its 2005 inception. OFF-WHITE alleges that PAIGE has already begun the cancellation process with the U.S. Patent and Trademark Office; OFF-WHITE's own stripe design also received "federal trademark protection" two months ago.
"The Off-White Brand has been recognized for its distinctive graphic and logo-heavy apparel designs, and specifically, a unique design mark comprised of alternating parallel diagonal lines," reads the official OFF-WHITE legal complaint. In the company's defense, OFF-WHITE states that its trademark stripes, "which are, and/or are intended to be, primarily applied to the Off-White Products themselves and the hang tags and interior labels associated therewith, and the Paige Design Marks, which are primarily only applied as stitching to the back pockets of Paige Jeans, are neither identical, nor are they confusingly similar."
As far as the primary goals behind OFF-WHITE's lawsuit, TFL writes:
"In addition to a declaratory judgment – a binding judgment from a court defining the legal relationship between parties and their rights in the matter before the court – Off-White is seeking to invalidate an array of Paige's trademark registrations in connection with its 9-striped mark, arguing that by failing to use the marks within the past three years, Paige has abandoned them."