Steph Curry Assists in Donating 20,000 Shoes to Children in Africa
His best play of the year.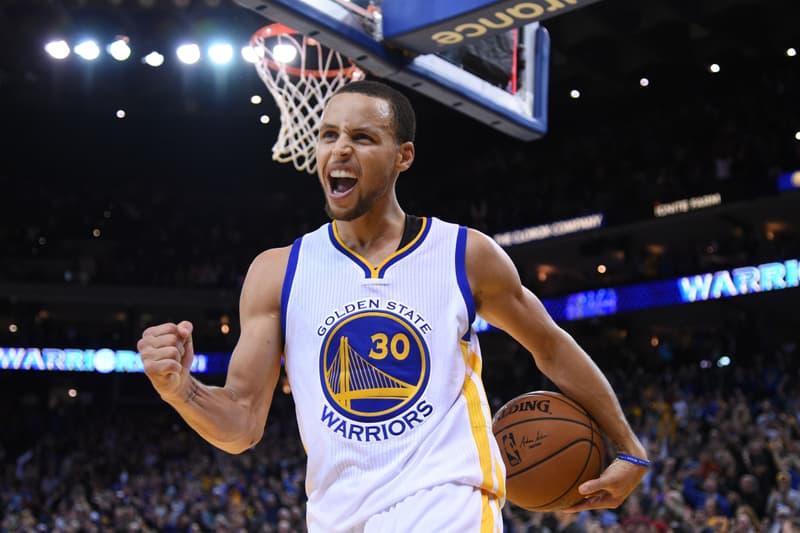 Golden State Warriors Stephen Curry has used his superstar powers to help Liberty University — his brother played ball there for a year — collect over 20,000 shoes for children in Africa. Also teaming up with Kick'n It for a Cause's founder and and LU alum Chris "COSeezy" Strachan, the shoes will be sent to children in the Republic of Congo to help prevent diseases contracted through bare feet. Kick'n It will continue accepting donations for the cause until Sunday, March 5.
Curry even paid a visit to the university for the drive, taking the time to speak with the school's basketball team on working hard and how to build a cohesive team. Curry states:
"Before all this NBA hoopla, from my journey coming from a small school like Davidson [College], I had the same kind of look that you all have in your eyes right now. Just hyped to play and ready to go. It's an amazing opportunity to do it and do it together. Because every single one of you has a role and a part of your success .. Have fun doing what you're doing, and just enjoy it."
Awesome.@StephenCurry30 and the @libertyflames combined to collect 20,000 shoes for children in Africa. pic.twitter.com/nOquP1EKeo

— NCAA March Madness (@marchmadness) March 1, 2017