The Half-Tree House Is the Adult Version of Your Childhood Dream Home
Weekend hideout?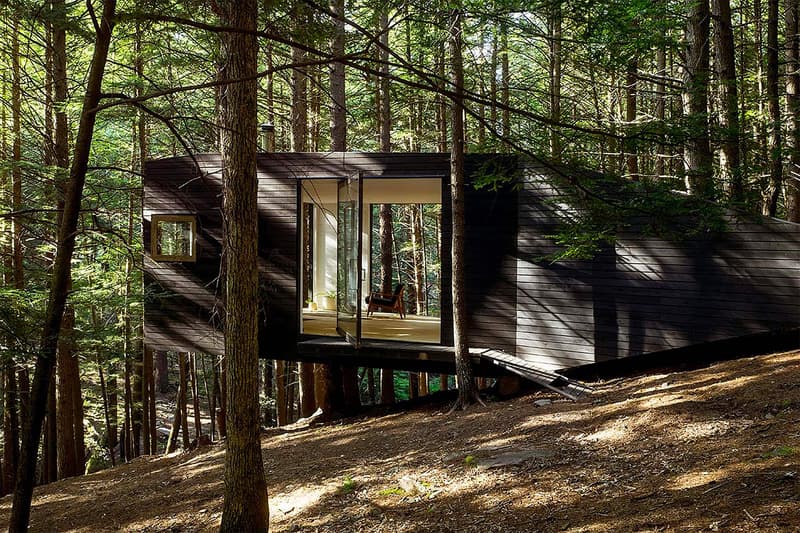 1 of 7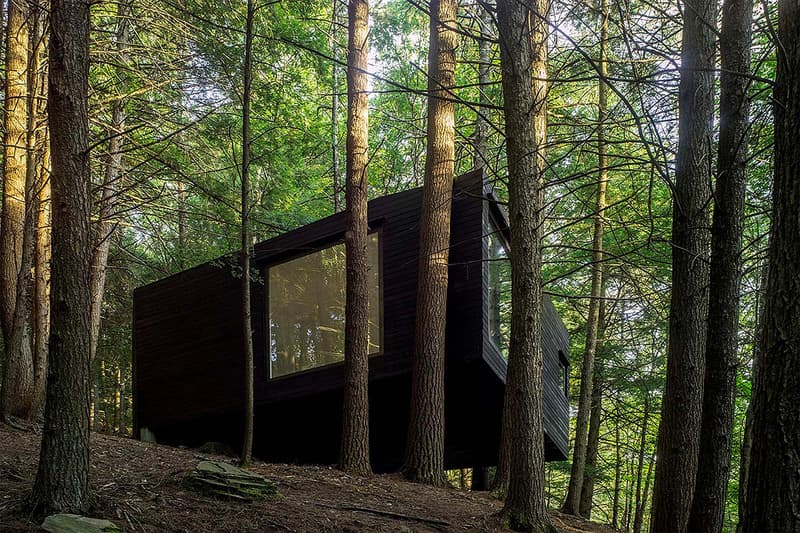 2 of 7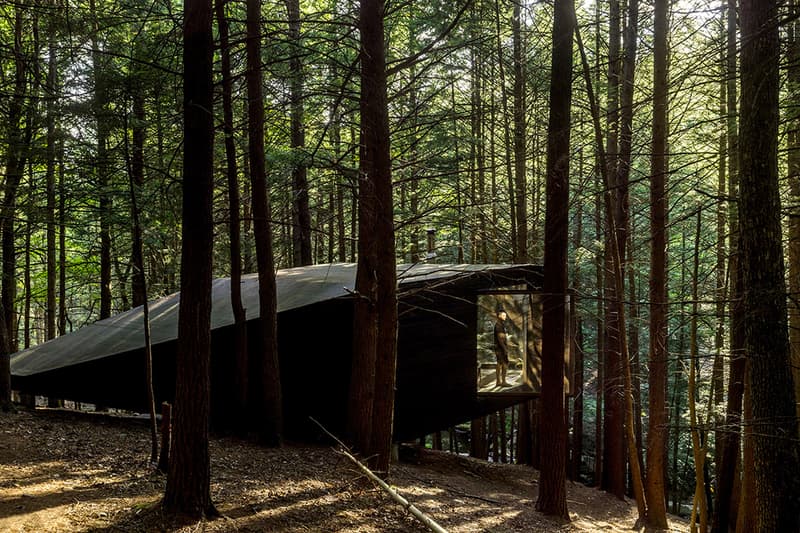 3 of 7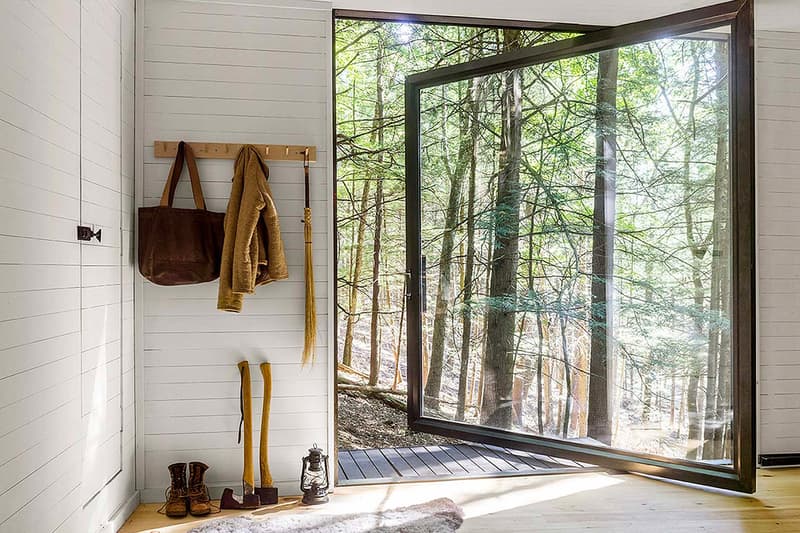 4 of 7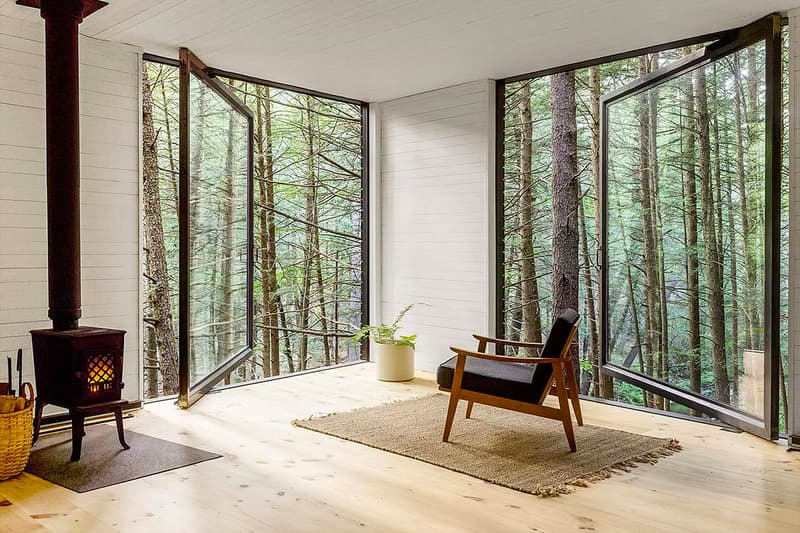 5 of 7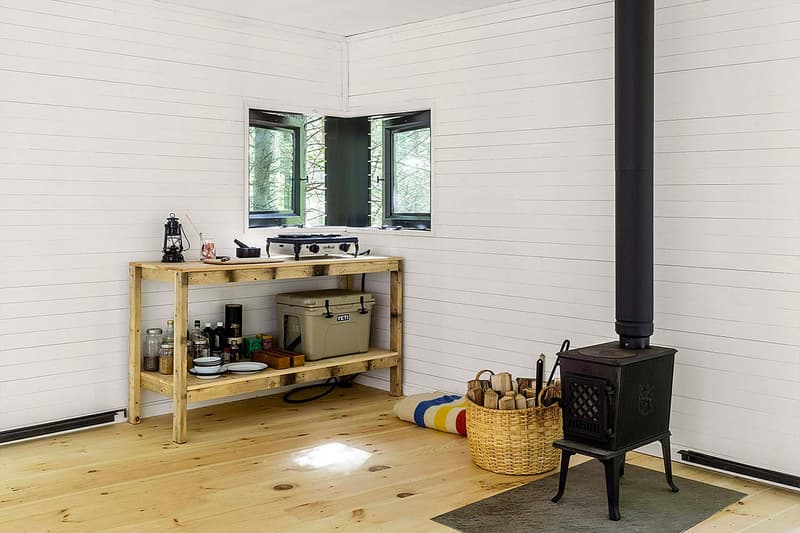 6 of 7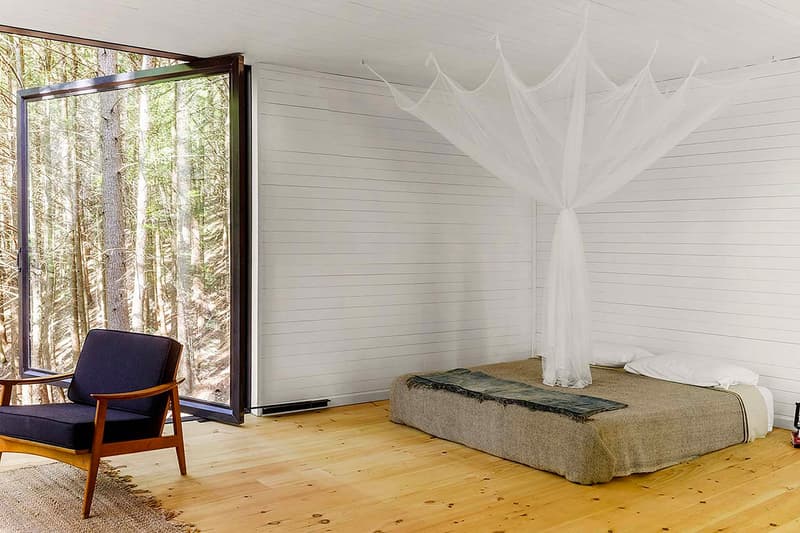 7 of 7
The Half-Tree House by JacobsChang Architecture is, as the name implies, a house that partially rests on two trees and partially sits atop a slope, giving an illusion that it is suspended in air.
Located in upstate New York, the 360 square feet space boasts an exterior shell made from darkened timber panels which were collected from the surrounding's fallen eastern pines. A minimalist, angular design gives way to large glass windows and pivot doors, bringing in ample natural light and breeze during the summer season. The interior is brightened with white-painted shiplap walls and natural wood floors, while a wood-burning stove provides some good, old-fashioned heating and illumination. Since the home is unreachable by electricity, piped water and vehicle, it's a true off-the-grid hideout.
For something more modern, take a look inside Zaha Hadid's futuristic Spaces for NYC condo project.