Meet Tame Impala, the Lazy One-Man Wonder
Kevin Parker talks the success of 'Currents,' collaborating with Rihanna, love for Die Antwoord's show, his solitary music writing process and more.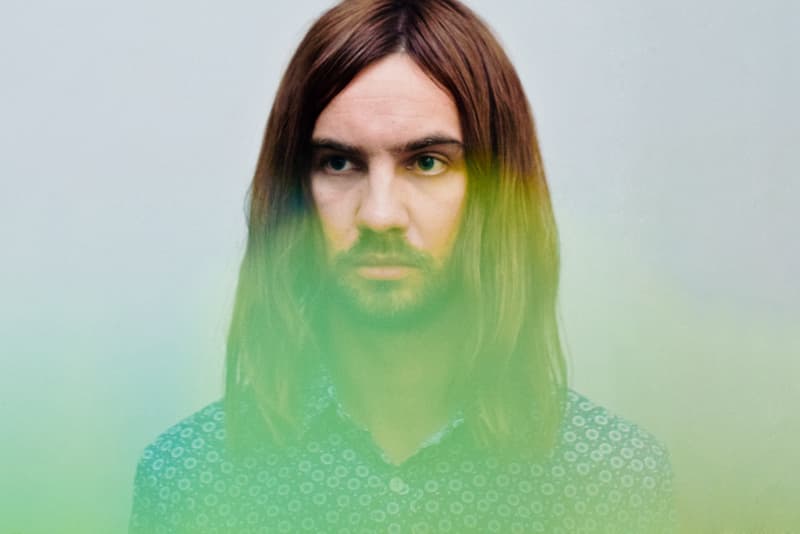 1 of 2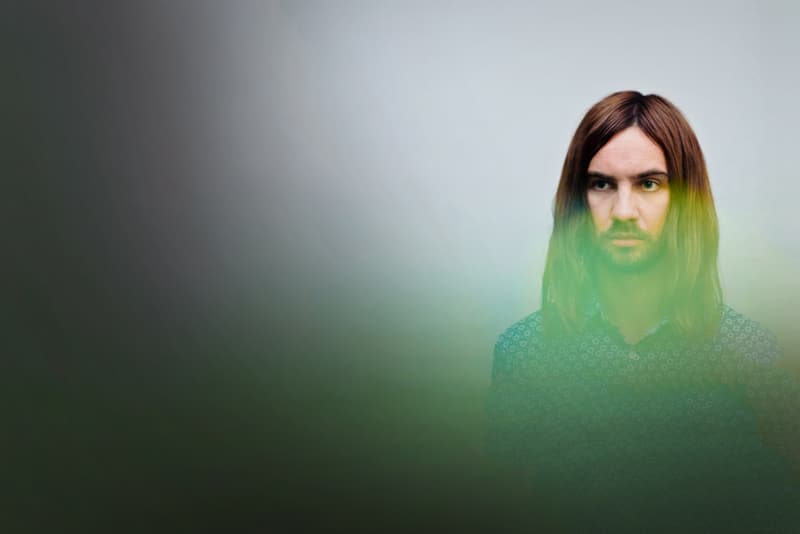 2 of 2
When we put out our Top 10 Albums of 2015, there wasn't even a second thought on whether or not Tame Impala's Currents belonged on the list. The acclaim was universal, but it's also one of those releases where it's particularly difficult to put your finger on why it's so good. Some felt that it was its lovely melodies and groove while some noted the albums' ability to draw out certain emotion listeners didn't know they had. Plenty praised the LP for its forward-thinking style — the songs sound so hi-fi and "current" (no pun intended) yet retains a unique vintage character that many other timeless works exhibit. We can't help but agree with all of these observations; Currents could compete with any mainstream pop record in regards to accessibility and catchiness, but it was the sophistication and serene vibes that made it extra special.
Meet Kevin Parker, the mastermind behind the one-man-band. Not only does Parker write, record, perform and produce all of Tame Impala's music, he went an extra step for the Currents and mixed it too. That's right, minus the mastering and some assistance in engineering, the Perth native was in charge of every single step and process in the creation of this album. If you're an artist or musician, you'd understand how difficult and mentally challenging of a process this is. It's especially strenuous when it comes to making pop music, where you're competing with opponents backed by millions of dollars, a team of experts and highly strategic campaigns. Doing pop music on your own — bedroom producer style — is definitely not how it normally works.
Not for Parker, though — his songwriting ability and execution is so impressive that even Rihanna covered one of the album's tracks, "New Person, Same Old Mistakes," in her latest chart-topping album, Anti, simply because she loved it. Mind you that this is coming from a pop star whose team usually spends tens to hundreds of thousands on songwriting fees to craft a hit song. What's even more astounding is that while you'd expect a person who has an ability to pull something like this off to be someone who is compulsively obsessed with each and every one of the processes, Kevin's easy-going demeanor couldn't be further away from that. We can't say we really know how he is in the studio, but from what we uncovered in our conversation, Kevin really seems to see songwriting and production as a very natural, pure and honest process. And that may just be the best explanation of why Currents as so good.
First off, congratulations on Currents. We loved it. What do you think about the overall reception so far?
Good. Great! Every time I make music and people bond with it and accept it into their lives, it's definitely fulfilling. For some people, it was too different to what they had expected, but that's kind of a motive for me in itself. I get a kick out of surprising people. I don't want to disappoint people, though.
What's a thing you did differently with Currents than with your previous work? Did you handle more of the production?
I always produce my own music, but it's the first time I mixed it too. It was pretty hard. I've mixed a bunch of albums for other people, but when it's your own stuff, it's just an extra headf*ck. You know? It's because you're the one who has to finalize the product. You think it's done but there's always something that can be changed.
Yeah, that's always difficult. Since you do everything yourself, do you invent your own mixing process or do you follow a traditional one?
It's kind of a cross between the two. I've got my outboard gear that I use but I mostly use my computer. I like to keep it convenient as possible because I'm pretty lazy when it comes to setting up.
Some people see Tame Impala as a "band" but it certainly seems more of a personal project. Do you prefer working alone?
Definitely. I think that some of my best stuff comes from working alone. It's just how I've always been. I've worked with people a lot because I've got friends who've played in different bands, but Tame Impala's just never been a group thing — it's more of my own thing.
Even though it's labeled as psychedelic pop, your music has a soulful and groovy aesthetic to it. Is that something you actively try to incorporate?
It's just all the things I love coming through onto the music that I make. I think it happens quite naturally. I love groovy and emotional music, and soul and R&B have those qualities. The most important thing about R&B is that it's got a laid-back groove to it. It's rhythm and blues, you know? It's in the name.
Definitely. Do you think that this kind of thing is more apparent in pop music nowadays?
Mainstream music's always been pop music, but it's kind of progressing in its own way. Music never looks back, it's always getting more new. It's definitely getting accepted by the alternative world more. Alternative R&B never used to be a thing.
R&B has heavy emphasis in rhythm and melody. What would you consider to be the most important element in music?
You can't allocate one as being the most important, because they're all important. The fact a song catches you is because they all work together. I wouldn't listen to a song that I love and think that any one part is more important — it's all got to go together; they're all just as vital.
That makes sense. Since festival season has commenced, let's talk about it. Do you prefer playing stadium shows or at more intimate venues?
Both have their charms. (Laughs) Sorry, I'm being very indecisive today. An arena or big festival shows are cool because you feel like Guns N Roses, you know? You feel like f*cking AC/DC. But when you play at like a small club show you're like the Sex Pistols; it gets all sweaty and loud and rowdy. It's more out of your comfort zone. In big venues, the sound is perfect. It's almost too perfect. The temperature is perfect. In the club, anything could happen.
You play a lot of shows, so it's sometimes nice to be an audience member and enjoy someone else's performance. What's one of the best shows you've been to?
I saw Die Antwoord the other day in Argentina or Brazil and it was mindblowing. I was astounded, I've never seen them live. It was crazy. They've just nailed their art form perfectly — they're just so dedicated.
Yes, Die Antwoord is very rare. Speaking of rare, is Tame Impala coming out with a new album?
That stuff's pretty confidential, but I can tell you that I'm always writing.
Rihanna covered your song "New Person, Same Old Mistakes" in her album Anti. How'd that go down?
They got in touch with me, and they were really cool about it too. They were like, "Hey, Rihanna really wants to work with this song. Can you send us the stems? Do you want it to say "featuring Tame Impala" or "Tame Impala featuring Rihanna?" They were pretty cool about it. I was just like, "Do what you like!" (Laughs)
Any future collaborations with her planned out?
I don't know, hopefully. It's a pretty one off and unique occurrence in that it's kind of the same song, with her singing it. I'm not sure where else that's happened. I'd love to write songs for other artists.
You seem pretty happy and chill with the outcome. Some artists want absolute control over situations like that. Are you cautious when it comes to such remixes and covers?
I've never been precious about that. I feel like when you try to have more control, it just ends up not as cool as if someone just has their freedom on it. If someone tries to do a remix and you try to get too involved, it'll just come out of it more lukewarm. It kind of just dilutes their thing. If someone's going to do a remix, I'm just going to let them do their thing.
Do you incorporate that ideology into your songwriting process? Does a Tame Impala song come immediately or is it months of careful planning?
It's a cross between the two. I'll have an idea for a song and bash it out, record all the bits in like 30 minutes. But then it'll take me two years to finish it, because I'll forever be looking for the perfect bit after the chorus or something. That's usually what happens; I'll record most of it really quickly, like in one night.
How do you conquer artist's or writer's block?
I just have to walk away. I've never really had an intense artist or writers block or whatever. I mean, it happens. I get to a spot when you're recording an album where you're just second guessing. I've listened to the song so many times that it doesn't sound magical anymore; it doesn't have that same magic that it had when I first started it. When you start it, it's like, "Oh my god, I got this new song! It's the best thing ever!" But the more I listen to it, the more I become critical and judgmental of my own thing — and it kind of loses its value. So I just have to walk away. Or even a trick I find that works is listening to it in an environment that you haven't listened to it yet. I found that when making this last album, I got to the point where I'm just like, "F*ck, I'm sick of all these songs." I just put them all on my iPhone and went for a walk to a spot that I hadn't been to yet, and it was amazing how renewed the songs were, just because I was listening to them looking at different things, and not just the walls of my studio. I had forgotten about that.
Does sharing music with friends help? Being the introverted creator you are, do you even share music with friends?
Yeah, I do. But it's usually to get some sort of clarity, like to get their opinion. But it just makes it worse. (Laughs) I'm looking at their face when they're listening, like, "Do you like this?" I start second guessing. It can help but it can also make it worse because if they're not like, "Oh my god, this is the best thing I've ever heard!" then you get angry at them, you know?
Yeah, they're your friends after all. What's your favorite piece of equipment to make music with?
My keyboard is one of them. The second is a drum machine I got called a Sequential Circuit Drumtraks. It's just kind of like a '70s or '80s drum machine made around the same time as the 808s. I just love it. Oh yeah, and Ableton — I guess that's kind of my favorite piece of equipment.
You seem like a pretty positive and relaxed guy. Is there anything about music or the industry that irks you?
Some journalists and magazines and media do, especially when they take advantage of artists. An artist and label want exposure but they just totally make up stories about the artists and take them for granted. The artist can never fight back, because if they do, then the media would just hate them. They just can't win and that kinda sh*ts me when it happens. It's not all the time, though.
What's a valuable piece of advice you can leave for young or aspiring artists out there?
The less you second guess, the better. You're always going to be really self-conscious. Most great ideas are followed up with doubt. Try not to second guess yourself. Don't look back.
Join Our Discussions on Discord
The HYPEBEAST Discord Server is a community where conversations on cultural topics can be taken further.