Meet the Man Who Made the Worst Video Game of All Time
How a certifiable genius produced a certified flop.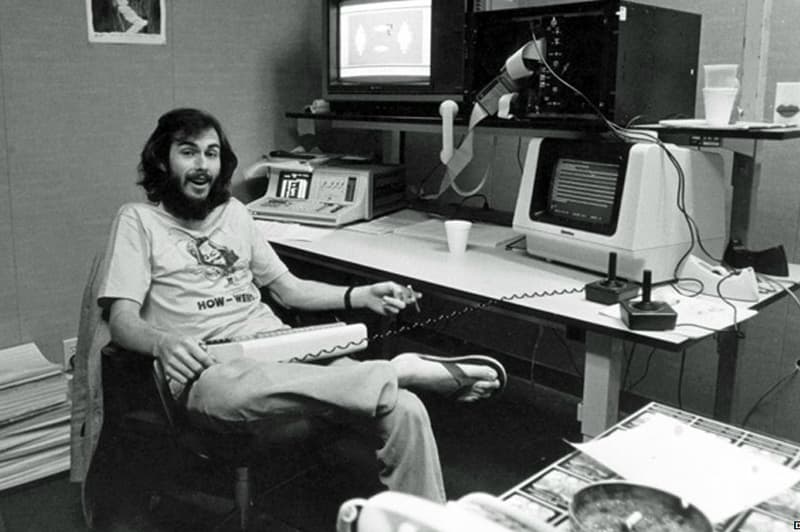 The BBC has caught up with the man who created what is widely acknowledged as the world's worst ever video game and was, in part, responsible for the downfall of gaming giant Atari. Gifted programmer, Howard Scott Warshaw, explained how the design and creation of the accompanying game to Stephen Spielberg's blockbuster hit E.T. in 1982 cost Atari $21m USD and, despite Spielberg considering Warshaw a "certifiable genius," was an unprecedented flop.
"It was a day that will live in infamy in my life forever," explained the programmer to the BBC, "I was sitting in my office and I get a call from the Atari CEO. He said, 'Howard, we need the ET video game done. Can you do it?'and I said, 'Absolutely, yes I can!'"

Games for the Atari 2600 were distributed on cartridges that took weeks to manufacture. If ET was to be in the shops for Christmas, Warshaw had a tight deadline."The CEO goes, 'We need it for 1 September.' That left five weeks to do it! Normally it'd be six to eight months to do a game, not five weeks. "Then he said, 'Design the game and on Thursday morning, be at the airport and there will be a Learjet waiting to take you to see Spielberg.' "I'm not sure exactly what I was full of but whatever it was, I was overflowing with it."

Warshaw drew up his pitch to Spielberg, and travelled from the Atari headquarters in Sunnyvale, California to Los Angeles. His idea was an adventure game in which the player had to help ET phone home by collecting components to make an inter-planetary telephone. The player would have to dodge government agents and scientists in order to complete the mission."I got down to Spielberg and I laid out the whole design," he says. "I told him, 'I think it's really important that we do something innovative. ET is a breakthrough movie and I think we need a breakthrough game.'

"I talked him out of the idea of a Pac-Man knock-off. But the key was to design a game that I could deliver in five weeks."
Check out the full interview here.