First Complete Factory Prototype Ford GT Set to Hit the Auction Block in January
Signed by the 13 people that brought it to life, including the late Carroll Shelby.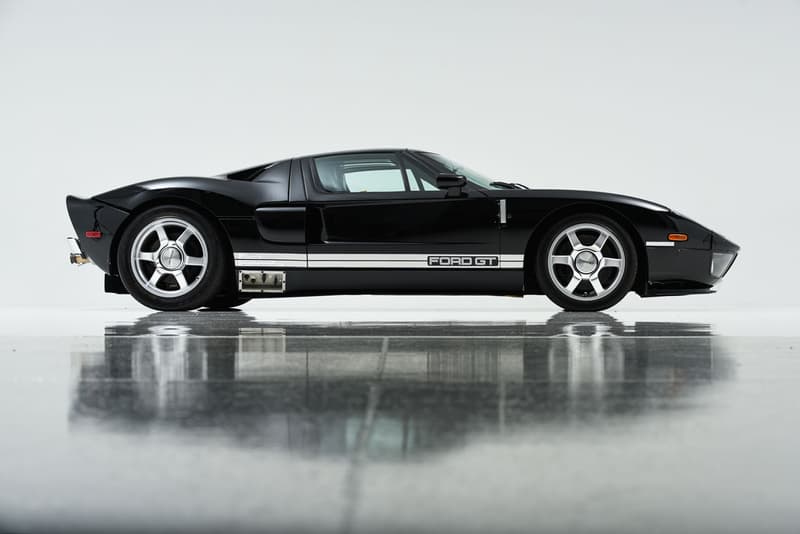 1 of 11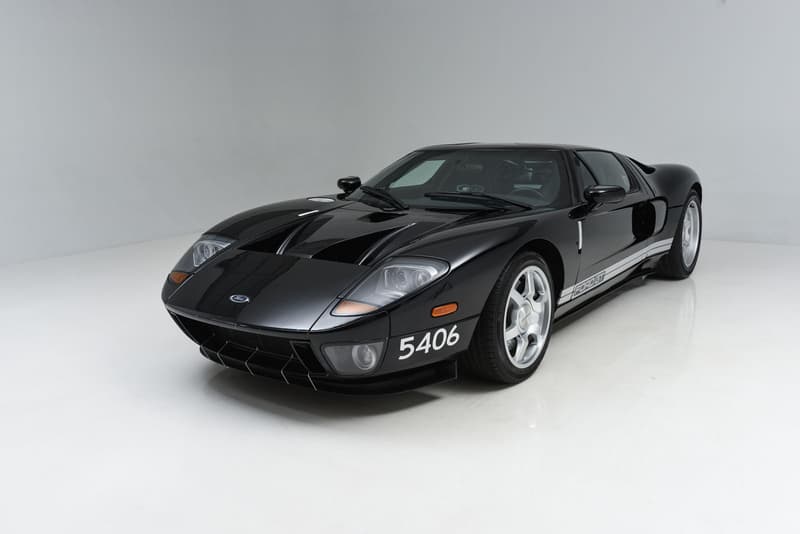 2 of 11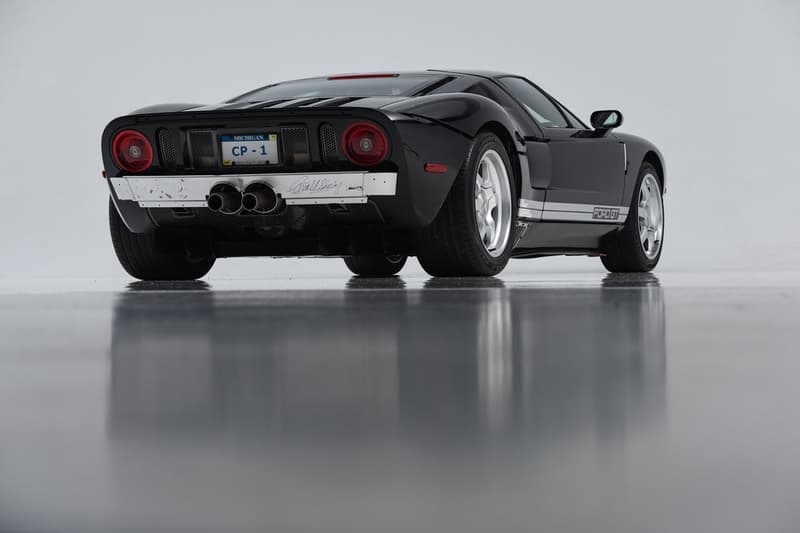 3 of 11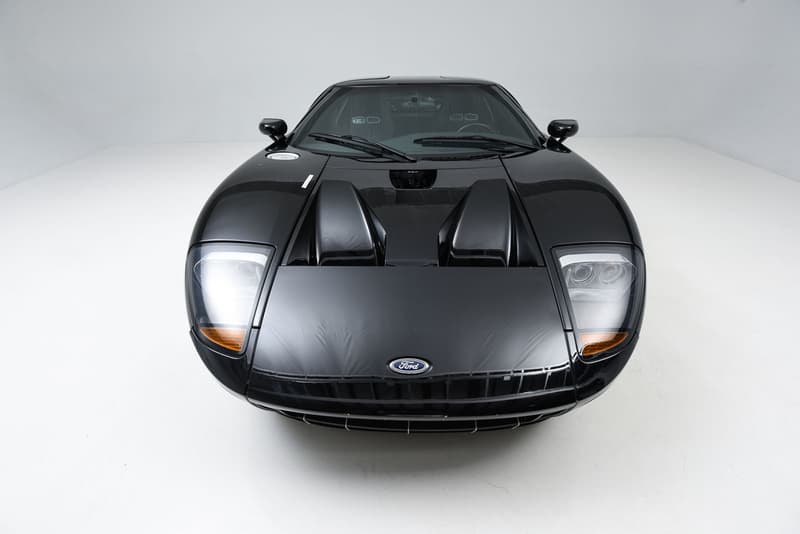 4 of 11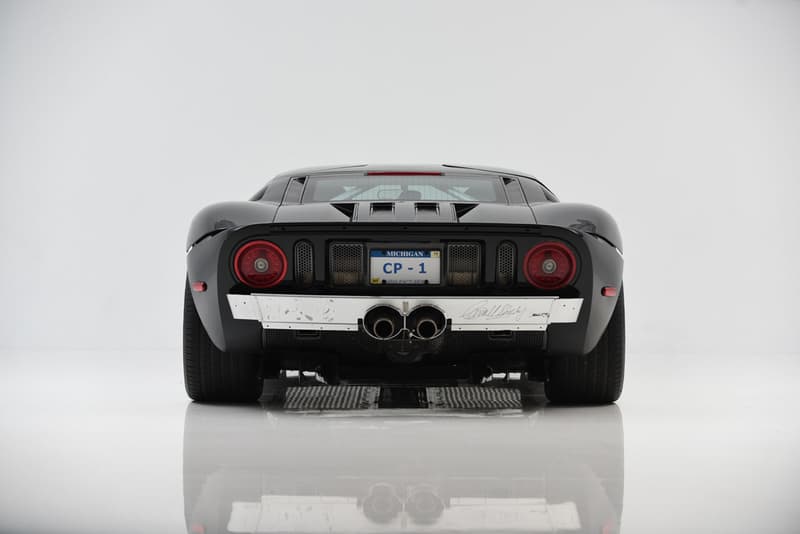 5 of 11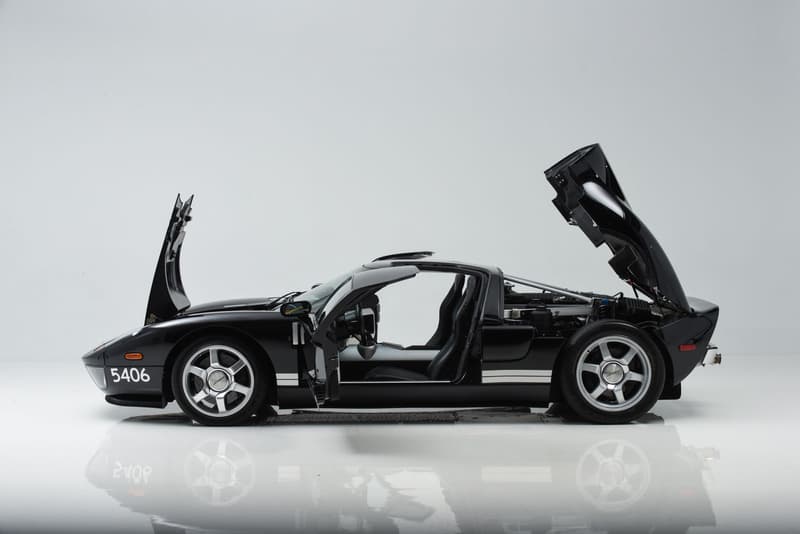 6 of 11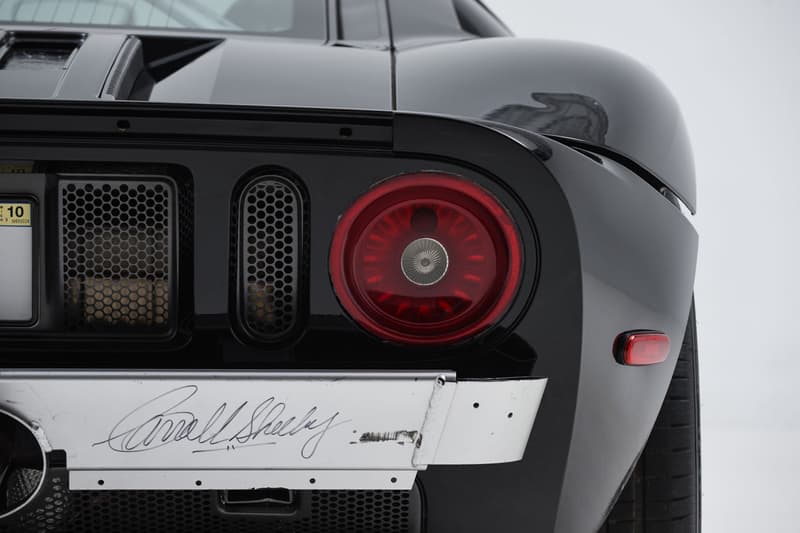 7 of 11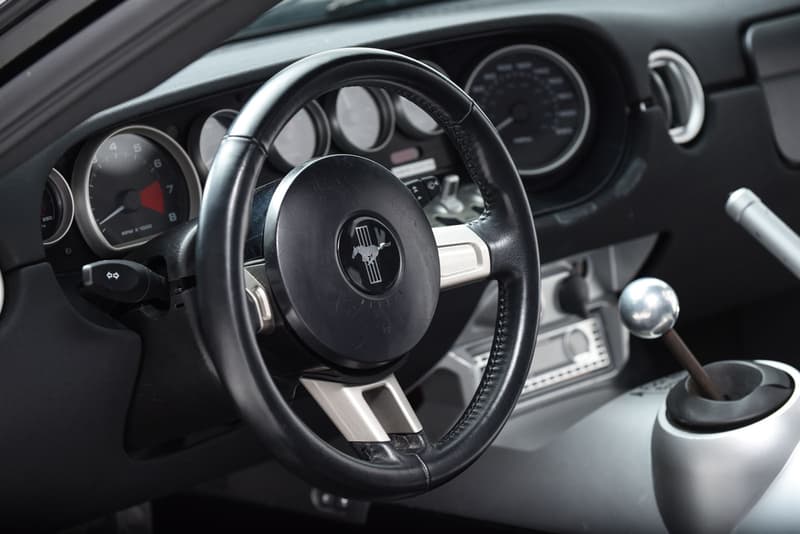 8 of 11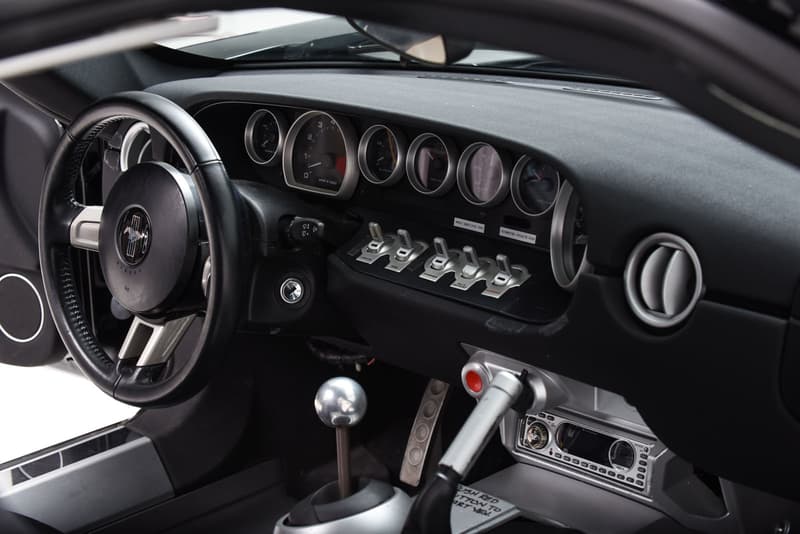 9 of 11
10 of 11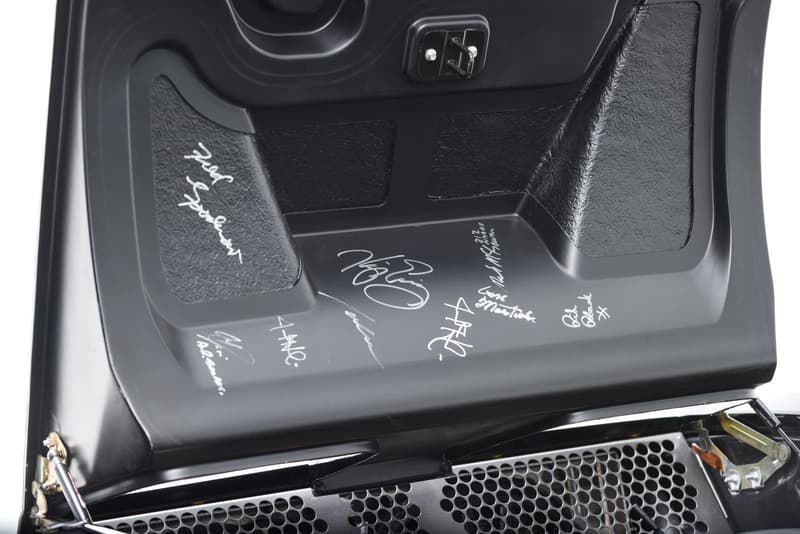 11 of 11
Ford collectors and car aficionados should take a seat for this piece of news. After reporting a 2017 Ford GT '66 Heritage Edition drop over the summer, the very first Ford GT factory prototype will now be available for purchase at auction. Dubbed the CP-1, this model is the first complete factory prototype with full interior and working engine and drivetrain that the Detroit-based manufacturer made in 2003 — there were three display prototypes built before this one.
This specific prototype is extremely special and valuable because 13 members of the original team behind the build and design have signed the car, including chairman William Clay "Bill" Ford Jr., designer Camillo Pardo, chief engineer Fred Goodnow and the late racer, designer, tuner and entrepreneur Carroll Shelby.
The list of one-off parts are headlined by a rare $45,000 USD carbon fiber clamshell engine cover which Ford replaced with a more cost-effective aluminum version for production models. Because this prototype was used extensively by development engineers, it has a "sniffer pipe" for emissions testing, quick-release valves for the fuel tank, testing and monitoring equipment and connectors, aluminum headliner, missing aluminum rings in the seats, airbags gutted from a Mustang and a Windstar minivan steering column. Finally, a 5 mph speed limiter was put on the car by the team so it could move under its own power to and from a display platform or trailer.
Originally sold to collector Joey Limongelli in 2008, it is now consigned under Russo and Steele. Given the GT #004 tag for auction, it is set to hit the block in Scottsdale, Arizona between January 18 and 22. This once in a lifetime collectible is expected to fetch more than $836,000 USD, the price paid for the second confirmation prototype sold over the summer in Monterey, California.
Check out the pictures in the gallery above and let us know what you think.