Store Managers Weigh in on the "Legal Fake" Supreme Epidemic That's Spreading in Italy
"It must be condemned."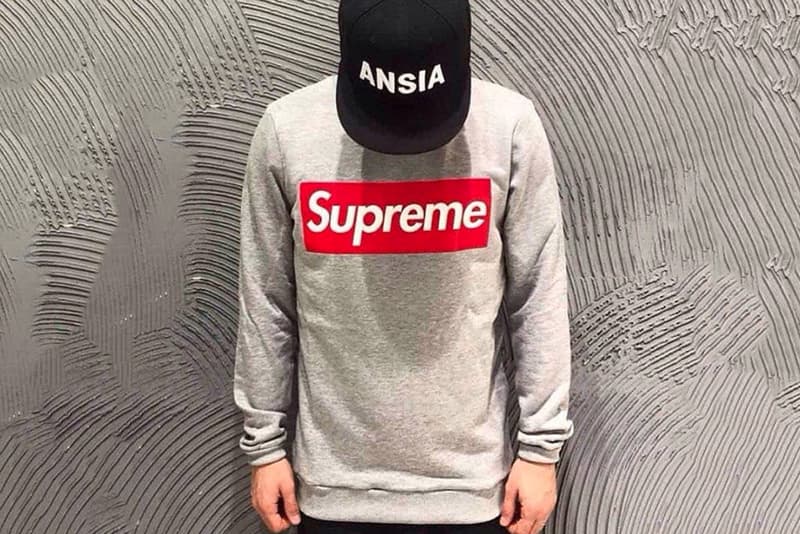 NSS Magazine just recently released an editorial about a terribly sad phenomena in which an Italian brand has been selling "legal fake" Supreme products to Italian consumers. The "label" in question is Supreme Italia (aka Supreme Barletta) and it's practically taking advantage of the fact that neither Supreme nor its founder James Jebbia technically own the rights to the name — the copycat brand is renowned for selling fake box logo products. To make more sense of Supreme Italia's fraudulent activities, NSS asked a group of store managers (Valerio Ghisi of Stone Soup, Alessandro Altomare of Maison Group, Alberto Campo of Blackwater Store, and Davide Marre of INNER Milano) about their thoughts on the matter. They also voice their opinions from a retailer and consumer perspective, as well as providing examples of how the situation can be remedied. Below are some quotes from the interview. You can read the full article on NSS here.
On who to blame:
"There are too many guys who aren't enough curious nor interested in understanding what Supreme NYC or Supreme Italy are. In their mind, there's only the logo, and that's it. It could be NYC, Barletta or Singapore and it wouldn't make any difference, what's important is to wear it." – Valerio Ghisi of Stone Soup
On why some retailers stock fake Supreme products:
"The reason is very simple: the money you can make. The focus on Supreme Italia is exploding and often many stores, aware of the fact that what they're selling has nothing to do with the original (and knowing Supreme Italia the credentials) continue to sell it. If that product sells, unfortunately, they will continue to make it available in their stores." – Alberto Campo of Blackwater Store
On why Supreme still hasn't pursued legal action:
"The main difference is due to the fact that Supreme Italia is just a local phenomenon, and Italy isn't that relevant within the global streetwear scene. I appreciate Supreme's total disregard towards the case. We, too, as consumers, should ignore it and explain to those who buy it the mistake they're doing." – Davide Marre of INNER Milano
On educating and fighting the scandal:
"…I do condemn the Italian fashion system for being very distracted and for not being able to "penalise cunning and reward professionals" in too many Italian areas. If, for their decision to sell a 'legal fake', these shops would lose other important brands, this phenomenon wouldn't even exist." – Alessandro Altomare of Maison Group
Join Our Discussions on Discord
The HYPEBEAST Discord Server is a community where conversations on cultural topics can be taken further.