Love Thy Neighbor: Shinsuke Takizawa Dissects the Role of Gap in Japanese Americana
The founder of NEIGHBORHOOD reminisces on the influence of the American retailer on his own designs.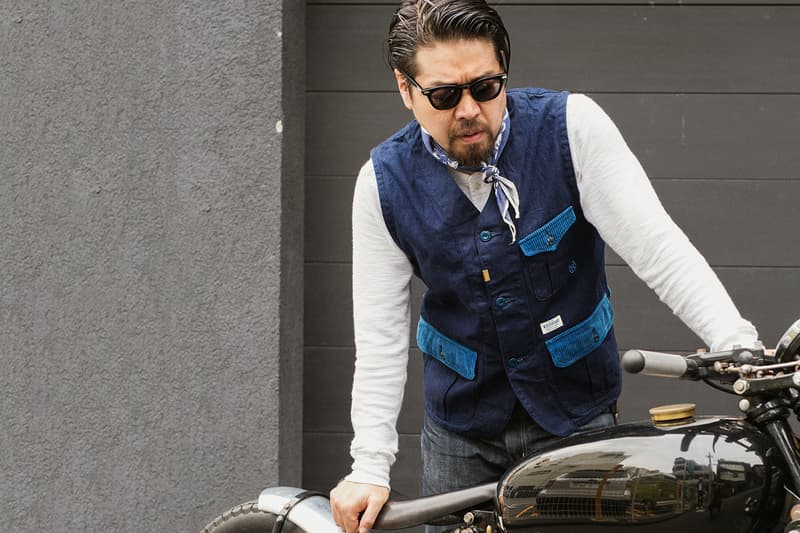 Japanese designers have a knack for taking something inherently American or British – basically anything representing a foreign culture – and improving on it. It happened with jeans when Japanese brands bought the original Levi's denim looms and started making their own jeans. It's been an ongoing love story since the end of the Second World War when the world entered a new and globalised era. It's the Japanese obsession with details and the desire for vintage looks in hi-tech fabrics that continue to fuel the outpour. In many ways, Gap is part of that scene; as the American clothing company broke through onto the global stage in the 1980s and 90s, it helped shape and form the way worldwide consumers perceived a modern-day Americana look.
"When I was a teenager I was initially influenced by UK culture, music and fashion, which had an effect on my style. Later, I was mostly inspired by American culture and fashion," says Shinsuke Takizawa, founder and creative director of NEIGHBORHOOD. "By getting such influences from US and UK culture, adding to the fact that I'm Japanese, the clothing I design is based on a mixture of those three countries." Japanese brands don't just lift and plagiarise American and UK culture staples; rather, they enhance them with their own unique sense of style. And they stick by their guns – consistency is important in Tokyo: "The aesthetic and style of NEIGHBORHOOD has not changed dramatically since the brand started in 1994. NEIGHBORHOOD exists under the notion that the clothes should support the lifestyle of the wearer and they should be timeless – they can be worn anytime without being influenced by trends. This is the kind of style I'm aiming at and trying to achieve," Takizawa says from his Tokyo HQ.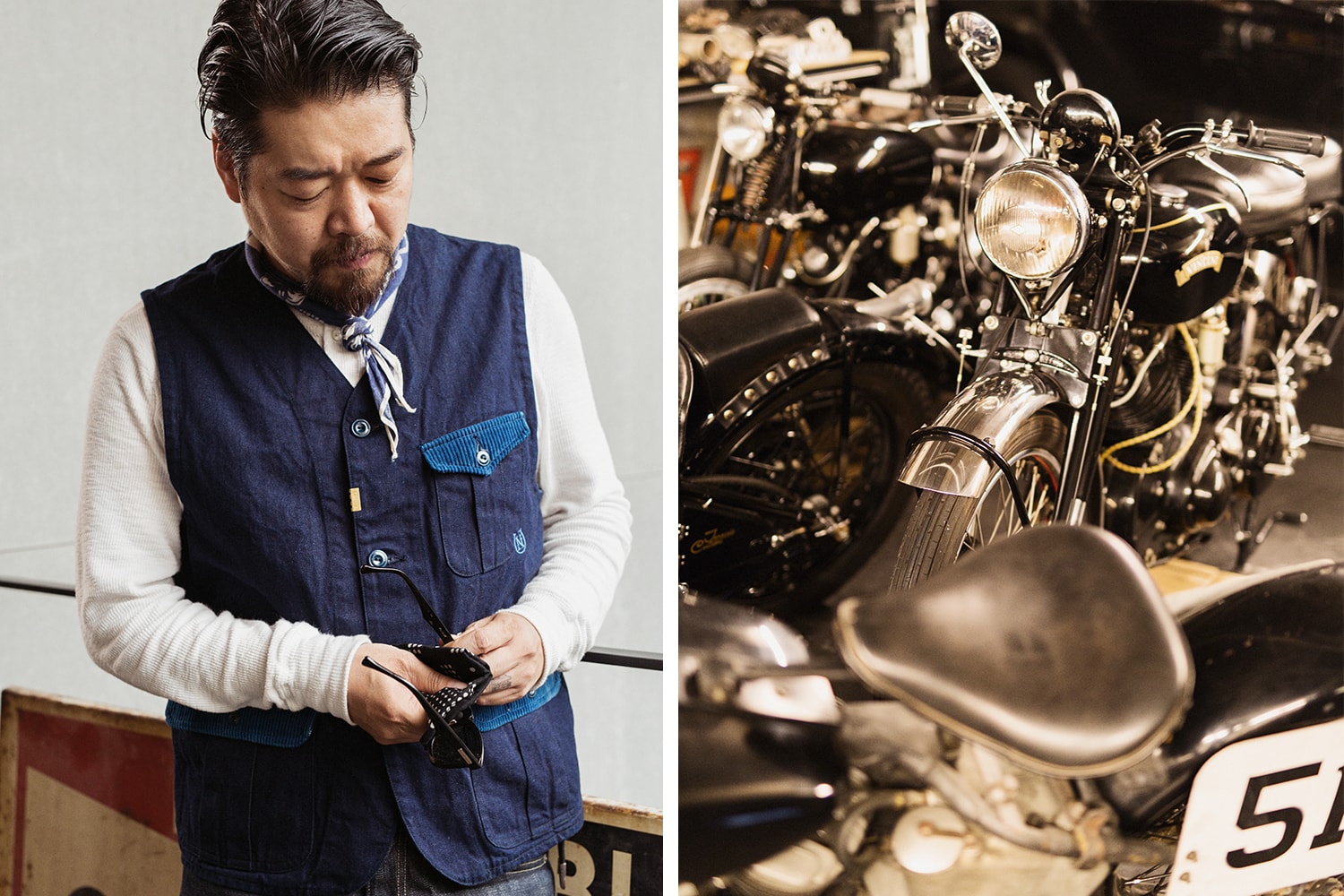 Gap launched in Japan in 1995. At the time, the Japanese fascination with US culture had been booming for half a century. "Historically, after the war, the first lifestyle culture that the Japanese were exposed to and experienced was the US culture. Soon it was ingrained into our lifestyles, built into Japanese fashion, style and entertainment. Past generations of Japanese were longing after American cars, denim, boots and food." The influx of American GI uniforms began in the aftermath of the war and, as in all countries where soldiers returned to civilian life, infiltrated society in new guises and with very different purposes. "The fashion scene of Tokyo in 1990s was dominated by both European designer brands and American casual labels. I was riding a vintage motorcycle and I was wearing vintage Levi's denim jeans and jacket; workwear with work boots was part of a typical outfit for me back then. I was massively into American outlaw motorcycle culture," Takizawa remembers.
In many ways that source of inspiration has remained; coherence is key, as Takizawa himself pointed out. Old-school motorcycle gang mentality – both the clothes and the attitude – continues to colour the NEIGHBORHOOD collections, as there are few current subcultures that Takizawa keeps an eye on: "There's been no new global movement since the 1980s, so there's nothing new I can be influenced by. My main inspiration, therefore, comes from American and British music, fashion, industrial design, movie and various cultures between the 1930s and 80s," he explains. As always, the key is to keep on learning. "It's important to have a sense of constant curiosity, to keep pursuing and never ignoring that impulse for exploration!"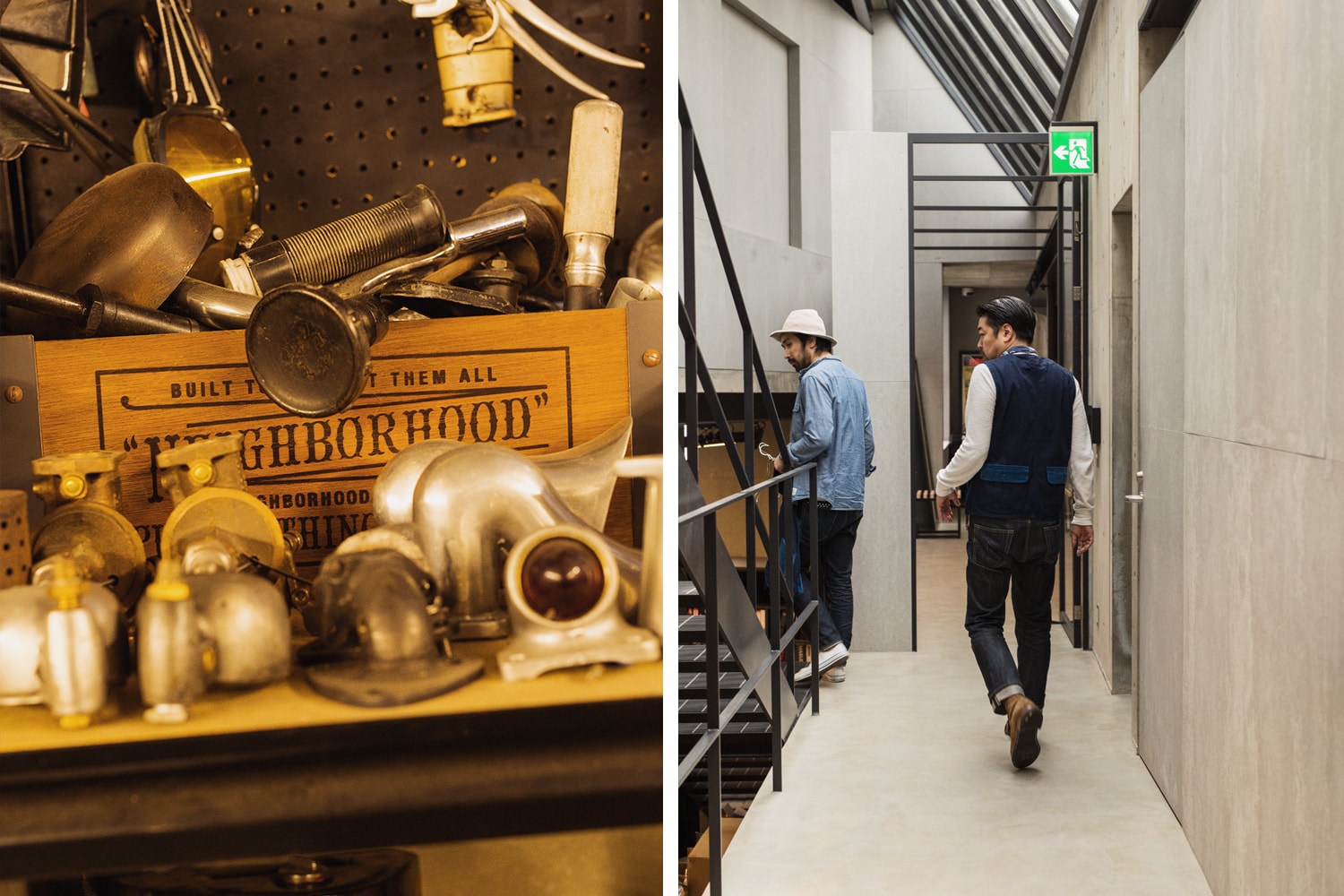 A lot has changed in Tokyo since Takizawa set up NEIGHBORHOOD in 1994: politically, socially but also geographically. "At that time, in Harajuku, there were no major brand stores on Omotesandō Avenue, just old apartments, houses and small independent stores. Some stores were hidden and the area was quiet and calm, very kind to creative young people, and the rent was also cheap." This was a period of change; a few years earlier, NIGO and Jun Takahashi, respectively of A Bathing Ape and UNDERCOVER fame, had set up the iconic Harajuku store NOWHERE. All of a sudden there was a group of people reacting against the norm of traditional Japanese society. Everything foreign and alien was exciting. "I still remember very vividly the mid 1980s; Gap had not entered Japan yet and no-one knew about the brand, really. I bought my first Gap piece – a pair of blue checked shorts – and I didn't even know how to read or pronounce the name 'Gap' at that time!"
Takizawa picked up wardrobe basics such as knits, shirts, and sweatshirts in his local Gap store. "I think of Gap as American basics and casualwear, which has now evolved into a style, reinterpreting the trends of that time." But, for Takizawa, Gap isn't about a type of garment but a specific fabric: "Instead of clothing, I associate Gap with check fabrics." Takizawa's point of view on staples is clear, most of his creative output is based on a very simple formula: "As history tells us, denim trousers and T-shirts are something immortal and everlasting. Even humankind will degenerate because of computers one day, but these pieces will survive!" And this is mirrored in how he and his contemporaries initially looked at Gap. "At the beginning, I thought it was just about new and trendy clothes, but after seeing how it established itself in the US, my impression changed and I saw it as the new American standard way of dressing."
So, to sum it up, what would Takizawa like to Gap do more of, or explore as an entirely new area? "I would love to see items, or a whole collection, just focusing on Made in the USA, ignoring fashion trends." If such a line existed, there's no doubt Gap's Tokyo branches would be constantly sold out.