MB&F Delights With Its 'Sherman' Robot Clock
Unfortunately he can't do much else other than tell the time.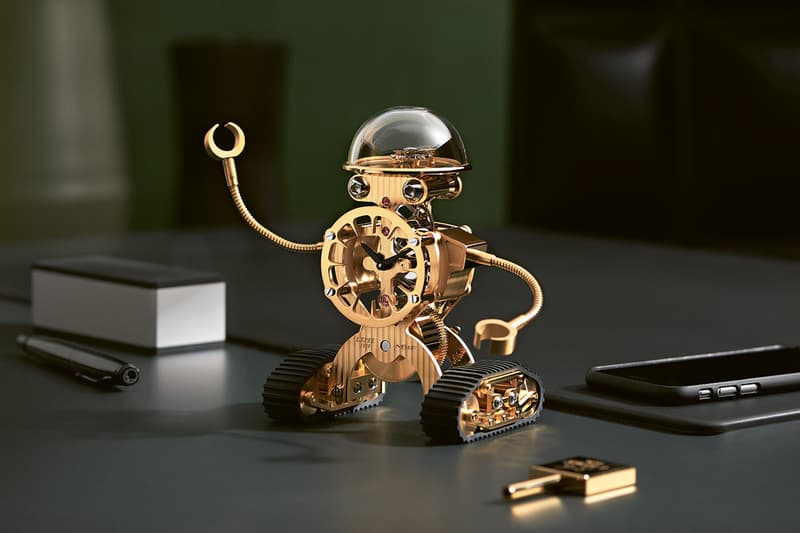 Unveiled in Geneva at SIHH 2016, MB&F, who have a reputation for creating unconventional watch and clock designs, have followed up to its 'Melchior' robot clock with the decidedly cuter 'Sherman.' Inspired by the tin robot toys of mid-century Japan, 'Sherman' is outfitted with a simple clock in the chest area, while a glass dome in the robot's head reveals a balance wheel and regulation system. Featuring an eight-day power reserve, 'Sherman' is made of 148 parts in brass that can be coated in either gold or silver-colored palladium — each limited to 200 units — alongside a diamond-encrusted version limited to 50 units. Produced by L'Epée, 'Sherman' will be released in the coming weeks for the price of 13,800 Swiss francs (approximately $13,616 USD), while the diamond version commands the higher price of 33,000 Swiss francs (approximately $32,554 USD).