Nendo x KENZO Totem Fragrance Bottles
Nendo design studio brings its aesthetic to the KENZO fragrance line.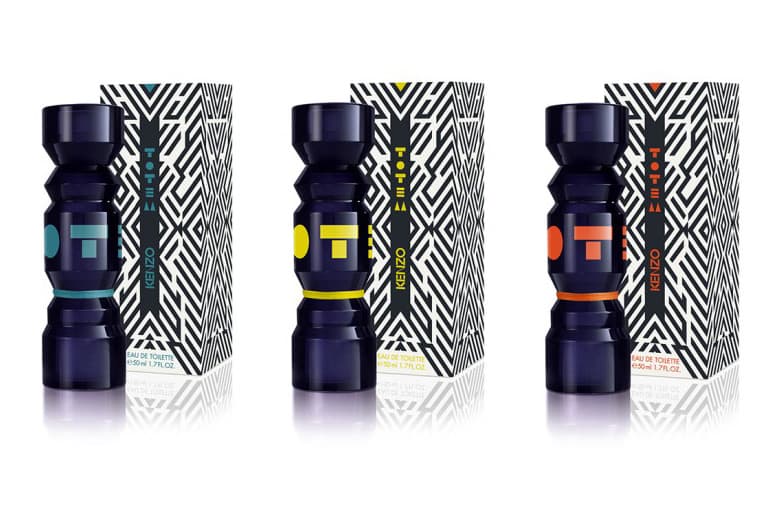 Eccentric Parisian label KENZO has released a fresh bottle and logo for its unisex fragrances called Totem. Designed by storied Japanese studio Nendo, the bottle features a dramatic dark purple glass, contrasted against bright lettering embodying the three variations from the collection: woody citrus yellow, woody floral orange, and woody fruity blue. KENZO utilize's the totem pole as a simple, yet assertive, symbol that brings people together, evidenced in their advertising campaign accentuating models from around the world. The "simple yet powerful" theme was also applied by Nendo when designing the minimal logo, as well as the bottle itself, which seamlessly unifies with the cap. For a further look at the campaign and fragrances, visit KENZO's website.