The August Smart Lock Is Now Compatible With the Apple Watch
Lock and unlock a door right from your wrist.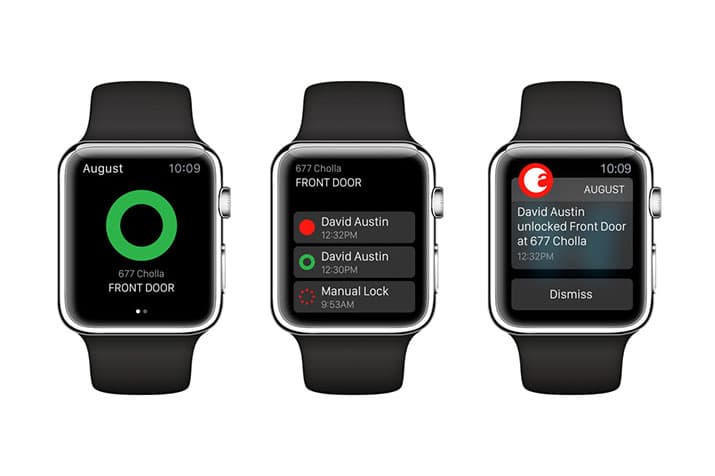 When Swiss designer and entrepreneur Yves Béhar introduced the August Smart Lock, an app-controlled lock system, in the summer of 2013, the innovative piece of home technology was mostly met by awe, though some people were quick to point out potential flaws that a virtual key and lock could face. So far it has proved to be the most complete smart lock on the market and the latest update to the company's iOS app allows users to control the system from their wrist. Apple Watch owners can now swipe and tap to lock and unlock a door, see a log of who has entered and exited the door at what time, and receive real-time notifications of when a door has been unlocked. As of now there's no word on whether August will be releasing an update for the Android Wear devices. Stay tuned for more information.