Pen & Paper: Cryptik
The graffiti and street artist shares his latest drawings from the pages of his sketchbook.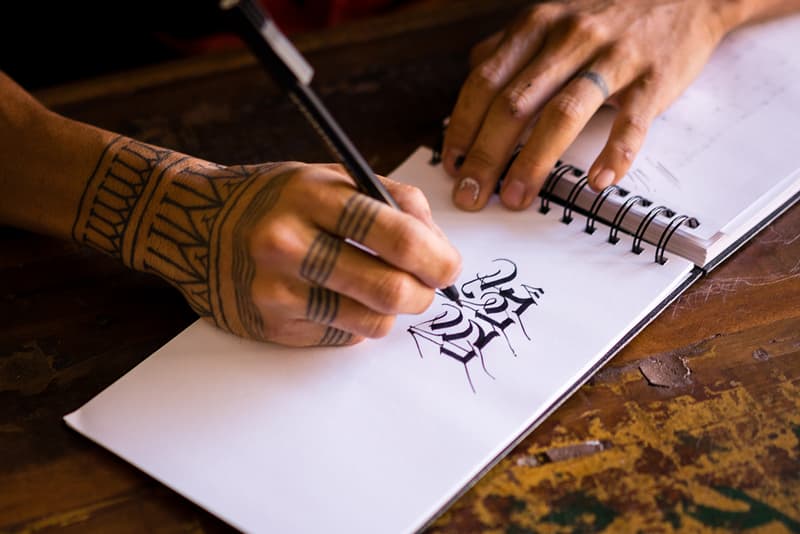 1 of 14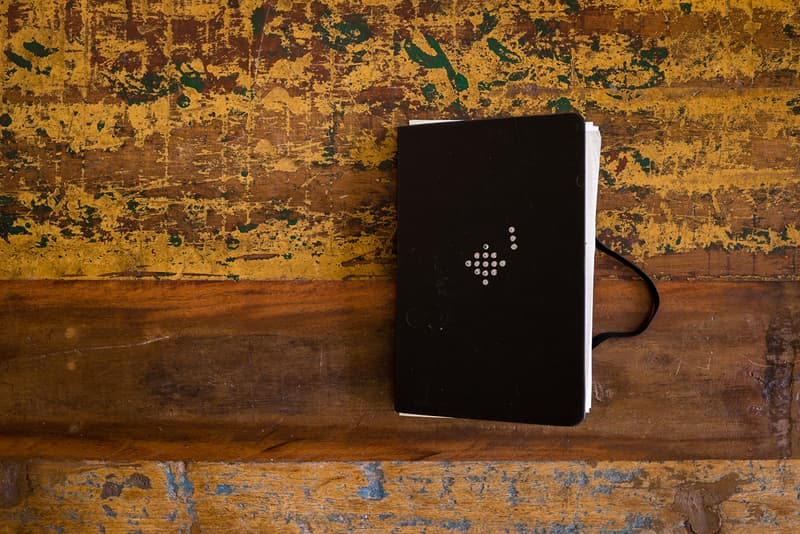 2 of 14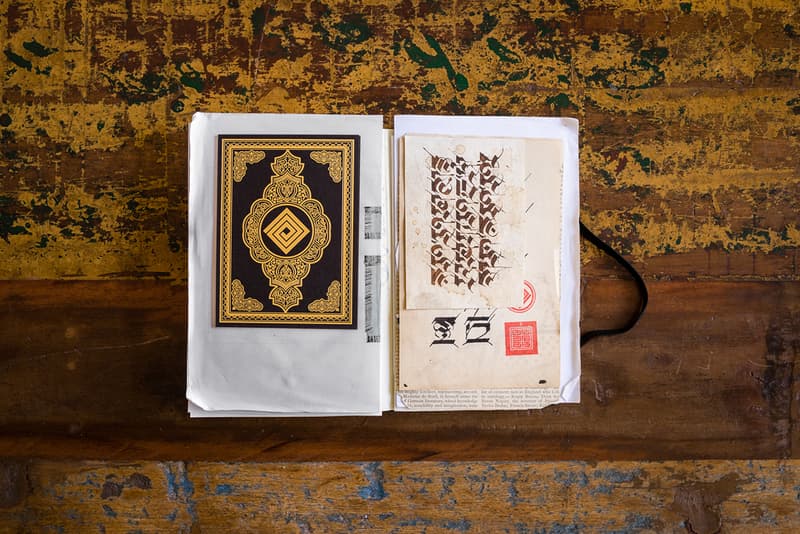 3 of 14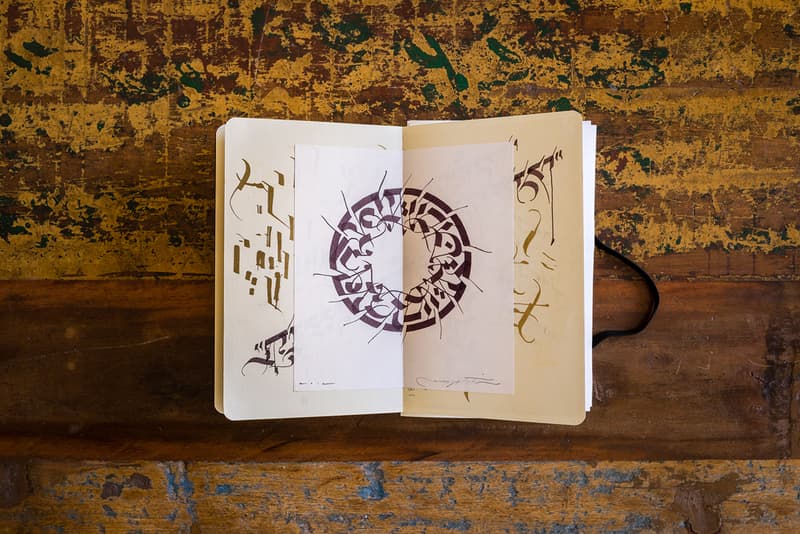 4 of 14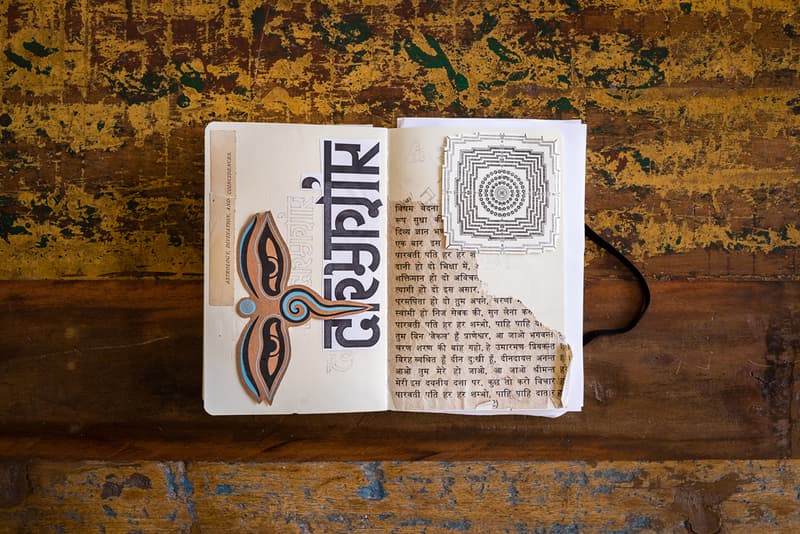 5 of 14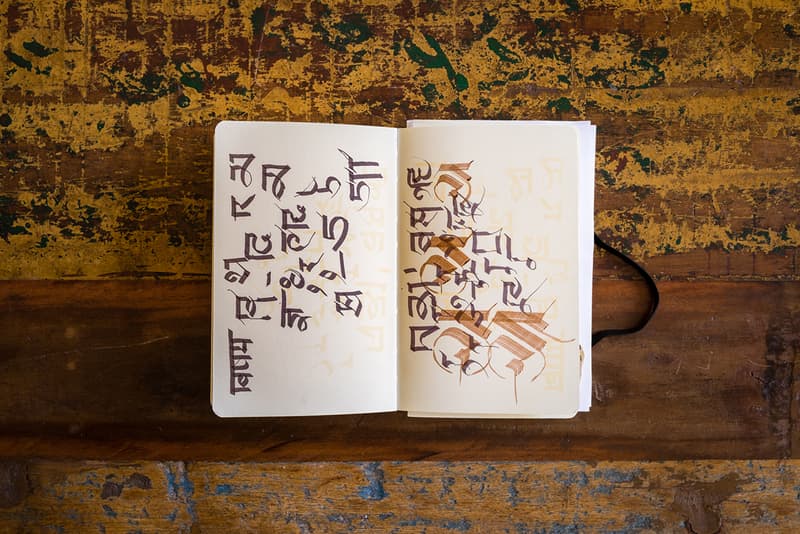 6 of 14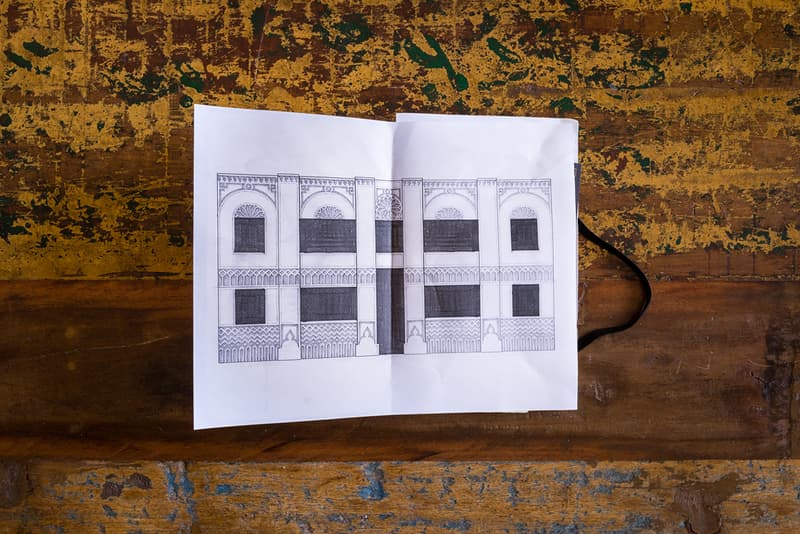 7 of 14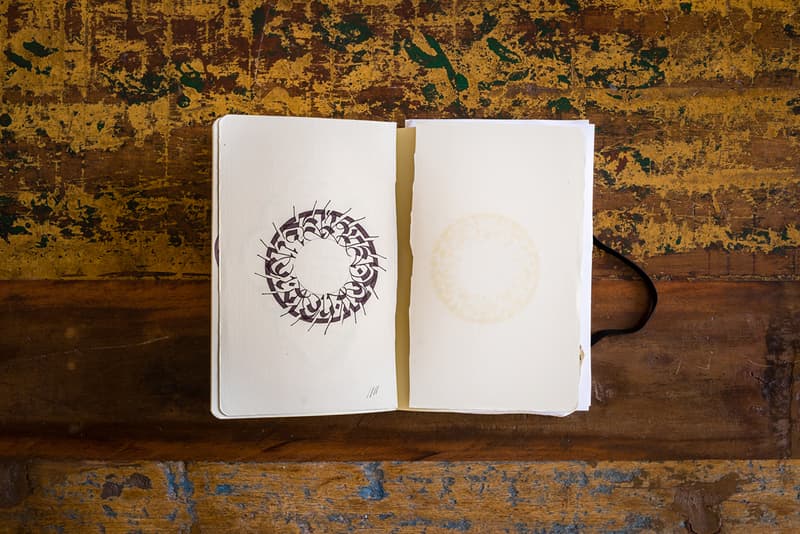 8 of 14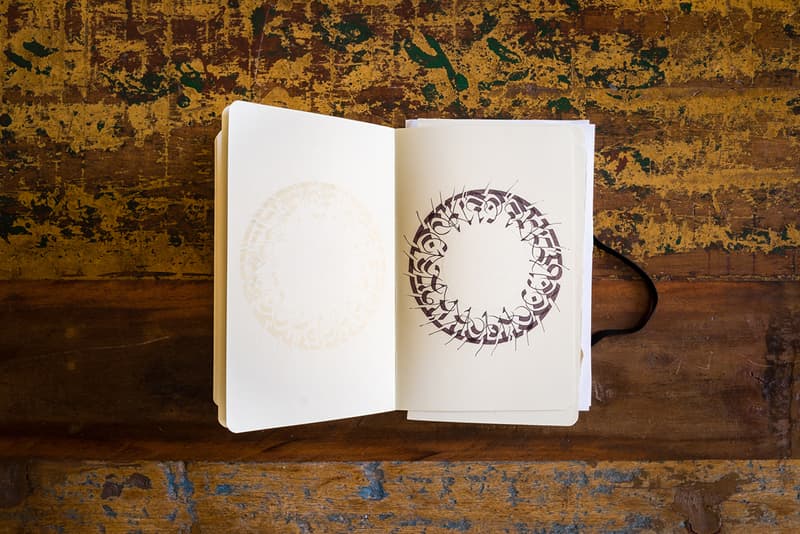 9 of 14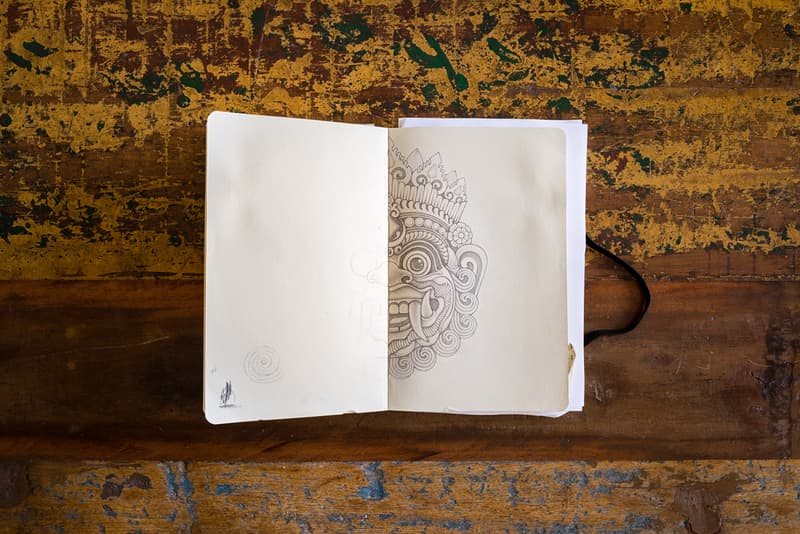 10 of 14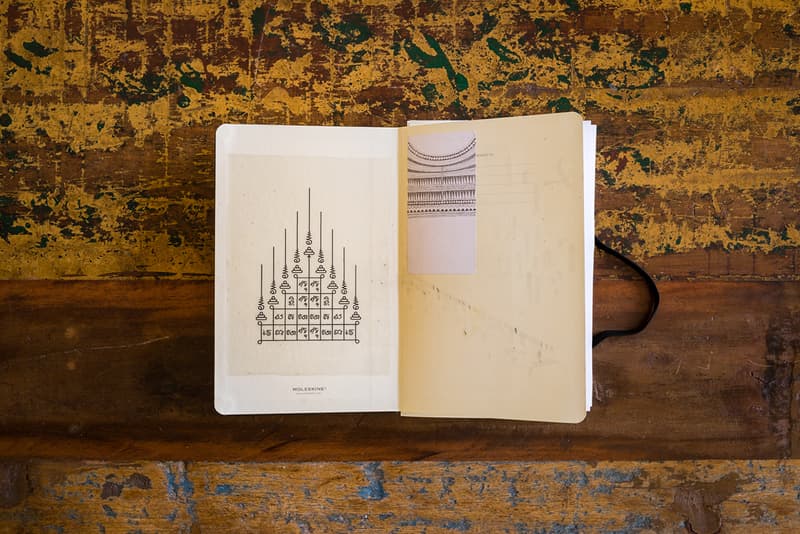 11 of 14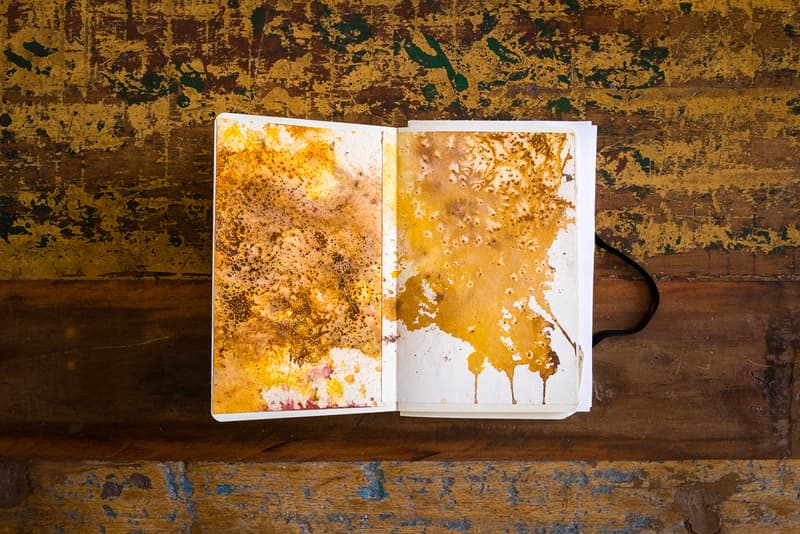 12 of 14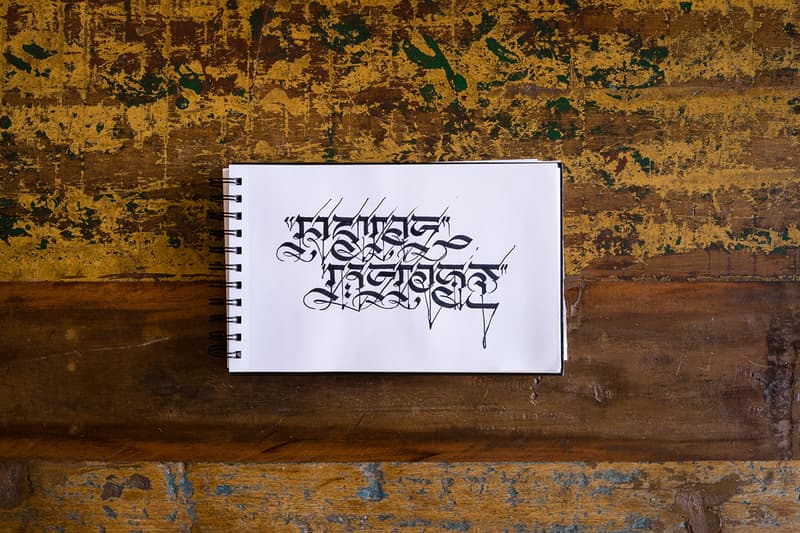 13 of 14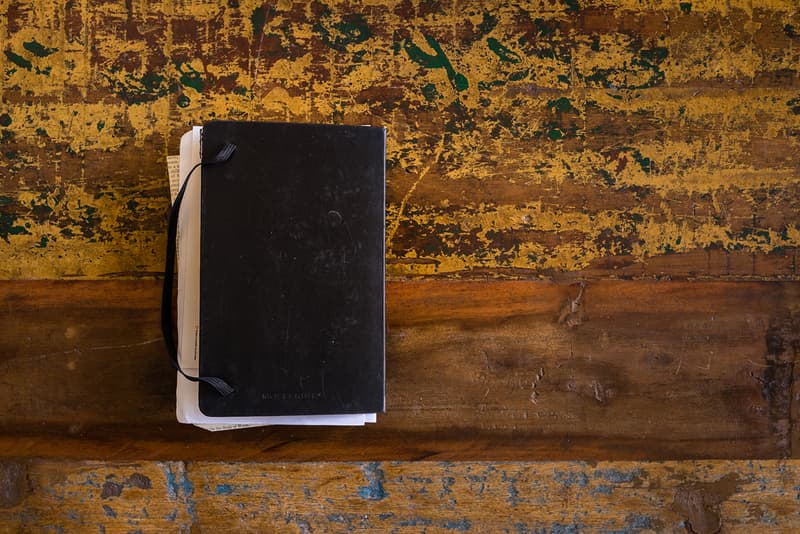 14 of 14
You may recognize Cryptik's work from his hypnotizing murals strewn across Los Angeles and San Francisco; the artist is most known for his intricately ornate artwork that tend to hold bold designs and spiritual themes with heavy influences from religion, architecture and language. He also spearheads The CRYPTIK movement, a public art campaign dedicated "to helping humanity evolve towards greater awareness and understanding through the use of compelling, iconic imagery that demands both scrutiny and reverie." For our latest Pen & Paper, we caught up with Cryptik who gives us a glimpse of what the inner workings of his mind have translated onto the latest entries of his sketchbook.
Cryptik's sketchbook is chock full of original designs penned in different mediums, including pencil, ink and paint, which are executed in rich, earthy tones, such as black, mahogany brown, burnt sienna and gold. While the artist and the movement that follows have no affiliation to any religious or political agendas, Cryptik's use of Buddhist and Hindu-esque iconography is evident in his sketches. His meticulous attention to detail brings life to his designs as perfectly symmetrical mandalas and tribal masks are placed alongside his own renditions of ancient script reminiscent of Sanskrit, Hebrew and Arabic, that snake their way through the pages. The last page represents Cryptik's translation of the HYPEBEAST logo in his own artistic scripture. You can explore more of Cryptik's magnificent murals on Instagram, and read more about the movement here.