Future - Dirty Sprite 2 (Review)
2013 was, from an outsider's perspective, a great year for Nayvadius Wilburn. The Atlanta native,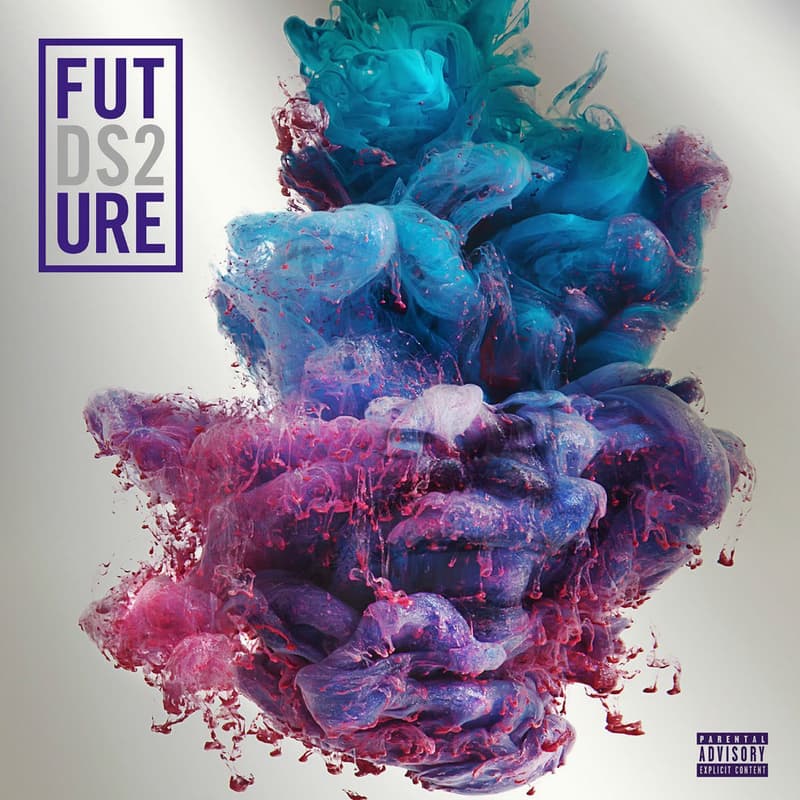 2013 was, from an outsider's perspective, a great year for Nayvadius Wilburn. The Atlanta native, also known as Future had used music to make it off the streets and had become so successful he had left Atlanta all together. In 2013 Future was living in Los Angeles, engaged to pop star Ciara, collaborating with Rihanna, and had announced that his sophomore album would feature the likes of Kanye West, Rihanna, Ciara, Drake, Kelly Rowland, Jeremih, Diplo, André 3000, and more. In the same year, hee was as poised as ever to make a successful pop crossover but he caught a glimpse of the pop star life and was unfulfilled. "Getting engaged, spending hella money…none of that amounted to me being happy," he admits in a recent documentary about his return to street raps, aptly titled Like I Never Left. By the middle of 2014, things sour between him and Ciara. She calls off their engagement and he moves back to Atlanta. He links up with a new crop of producers following in the footsteps of Mike Will, Sonny Digital, and Zaytoven, the producers of his 2011 breakout mixtape Dirty Sprite. And in the span of eight months, puts out three mixtapes and an album (some 55 tracks and change, all but a few absent of guest verses). All of these changes can be summed up in the first line of the first verse of Dirty Sprite 2, the album at the end of this return-to-form sprint: "Bitch, I'ma choose the dirty over you / You know I ain't scared to lose you." Spoiler alert: there's no love and affection (at least for women) on Dirty Sprite 2. Future has successfully pulled the second 180 of his career. With a heavy dose of codeine, he's returned back to the gritty, loveless, hedonistic, street raps that he launched his career with.
The truly incredible thing about Future's recent bold career moves is that they all worked. Honest, the beforementioned 2014 album that represents the height of LA Future, sold 55,000 copies its first week. Dirty Sprite 2 is on pace to double that.
Future successfully transitioned back to street raps with his past three mixtapes: Monster, a collaborative tape with Metro Boomin, Beast Mode with Zaytoven, and 56 Nights, which is almost all Southside-produced and is overtly hosted by and thematically involved with DJ Esco. Dirty Sprite 2 falls right in line with these releases, with a combination of the previously mentioned producers that heavily favors Metro. A cynic would say that Dirty Sprite 2 is a money grab: it's sonically, lyrically, and thematically indistinguishable from the previous three free mixtapes and its status as an album is solely to fulfill label demands (as was theorized with Drake's If You're Reading This It's Too Late). But that argument glosses over the fact that Monster, Beast Mode, and 56 Nights are album-quality releases, and that asking fans to pay for one installment in what is essentially a four-part series, and then scheduling four free concerts to promote this installment, is a generous offer on Future's part.
And so it goes without saying at this point that Dirty Sprite 2 is 18 more tracks of the same Future we've had for a while now. It's absent of features save for a Drake verse that charmingly adopts the theme/cadence of the song's other verses in what is now typical Drake guest verse fashion (his verses on "Versace," "Tuesday," "My Way," and more all use this trick). Lyrically, Dirty Sprite 2 is Future at his most off-the-wall. He's more indulgent in his vices, primarily drugs and women; though his preference is clearly for the former, often at the expense of the latter. He's also intensely focused on demonstrating he's back to his old ways. "Tried to make me a pop star and they made a monster," he raps on the bristling "I Serve The Base."
The one standout is "Kno The Meaning," a toned-down confessional in which Future explains the transition back to his sonic origins. It's also a heartfelt tribute to his longtime friend and collaborator, DJ Esco. By now we've all heard Esco's side of the 56 nights story, but "Kno The Meaning" provides an honest, emotional portrayal of the Future side. "I endured so much pain, ain't got Esco with me / Ain't got nobody smoke one or pour with me," he laments. These spots of honesty and humanity that shine through despite (or maybe because of) Future's inebriation are the highlights of the album. Often times they provide some comic relief and lightheartedness to otherwise twistedly hedonistic songs. The way Future bounces through the chorus of "Thought It Was A Drought" evokes a schoolyard nursery rhyme and I won't spoil the comically blunt line on "Stick Talk," but it's hilarious.
The production is more of the same from Metro and company: ethereal, high-timbre bells and synths combined with distorted, growling 808 kicks. Pianos, flutes, and strings flutter in and out but Dirty Sprite 2 primarily makes use of the same drums and sounds that have backed Atlanta's hottest tracks of the past three years.
This time last year, Future was still engaged to Ciara. But four album-length projects, a change of scenery, and a lot of codeine changes a person. He's a long way away from the bitter "Overrated," and certainly happier than he was in Los Angeles. When asked what story he wanted to tell with Dirty Sprite 2, Future told Elliot Wilson it would be an album about "how to feel in front of the world." This is true in the sense that it's an album about how to feel like how Future feels in front of the world. No surprise, it feels pretty great most of the time. "I want the average person to feel like they want to fuck up some commas," he told Wilson, "even if you don't have commas this song will make you feel like you fucked up some commas." The "x-factor" that Future has that renders his copycats automatically inferior is the power to make you feel like Future. The luxury of "Rich $ex," the materialism of "Blow a Bag," the sexuality of "Groupies," are all things Future wants you to feel like you know. The combination of Future's humanity and the powerful, room-filling, importance of the production that makes Dirty Sprite 2 is there not to advance any sort of grand idea or paradigm-shifting change in hip-hop sound (Future has always been about transmitting a vibe rather than a message); it's there so that for a few minutes anyone can feel like Future Hendrix.