Floating Record Vertical Turntable
Chicago-based Gramovox has designed an innovative way for music fans to listen to vinyl.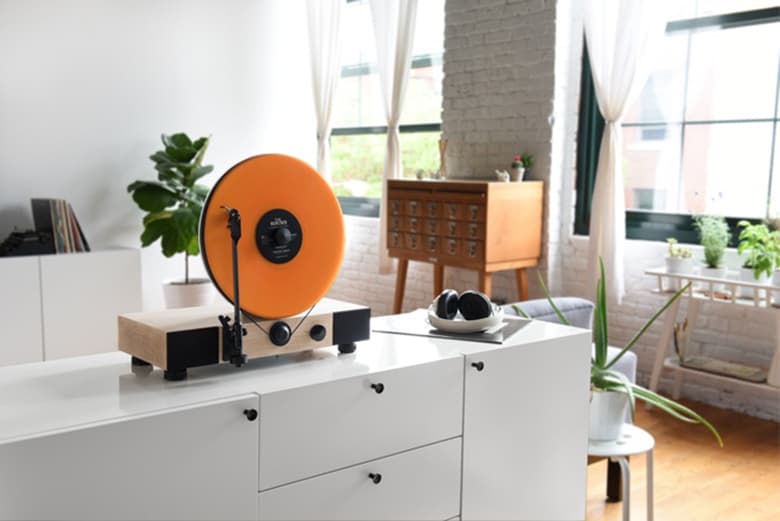 No other media has ever managed to pull off a comeback quite like vinyl. Virtually dead for decades, vinyl has come roaring back as more and more people are gravitating towards the completely unique listening experience vinyl provides. Playing a record is a mash-up of audio, visual and tactile sensations that's unlike anything else out there. And now, there's also a record player that's unlike anything else out there. Say hello to the Floating Record, an innovative new turntable that plays your records vertically, so you can proudly showcase your music while you're listening to it. Gramovox, the company behind the design, wanted to "reimagine vintage audio design with modern technology." To that end, they built the Floating Record with a wood base, Audio Technica AT95E standard mount cartridge, and mechanical belt drive that plays back at 33.5RPM and 45RPM, while also including elements like integrated speakers and a carbon fiber tone arm. And for the more discerning audiophiles, the Floating Record's speakers can be bypassed, allowing it to be used with more high-end hi-fi systems. While streaming services and their 30 million song catalogs continue to transform the music industry, the Floating Record is proof that music can change while still staying true to its past. Check out all the details of the Floating Record on its Kickstarter page.