Retrospect: A Look Back at the Evolution of Popular Websites
Who doesn't enjoy nostalgia? Vivid walks down memory lane recalling where you were, what you were
Who doesn't enjoy nostalgia? Vivid walks down memory lane recalling where you were, what you were doing, how you felt at the exact moment in time a pivotal moment occurred? Be honest, you love nostalgia. Retro films, fashion, art, music – need I say more? Don't get us wrong, nostalgia also has its downsides. There's plenty of years we would like to rescind, trends we dare not even mutter we were a part of.
Here's to putting everything out in the open. As a memento to our nostalgic readers and day one followers of the site, we've chronicled the layout transformations for some of the Internet's most recognized websites. Think of this as a revisit to street culture's long-lost yearbook from the early days of the internet. Going as far back as almost 20 years, we've managed to curate a series of images of each website's significant modifications since its origin to present-day. Travel below to find out just how different your favorite website(s) looked over five, 10, and maybe even 15-plus years ago.
---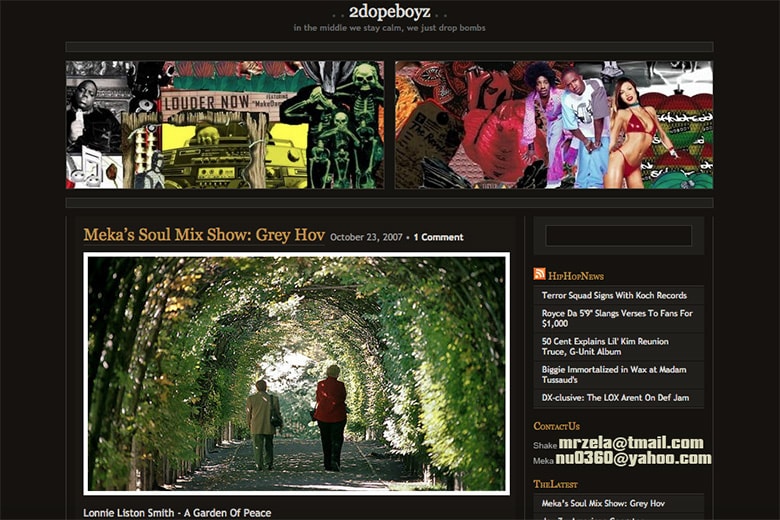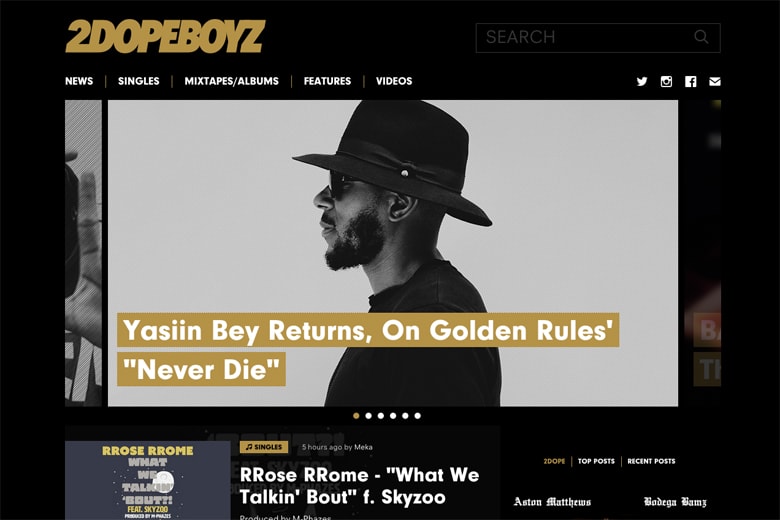 In October of 2007, former HipHopDX contributor Meka Udoh and former employee Joel "Shake" Zela banded together to don what would later become one of the Internet's leading websites for independent musicians. Serving as an instrumental platform for burgeoning artist since its inception, 2dopeboyz.com caters to the voice of the aspiring creative looking to get their shot at going viral. While 2DBZ can be credited for being one of the first to get behind a lot of artist currently making waves in the realms of the music industry today, such as Wiz Khalifa, Big Sean, Kendrick Lamar and more, it has also had its fair share of backlash that comes with the territory of being highly regarded for breaking underground artists. Not every artist gets their shot, and at times great artists even get looked over due to an influx of talents looking for their chance at stardom. Most noteworthy being 24-year-old musician, producer, filmmaker, businessman and all-around creative force, Tyler, The Creator. While Tyler's feelings may be different, both Meka and Shake have went on record stating, "I never received (or for that matter even heard of) his or his camp's music until after the now-infamous rant deriding us." – Meka Udoh
Not letting any prior setbacks thwart its aim of bringing indie artists to the forefront, 2DopeBoyz continues to scour its oversaturated inboxes looking for new artists to break.
Site Updates: 2007, 2010, 2012, 2013, 2014, 2015
---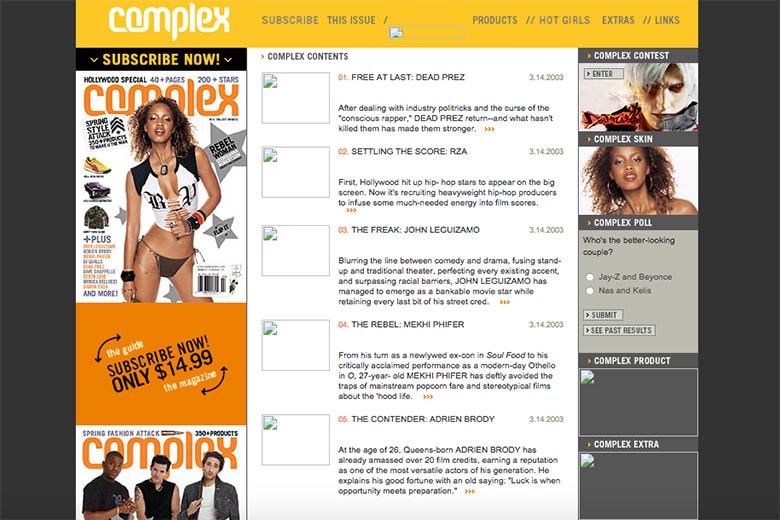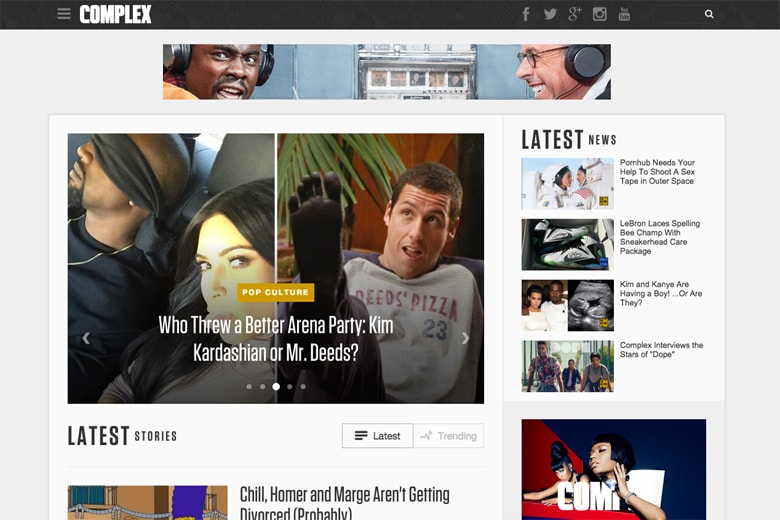 Dedicated to "making culture pop" and adhering to its ever-changing paradigm, New York-based multimedia platform Complex has gradually shifted its primary focus over the years to one which encompasses all subcultures of America. Launched in 2002 as a bimonthly magazine by fashion designer Marc Ecko, Complex covers the latest trends in the worlds of art, music, fashion, technology, sports and cinema.
Site Updates: 2003, 2004, 2005, 2007, 2008, 2010, 2011, 2012, 2013, 2014, 2015
---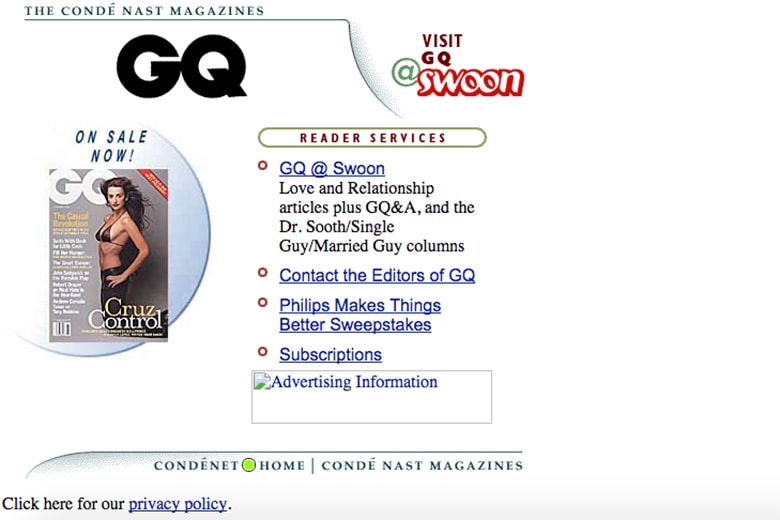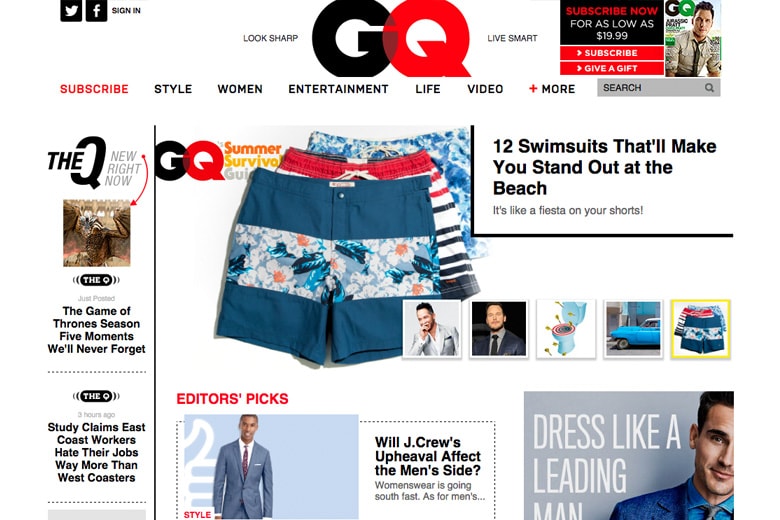 Delivering the latest menswear and style news coverage, cornerstone publication GQ continues to remain a prominent entity in the realm of men's fashion. The definitive magazine was originally brought into existence in 1931 as a trade publication under the moniker Apparel Arts. In 1957, Apparel Arts would be transformed into a quarterly fashion supplement for men's magazine Esquire, only later to resume publication as Gentleman's Quarterly in 1958. The quarterly fashion supplement was eventually sold to Condé Nast Publications in 1983, shortened to GQ and under the guidance of late editor-in-chief Art Cooper, expanded its focus beyond fashion.
Site Updates: 1998, 1999, 2000, 2001, 2002, 2003, 2004, 2005, 2007, 2009, 2012, 2013, 2014, 2015
---
HYPEBEAST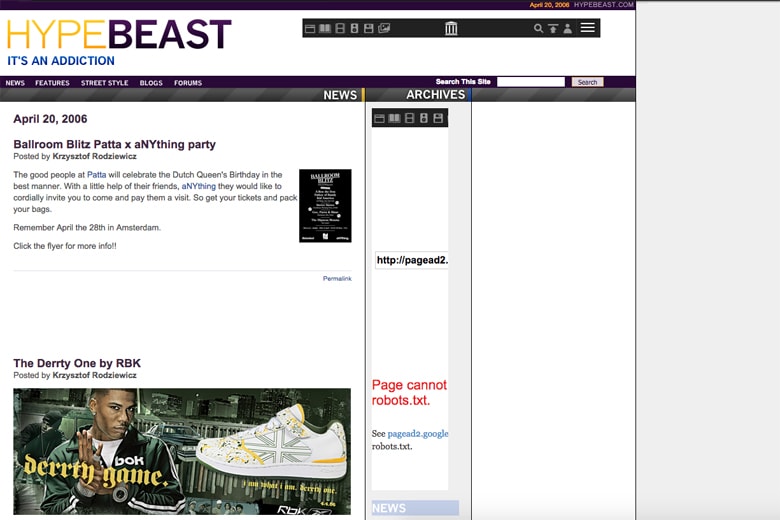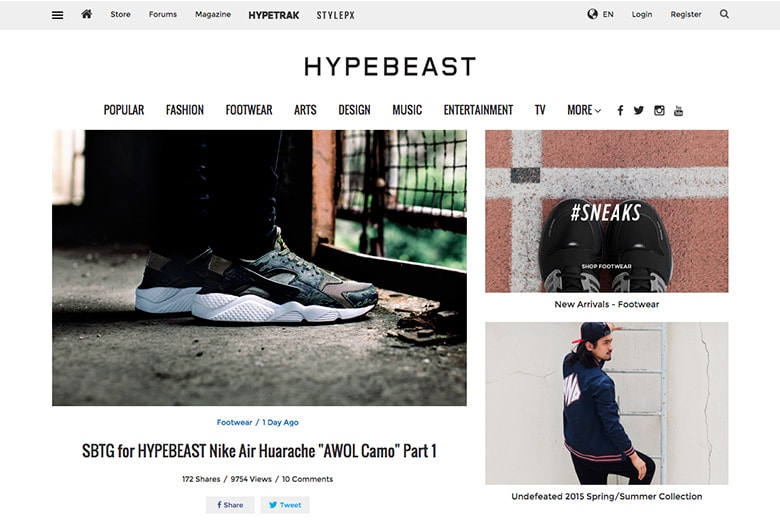 Founded in 2005 by sneaker enthusiast Kevin Ma, former sneaker blog HYPEBEAST has since grown into the ubiquitous online lifestyle magazine found on the open webpages of many streetwear followers today. Delivering the latest coverage on fashion, footwear, art, design, music, entertainment, automotive, food and more from an altruistic standpoint is a nuance which separates HYPEBEAST from digital publications alike. For the brand, its raison d'être is not only being the first ones on the scene, but rather doing so with a marvel of wit and ingenuity. Venture above for a look at the site's growth over the years since its origin.
Site Updates: 2005, 2006, post-July 2006, 2007, 2008, 2009, 2010, 2011, 2012, 2013, 2014, 2015
---
KanyeUniverseCity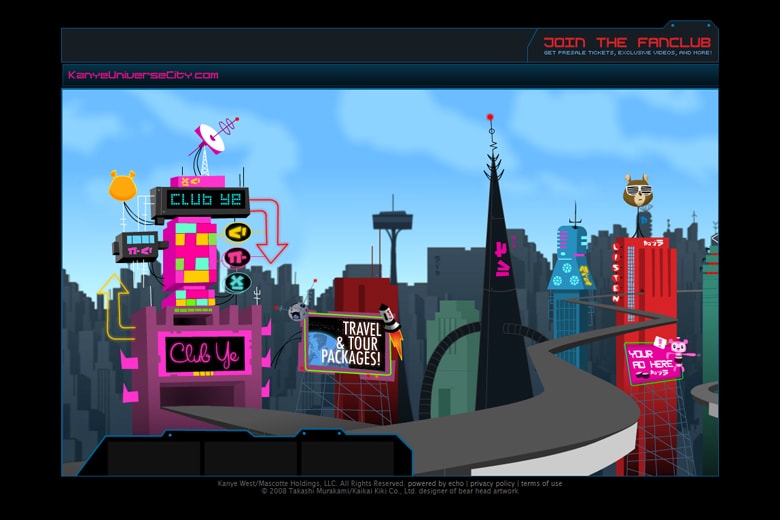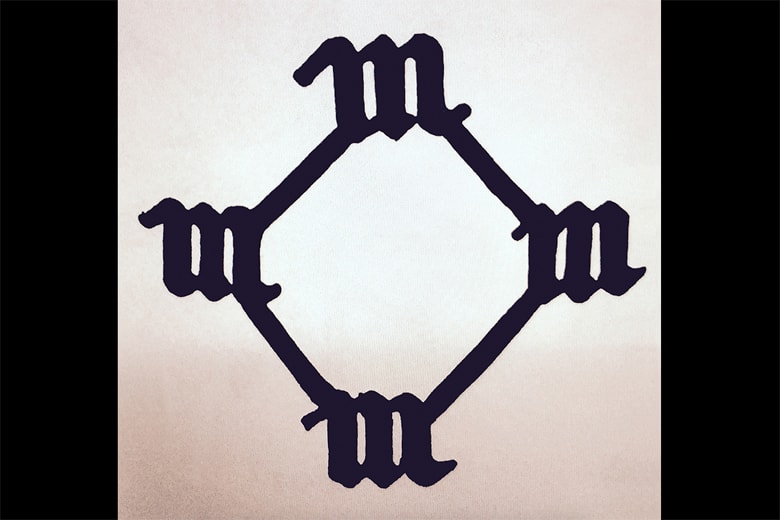 For those unfamiliar with Kanye West's former personal blog KanyeUniverseCity, think an amalgamation of 'Ye's greatest moments on Twitter, mixed in with a daily dose of fashion rants and topped off with an occasional post about an alluring supermodel from Yeezus-knows-where. What may seem like an overnight successful venture to most, was actually mapped out years ago in 2007. The foundation for DONDA, Yeezy Season 1, the Air Yeezy, and recently the Yeezy Boost can all be found here. KanyeUniverseCity offered a glimpse inside the unfiltered mind of an inspired, yet strong-willed Kanye West.
Site Updates: Unaltered from 2007-2010
---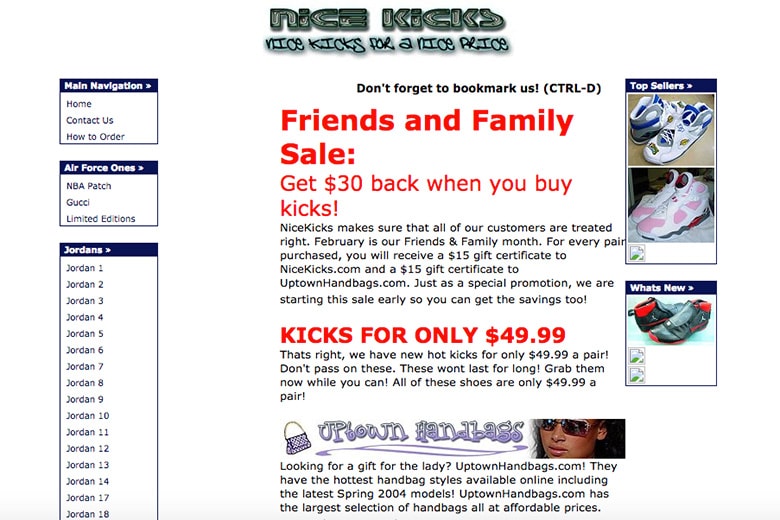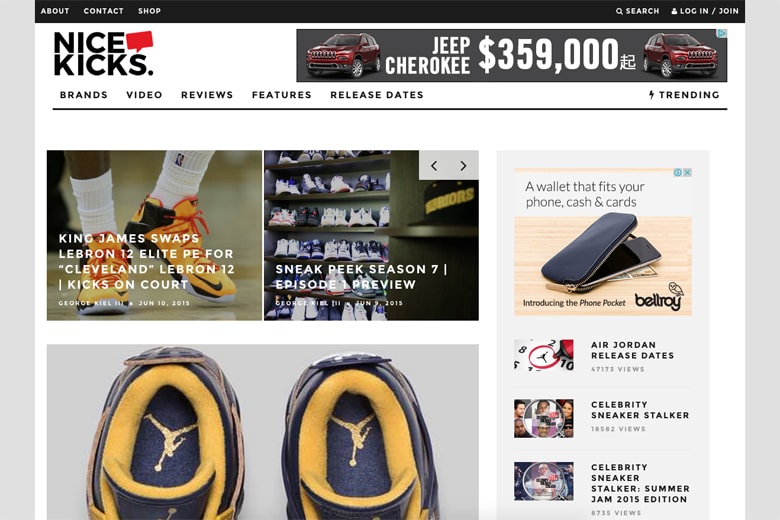 Helmed by founder and publisher Matt Halfhill, Nice Kicks has been providing shoe enthusiasts with authoritative, accurate and credible sneaker news since the dawn of its development in 2006. Brought into existence as a means of counterbalancing the substantial amount of hearsay in regards to pricing, release dates and availability, Nice Kicks has managed to cultivate a loyal following and remain one of the sneaker community's most sought-after websites. Within its first year, the online publication established itself as one of the leading websites of its genre, gaining the attention of highly respected media outlets such as The Washington Post and the Wall Street Journal.
Prior to the online publication's manifestation in 2006, NiceKicks.com was a purveyor of factory-variant sneakers. Whether Halfhill was the former owner of the NiceKicks.com domain pre-2006 remains unclear, the website's logo up until 2007 remained unaltered.
Site Updates: 2006, 2008, 2010, 2013, 2014, 2015
---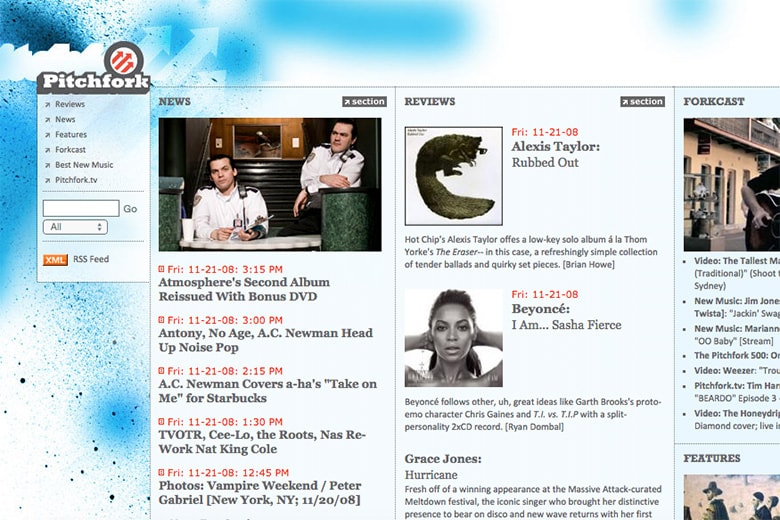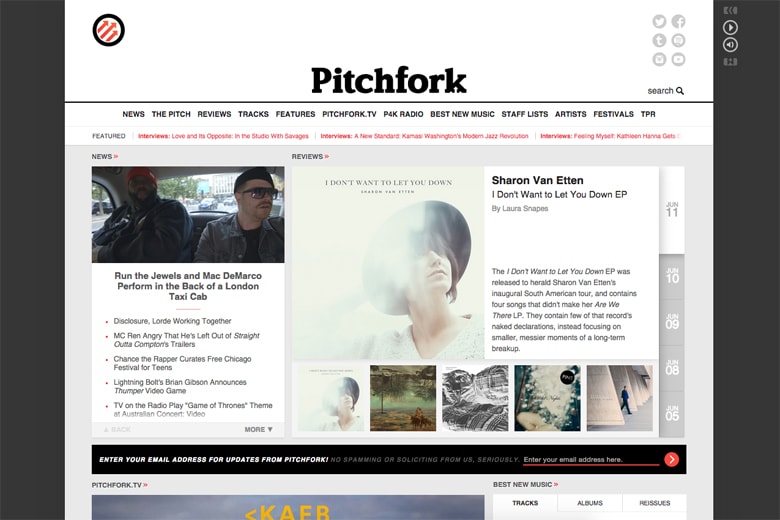 Chicago-based online music publication dedicated to daily reviews, interviews, features and independent artists, Pitchfork, over the years has managed to become one of the web's cornerstones in the realm of real-time music news coverage. Established in 1995 by founder and CEO Ryan Schreiber — at the time a 19-year-old record store clerk with no publishing or writing experience — the website's primary focus has always been to bring into fruition an online hub for independent music followers. Taking a look back on the history of Pitchfork as a website, using internet archive Wayback Machine, puts into perspective the online publication's ability to adapt to the ever-changing world of music.
Site Updates: 2008, 2009, 2010, 2011, and unaltered from 2012-current
---
Originally launched in 1994 as print magazine Voice of Montreal, VICE has since grown to become one of today's leading media outlets for investigative journalism, arts, music and culture. Awarded the Primetime Emmy Award for Outstanding Informational Series or Special in 2014 for its TV documentary series on HBO, coupled with the recent announcement of its partnership with HBO for the production of the television network's first-ever daily newscast, VICE has undoubtedly proven its ability to bring youthful news coverage to the forefront.
Site Updates: 1999, 2001, 2002, 2003, 2004, 2005, 2006, 2007, 2008, 2010, 2012, 2013, 2014, 2015
---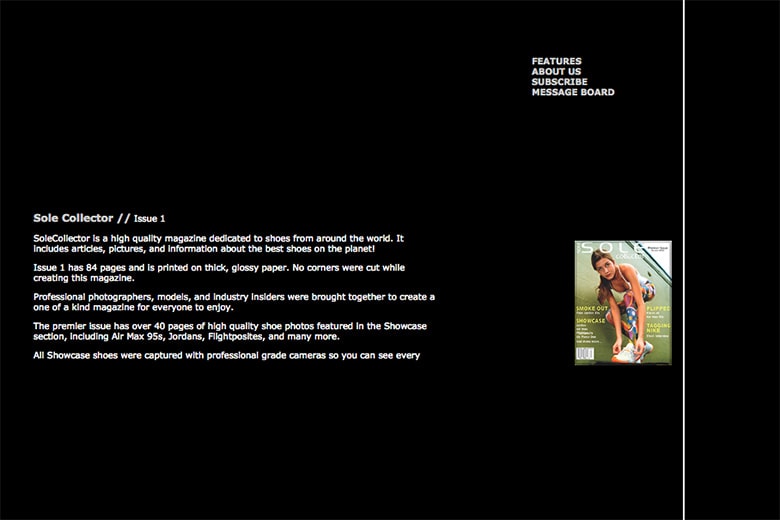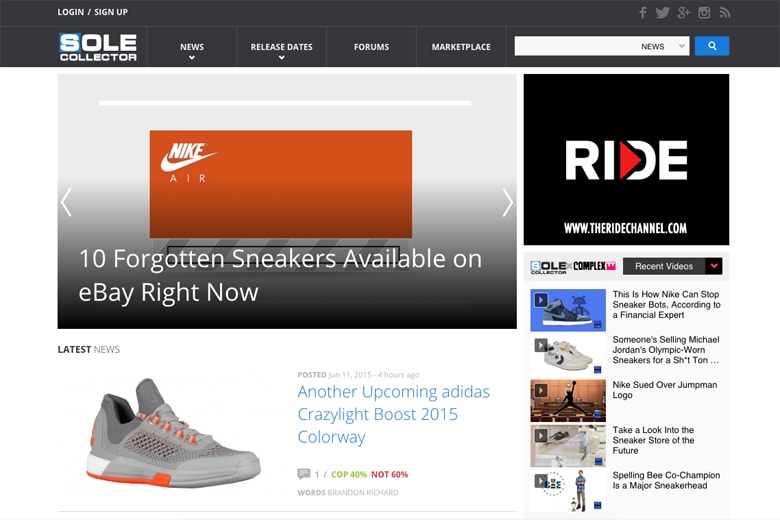 If legendary hip-hop powerhouse Wu-Tang Clan were to reappropriate their critically acclaimed 1993 hit-single "C.R.E.A.M." to match the culture of today's youth, we are certain without a doubt, "cash" would be replaced with "kicks." The influence of the sneaker can be traced back to the essence of urban subculture as early on as the years of Run–D.M.C., who in their attempt to solidify hip-hop as a voice for a disheartened generation, showcased to its peers how three b-boys from Hollis, Queens could make street-style extravagant and the adidas sneaker as luxurious as a 1986 Ferrari 328 GTS.
Launched in 2003 by General Manager Steve Mullholand, Sole Collector first surfaced on the sneaker scene as an online forum with just a few hundred subscribers, and has since grown to become one of the most respected publications reporting daily updates in the sneaker world. In 2013, Sole Collector was acquired by Complex Media in efforts to exponentially expand the sneaker website's reach.
Site Updates: 2003, 2004, 2005, 2008, 2009, 2010, 2012, and unaltered from 2014-current
---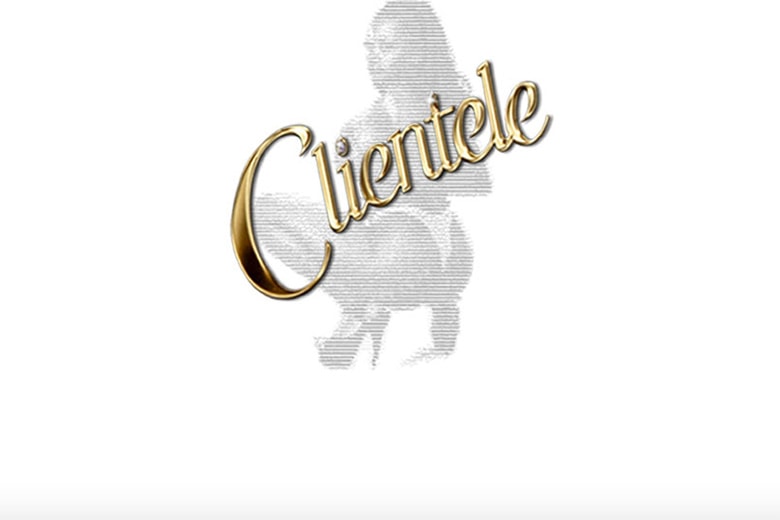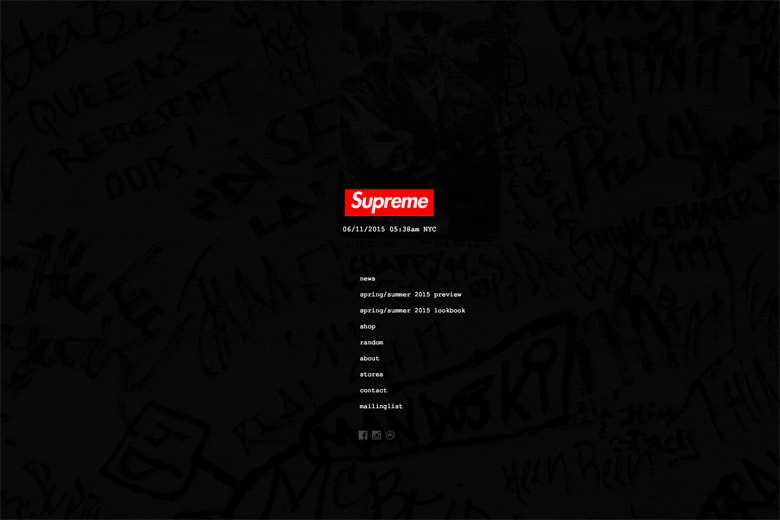 New York's Supreme has managed to become a mainstay within the realm of streetwear, garnering a cult following which extends beyond its national territory. Prior to the brand's official website facelift on September 6, 2006, the streetwear brand's landing page featured a rather Lil' Kim-esque temptress posing in the aforementioned artist's infamous squat stance, accompanied by a boom bap hip-hop instrumental.
The website would later close in preparation for its official relaunch later that year –
– Fall/Winter 2006 landing page
Supreme first opened its online store September 27, 2007. Due to an unexpected high demand for stock, the streetwear brand would close its shop only to reopen on November 19, 2007.
Site Updates: No updates from 2001-2005, and unaltered from 2006-current