2015 - The Year of Kanye West & DONDA
Inside the elusive group of collaborative minds via an exclusive interview, as well as an all-new Kanye West track.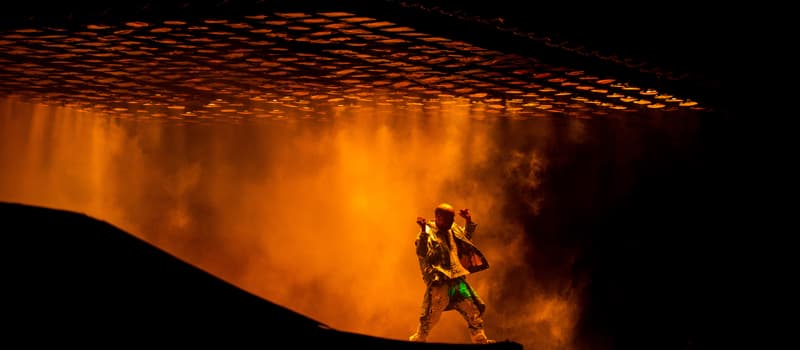 Since its inception in 2012, there is still much to be uncovered about the incredibly secretive creative agency known as DONDA, but what we have seen so far is nothing short of extraordinary. The conglomerate of "amazing thinkers" had one goal in mind — to "pick up where Steve Jobs left off" in that its output of inventiveness is seen all around us, yet with finite details and extremely meticulous design cues that take such a broad group of talent to execute so carefully. With minimalism and an impactfulness equivalent to a punch to the face ironically at the same time, DONDA's impression on all things fashion, media, art, music and pop culture can be felt by diehard fans and newcomers alike. Its passion in expression can be immediately sensed by experiencing one of its numerous musical performances, flipping through a zine or photobook, wearing a pair of highly coveted sneakers or simply by gazing into an album's cover art.
With 2015 behind us, we wanted to take an in-depth look into the imaginative outputs of the creative agency DONDA, founded by none other than Kanye West. With each release and product produced, the agency's pull for attention and impactfulness gains more and more strength, as a stronghold of imagination and creativity looms over its audience consciously and subconsciously. Aided by an exclusive interview with the DONDA team, we took a look back at what is no doubt, the year of Kanye West and DONDA.
Additionally, the DONDA team have given us a first look into Kanye West's latest single "Facts," premiering here — listen below.
---
Fashion
1 of 7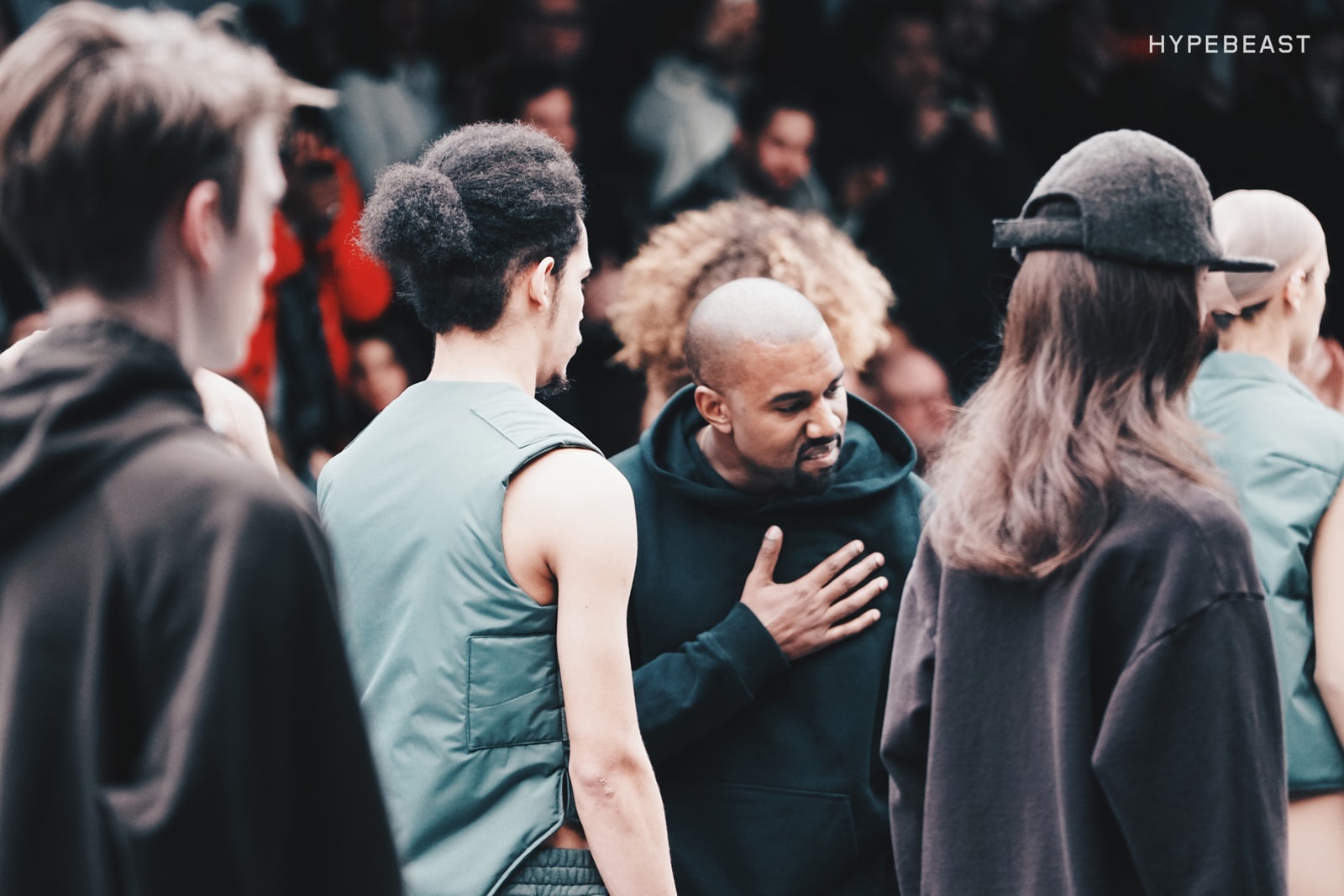 2 of 7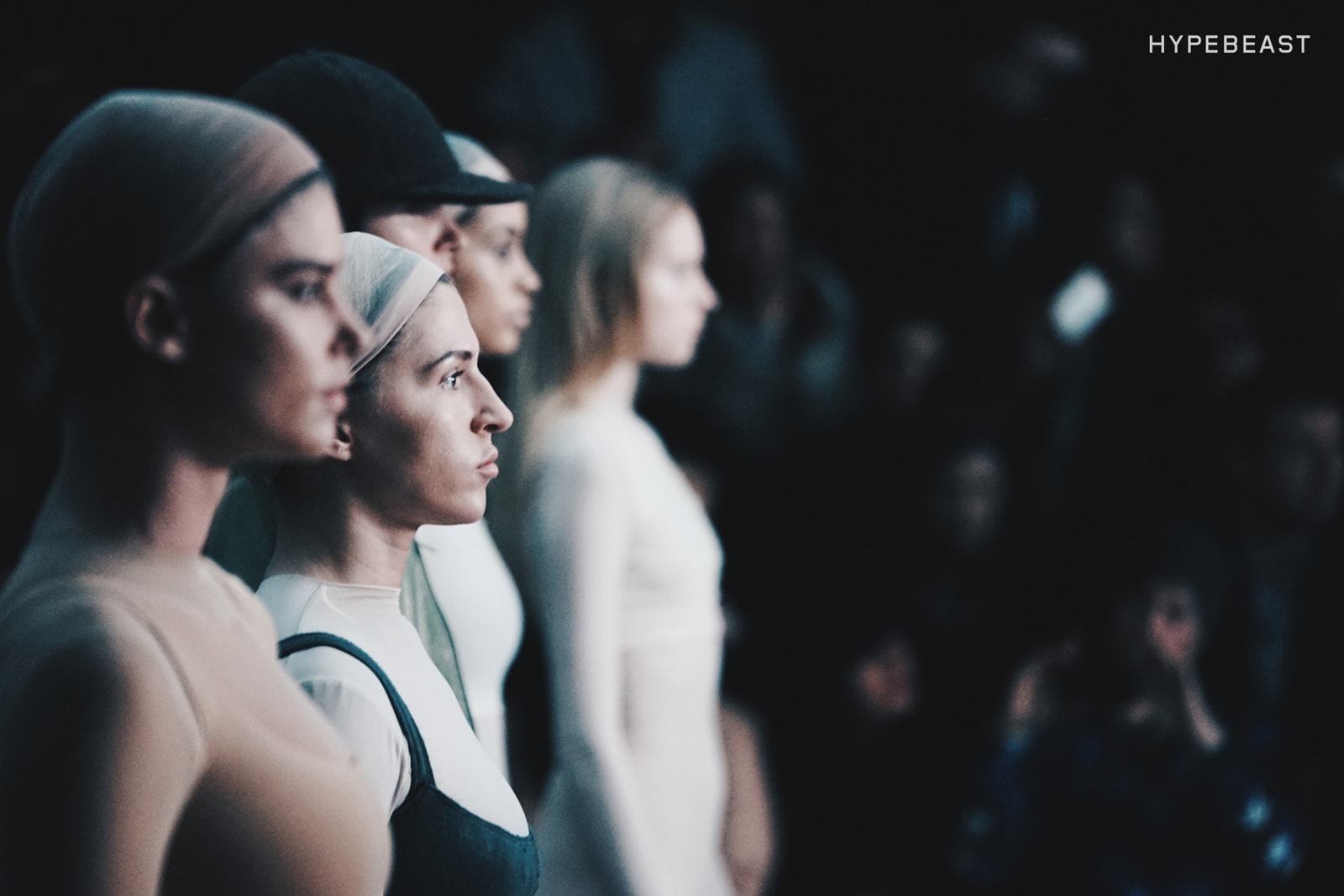 3 of 7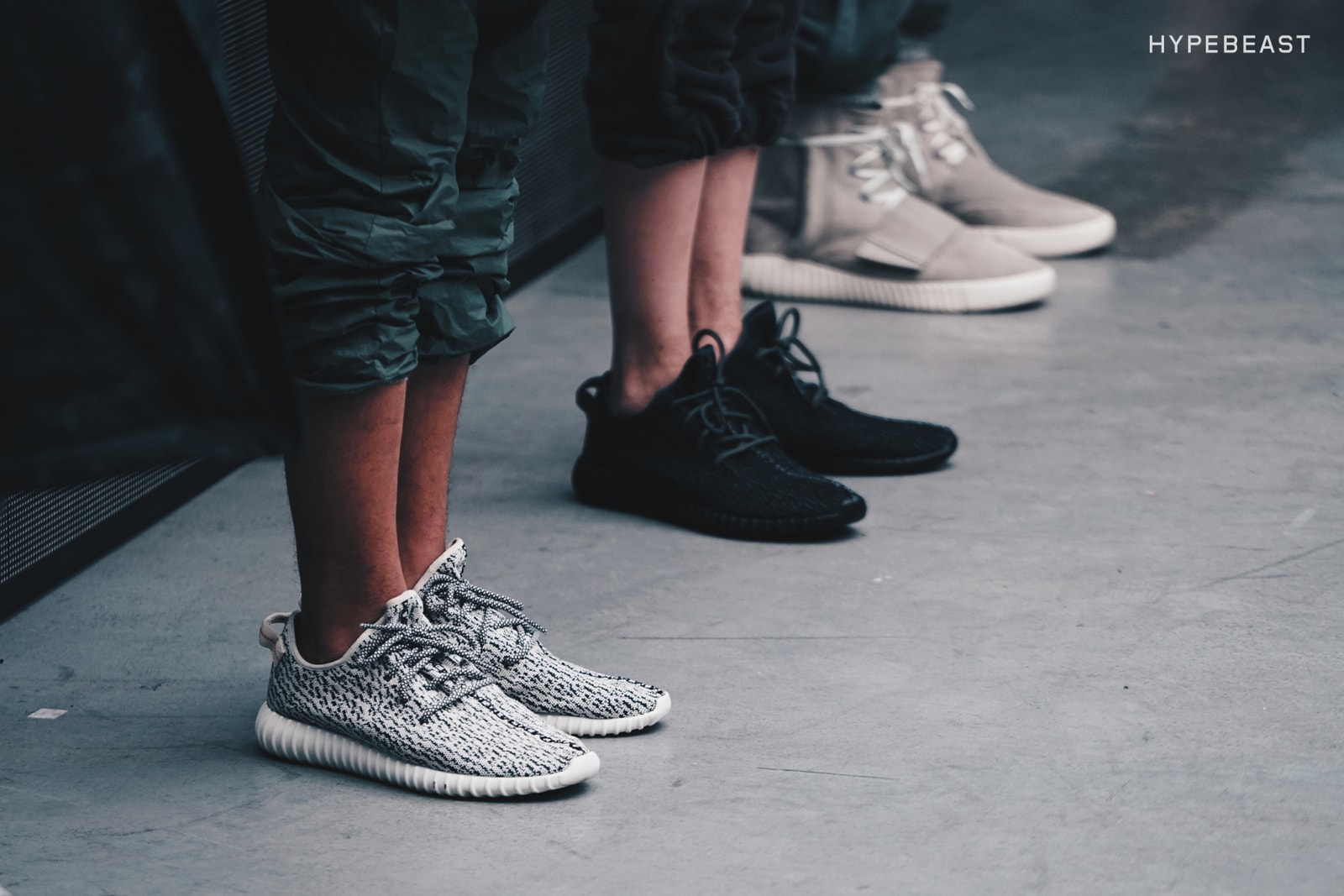 4 of 7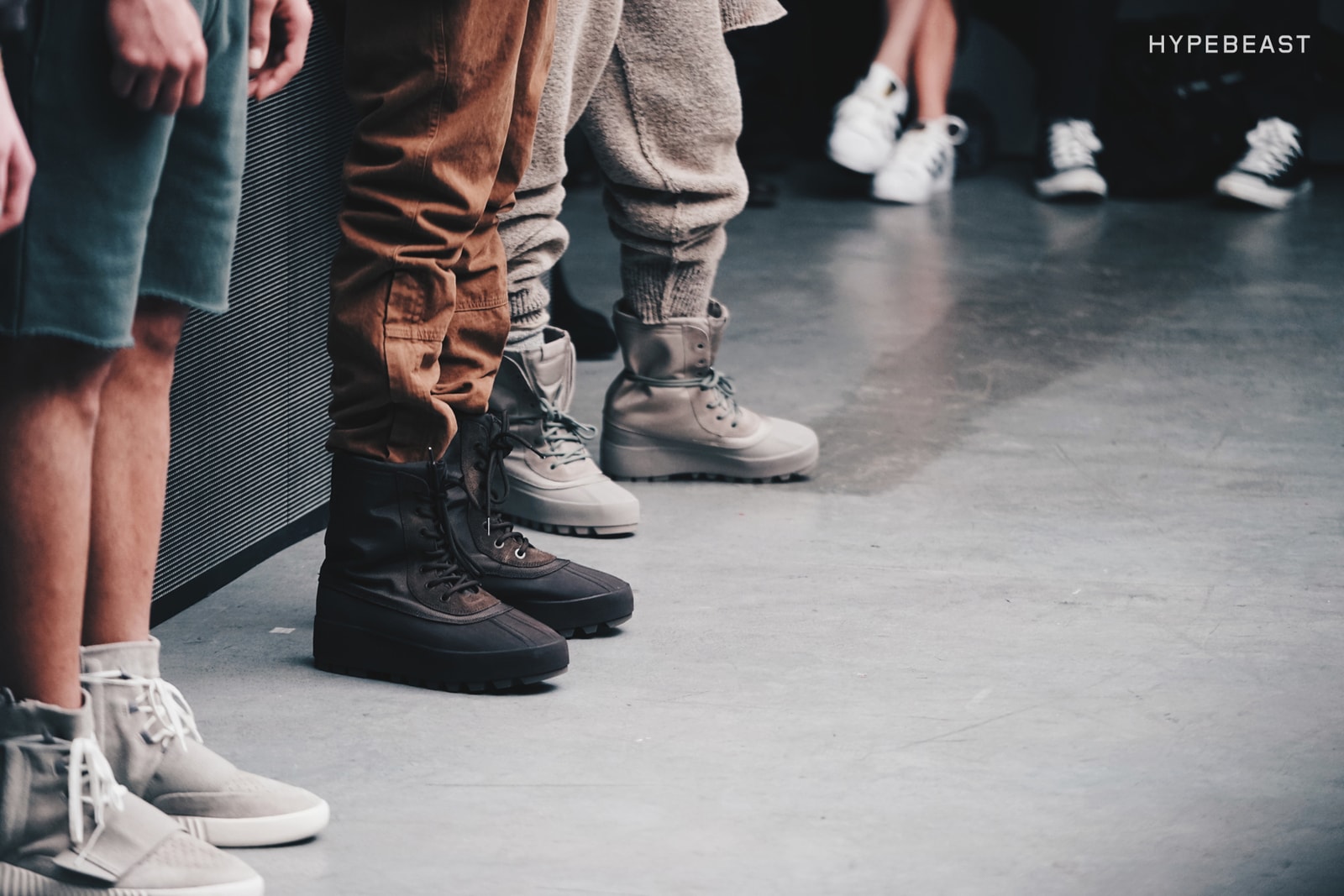 5 of 7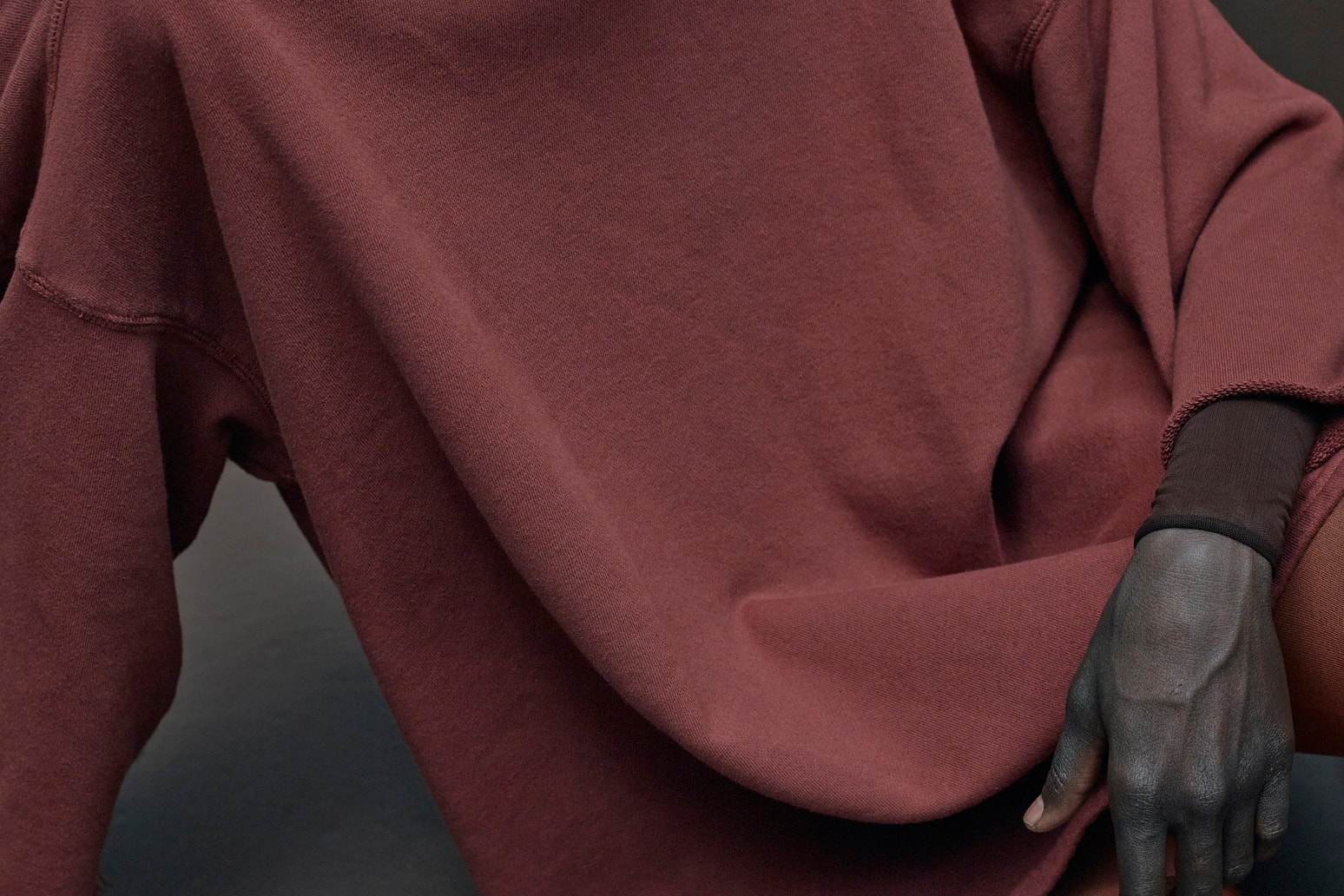 6 of 7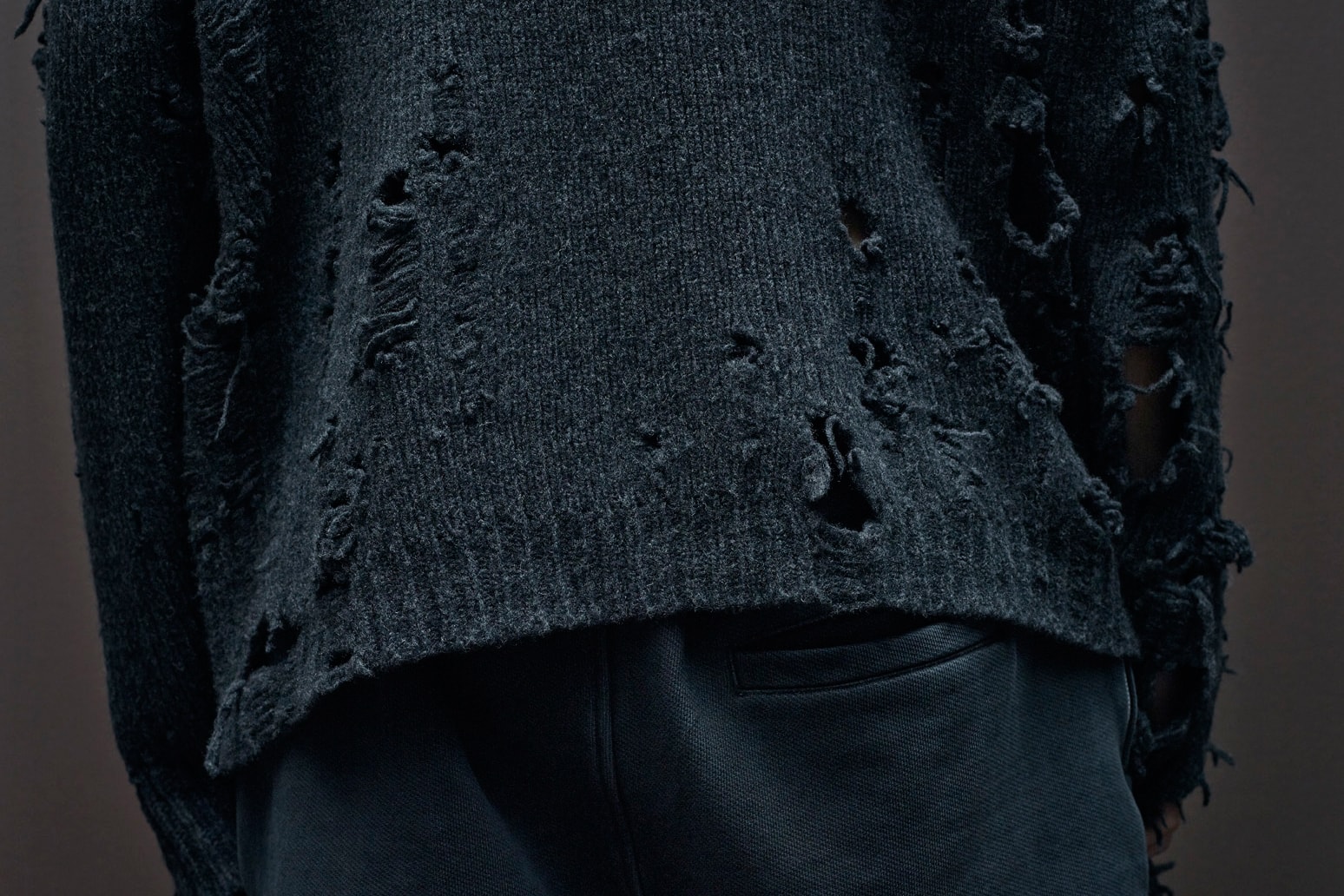 7 of 7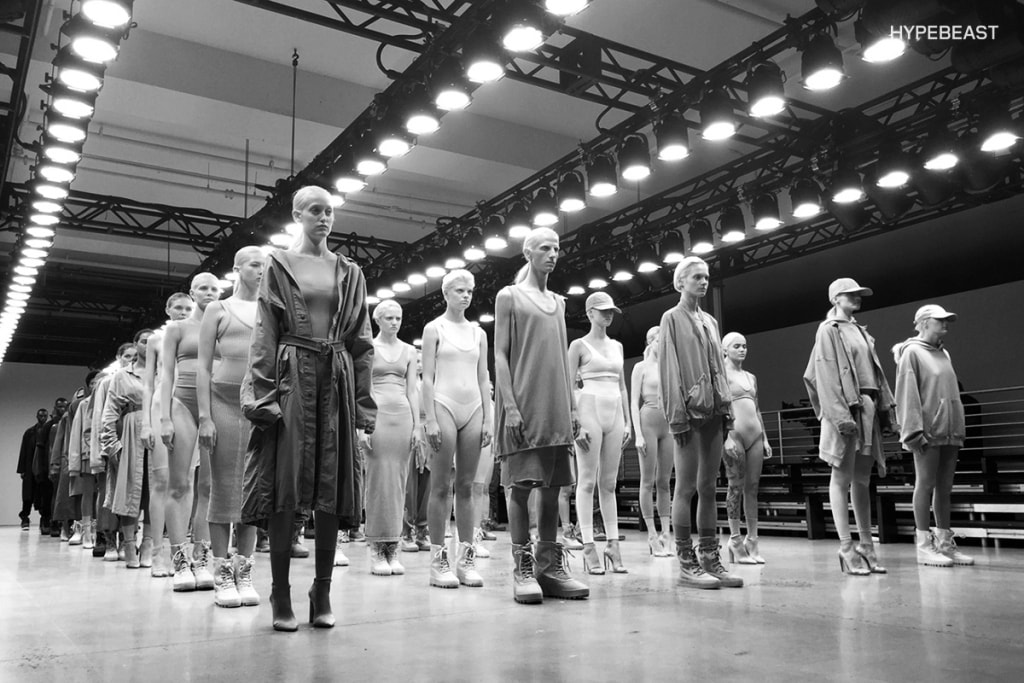 When Kanye West unveiled his inaugural collection with adidas Originals at the beginning of the year, we had a good feeling from the invitations alone that we were going to see something unique. Everything from the presentation and model coordination, to the debut of Kanye's track "Wolves" with Vic Mensa and Sia, breathed new life into the German sportswear brand. Season 2 then saw a similarly exquisite presentation that grabbed the fashion week spotlight with the dystopian aesthetic and tonal color palettes. Although always keeping a low-profile, West's DONDA team were involved in all the projects and the talented group of creatives had take pride in what they've accomplished this year.
Describe a typical day in the life of someone who works at DONDA.
DONDA STAFF: On an average day, the premise is a bunch of likeminded kids that are thinking about what projects we can put out into the world that's exciting and new. There's no day that's typical for any of us. Kanye has assembled a bunch of creatives with work experience in a number of fields — for shoe projects, clothing projects, anything that's related to culture. Not one day is typical.
Footwear
1 of 10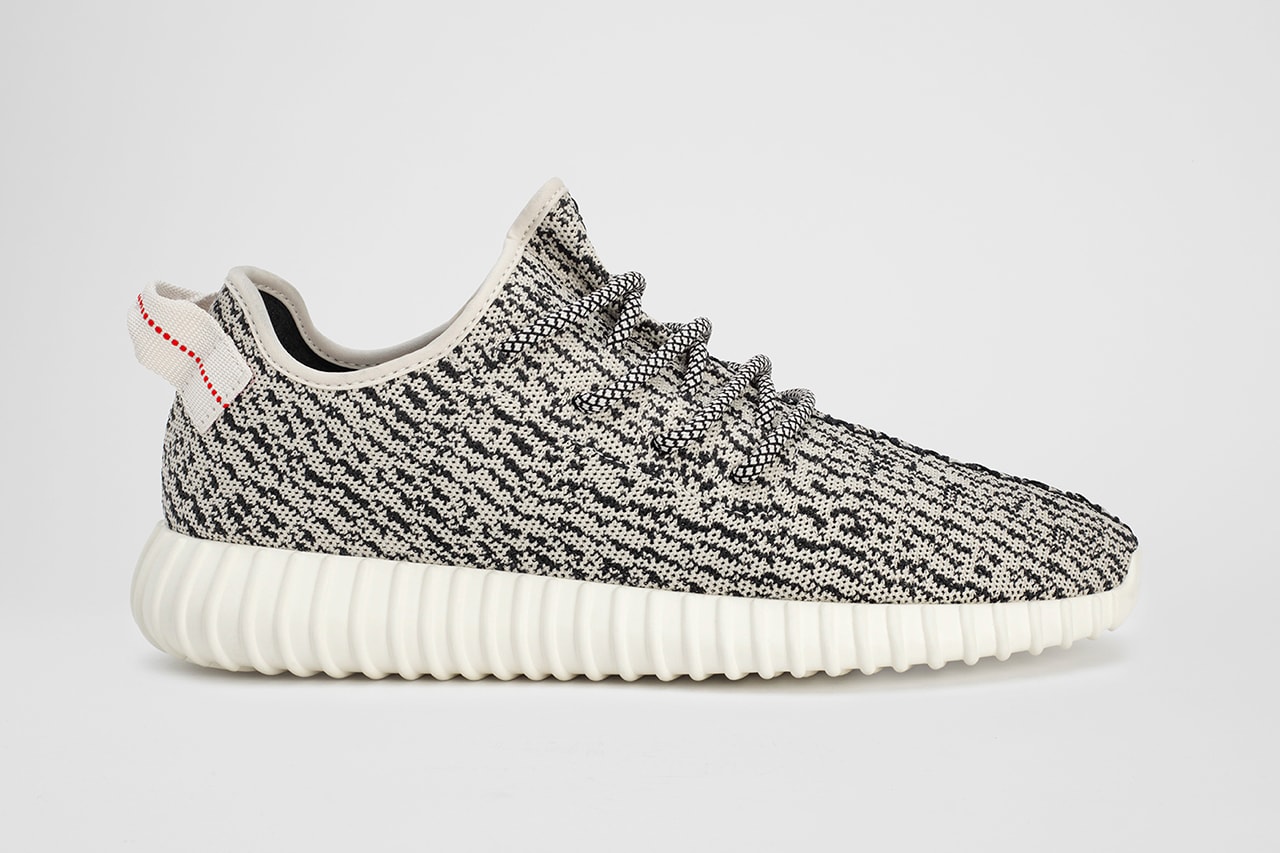 2 of 10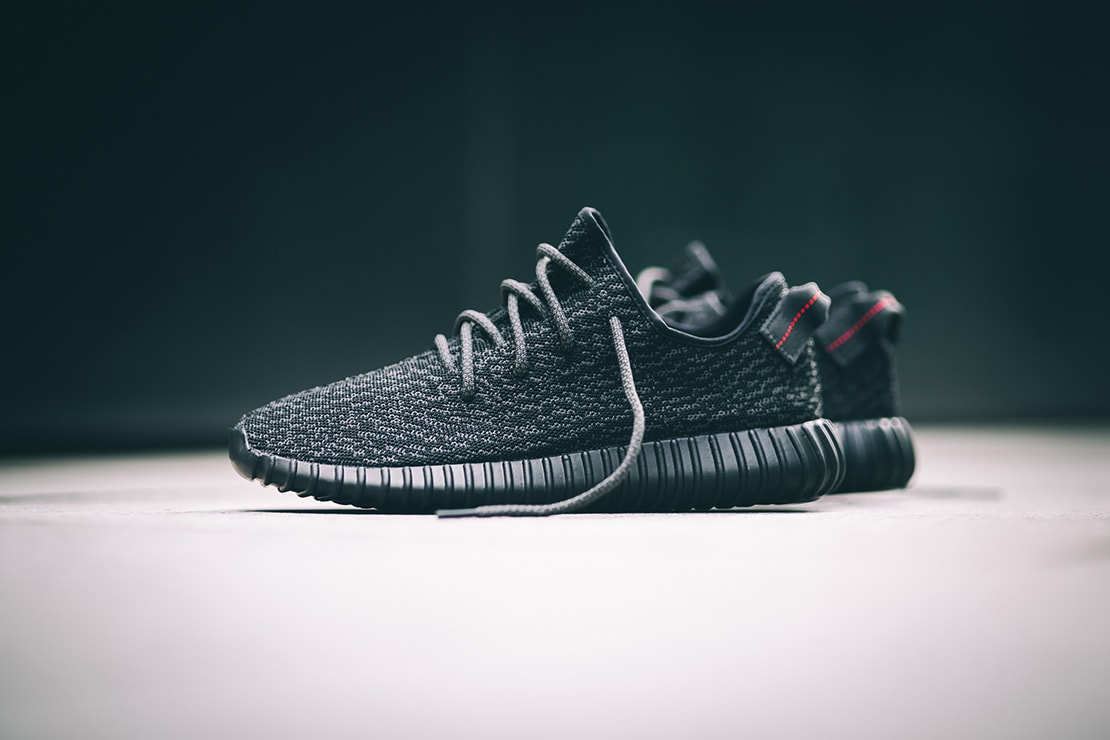 3 of 10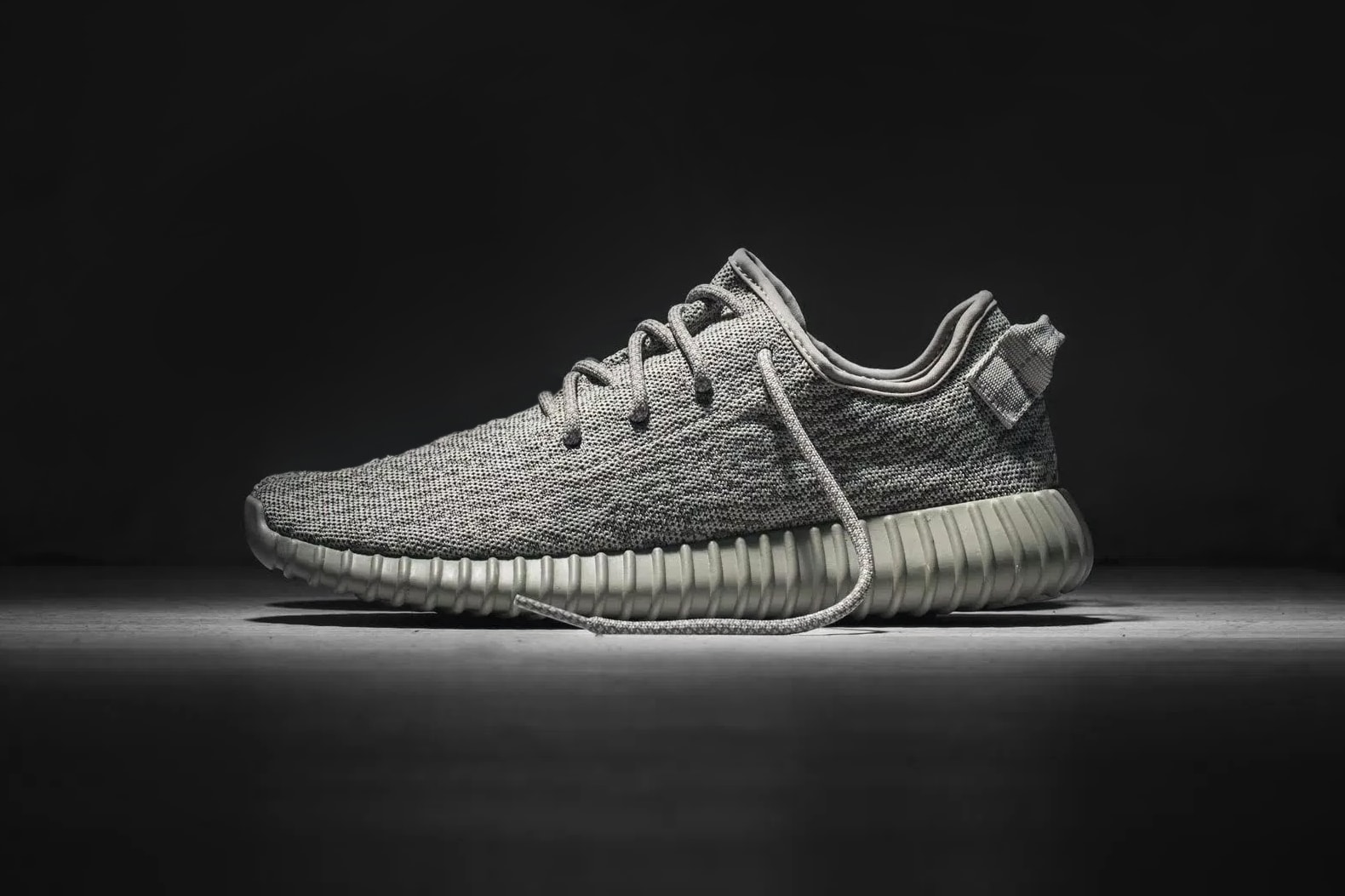 4 of 10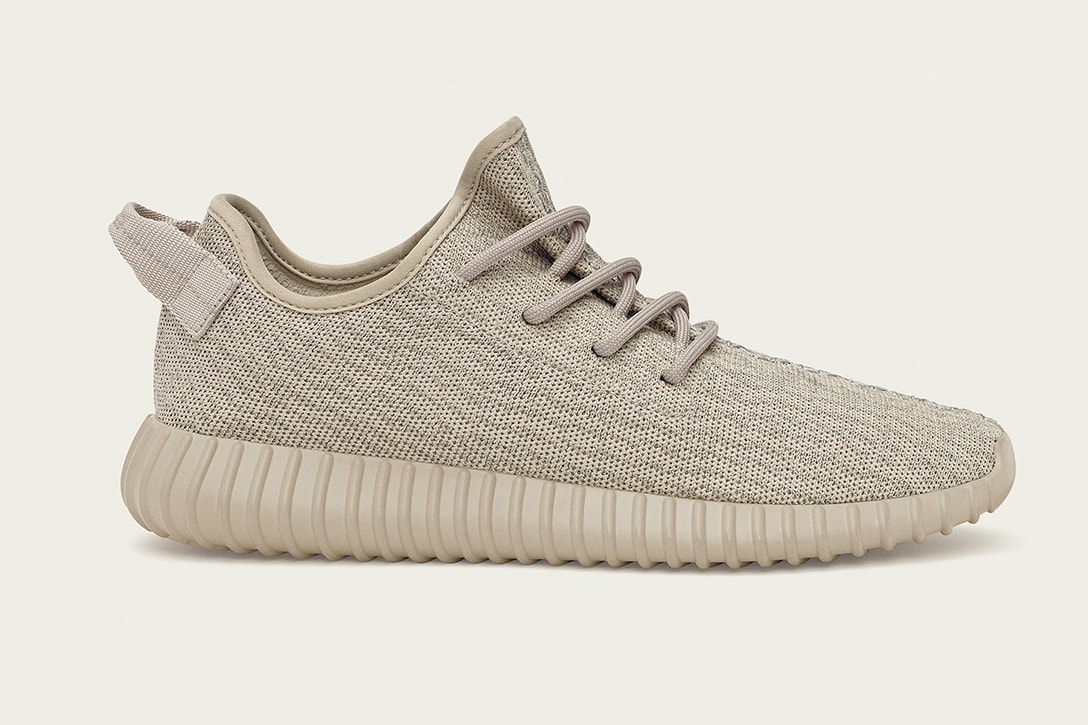 5 of 10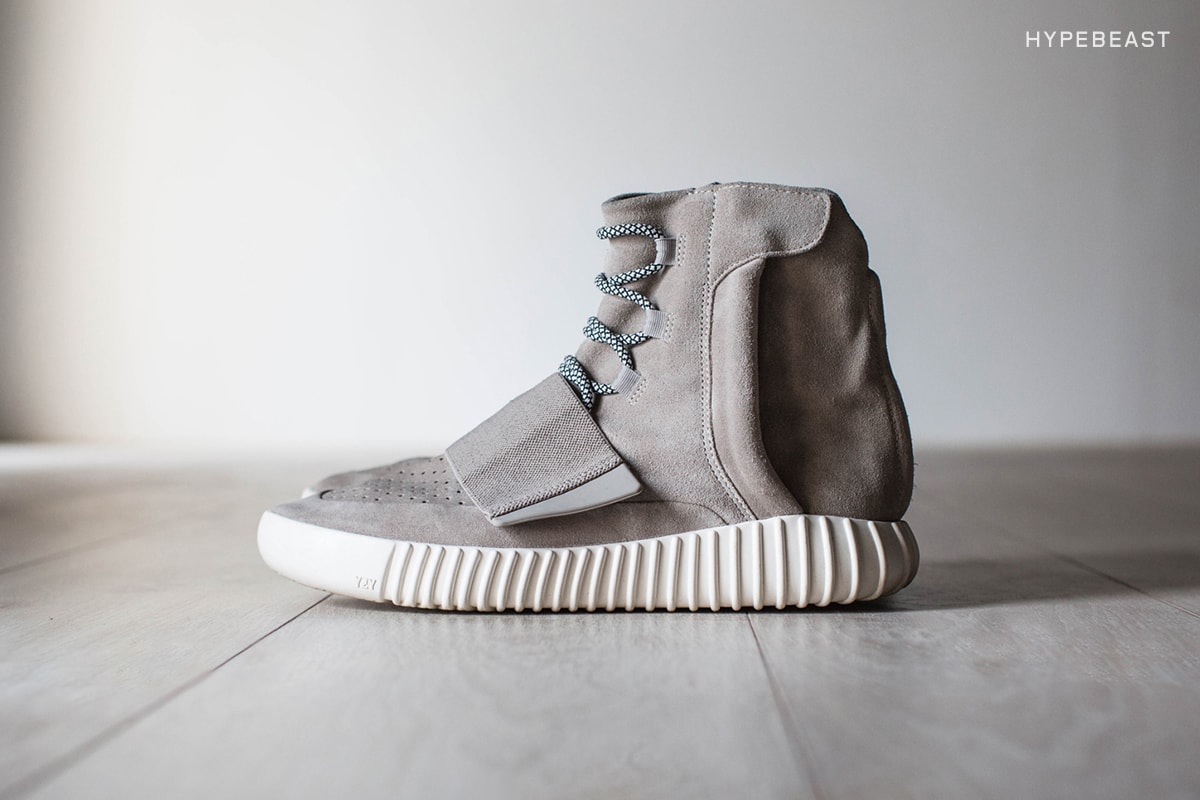 6 of 10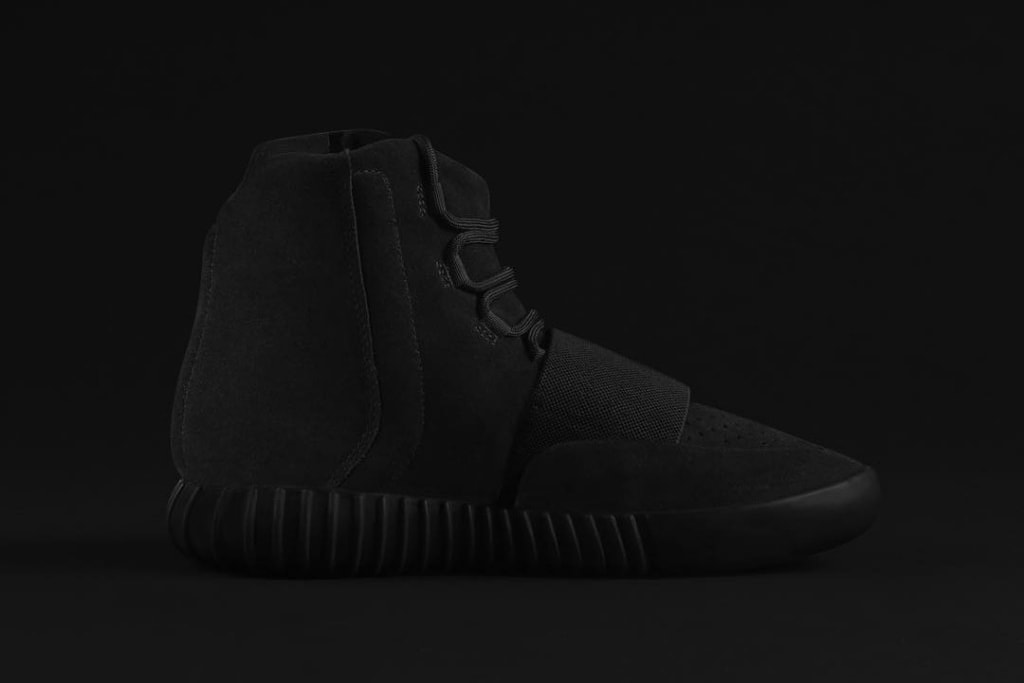 7 of 10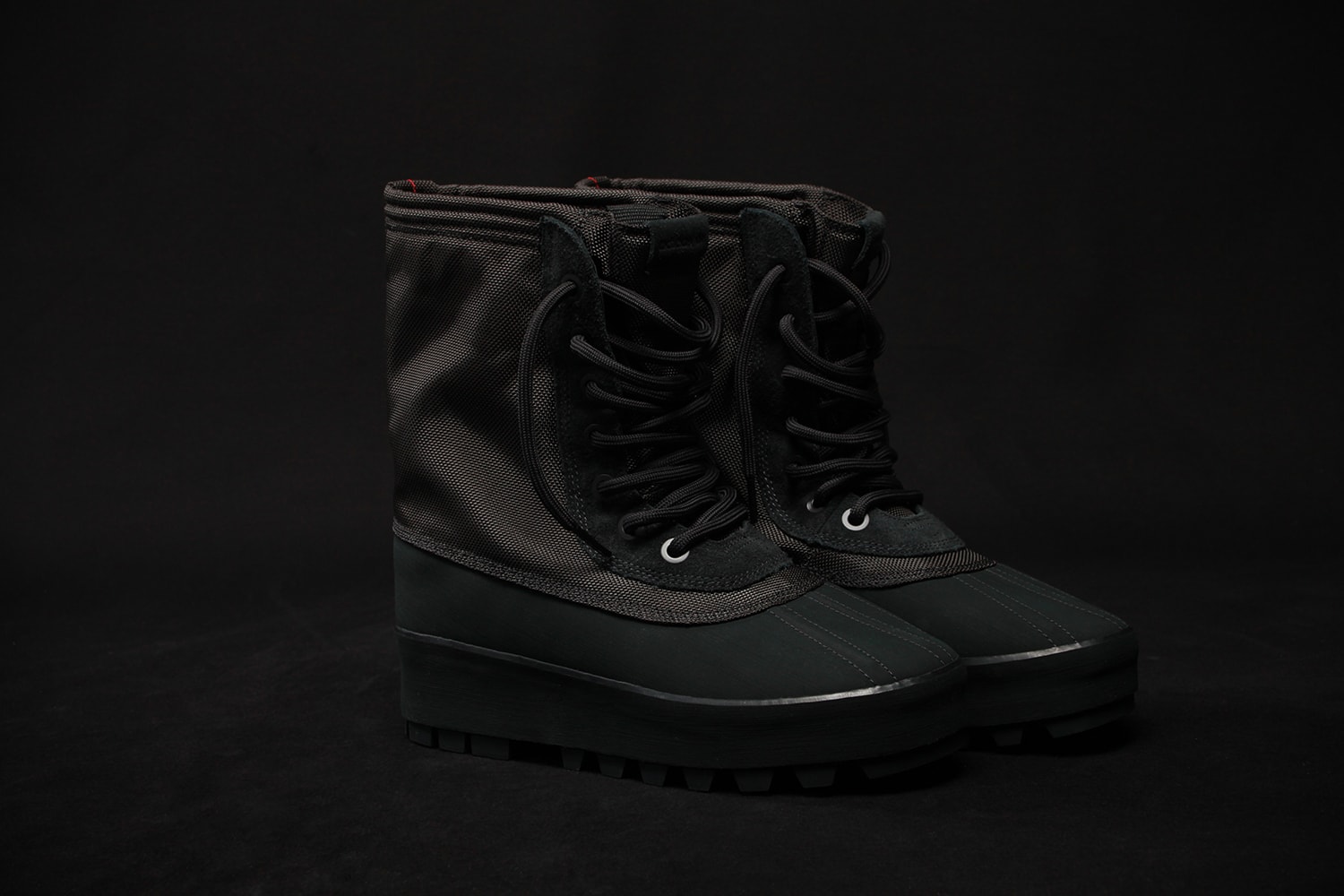 8 of 10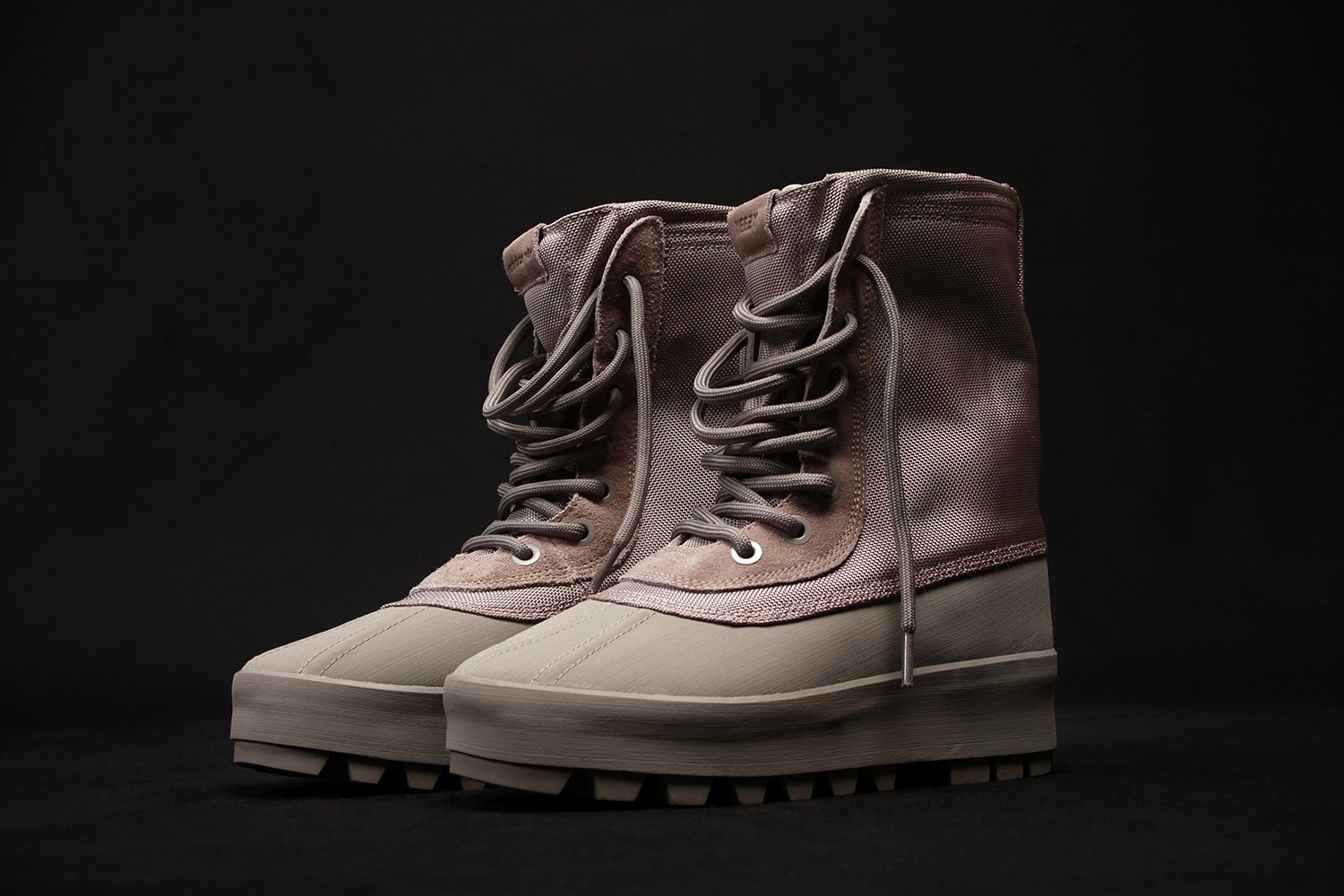 9 of 10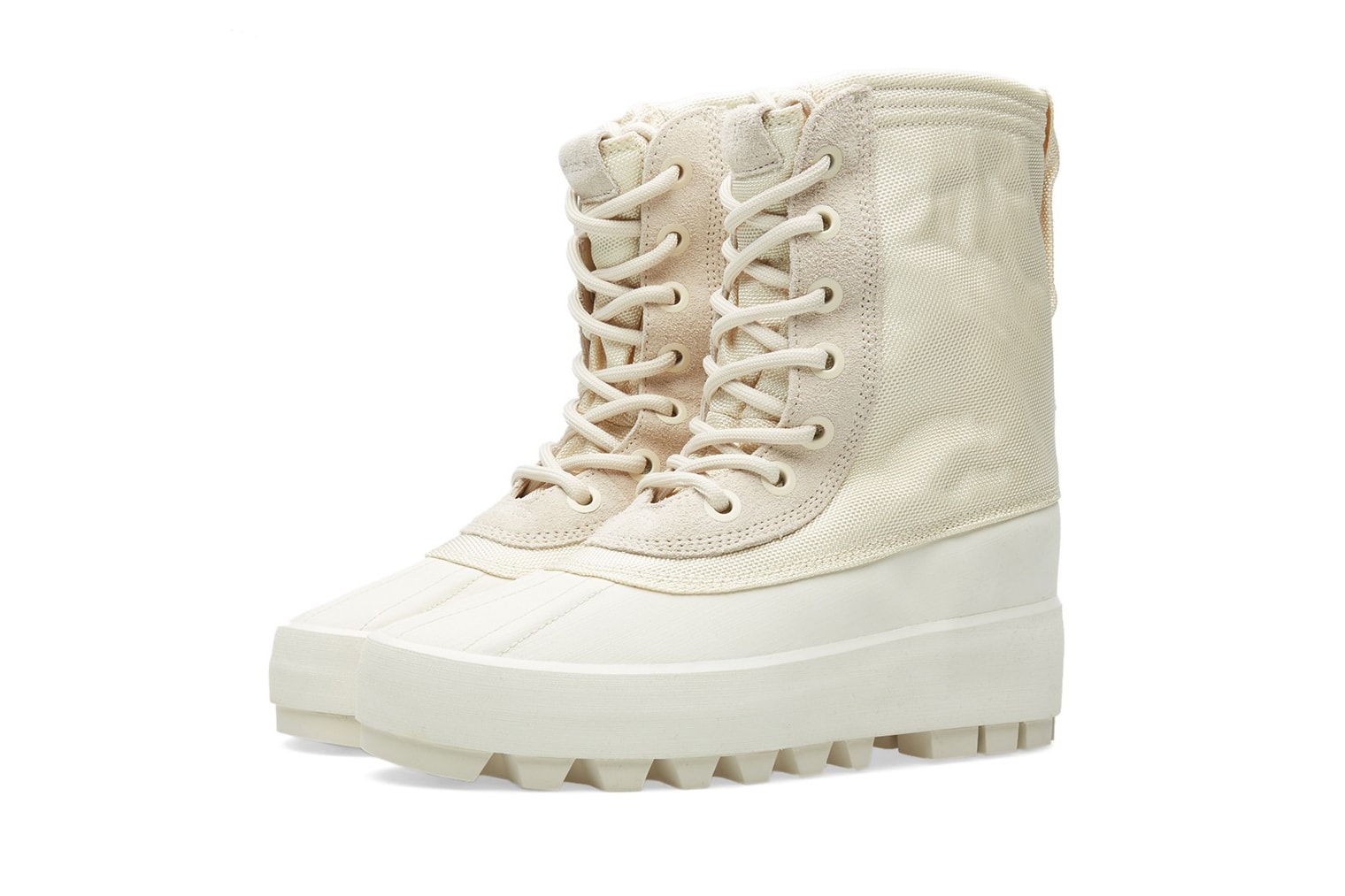 10 of 10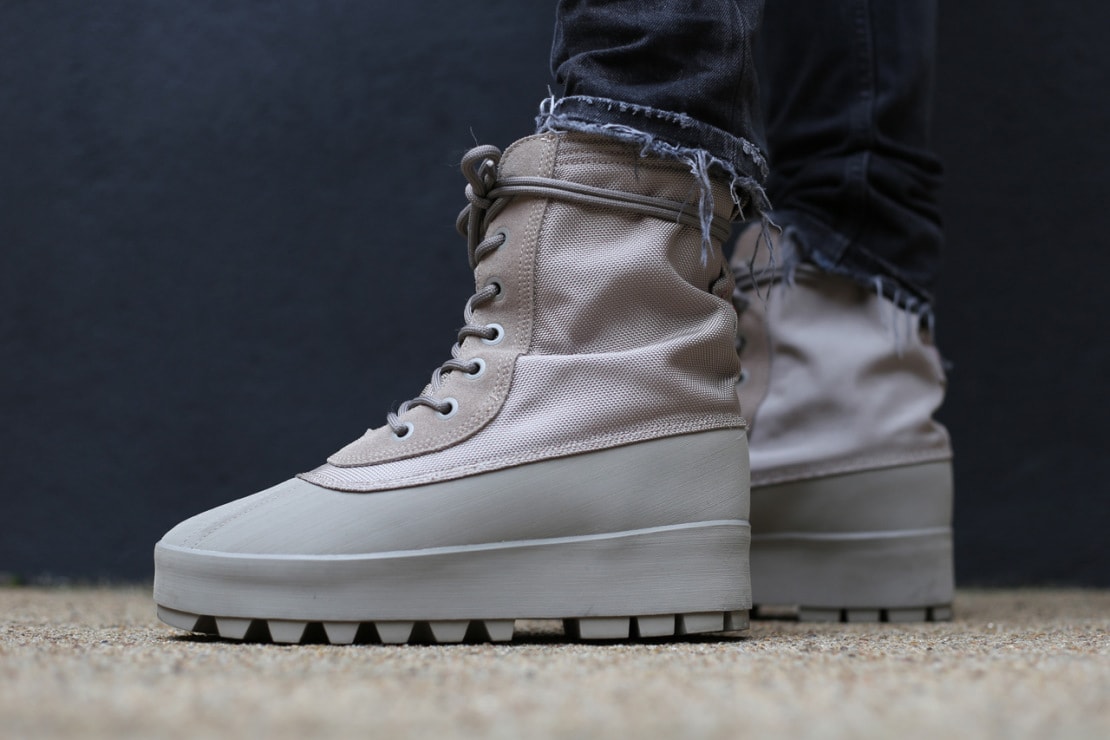 2015 was no doubt the year of Yeezy Boosts in the sneaker community and every sneakerhead out there was trying to get their hands on a coveted pair. The first release of the Yeezy Boost 750 in gray set the tone for the subsequent releases of the 350s and 950s. 2016 shows no sign of slowing down either with six more colors for the 350 rumored to release and an all-new 550 model, as well as the brown pair of 750s. Getting a team of creatives scattered all around the world to work together on projects is difficult and compiling all the feedback into one cohesive product takes talent.
With the DONDA team scattered around the world, how are these projects built cohesively?
DONDA STAFF: Under Kanye's direction. One of his greatest skill sets is that he finds talent all over the world. It's a modern way of building a creative agency where we're all linked together via email, phone, and we speak everyday, all day. iMessage, group chat etc.
Performances
1 of 32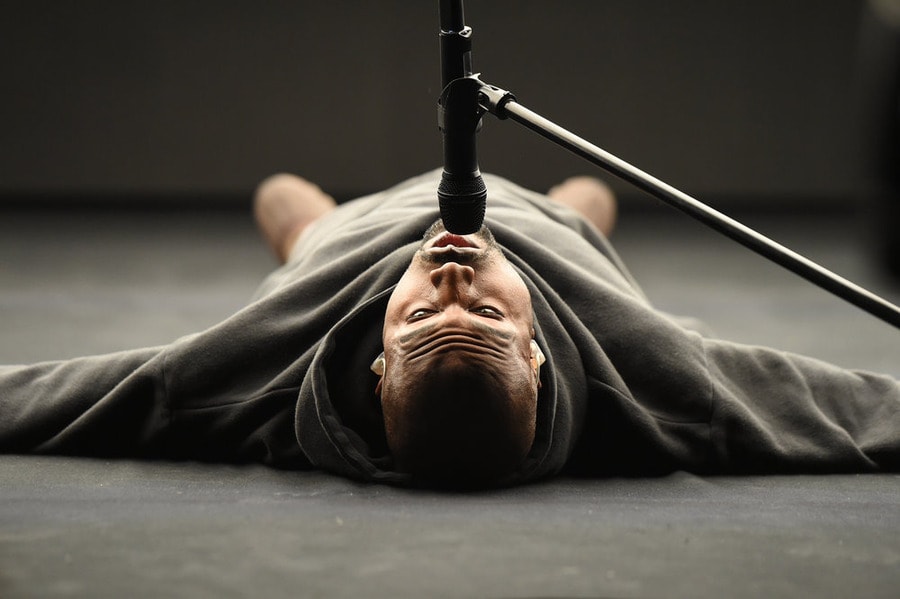 2 of 32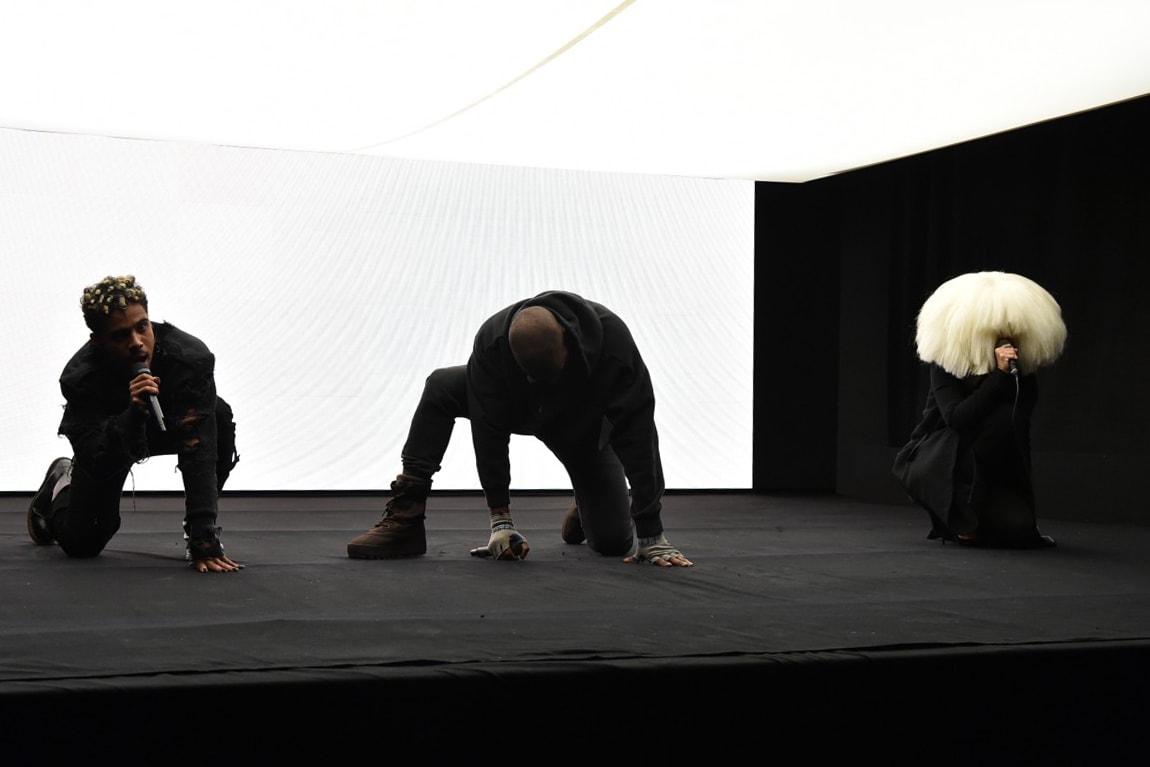 3 of 32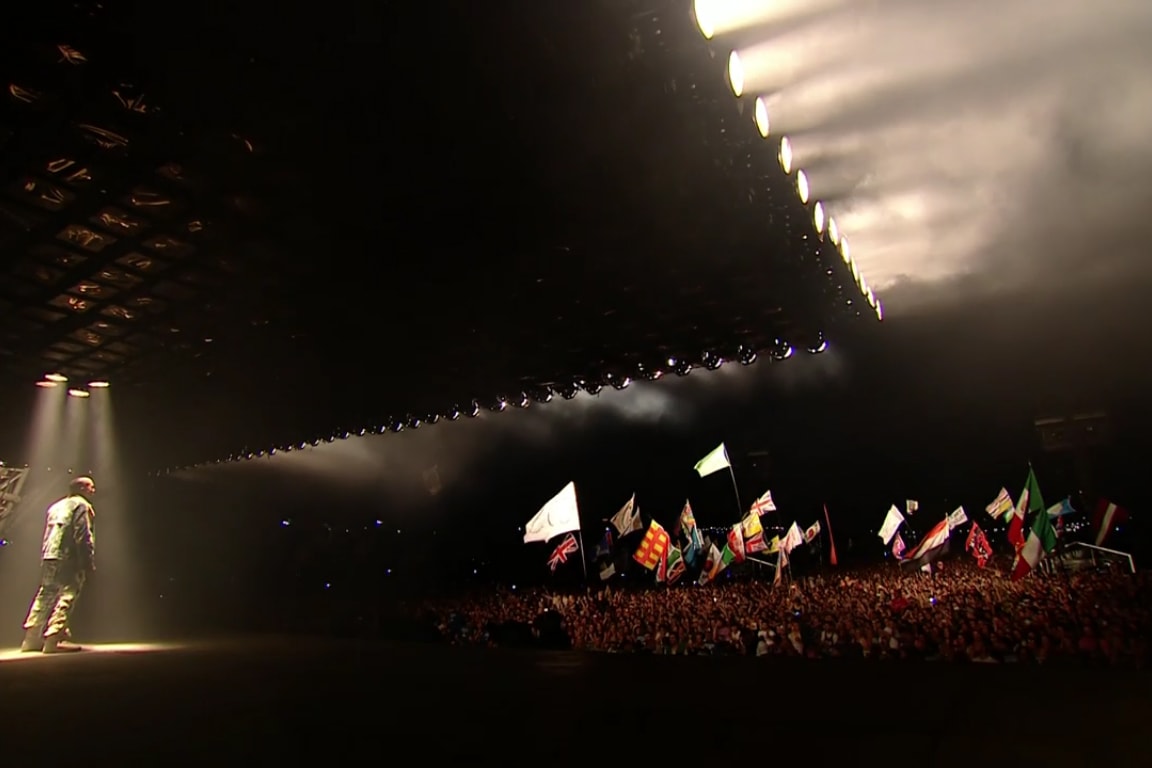 4 of 32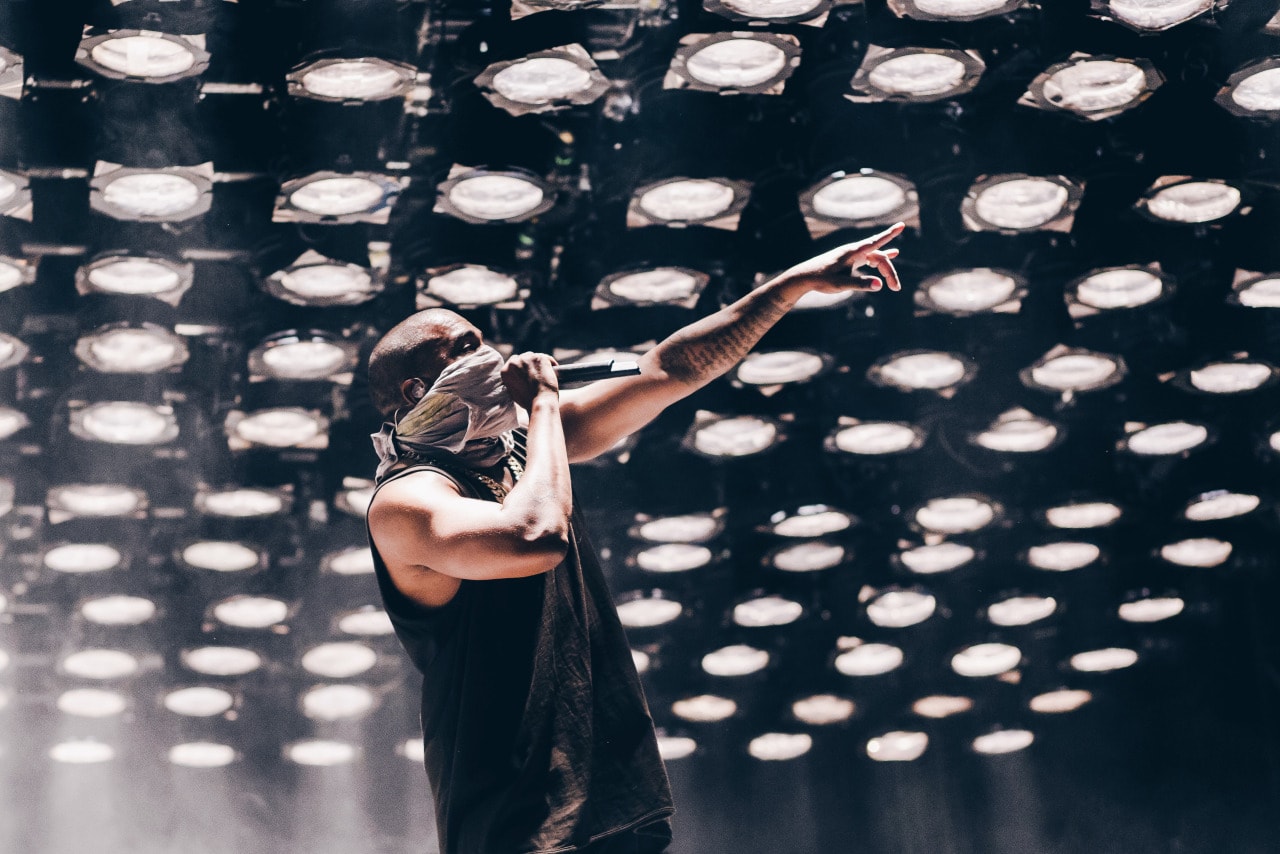 5 of 32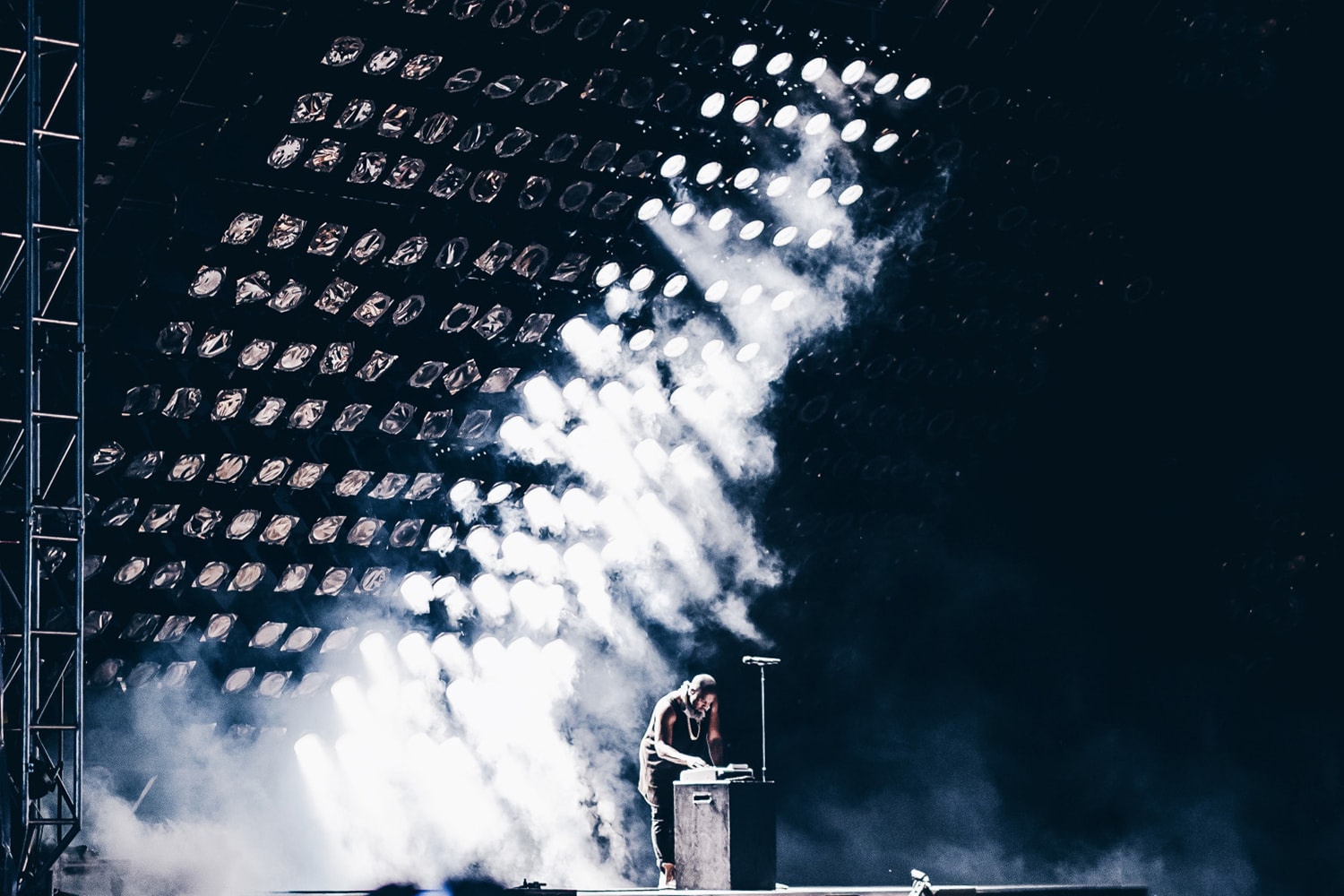 6 of 32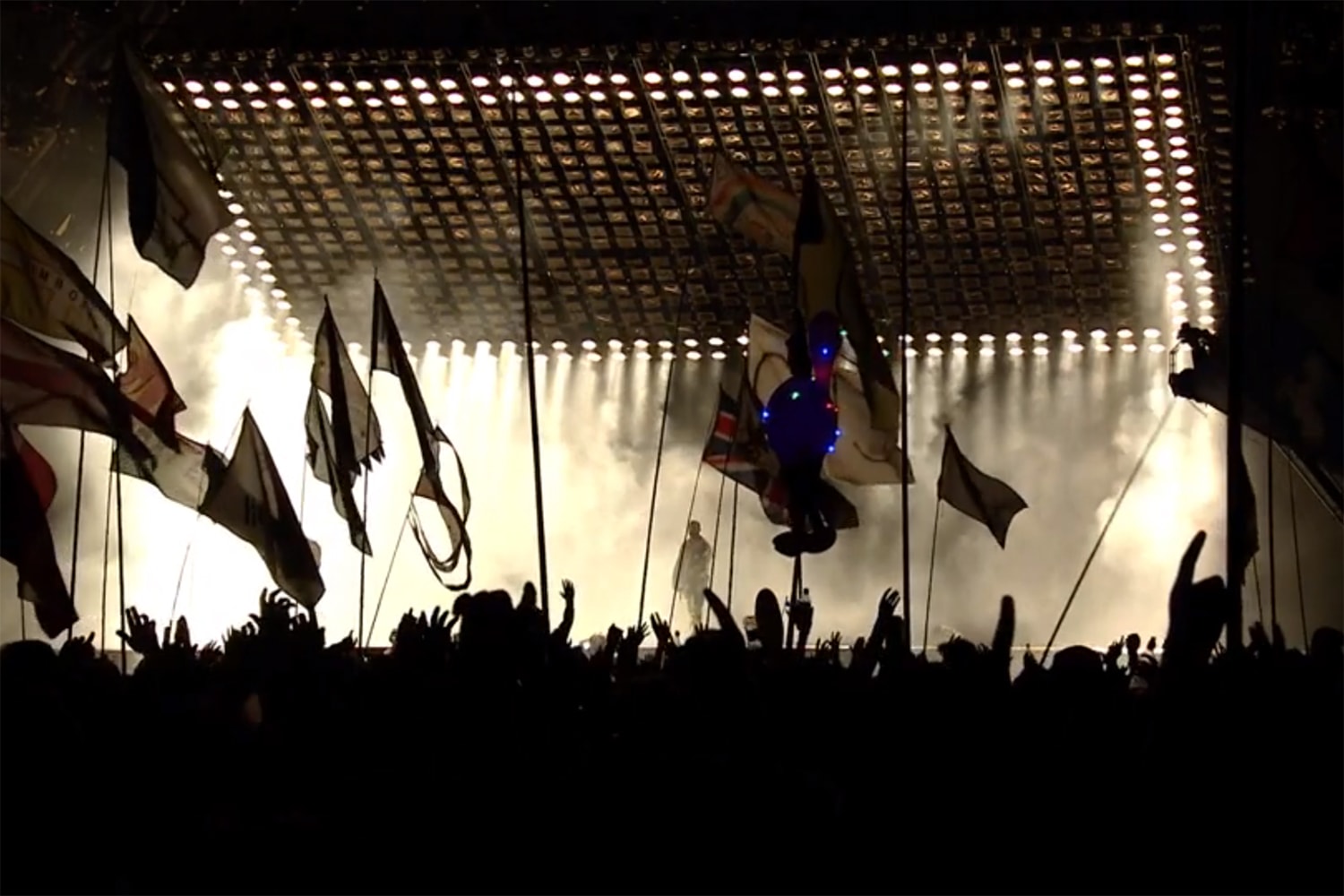 7 of 32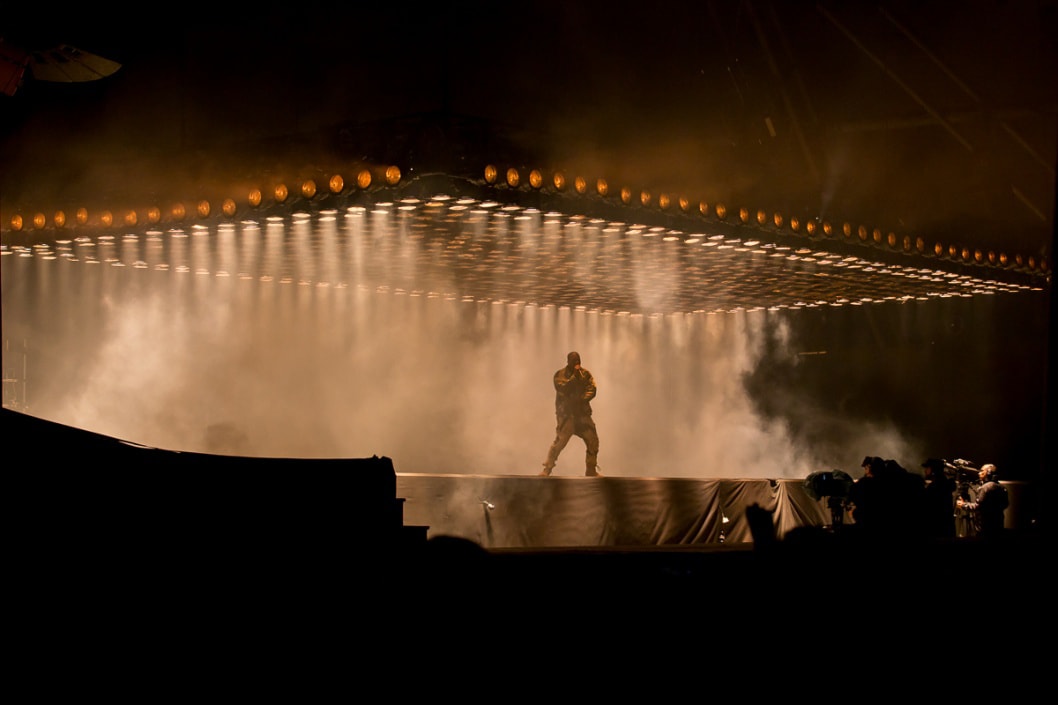 8 of 32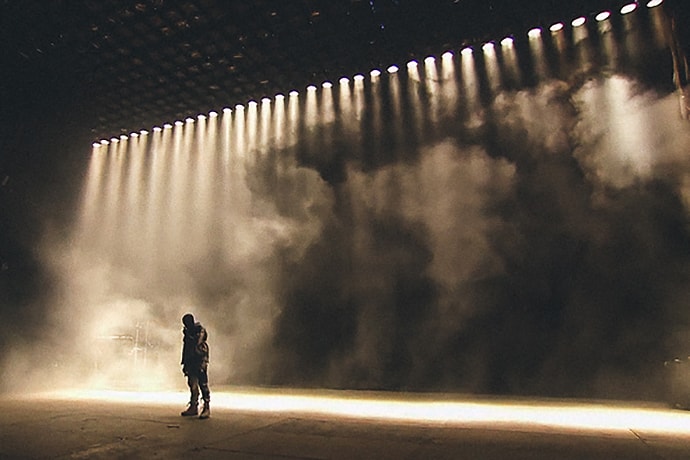 9 of 32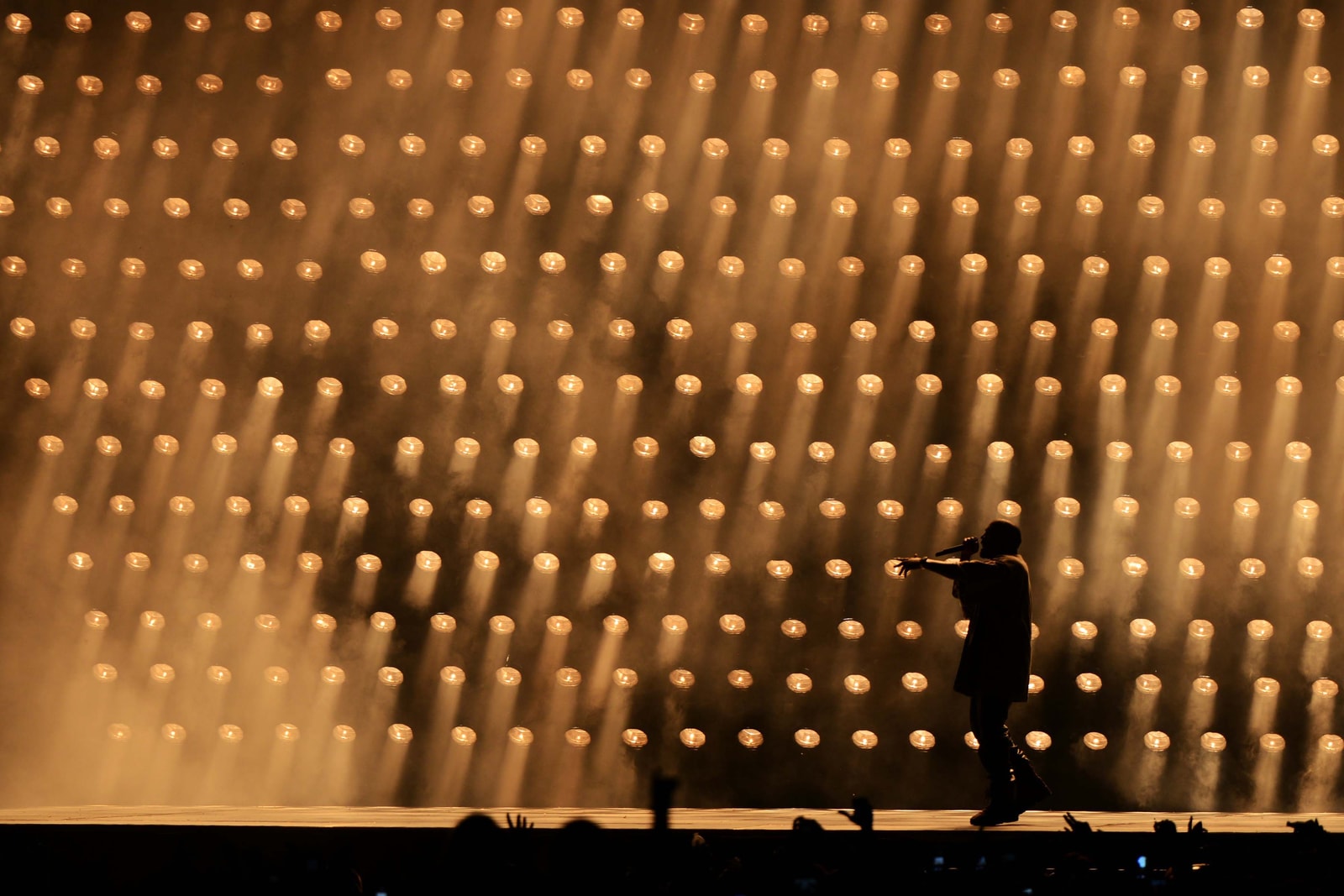 10 of 32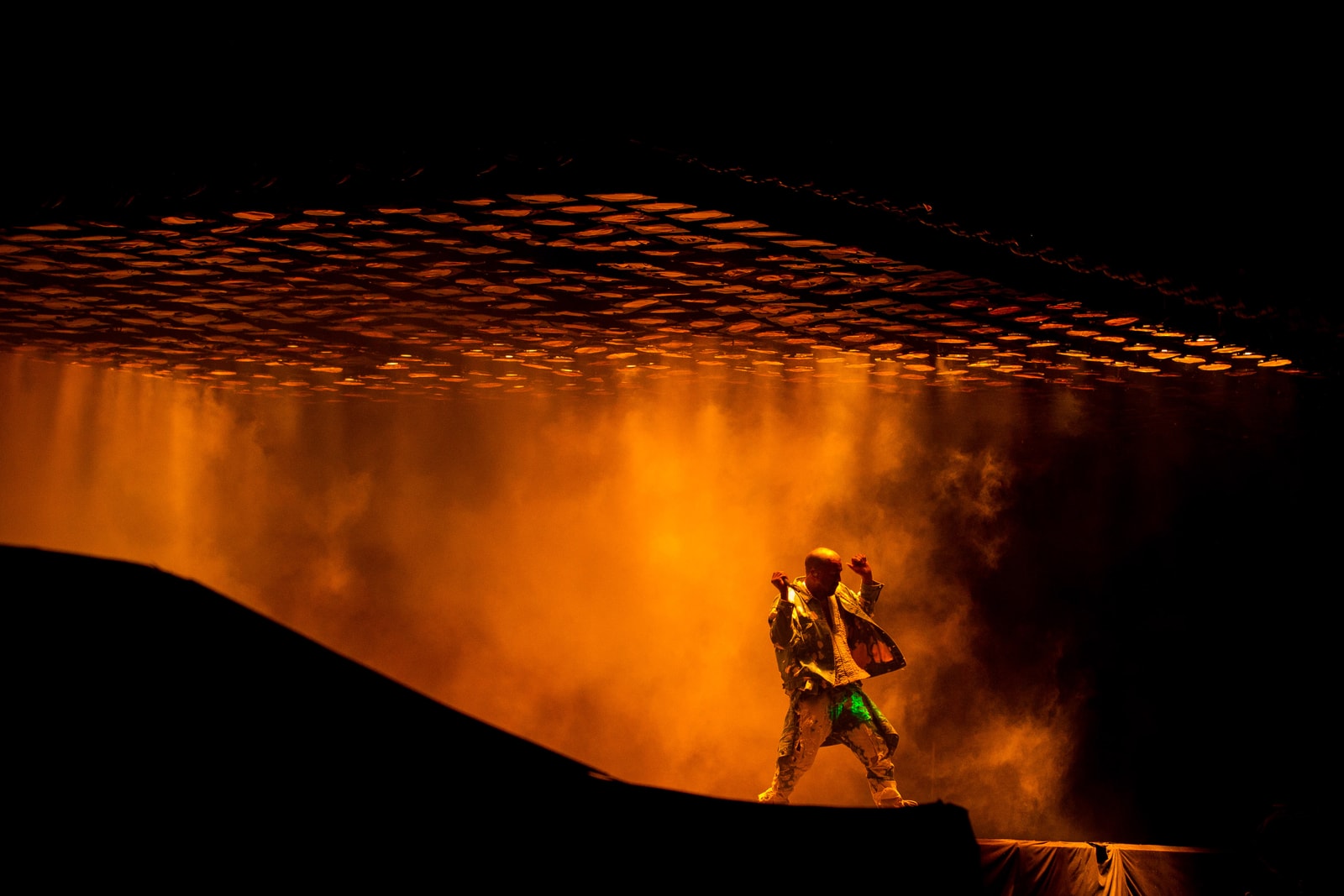 11 of 32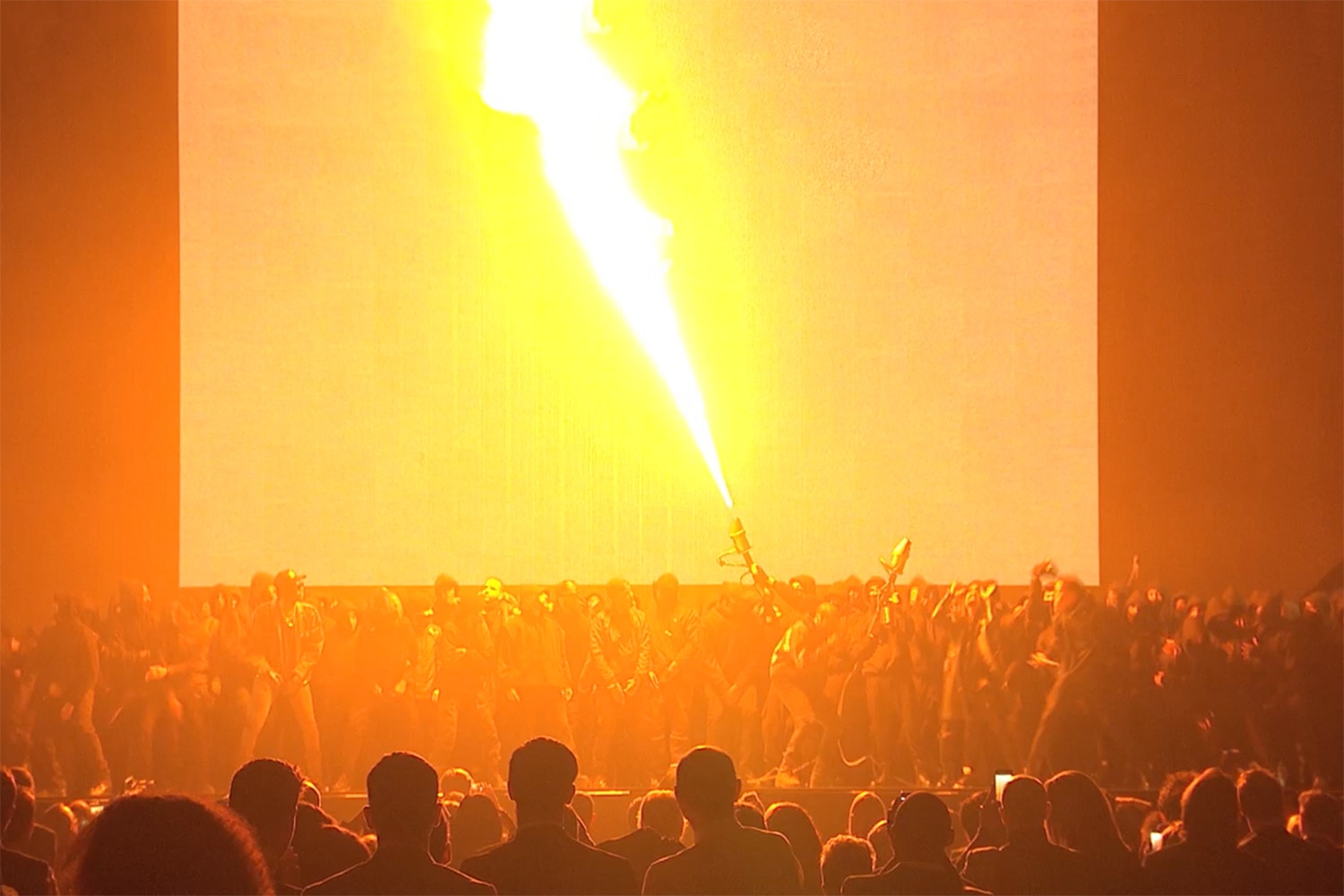 12 of 32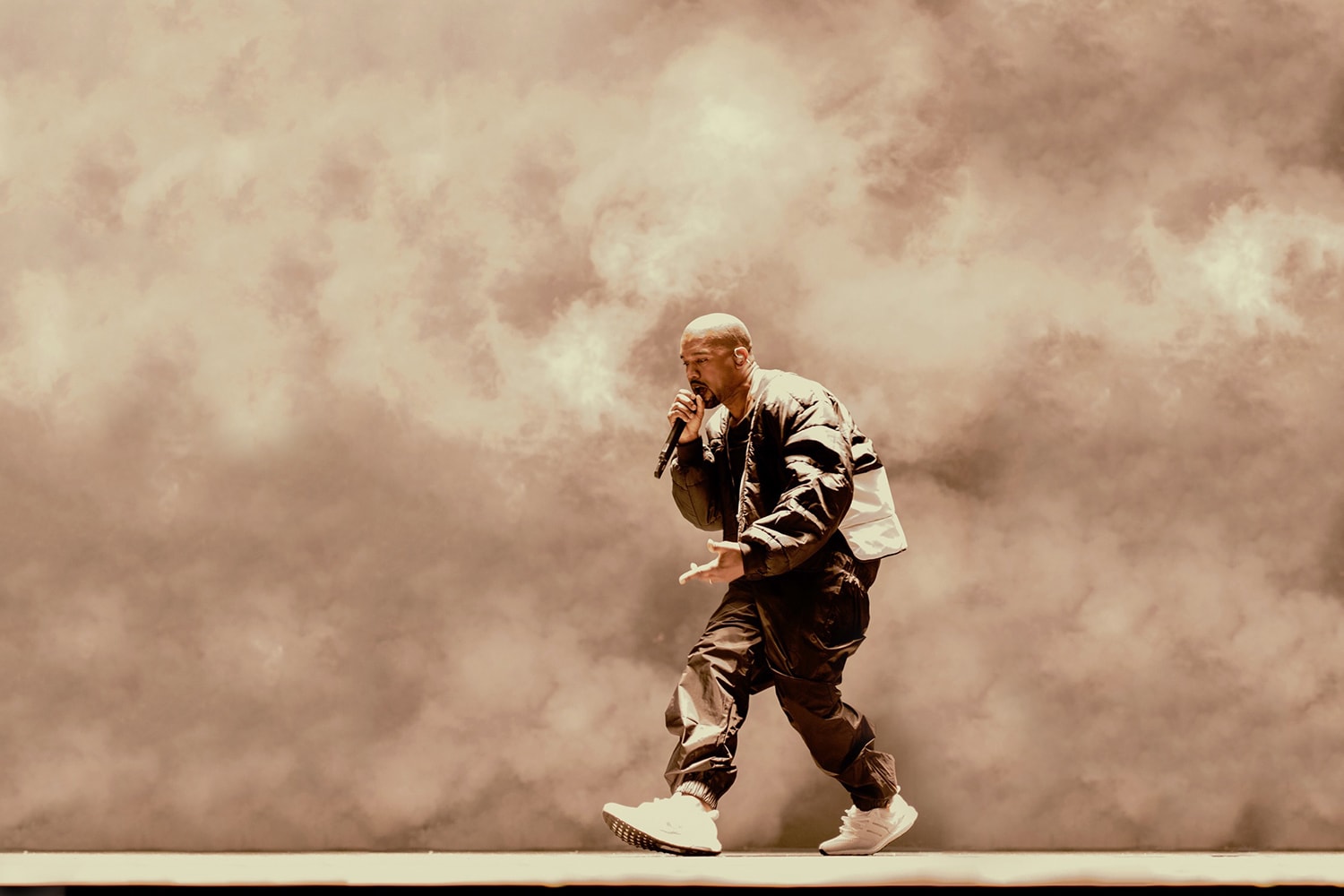 13 of 32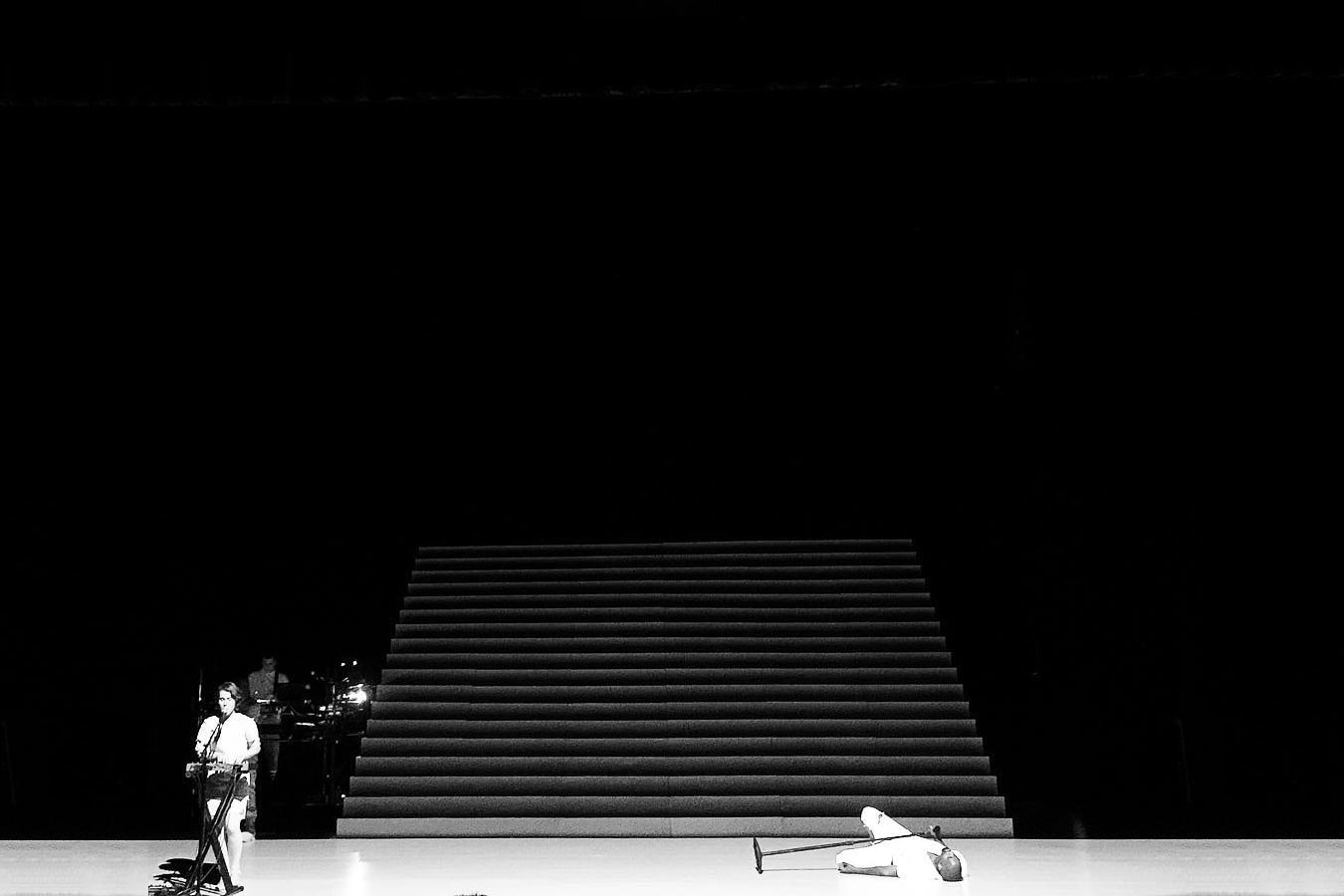 14 of 32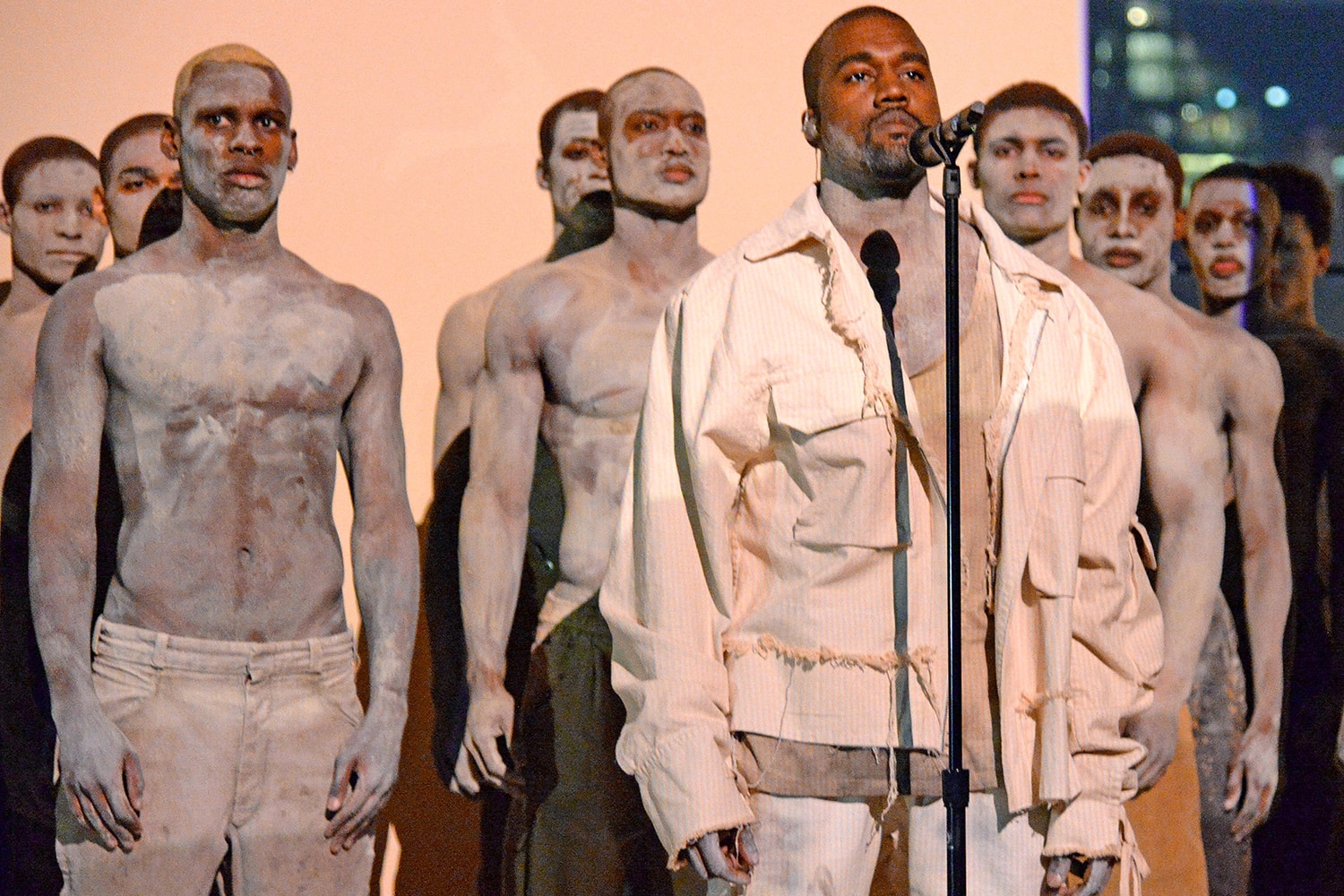 15 of 32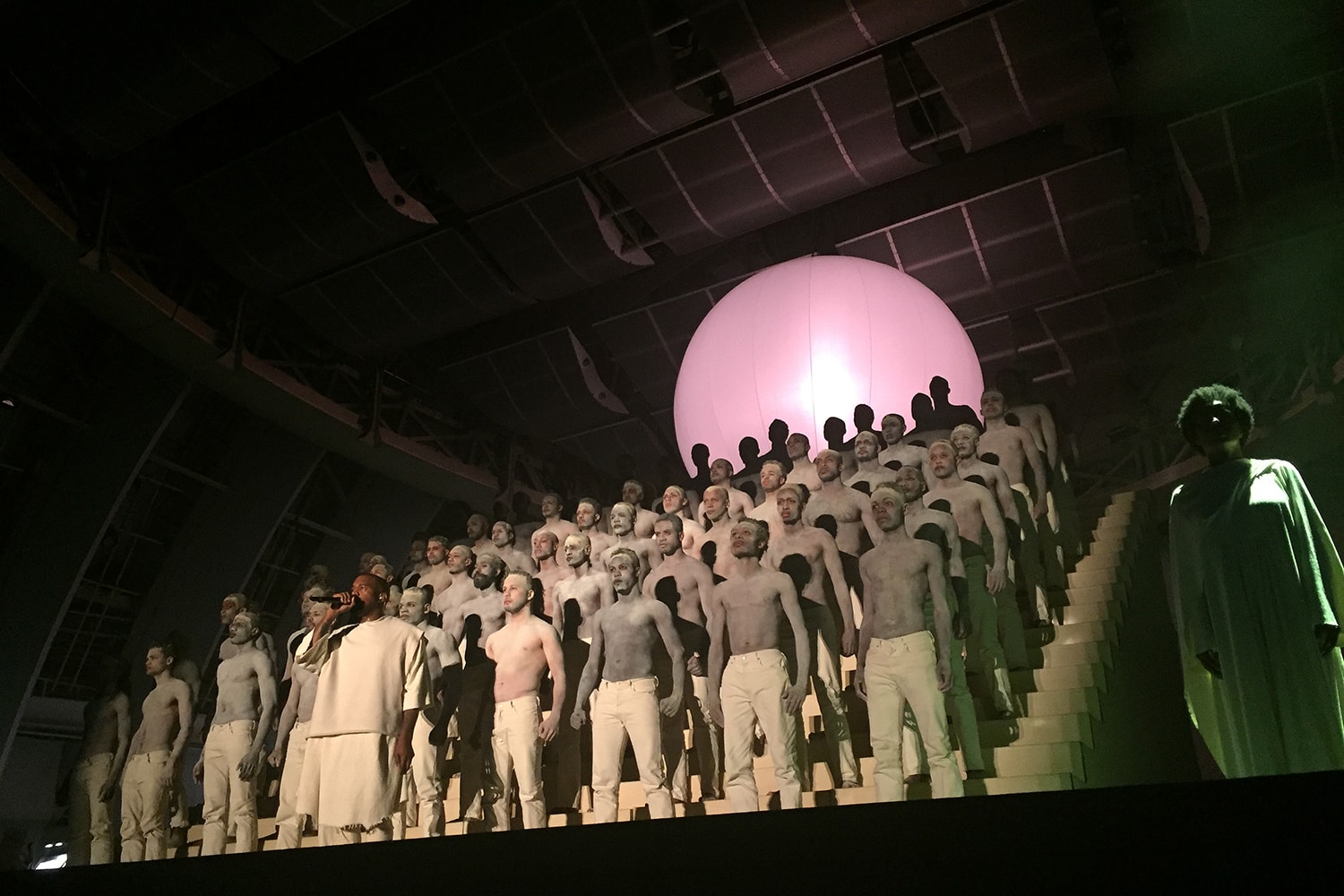 16 of 32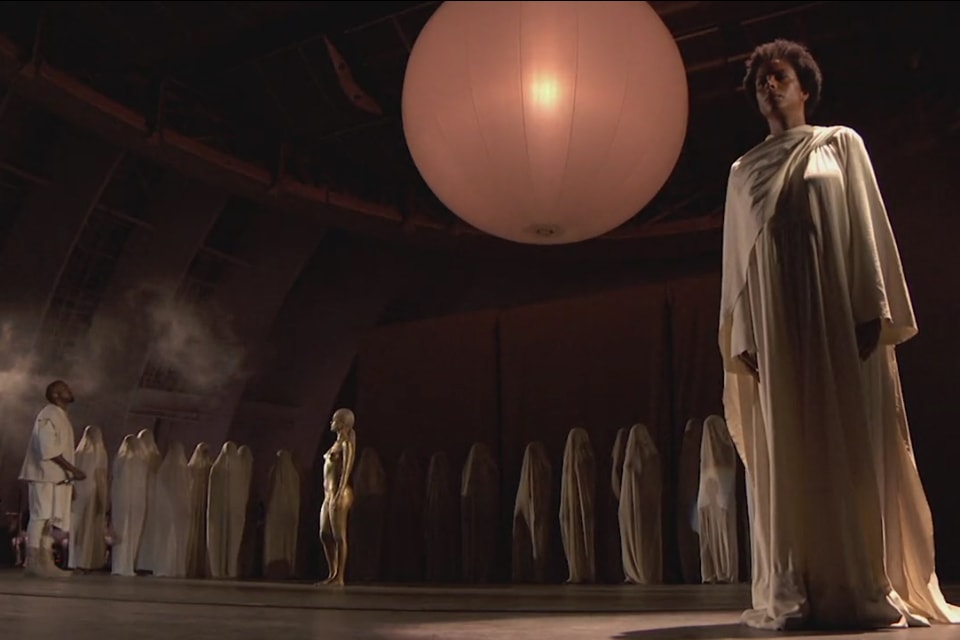 17 of 32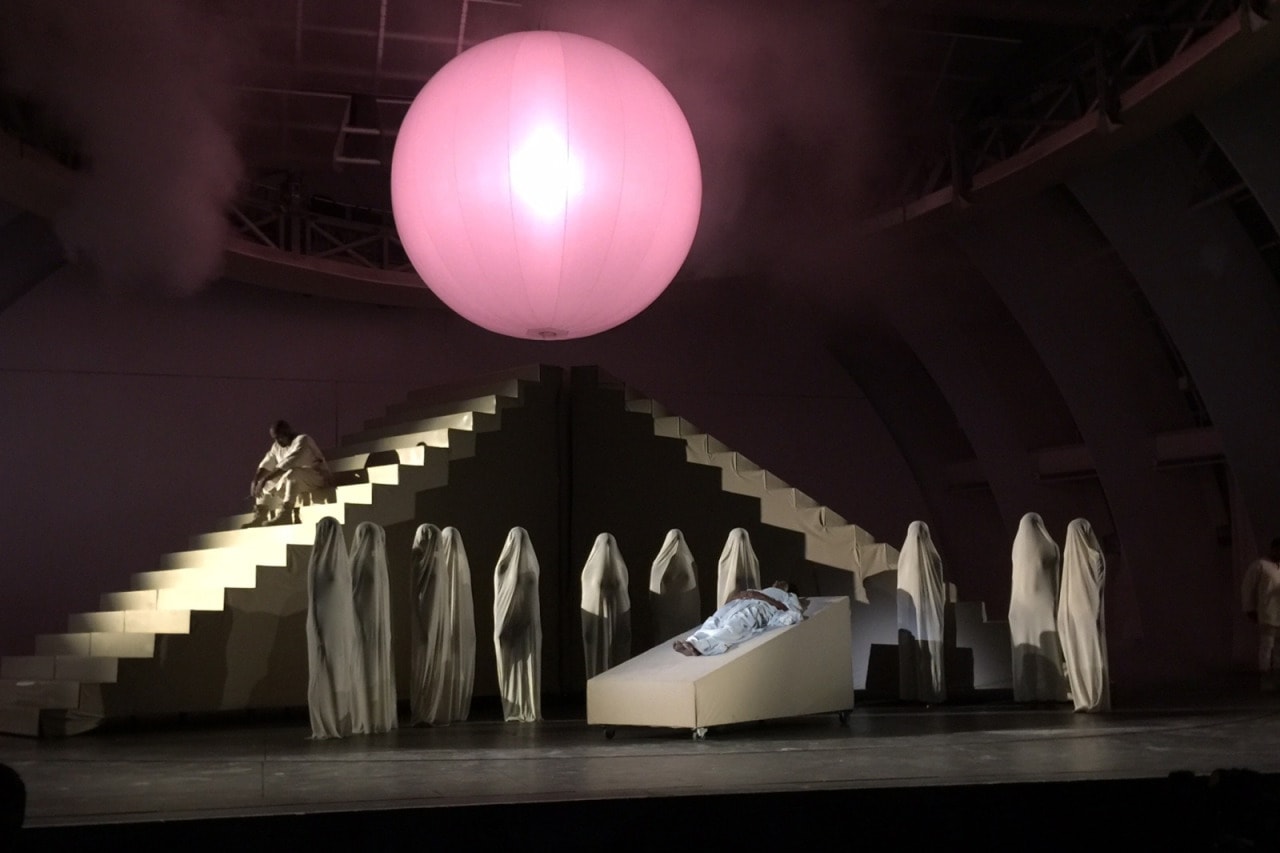 18 of 32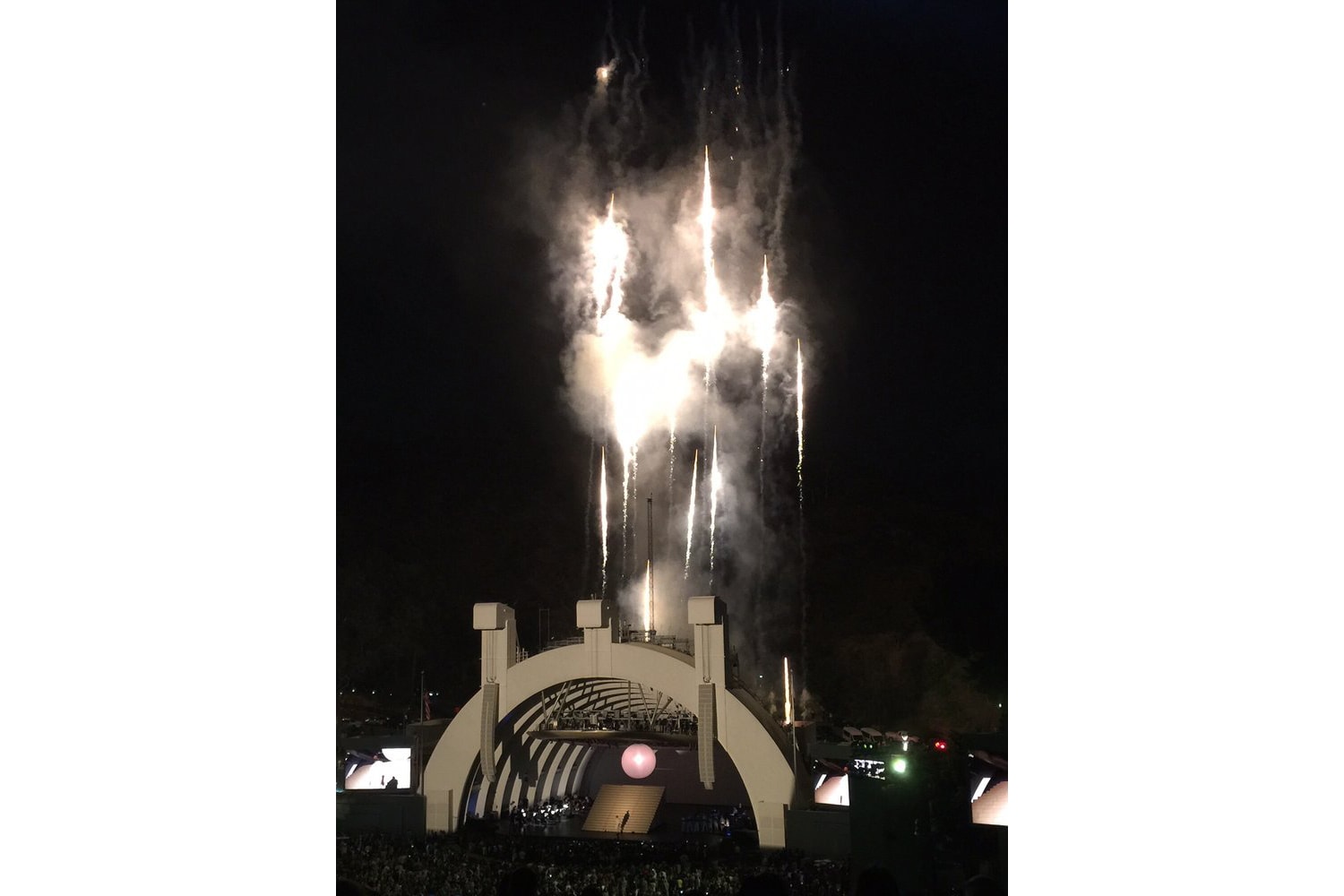 19 of 32
20 of 32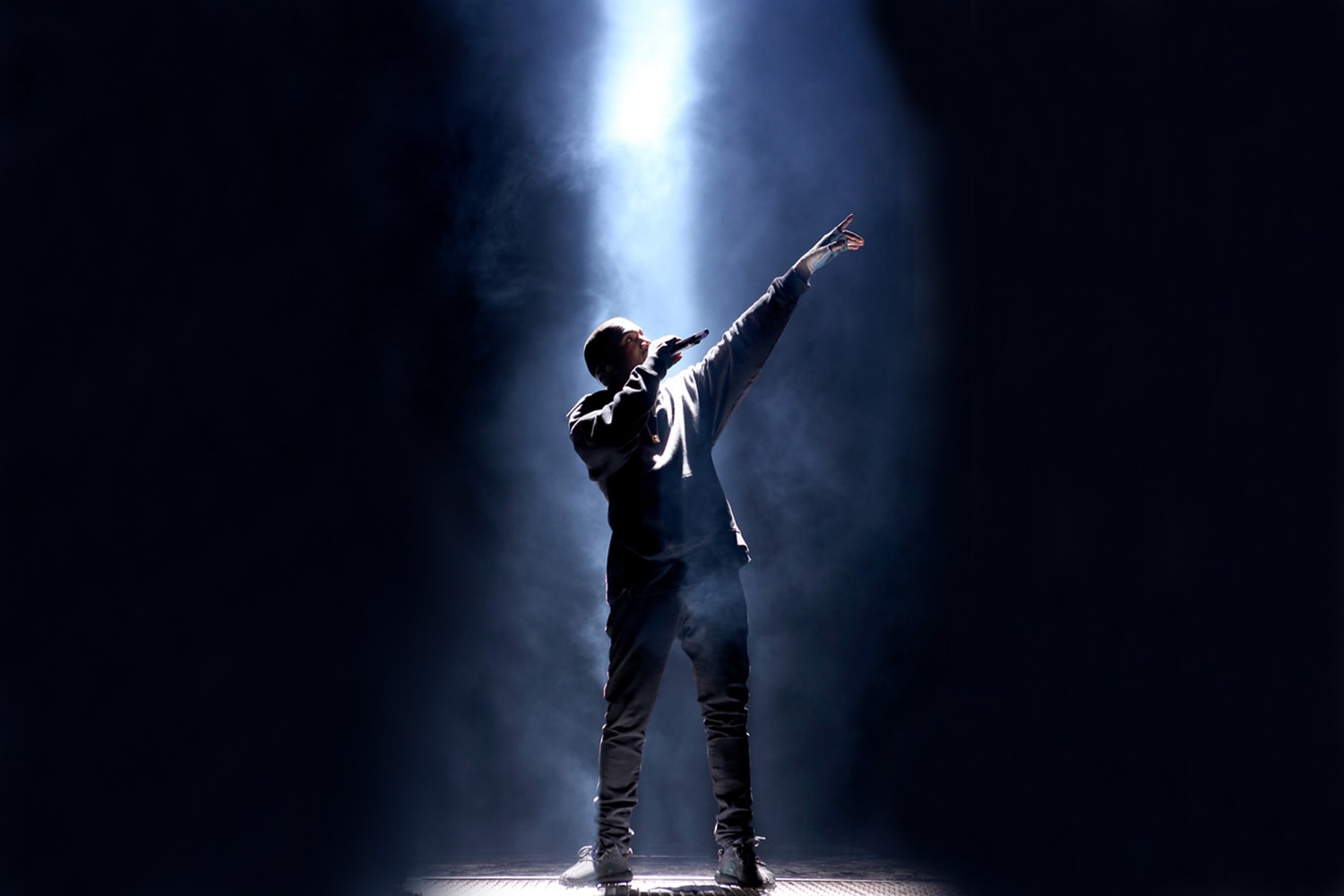 21 of 32
22 of 32
23 of 32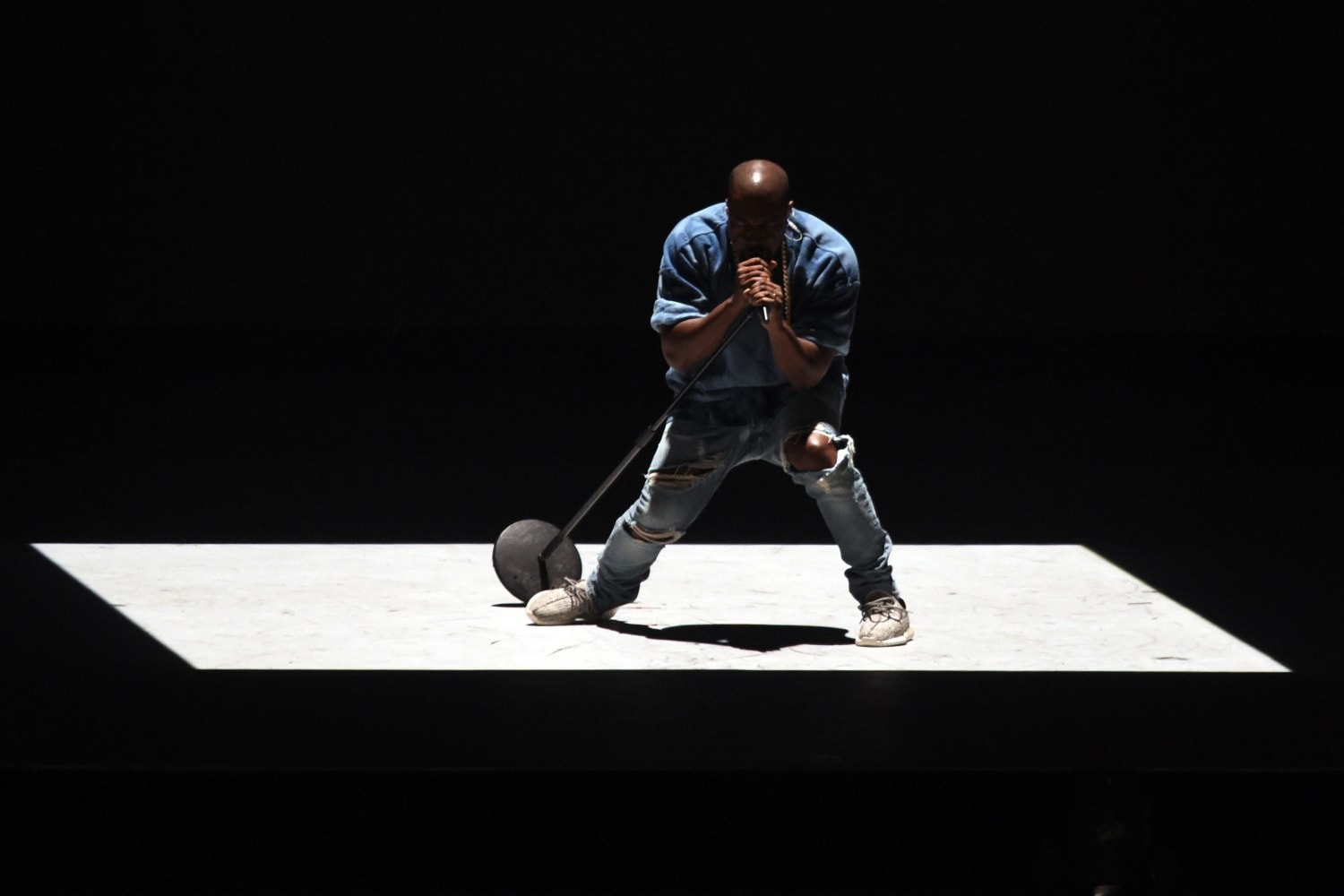 24 of 32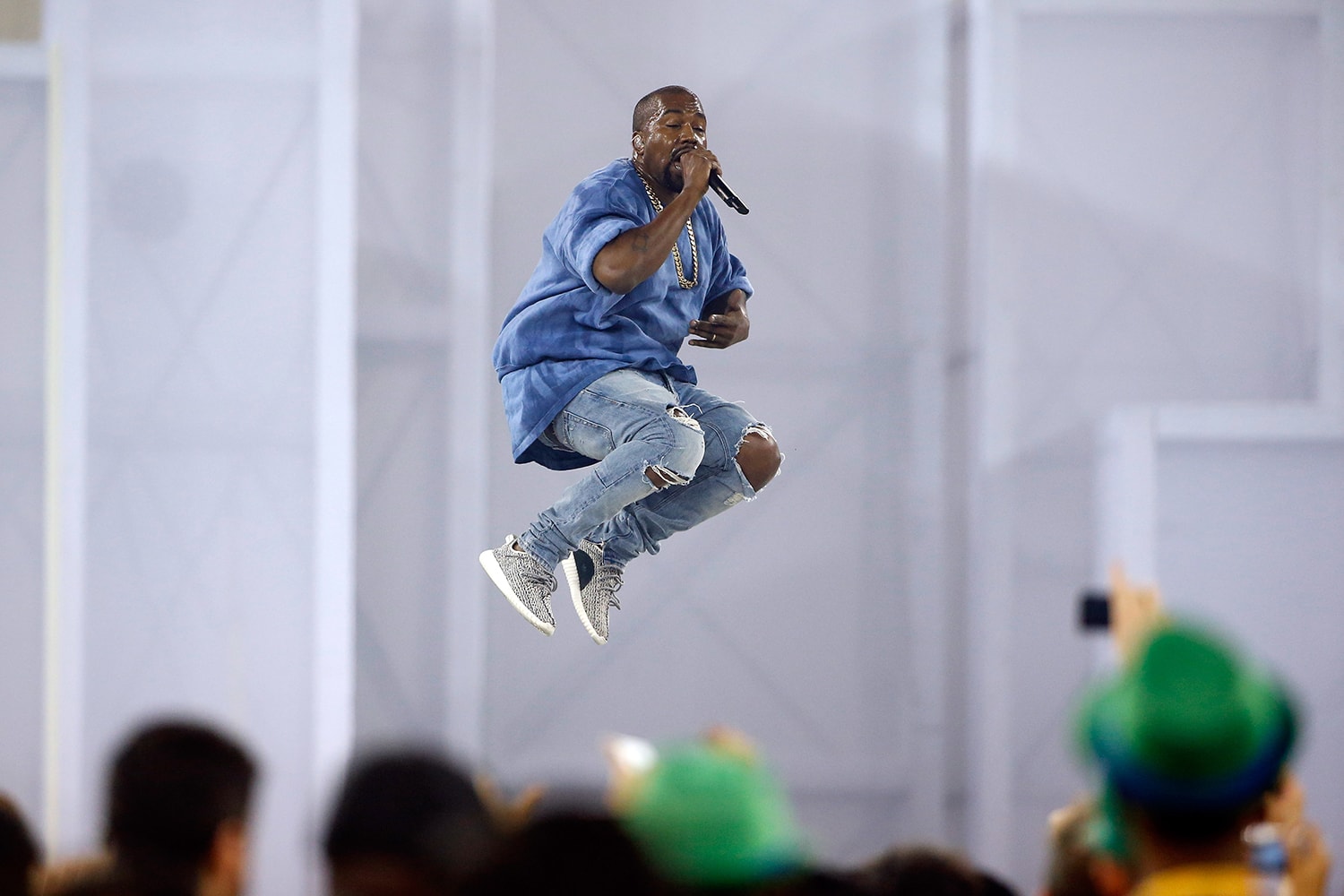 25 of 32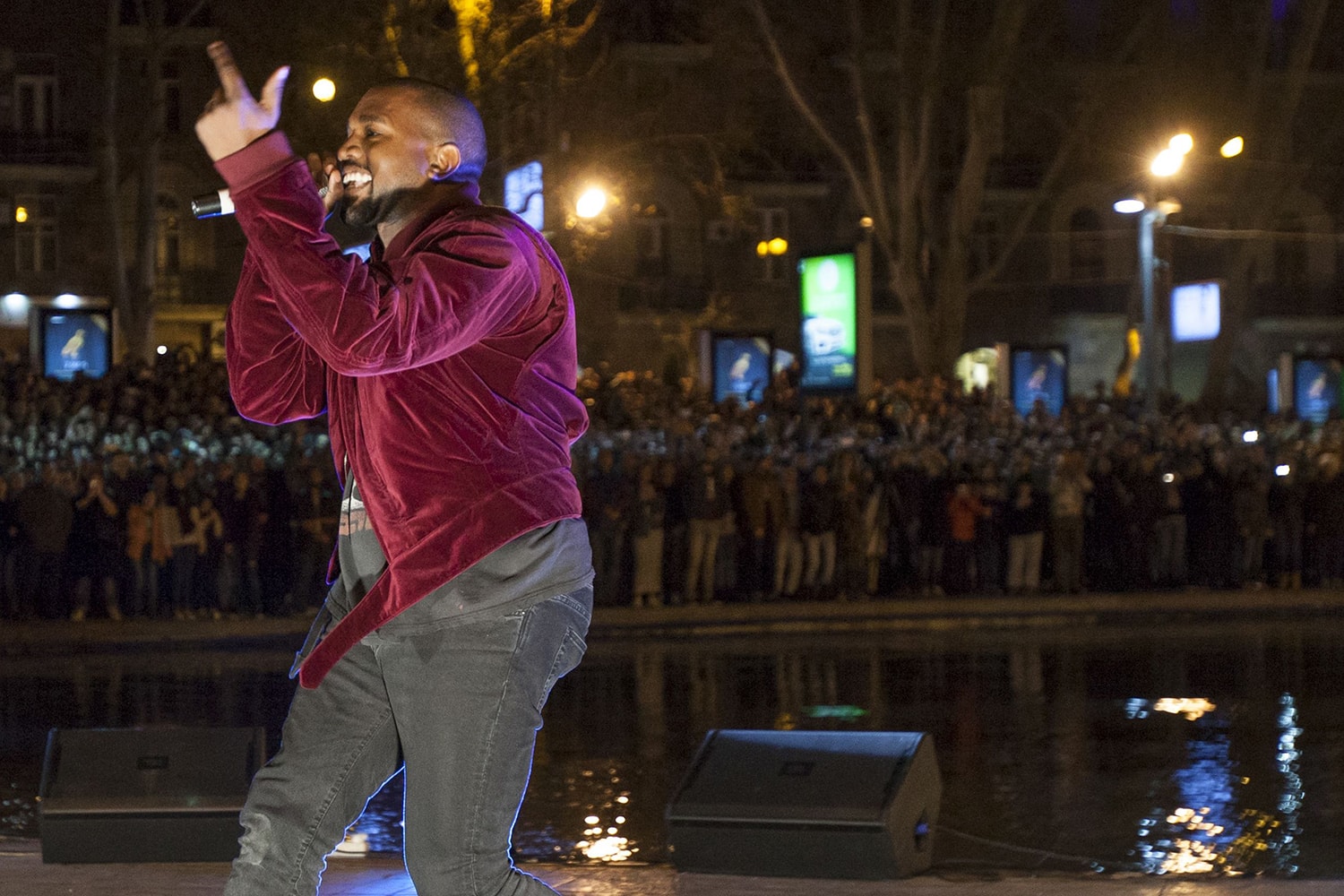 26 of 32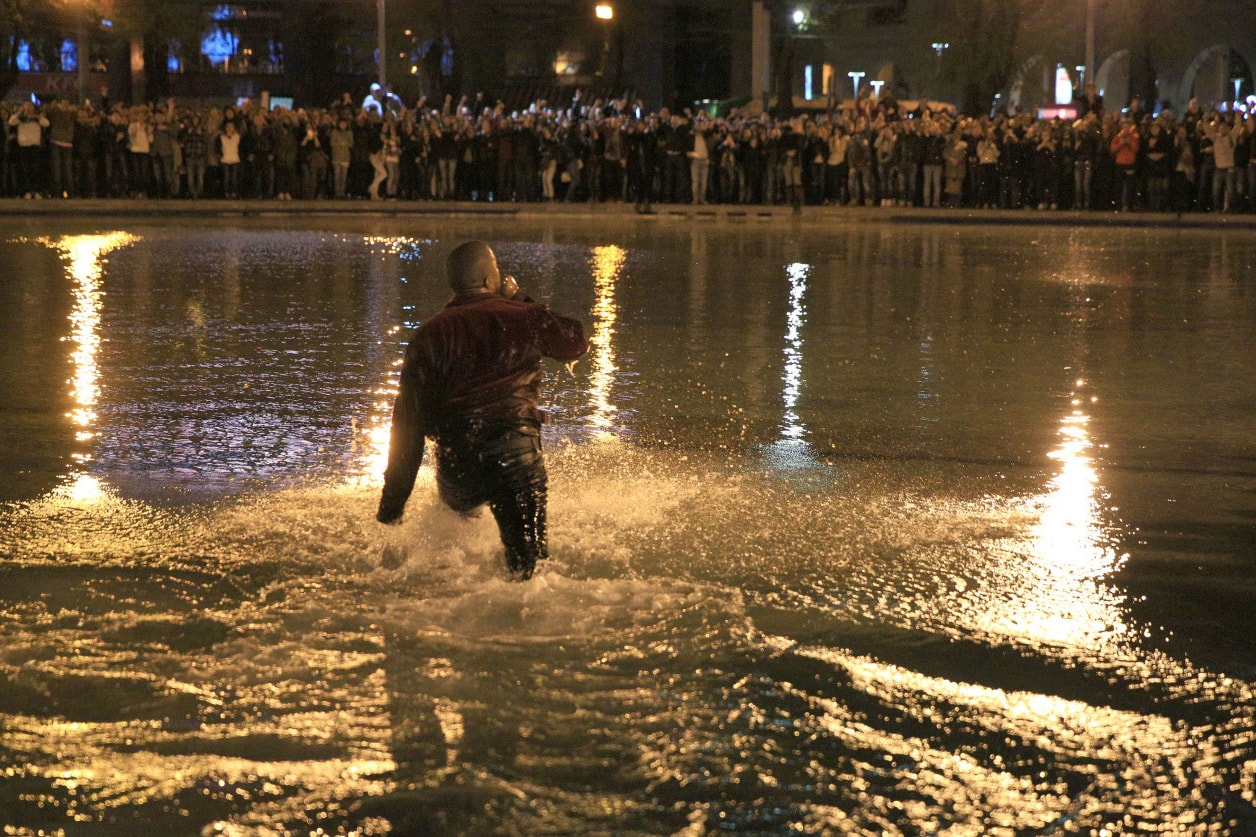 27 of 32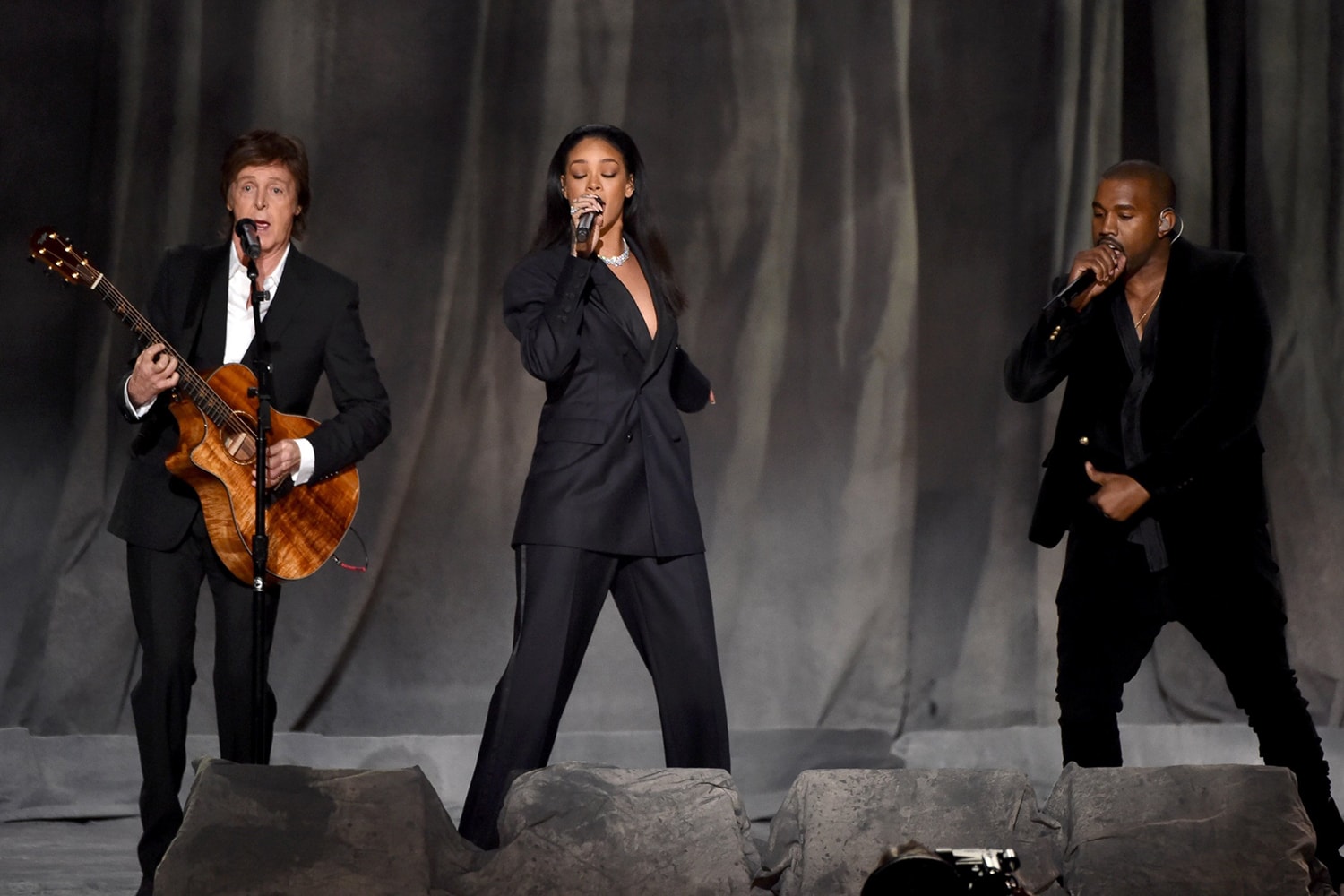 28 of 32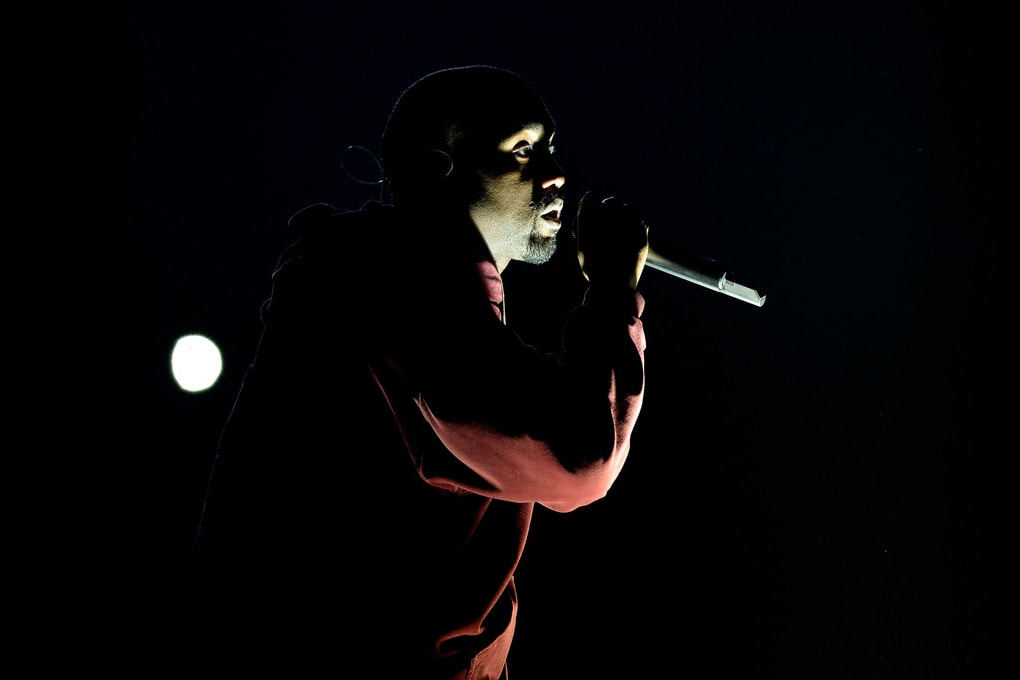 29 of 32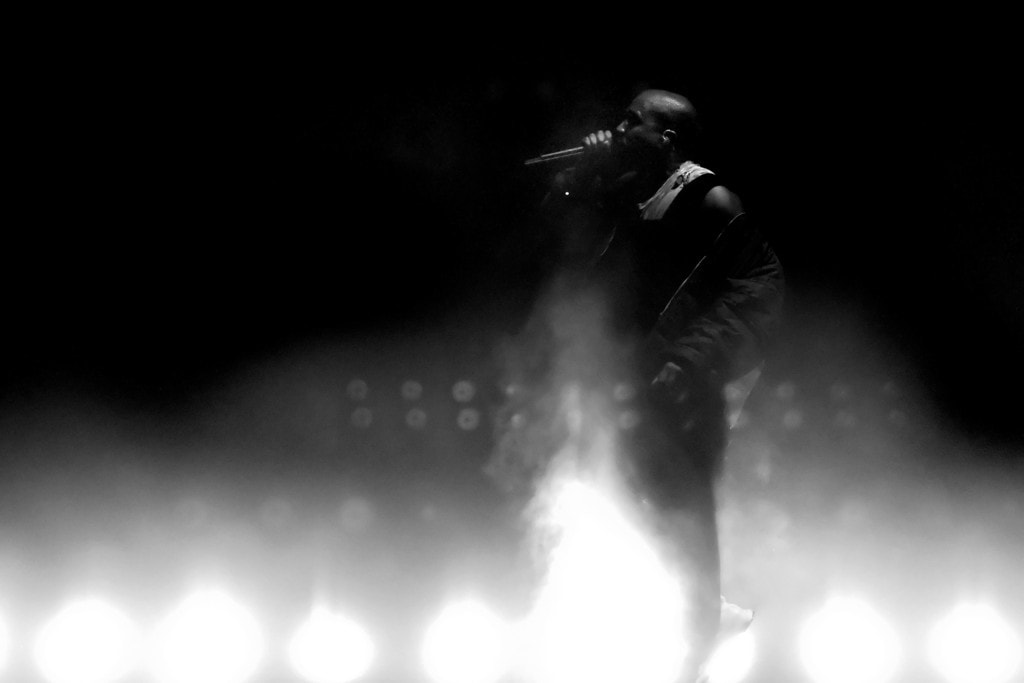 30 of 32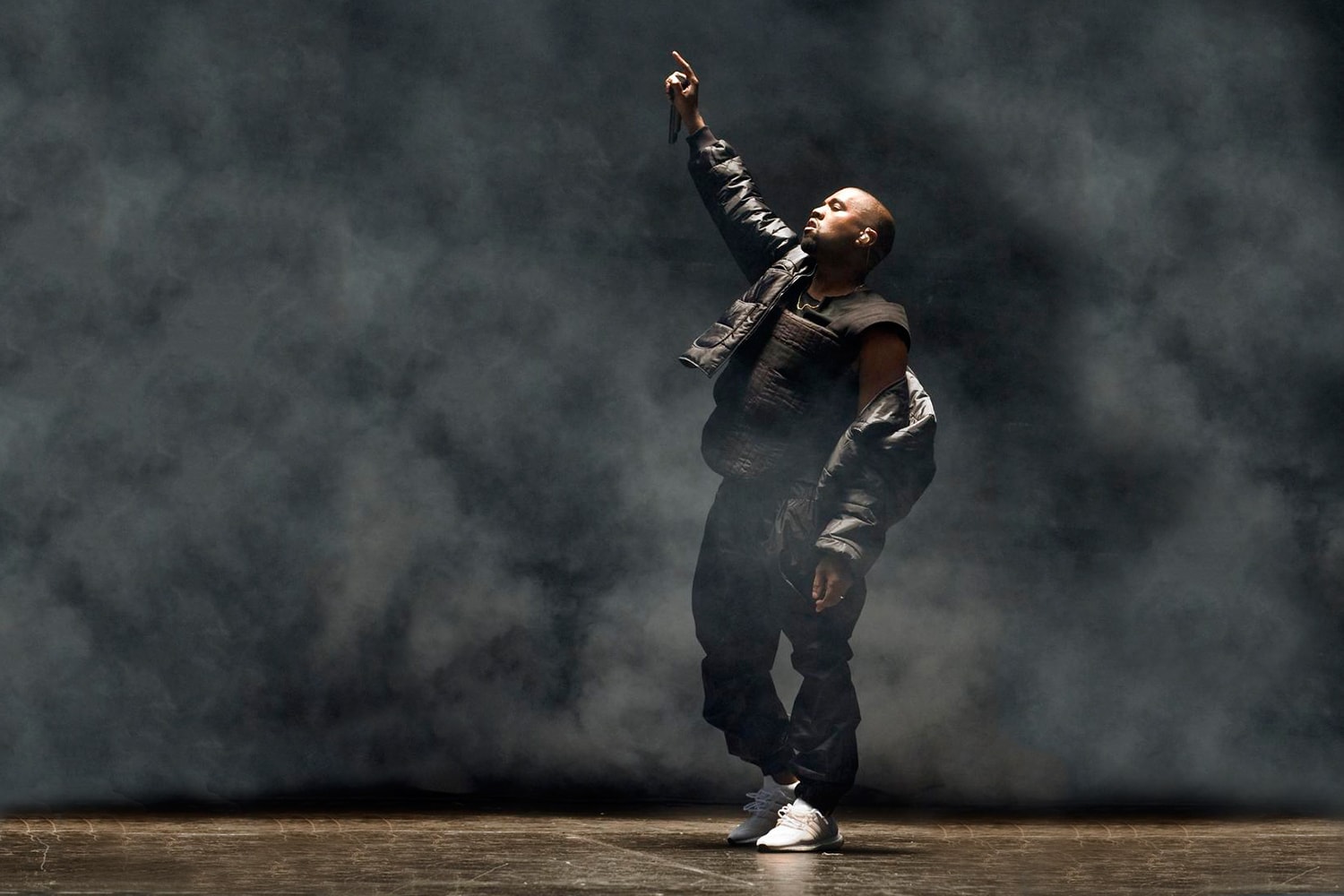 31 of 32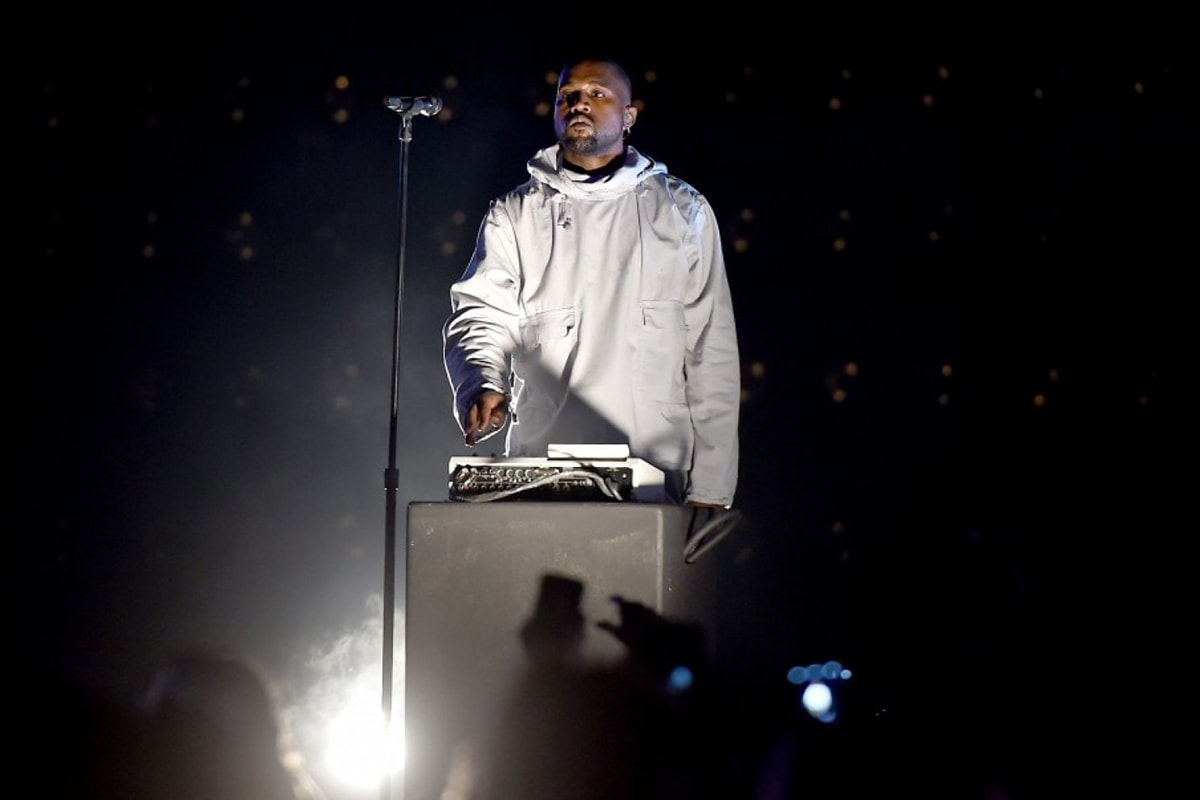 32 of 32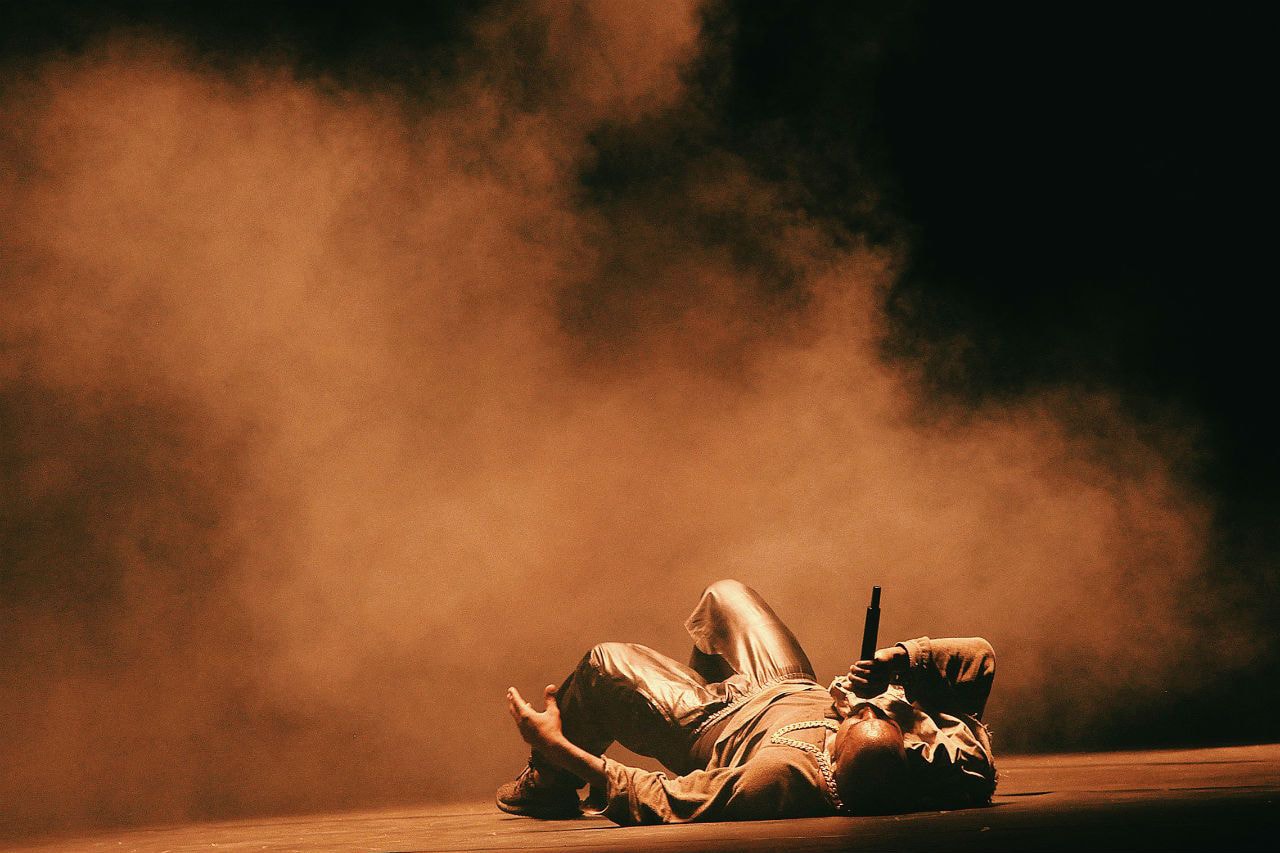 Kanye West's rare performances this year have been a great display of DONDA's vision on how music can collaborate with art and technology. While his music usually speaks the loudest, the stage decorations for Kanye's shows at this year's GRAMMY Awards festivities, Glastonbury festival or his show at the Hollywood Bowl — where he performed his 2008 classic 808s & Heartbreak live for the first time ever — continued to push the boundaries by turning stages into high art and offering a multi-sensual experience for the audience.
Was there a project that was more difficult than the rest to complete this year?
DONDA STAFF: We look at the whole year as one project. The Grammys, the Boosts, the Hollywood Bowl — the whole year is Kanye's motivation from xmas time last year. We as a collective, we look forward to making the year exciting and awesome things to happen. That's how we ended up starting the year off strong with that whole string of projects. It's not like "Oh we want to make a performance for the Brit Awards, or we're focusing on a singular project." The shoe is inspired by the music, the music is inspired by the TV performance. SNL for example was a culmination of the Yeezy line being done and Kanye wanting to bring something amazing to TV and having NBC as a partner. Giving us the opportunity to do a performance that was unique. That's how we approach everything.
Album/Single Art
1 of 9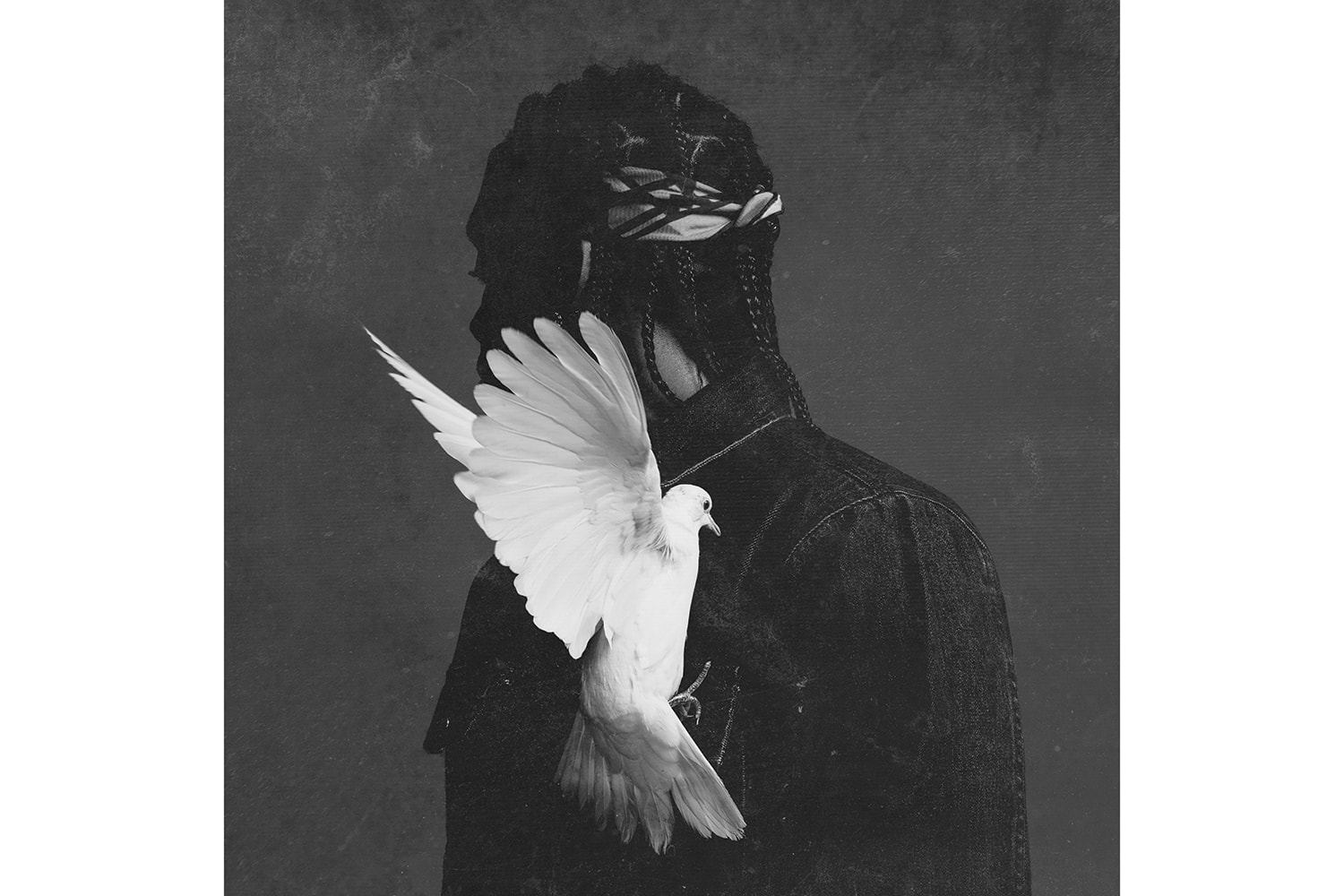 2 of 9
3 of 9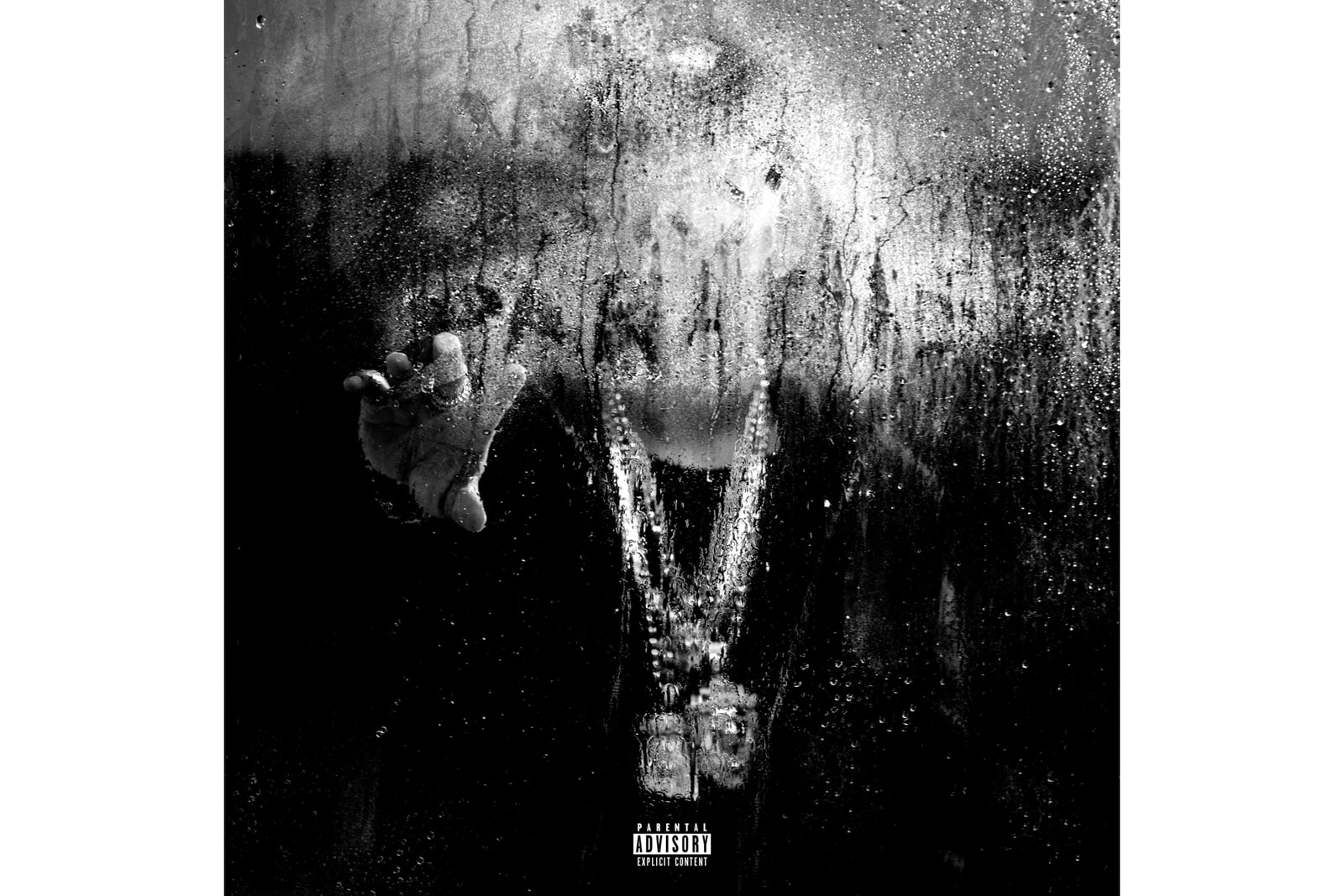 4 of 9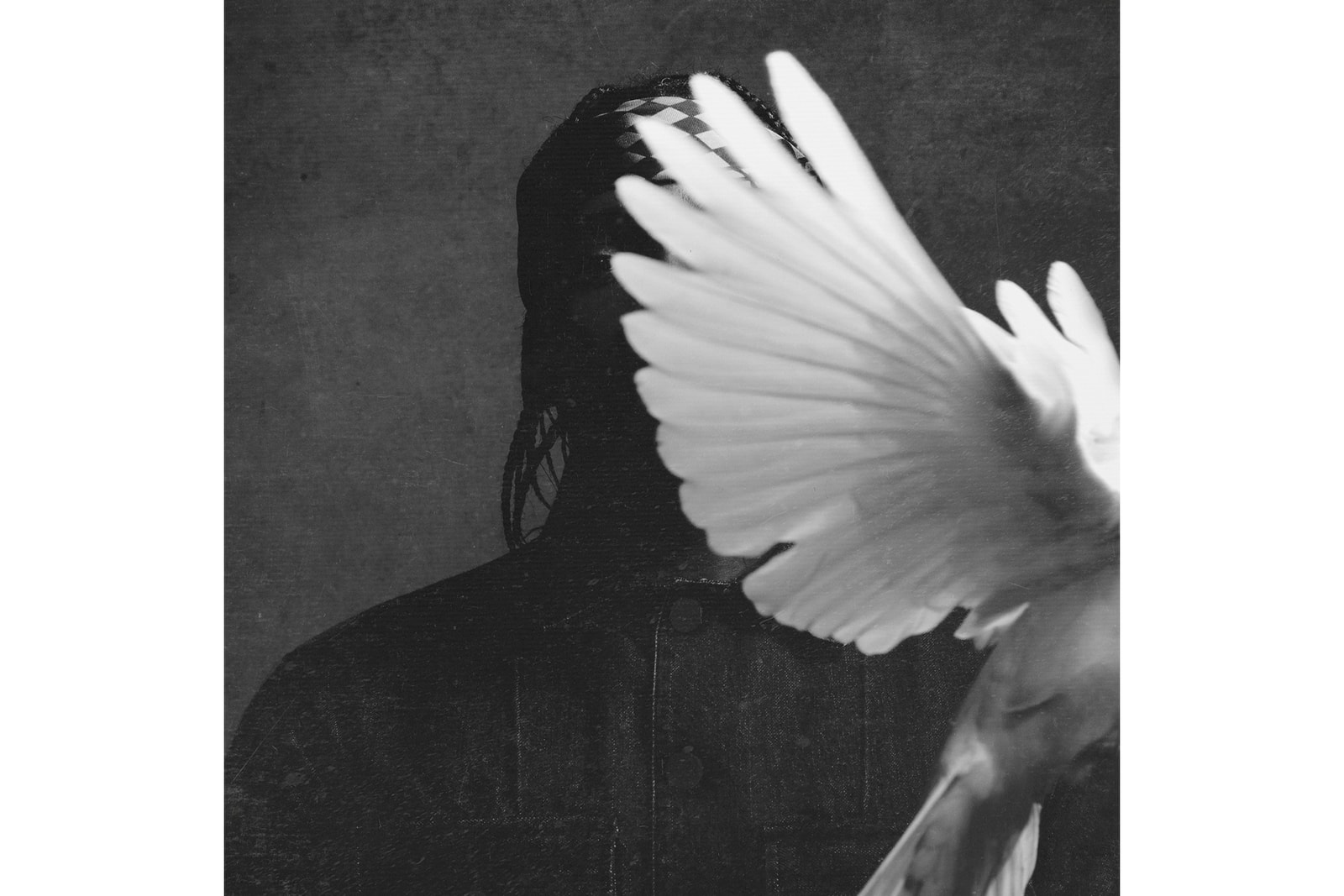 5 of 9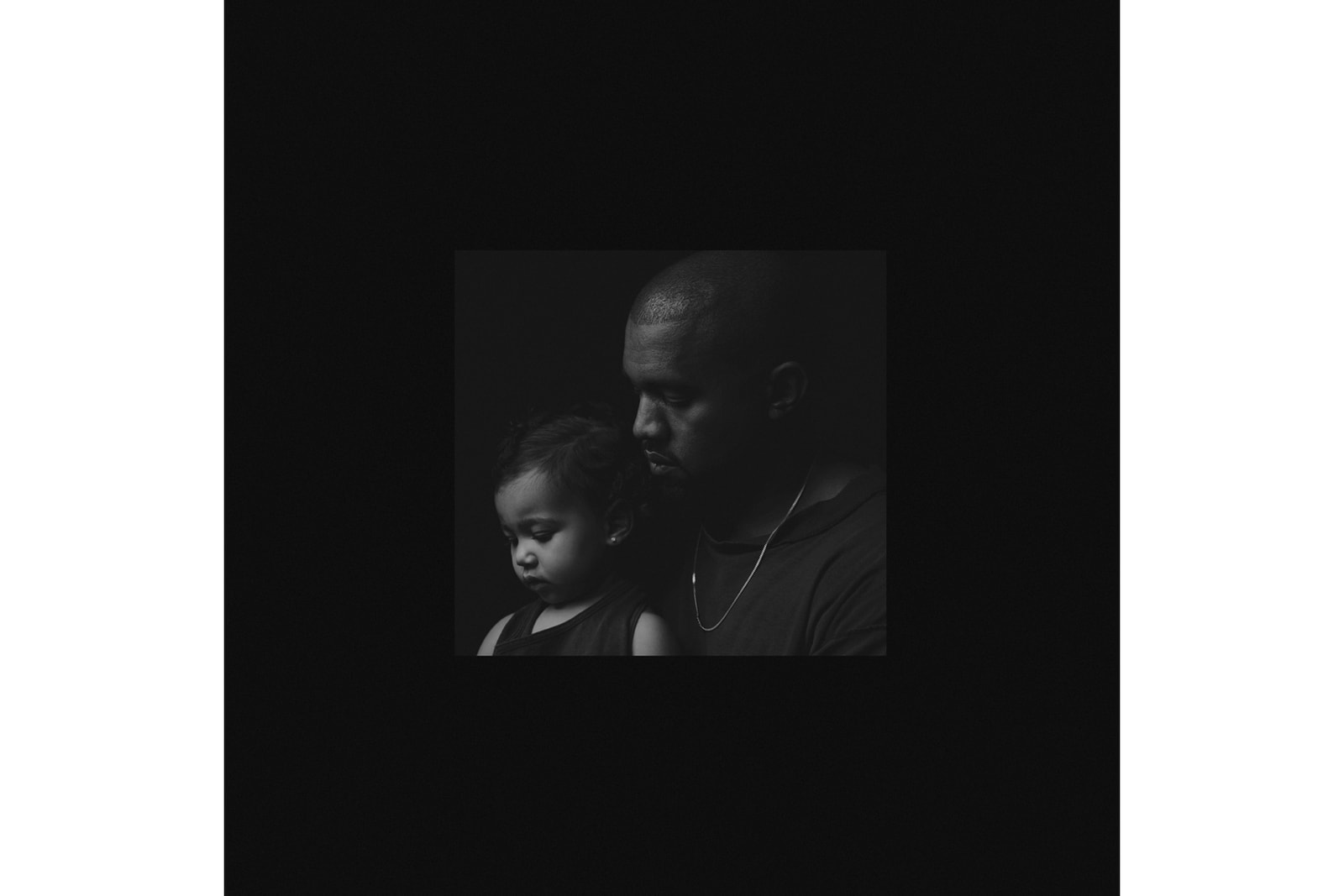 6 of 9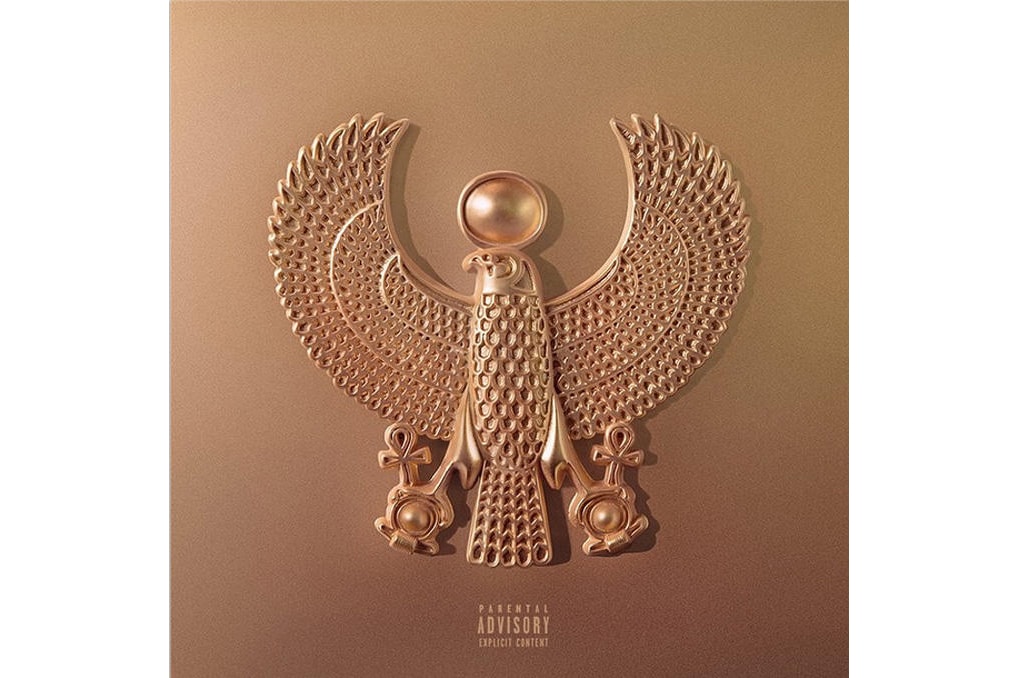 7 of 9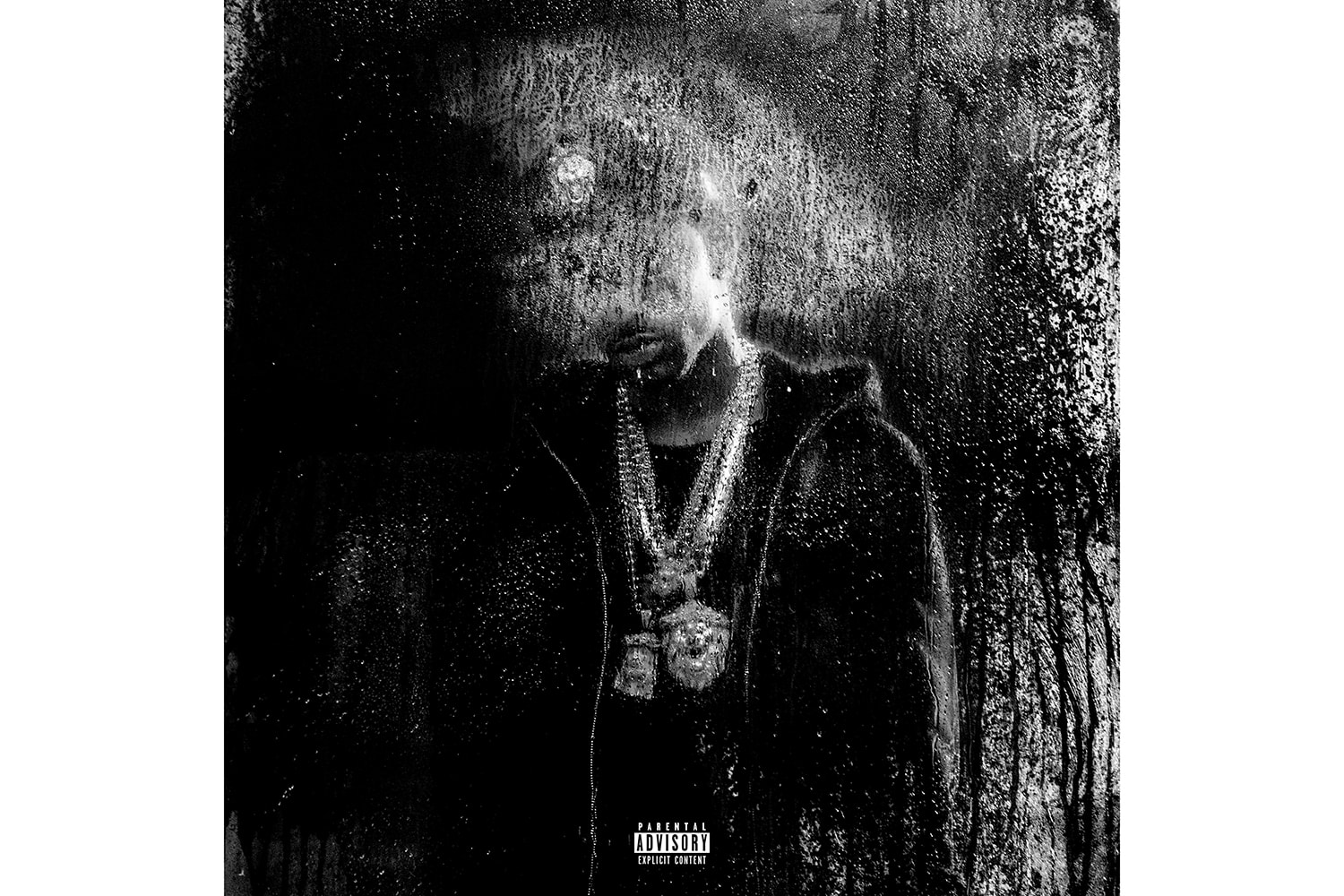 8 of 9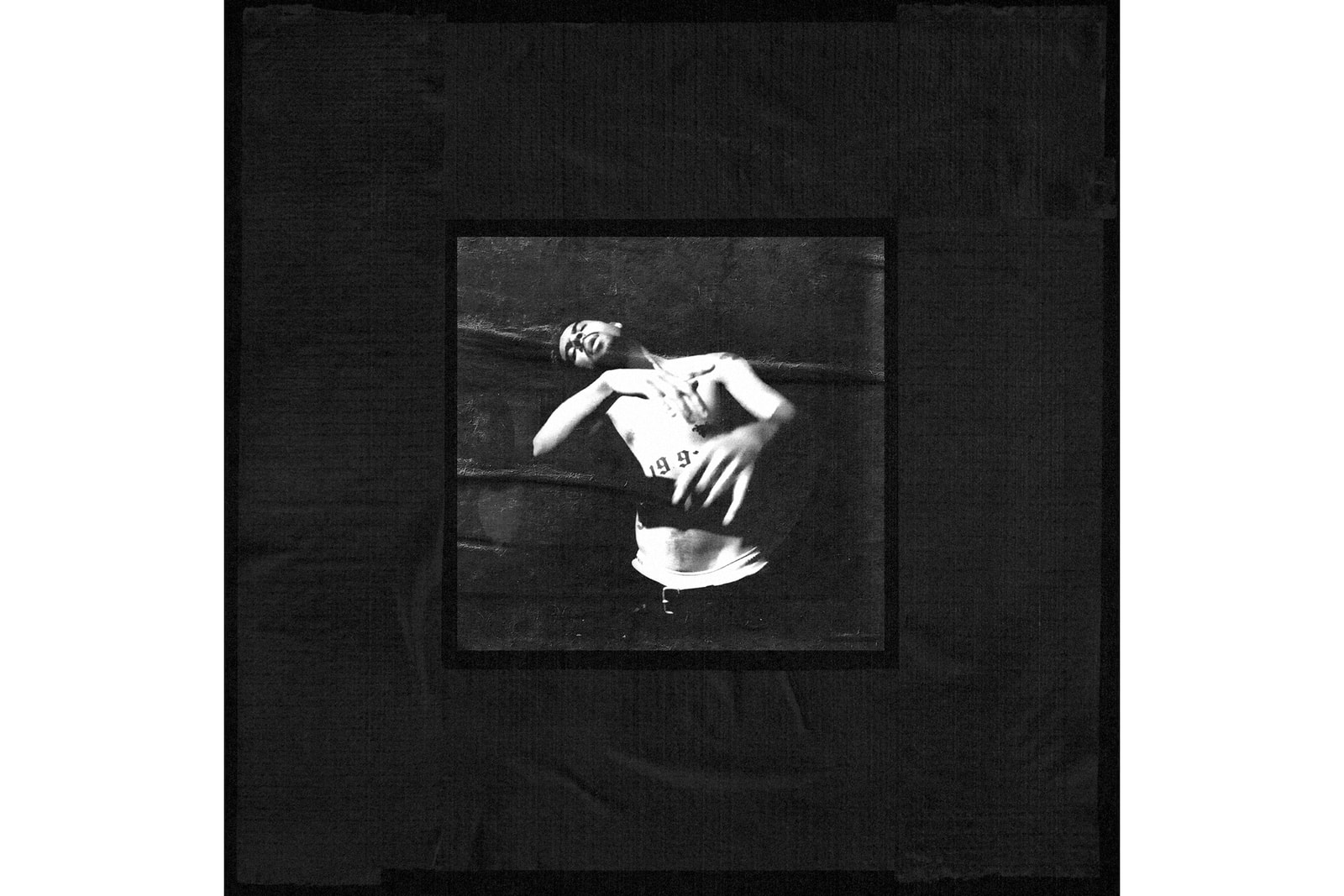 9 of 9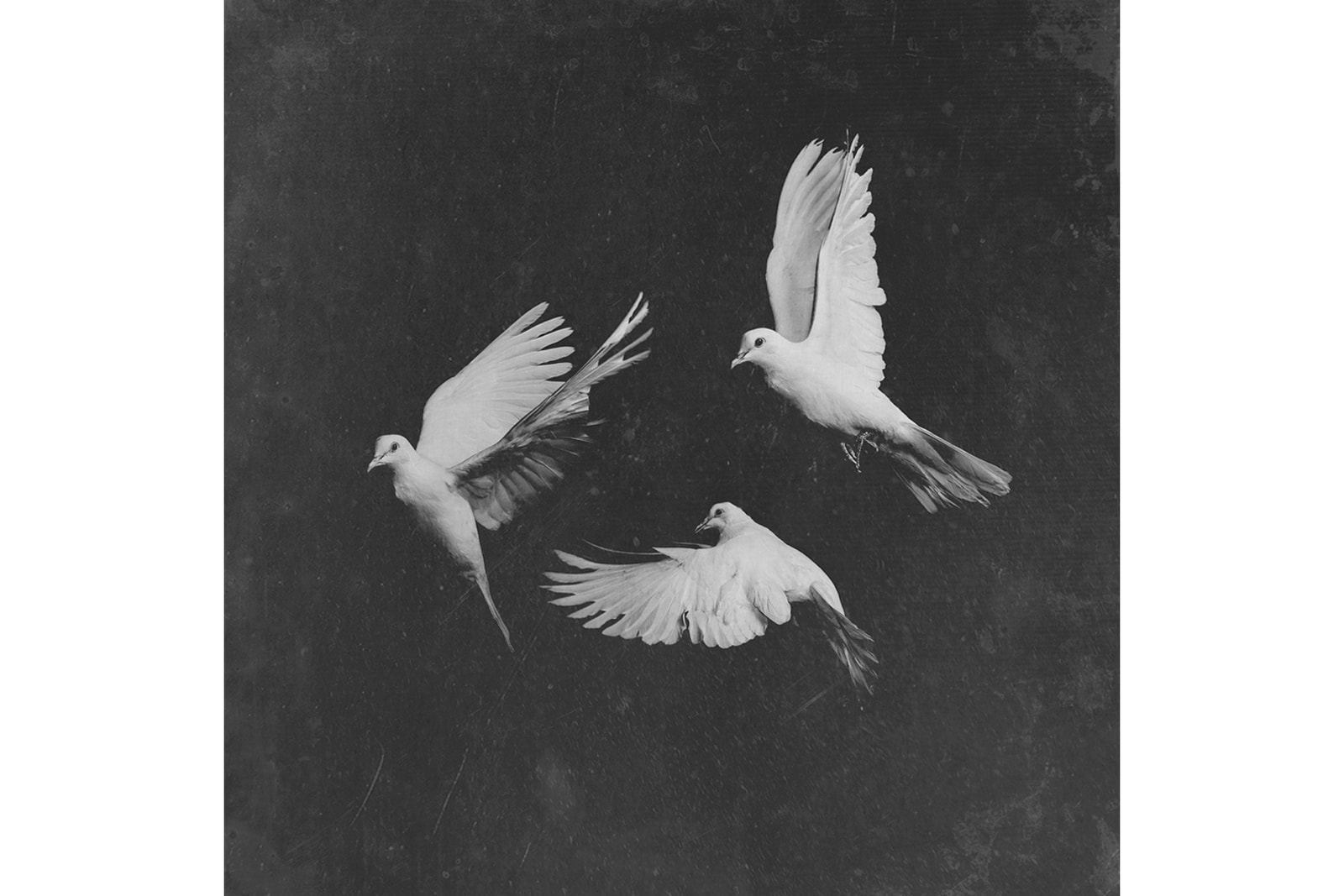 Whether providing for its relative in G.O.O.D. Music or others, DONDA has managed to separate itself from the masses through its incomparable expression. Over time, conveying one's message has grown to push the limits of the phrase "less is more" and album covers along with single artwork have been the perfect stage to showcase the creative mindset of the DONDA creative team. During 2015 the DONDA creative team has played parts in highly memorable artwork for projects and singles such as Tyga's The Gold Album: 18th Dynasty, Vic Mensa's "U Mad" along with "Only One" & "All Day" by Kanye West. Furthermore, Big Sean's third studio album Dark Sky Paradise also received the DONDA treatment. Most recent work from the creative minds at DONDA feature Pusha T's King Push – Darkest Before Dawn: The Prelude along with the project's anticipation building singles in "Untouchable" and "M.F.T.R."
Is it different working on projects for Kanye compared to projects for the others like Pusha T?
DONDA STAFF: Kanye is the Creative Director. The whole time we're trying to push for something new and awesome. That's what Donda is. I think it's important that people understand he is a creative person himself, for himself — we have to separate the entity. It's not only for a project to have his face on it but it's also a shoe for adidas or album packaging for Pusha. It's the same thought-process but not singularly attached to himself. There's a think-tank around to push for something interesting and innovative.
Video
1 of 6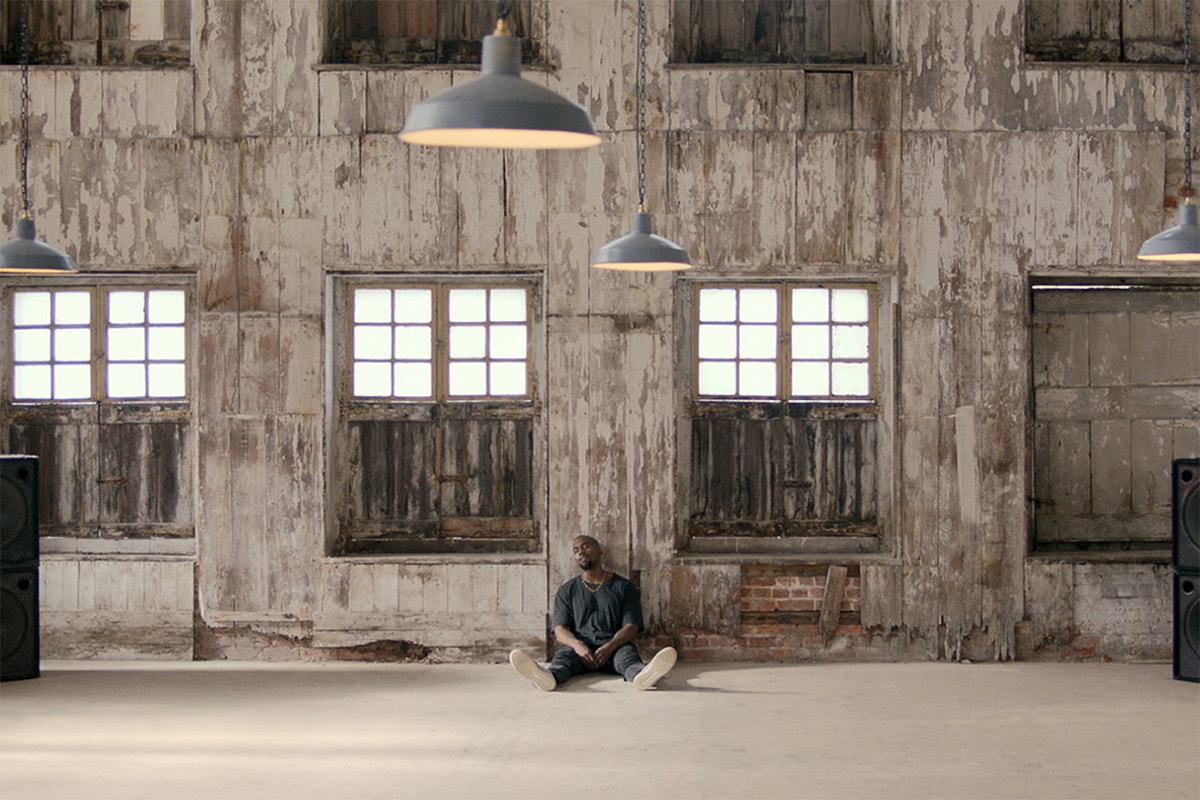 2 of 6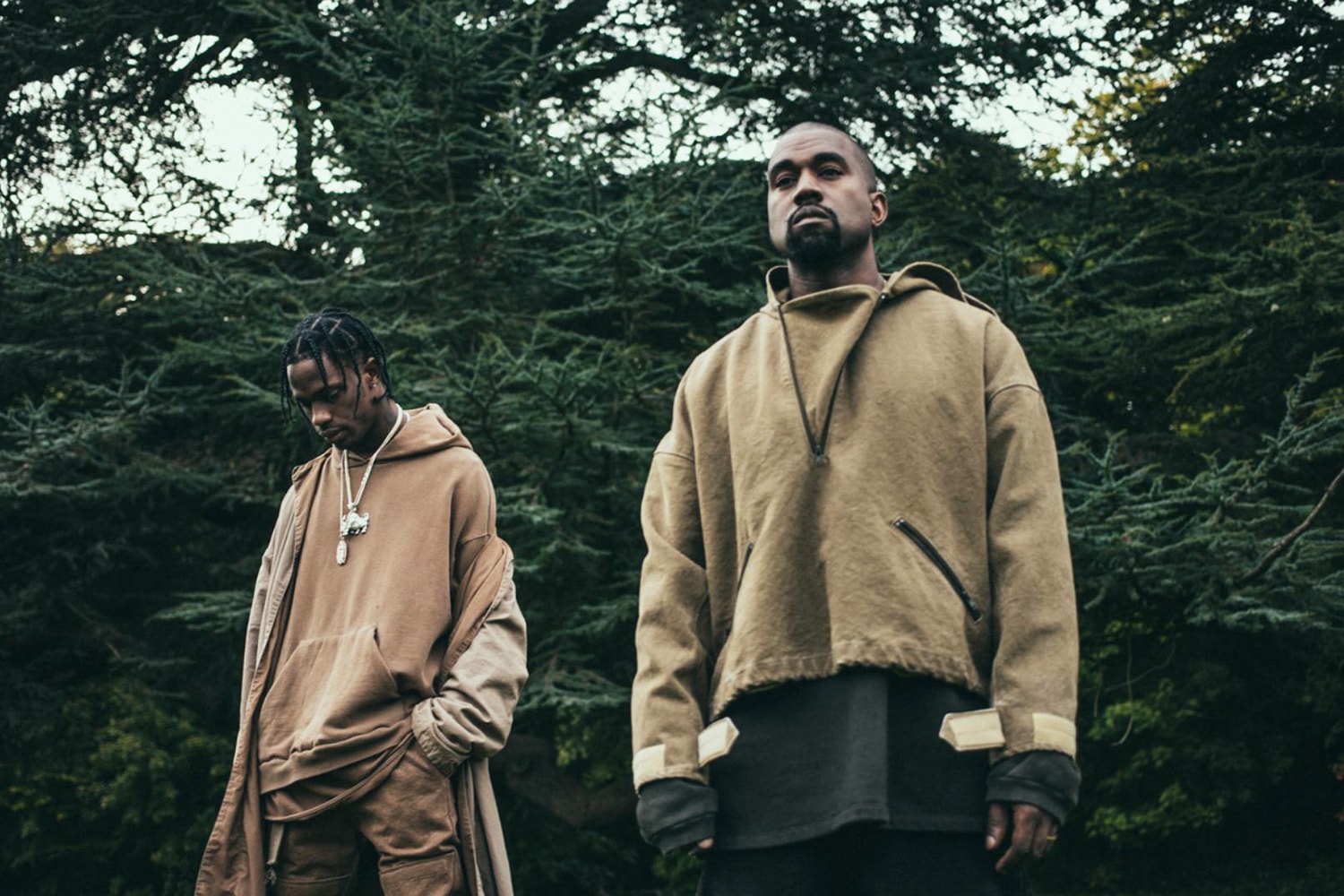 3 of 6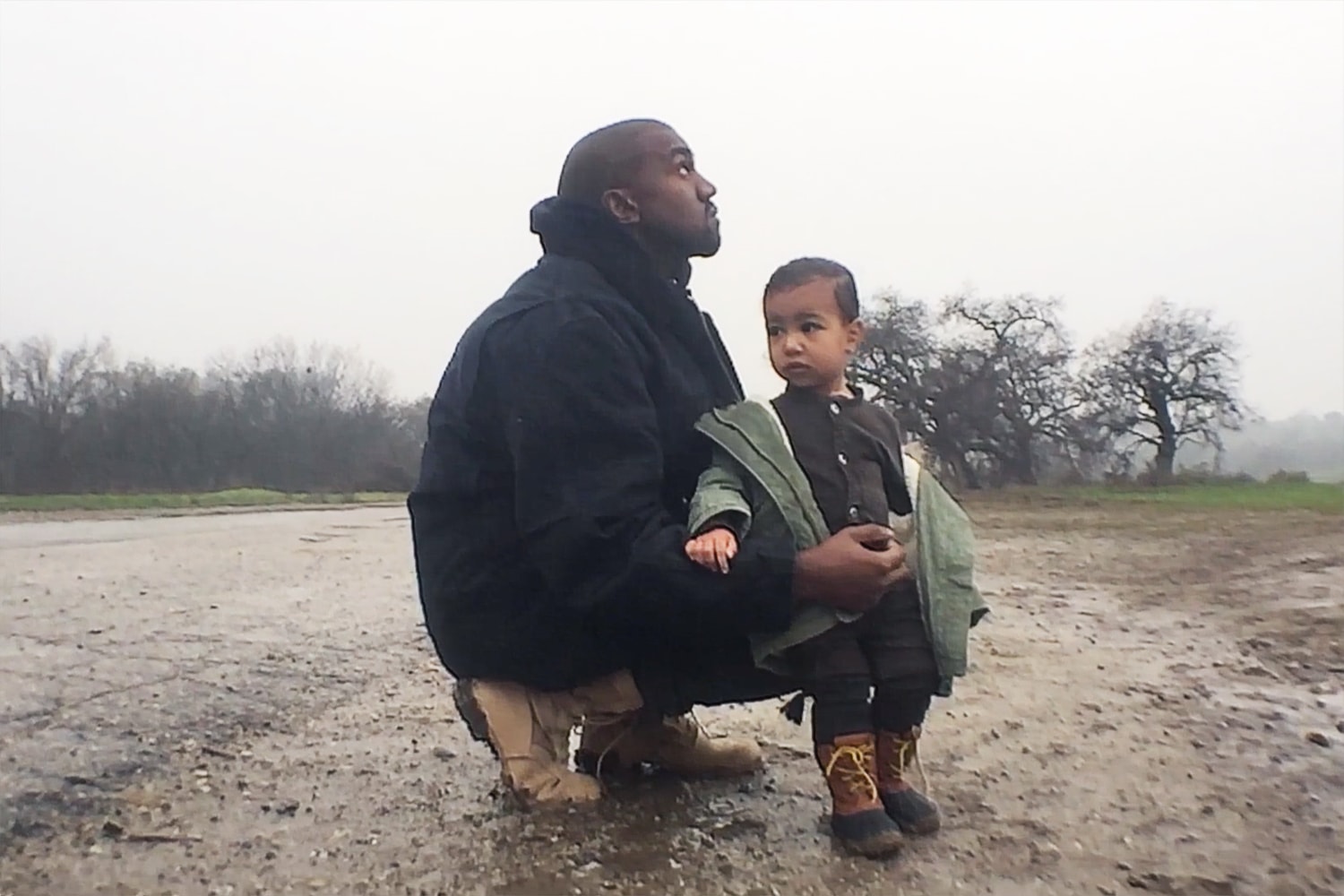 4 of 6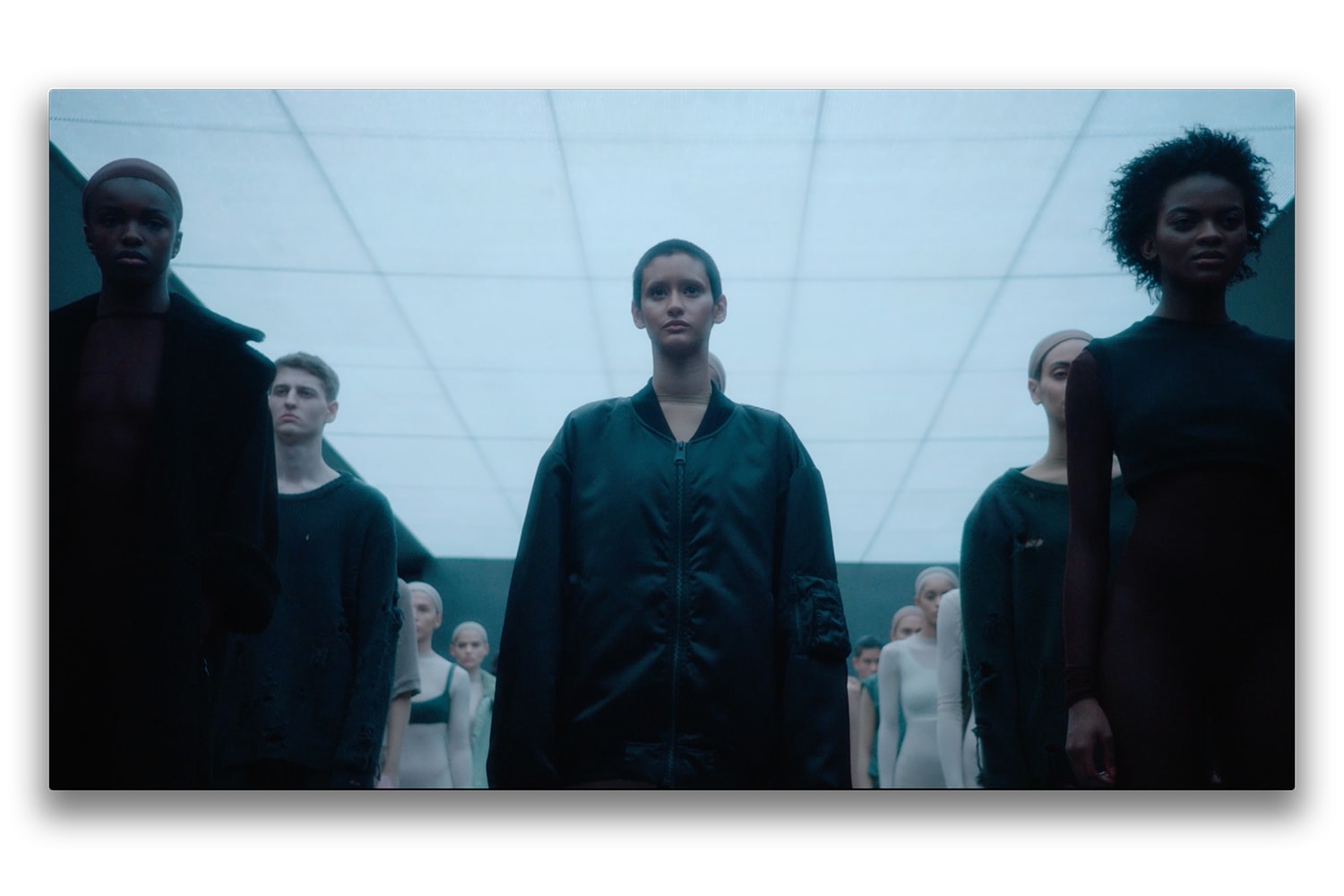 5 of 6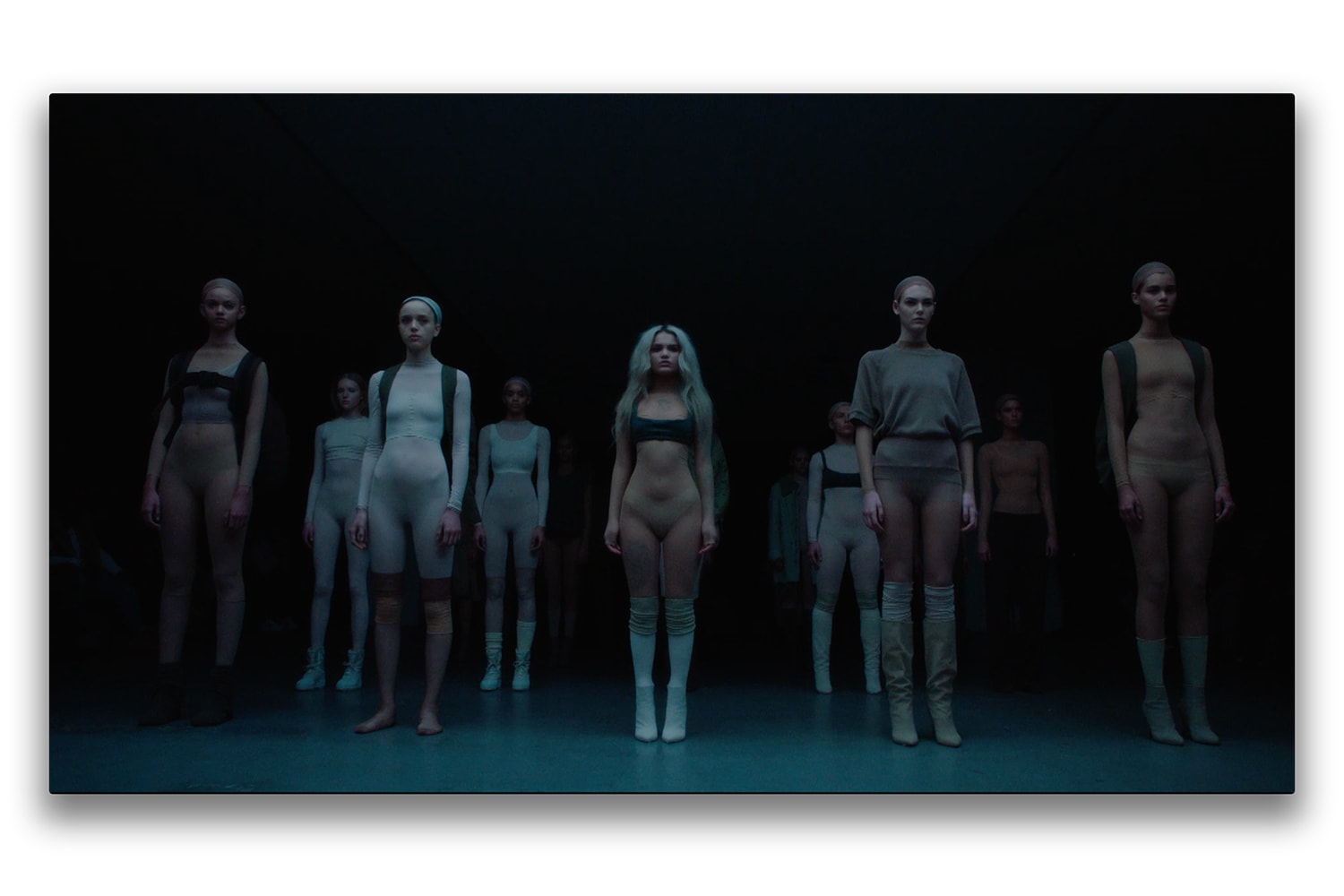 6 of 6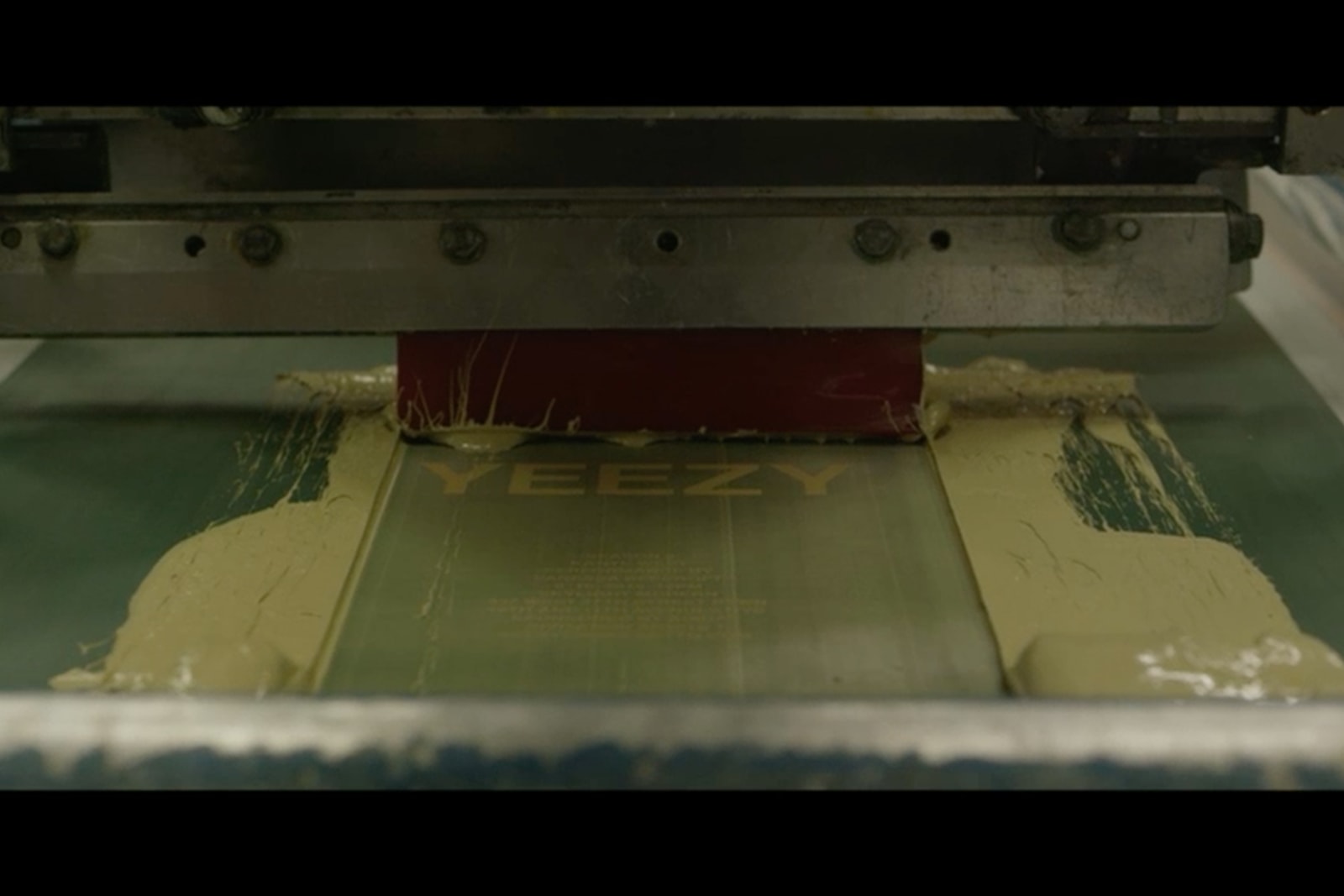 Visuals are what DONDA does best and thus its video projects, whether it be music videos or video companions for fashion show press releases, utilize the gamut of expressionism and striking design cues to somber scenes and visually awe-inspiring looks into the souls of its subjects. In collaboration with Oscar-winning 12 Years A Slave's director Steve McQueen, DONDA created a stunning visual for "All Day" that painted a microscopic portrait of West, with the camera serving as a close observer. "Only One" served as a love song for Kanye and Kim's first born daughter North West, with a tear-jerking vocal track with none other than Paul McCartney and a video of the most personal moments between father and daughter. Fashion-wise, Yeezy Season 1's official video landed blow after blow of the clothing collection's offerings, while the official Yeezy Season 2 video, set against a silent soundtrack, served as a behind-the-scenes documentary of the man, his clothing, his models and his ultimate vision. As a whole, and with everyone involved in the video production, direction and execution, DONDA serves as a prime example of an agency that has no limits in its visual creativity.
How would aspiring creatives be able to join DONDA, or is it more the case of DONDA finding them?
DONDA STAFF: This is a better question for [Kanye] — the idea for DONDA if you look at his original tweet it's not about joining, it's about raising the taste level and doing great work. Everyone is a part of it. It's not necessarily a team, that you have to join this creative agency. The idea is that everything can be DONDA. The whole taste level of art, the art direction — everything can be pushed to a higher level.
Original Tweets
DONDA will be comprised of over 22 divisions with a goal to make products and experiences that people want and can afford…

— Kanye West (@kanyewest) January 5, 2012

We can collectively effect the world trough design.We need to pick up where steve jobs left off

— Kanye West (@kanyewest) January 5, 2012

We want to help simplify and aesthetically improve everything we see hear, touch, taste and feel.

— Kanye West (@kanyewest) January 5, 2012
DONDA STAFF: We're seeing the early years of what Kanye's main concept is. In large part, DONDA is a new system for a young creative agency that's super in tuned with culture. A self-taught generation. We taught ourselves graphic design and aesthetics. We have a root in art history and it's very important in the spirit of DONDA that's like, the best will rise to the top. It's not a singular concept. The most essential concept in DONDA is the best is achievable through collaboration. We collaborate with the best. Nick Knight, Condo, Murakami, a Jonny Ive at Apple. Is it possible to get that person on the phone? And we do, and bounce ideas off that entity.
Print
1 of 10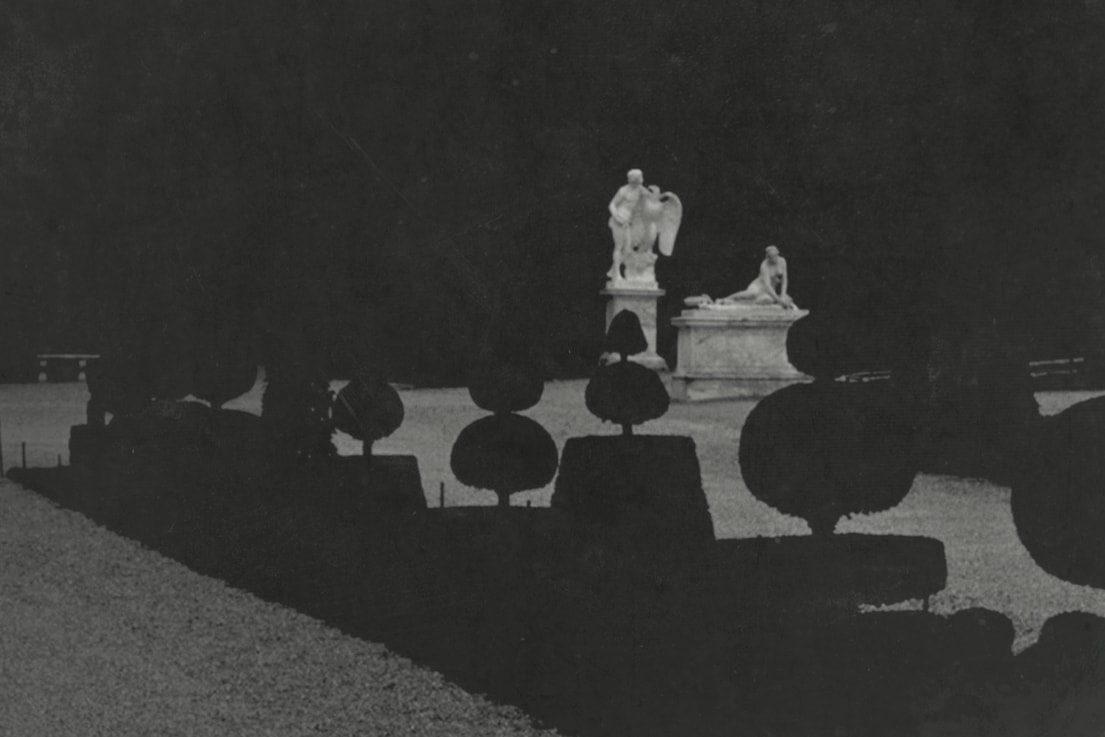 2 of 10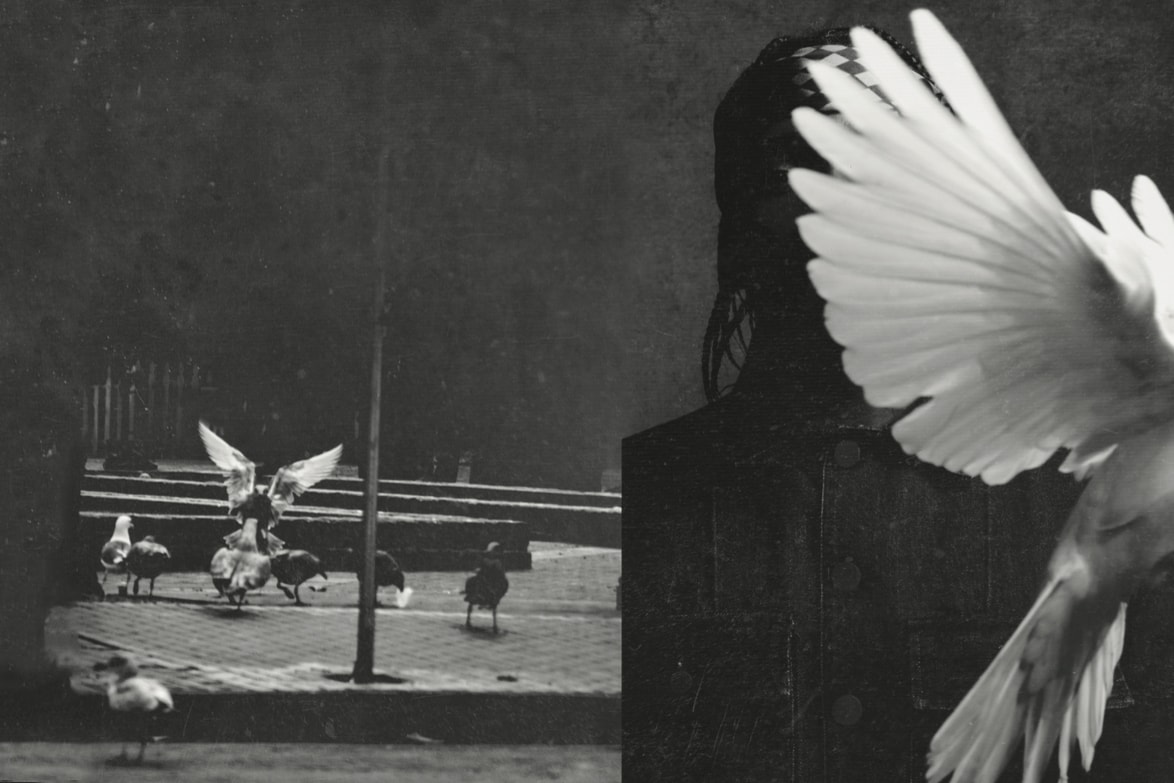 3 of 10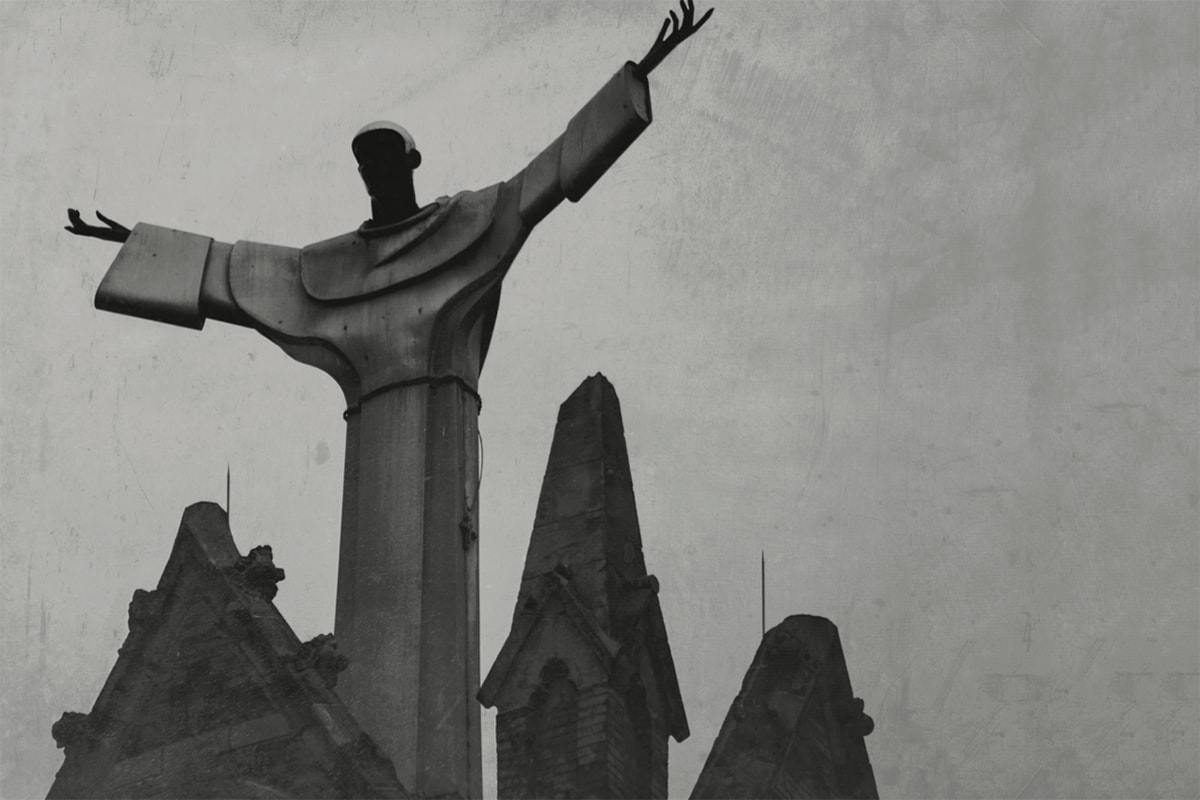 4 of 10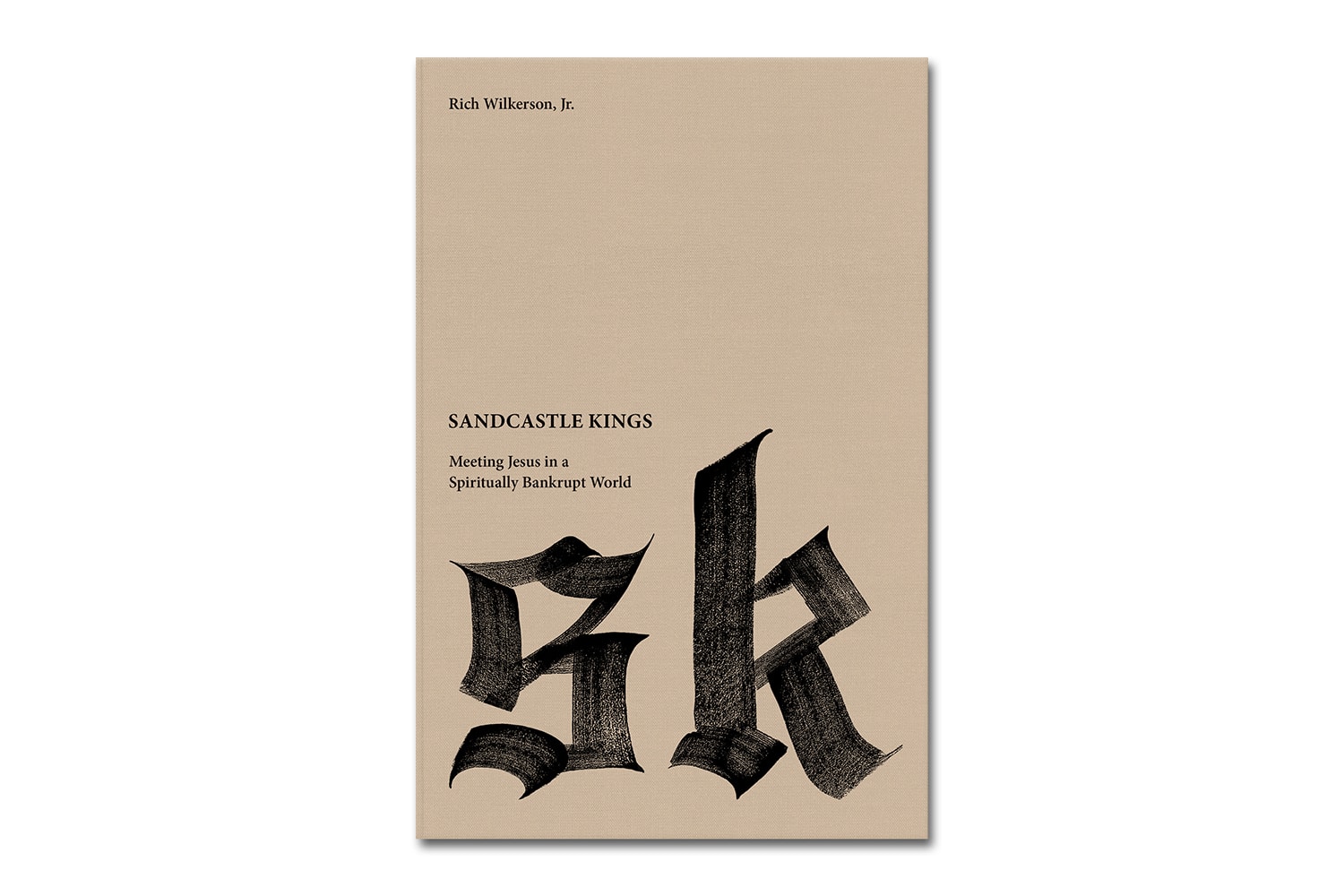 5 of 10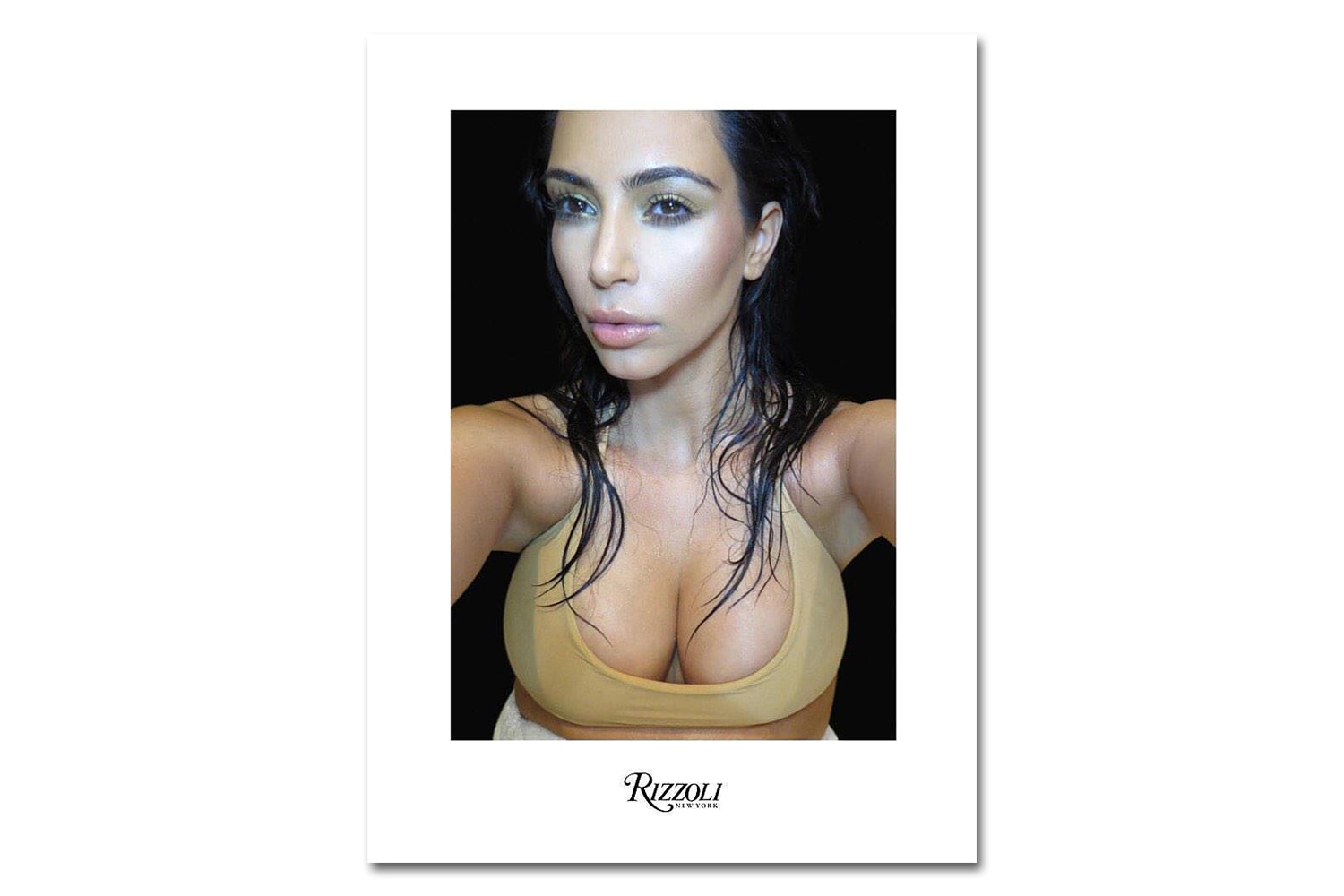 6 of 10
7 of 10
8 of 10
9 of 10
10 of 10
An art form many consider dying or even deceased altogether, DONDA's reach into the analogous medium of print negates all indication of such notions. Yeezy Season 1 was given an in-depth look via a "lookbook" zine this year, with dark tones and grained shadowing that showcased the highly anticipated collection. Kim Kardashian's Selfish exposed the social media queen's soul, while the Juergen Teller Kanye, Juergen & Kim set the generation's couple against a fairly odd backdrop of eccentricity. These alongside Pusha T's deluxe King Push – Darkest Before Dawn: The Prelude zine and the awe-inspiring book cover for pastor Rich Wilkerson Jr.'s book Sandcastle Kings round out the publications to which DONDA, through global collaborative work, handed its rich, dark, cultured assistance to pop culture and society as a whole.
Are you guys planning on opening a new office any time soon as the NYC one closed?
DONDA STAFF: It's a great entity. It's a new way of running a stative agency. We're modern so that we work outside the confines of an office. We have a functioning space but we function in a number of cities with whatever collective we work with. Depending on what project, we grow and we shrink into a very efficient idea-generating entity.
Merch
1 of 13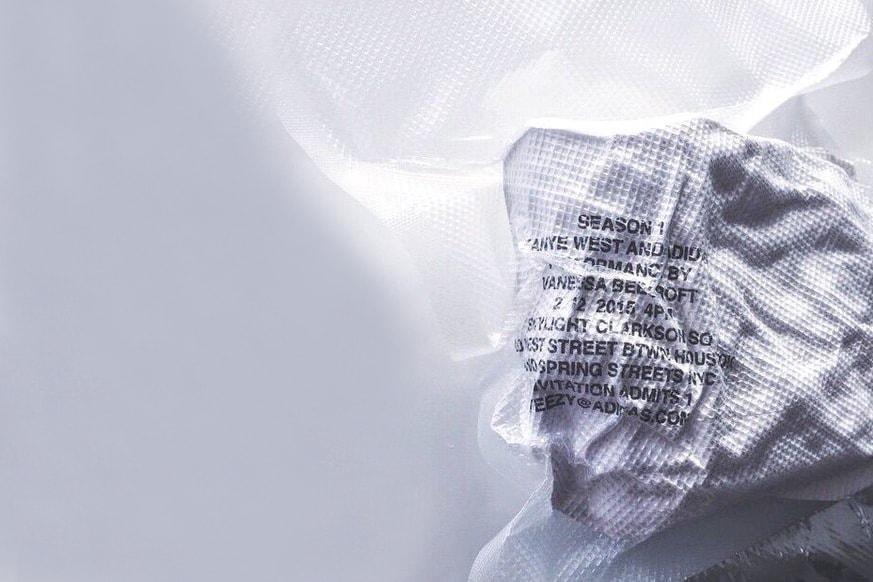 2 of 13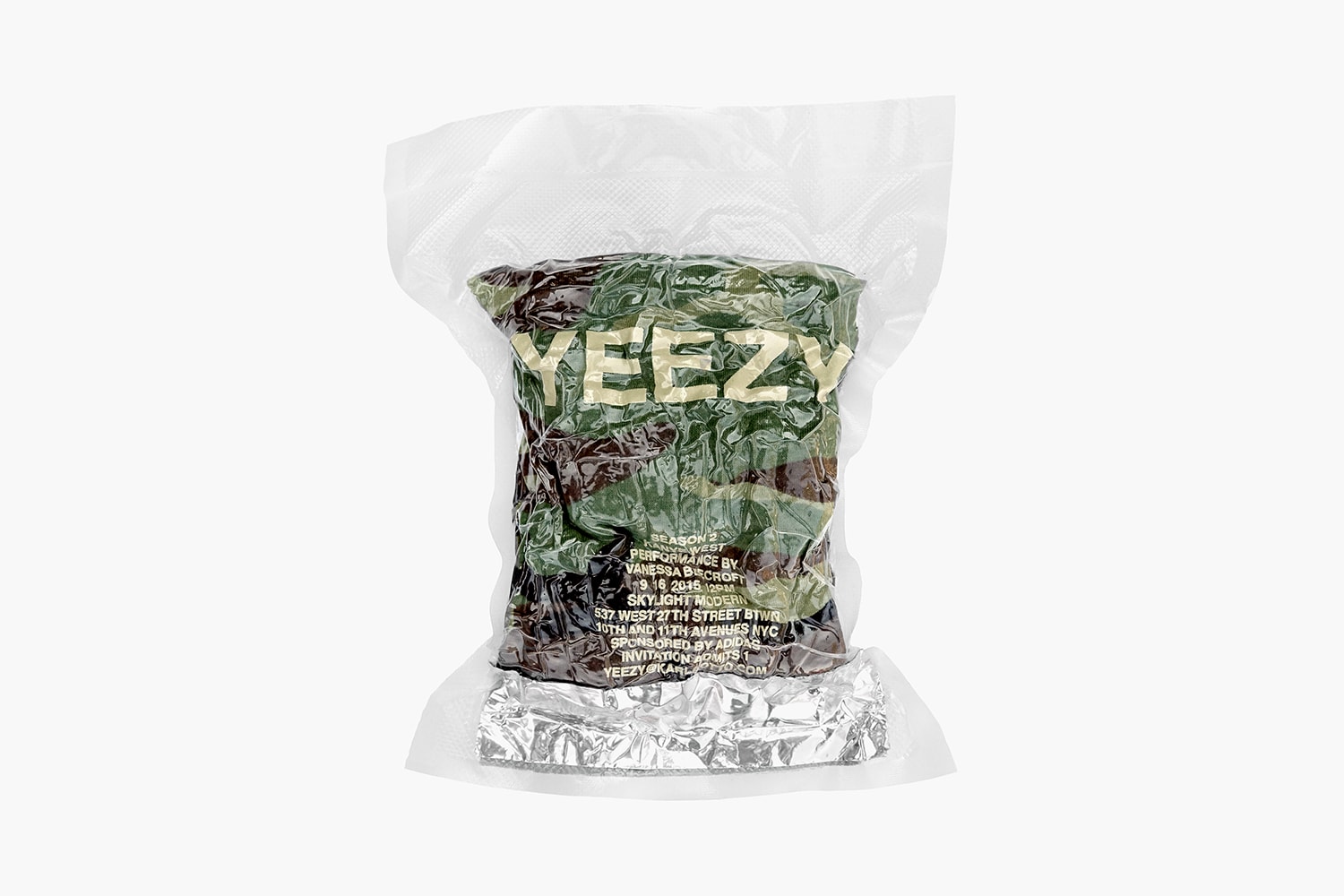 3 of 13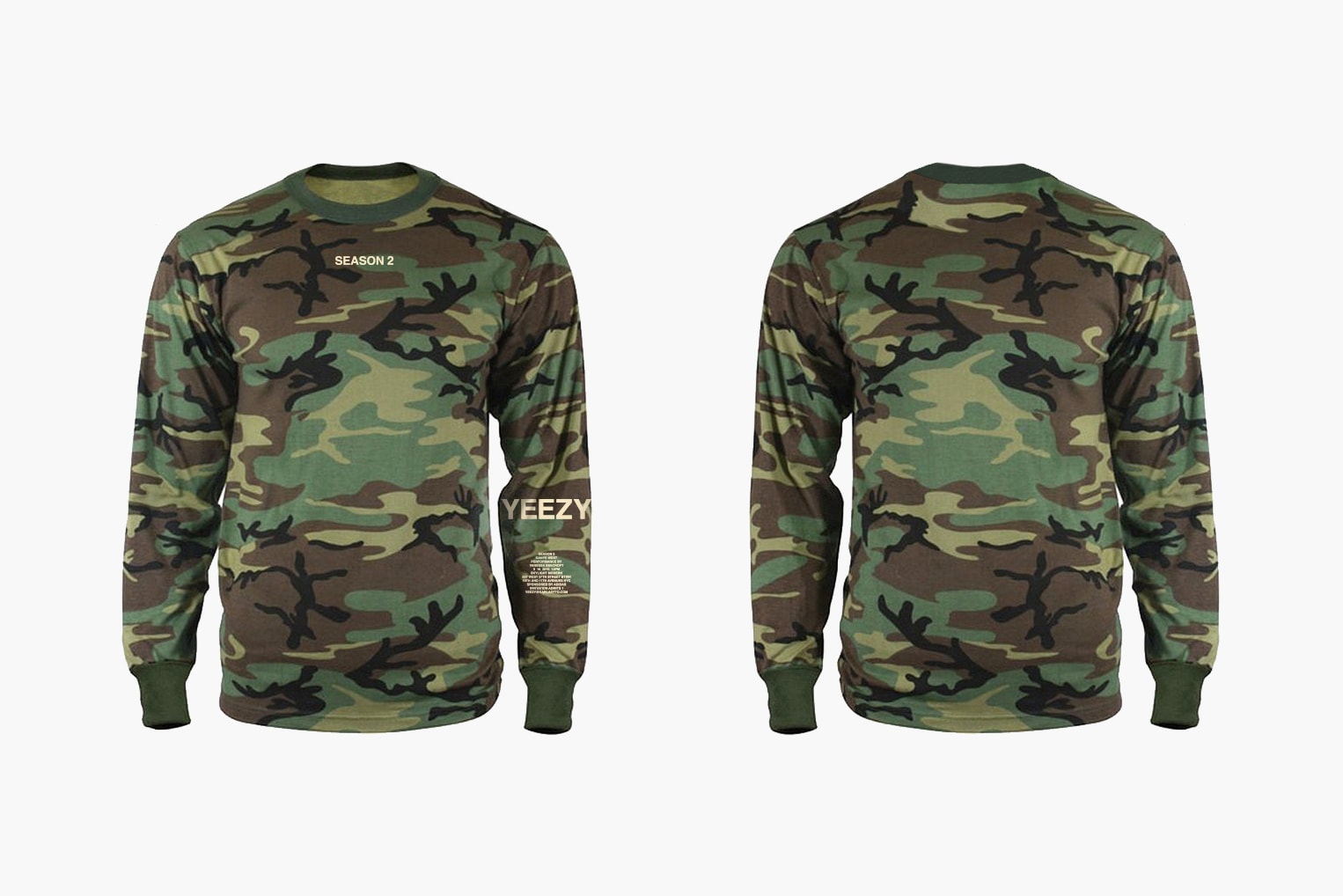 4 of 13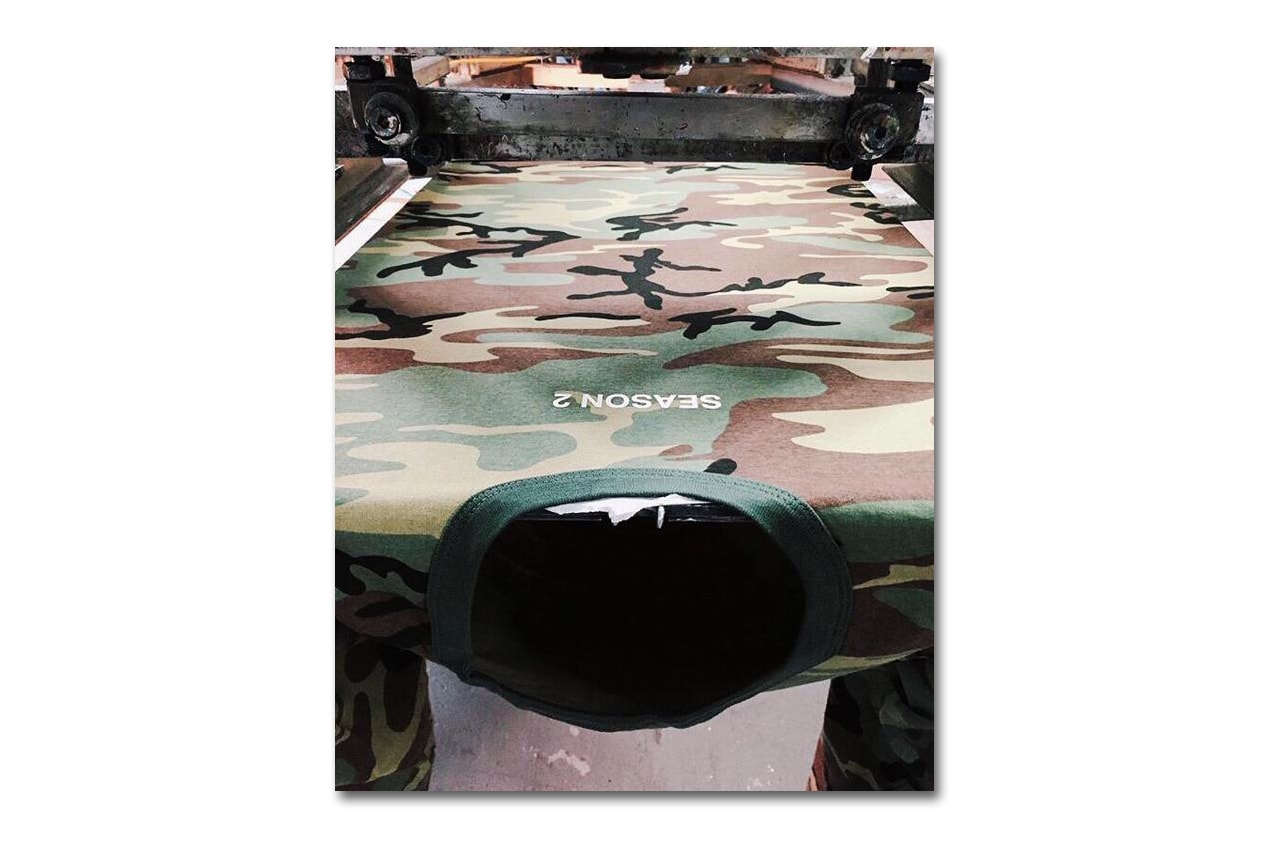 5 of 13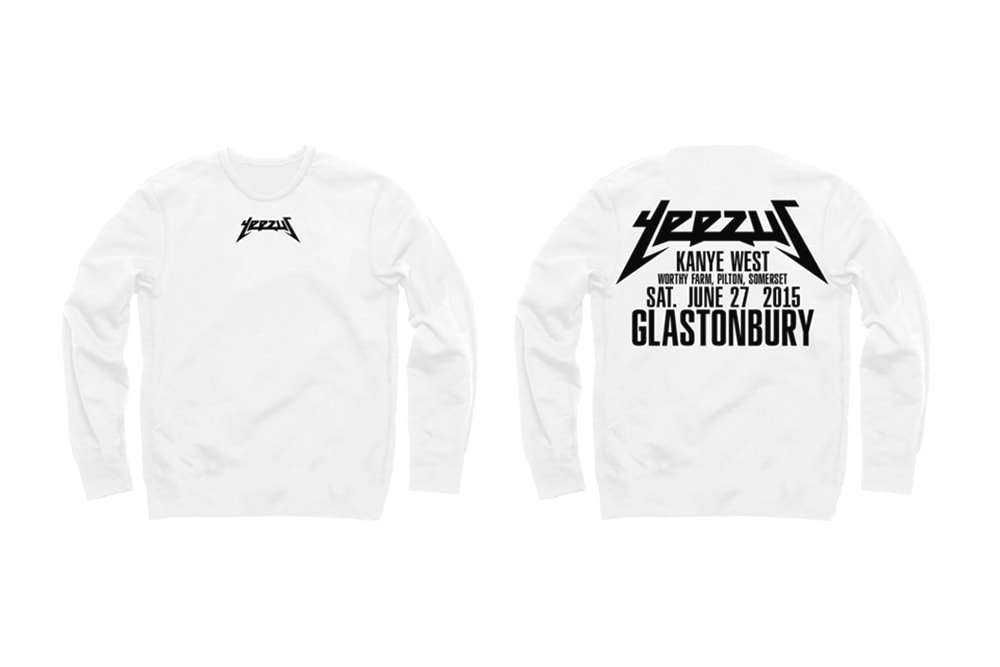 6 of 13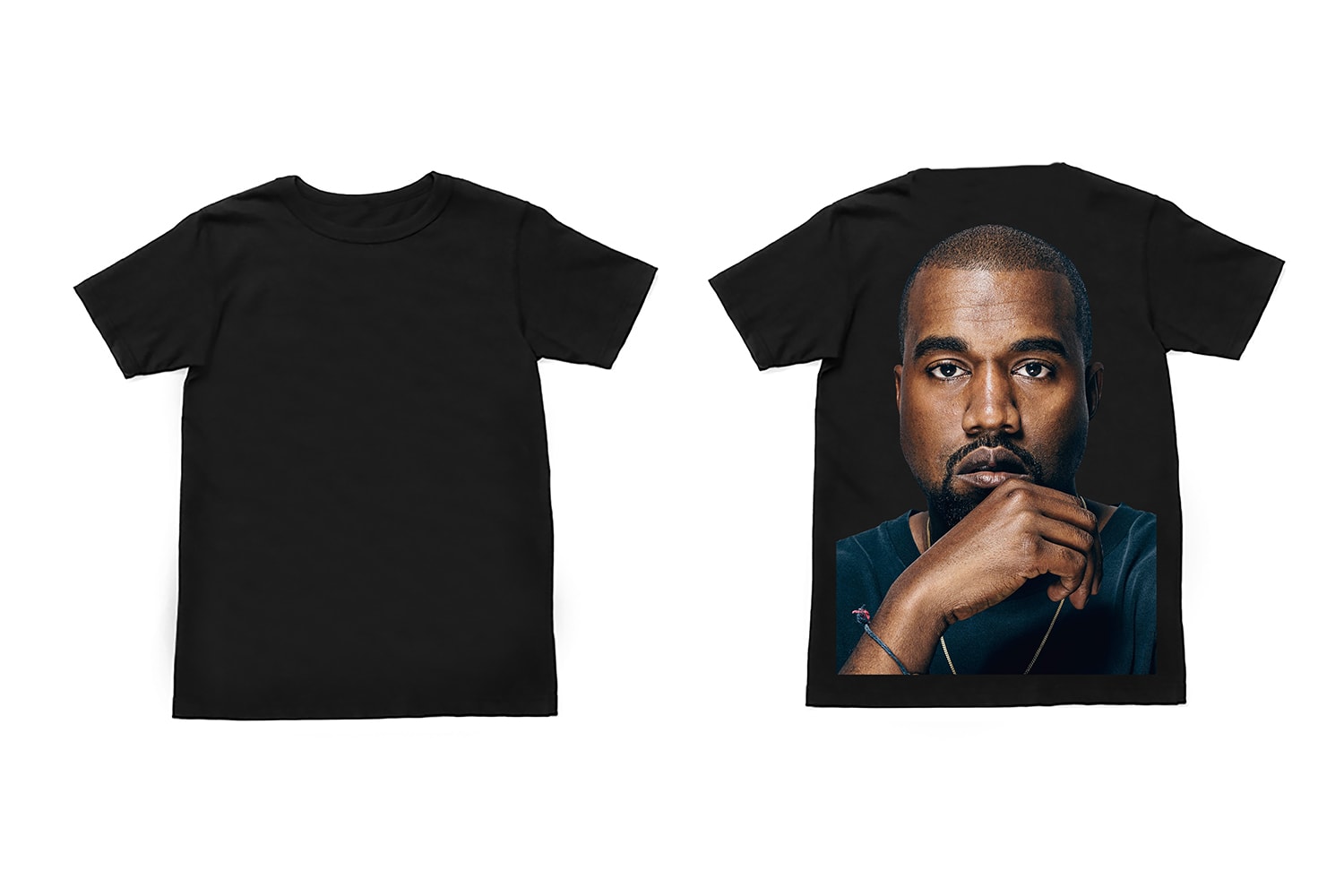 7 of 13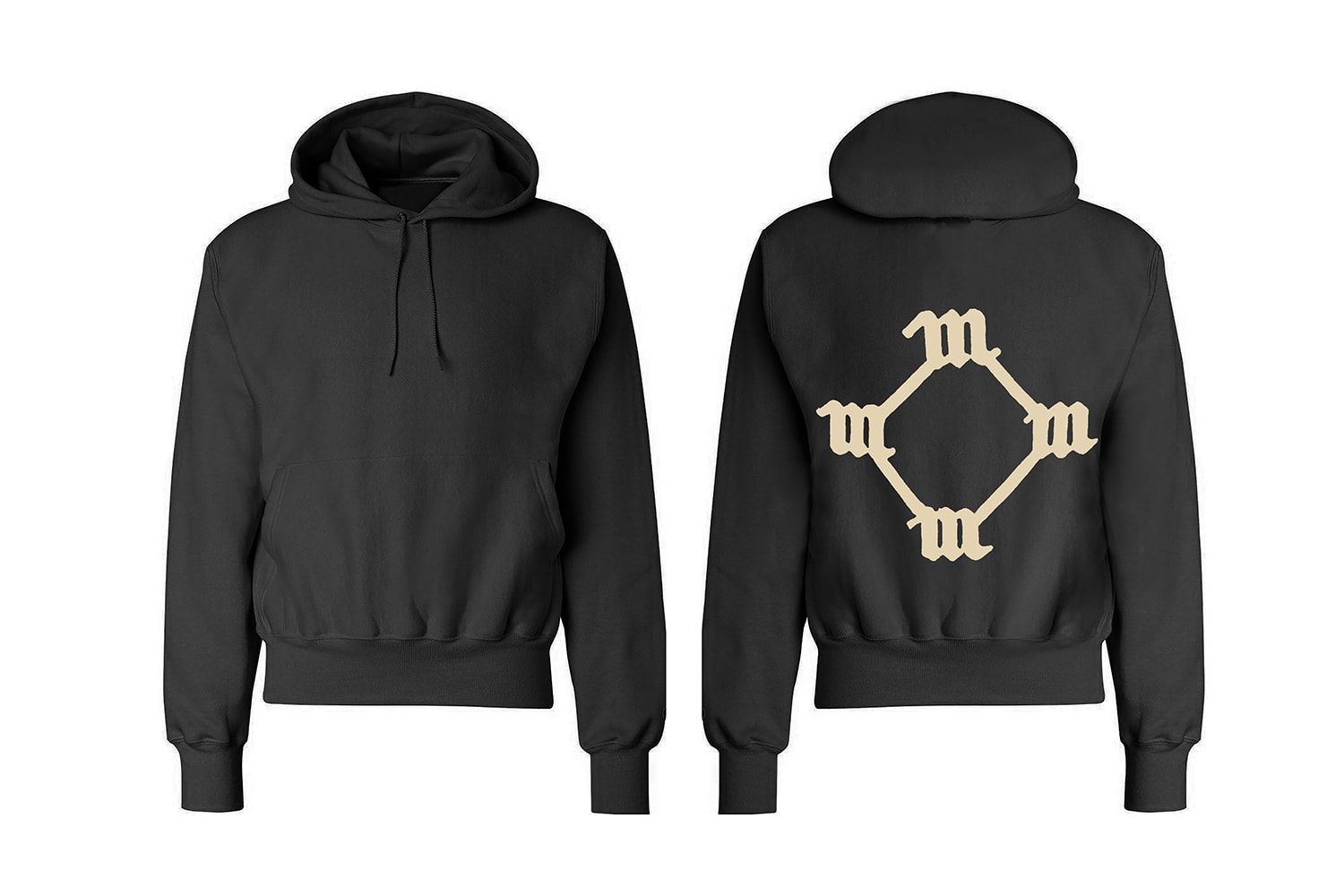 8 of 13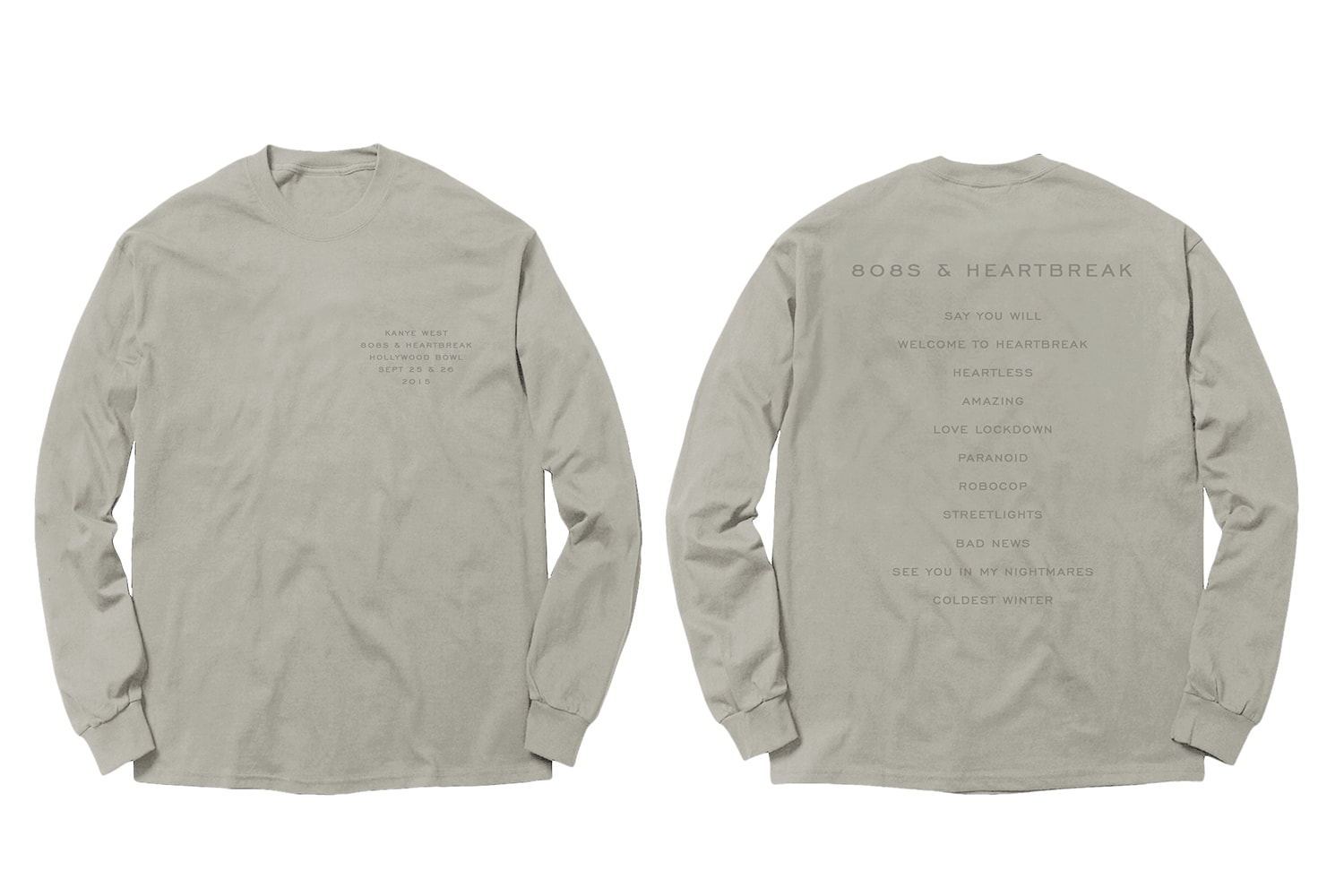 9 of 13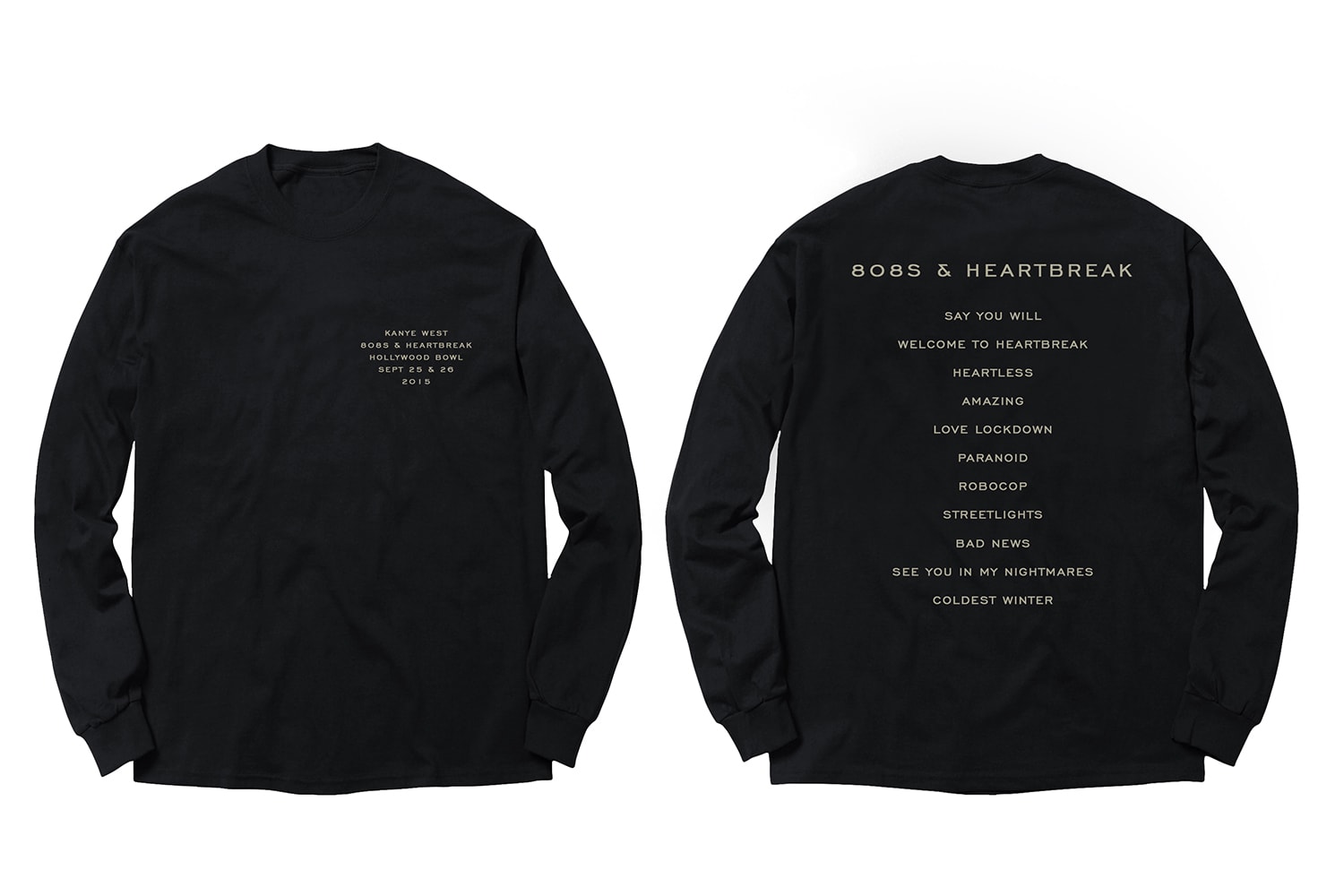 10 of 13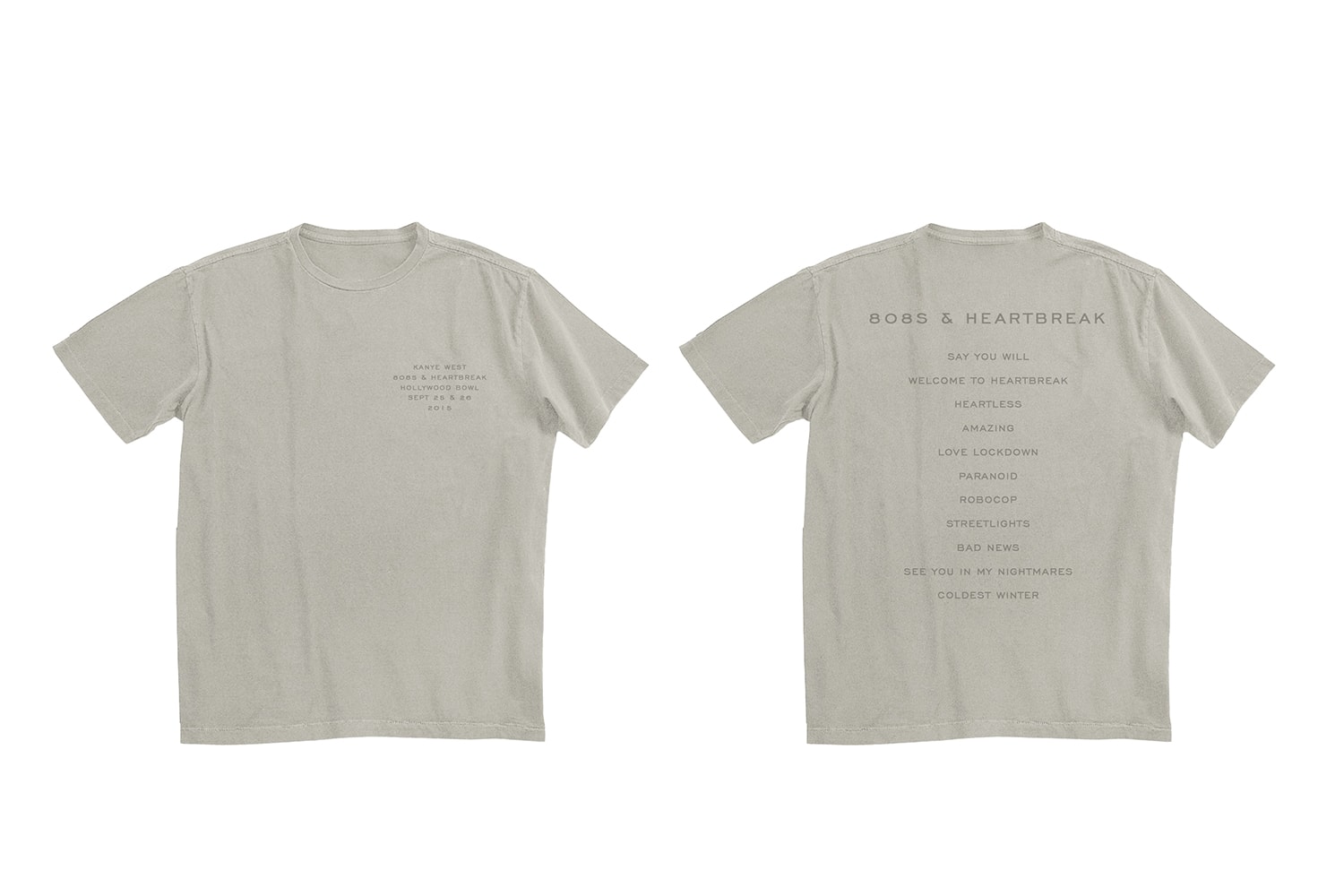 11 of 13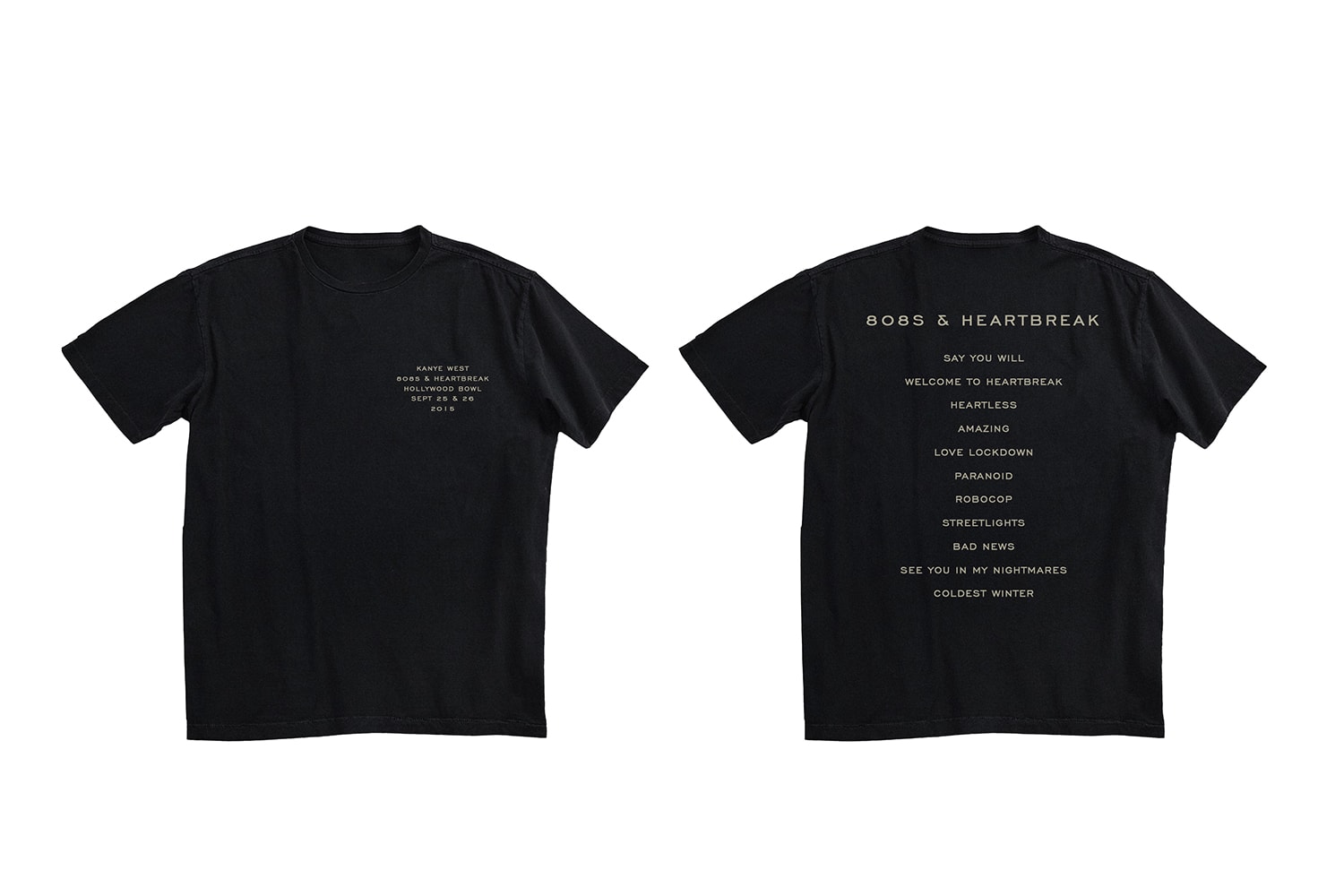 12 of 13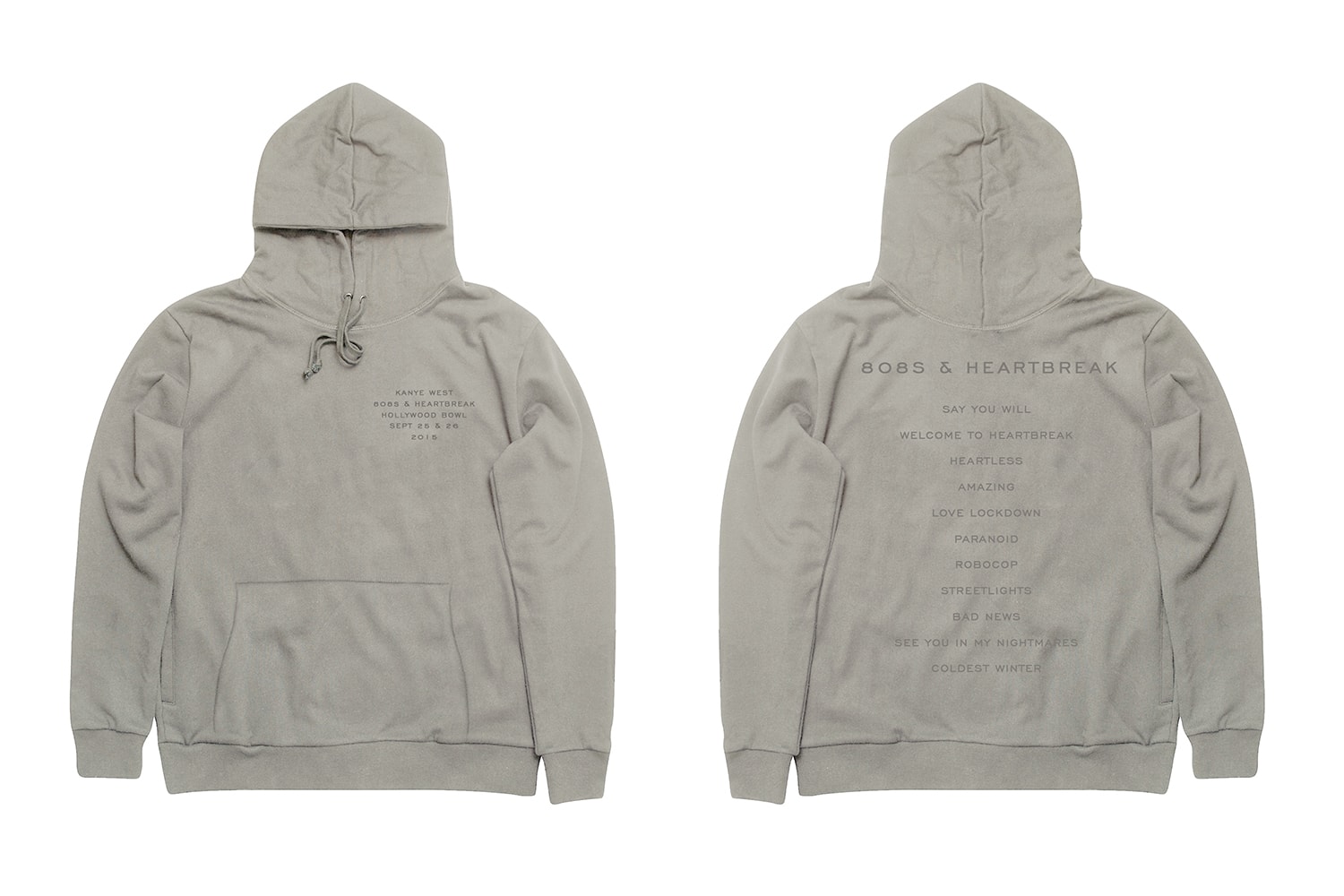 13 of 13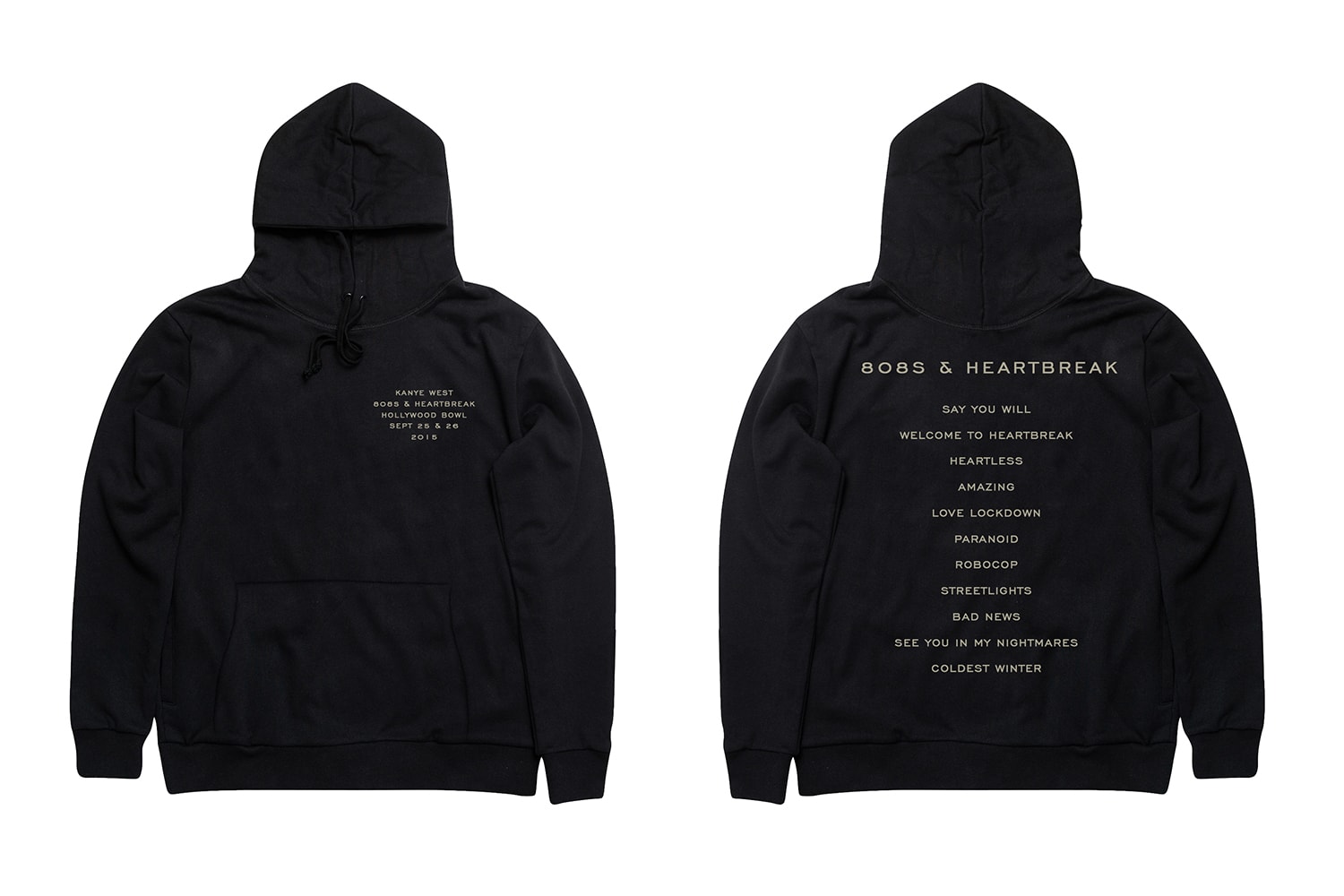 Alongside the spectacular releases of Yeezy Season 1 and the adidas collaborative footwear, DONDA put forth its efforts to create long-lasting tour memorabilia and promotional merchandise in 2015. The Glastonbury tour merch gave the YEEZUS logo new life, while the Wango Tango collection of items utilized bold lettering and imagery to set the tone of the event. Perhaps the most coveted of all the DONDA-responsible merch must have been the invitations to Kanye West's Yeezy Season 1 and 2 fashion shows — arriving at guests' doorsteps vacuum sealed in the form of a Tyvek anorak and a screen printed camo long-sleeve, with date, time and directions emblazoned into the garments both as a statement and as a functional piece of memorabilia for all that were fortunate enough to attend. This culmination of work helps piece together just how DONDA cohesively blends all aspects of their work and personal interests together – music, fashion, art, and performance.
Aside from projects for 'Ye, Pusha etc. you all seem to have your own side projects going on. How do you balance it all?
DONDA STAFF: This is our life. When you look at art history and people that are on earth for a certain period of time — our lives are dedicated to this line of work. It's cultural, and important to the time. It's not having enough time — this is the time of our life. This is our job. It's why we're here. It's what brings us together, all these projects. It's our life's work. It's all DONDA.
The Future
1 of 7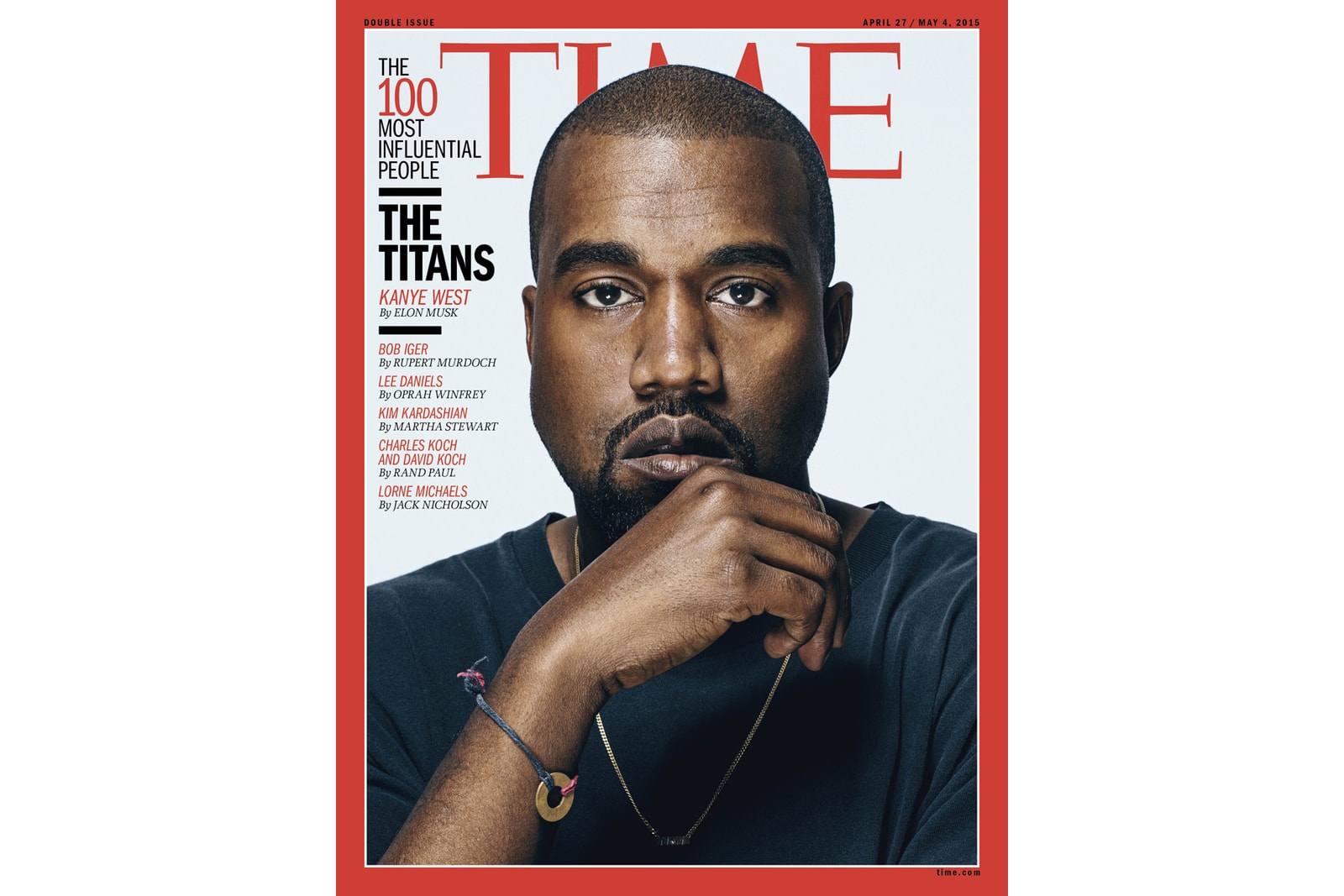 2 of 7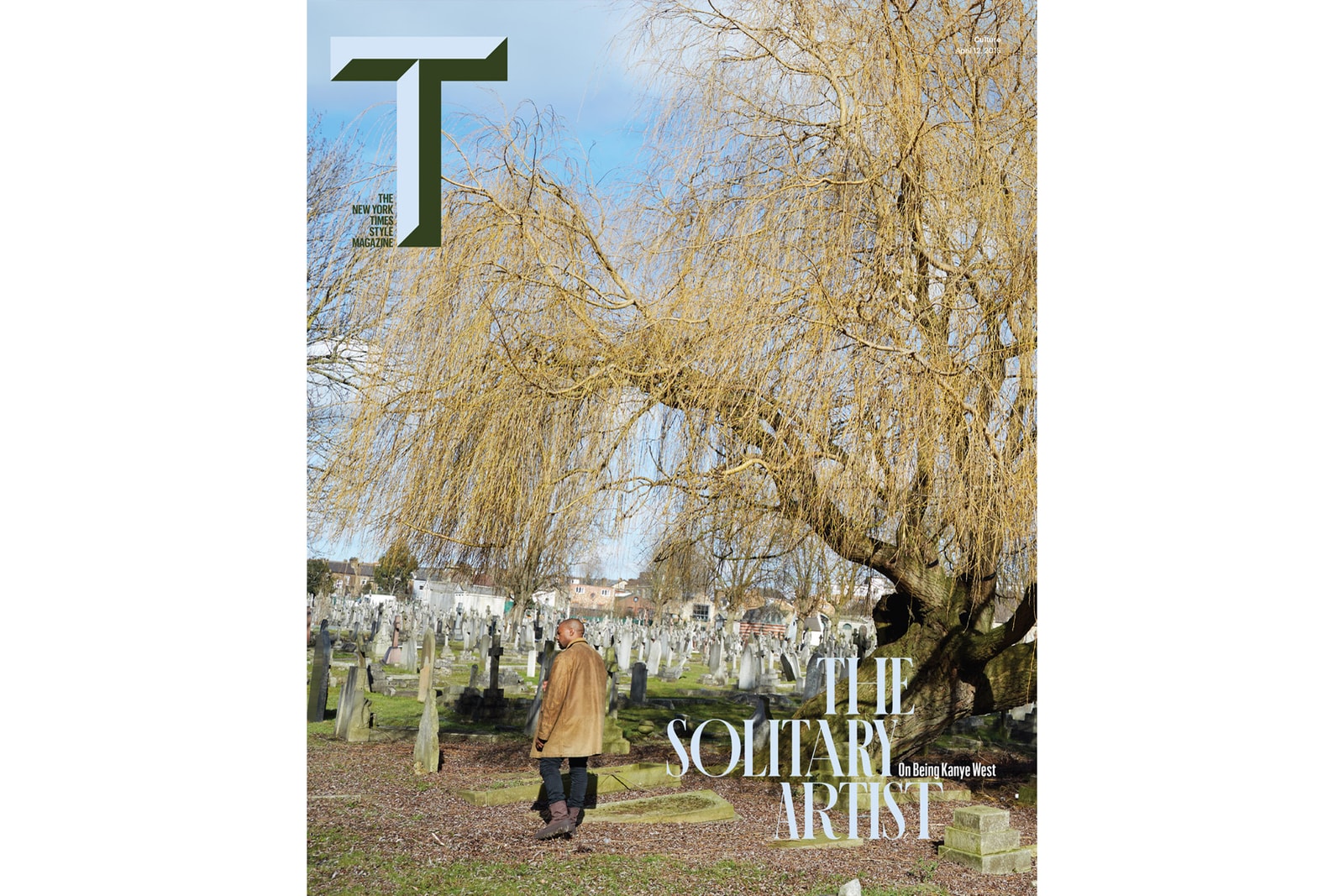 3 of 7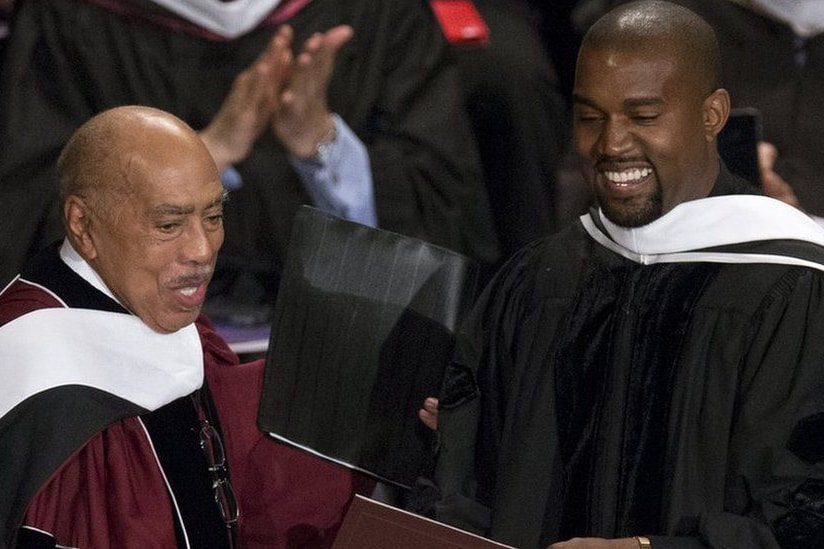 4 of 7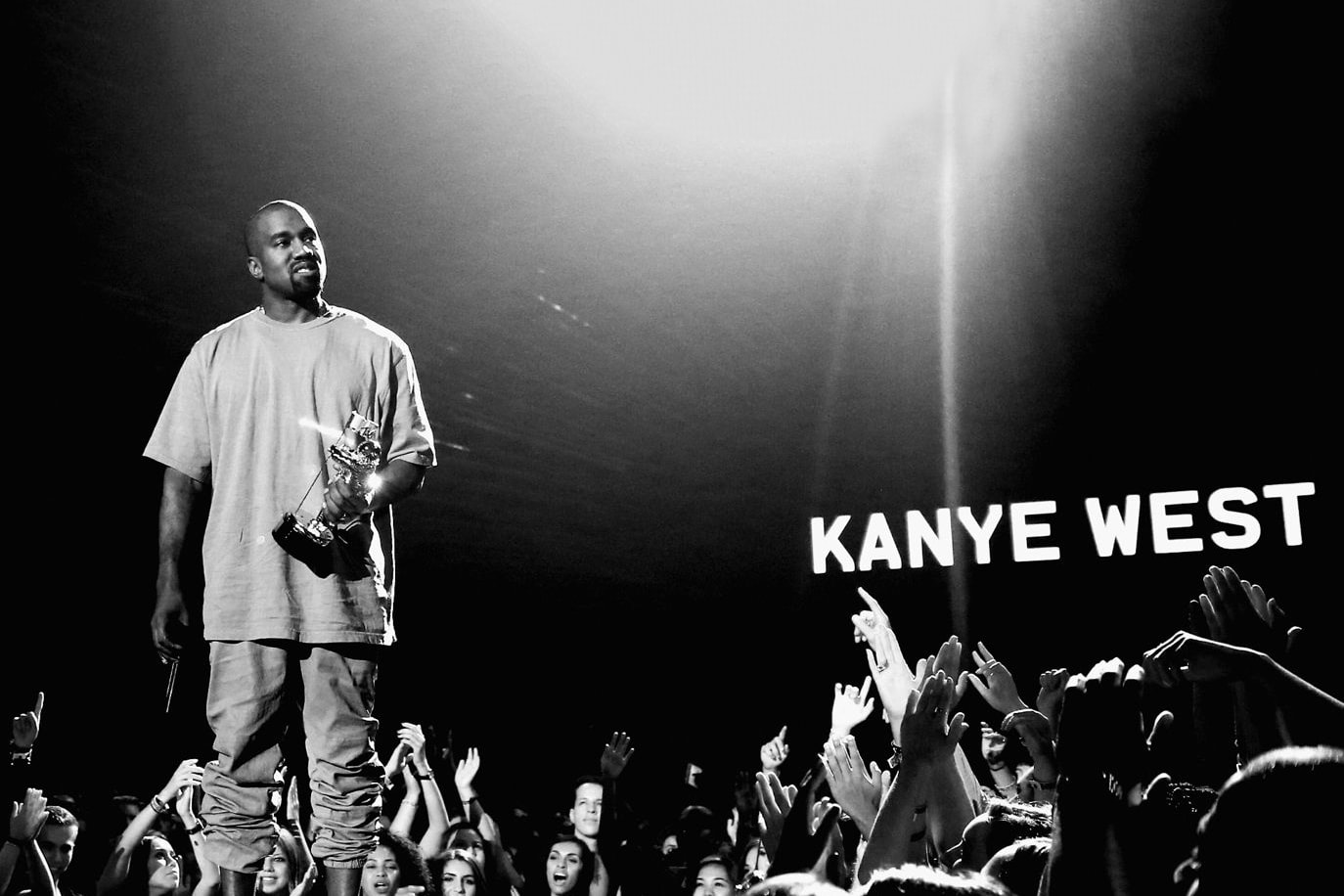 5 of 7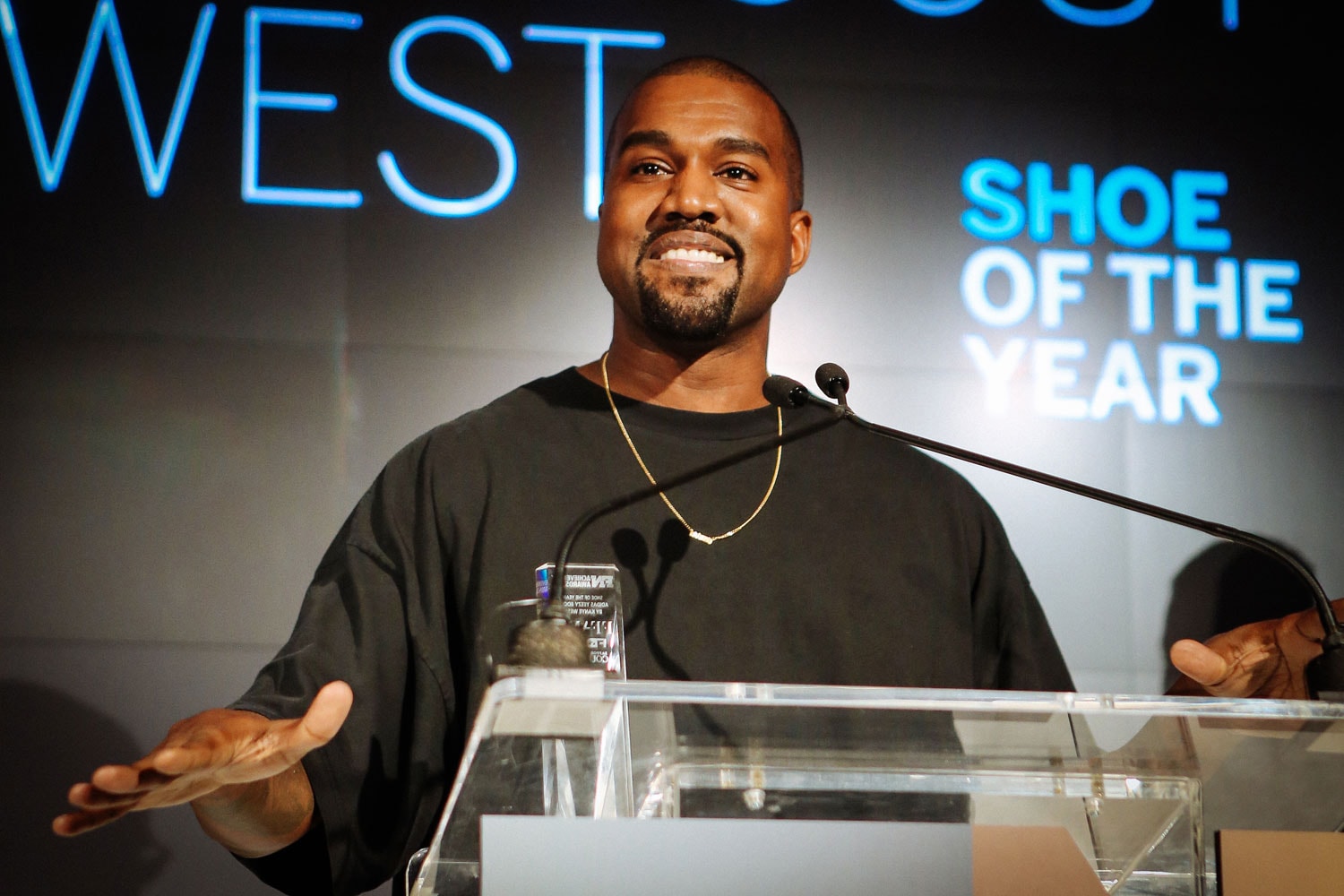 6 of 7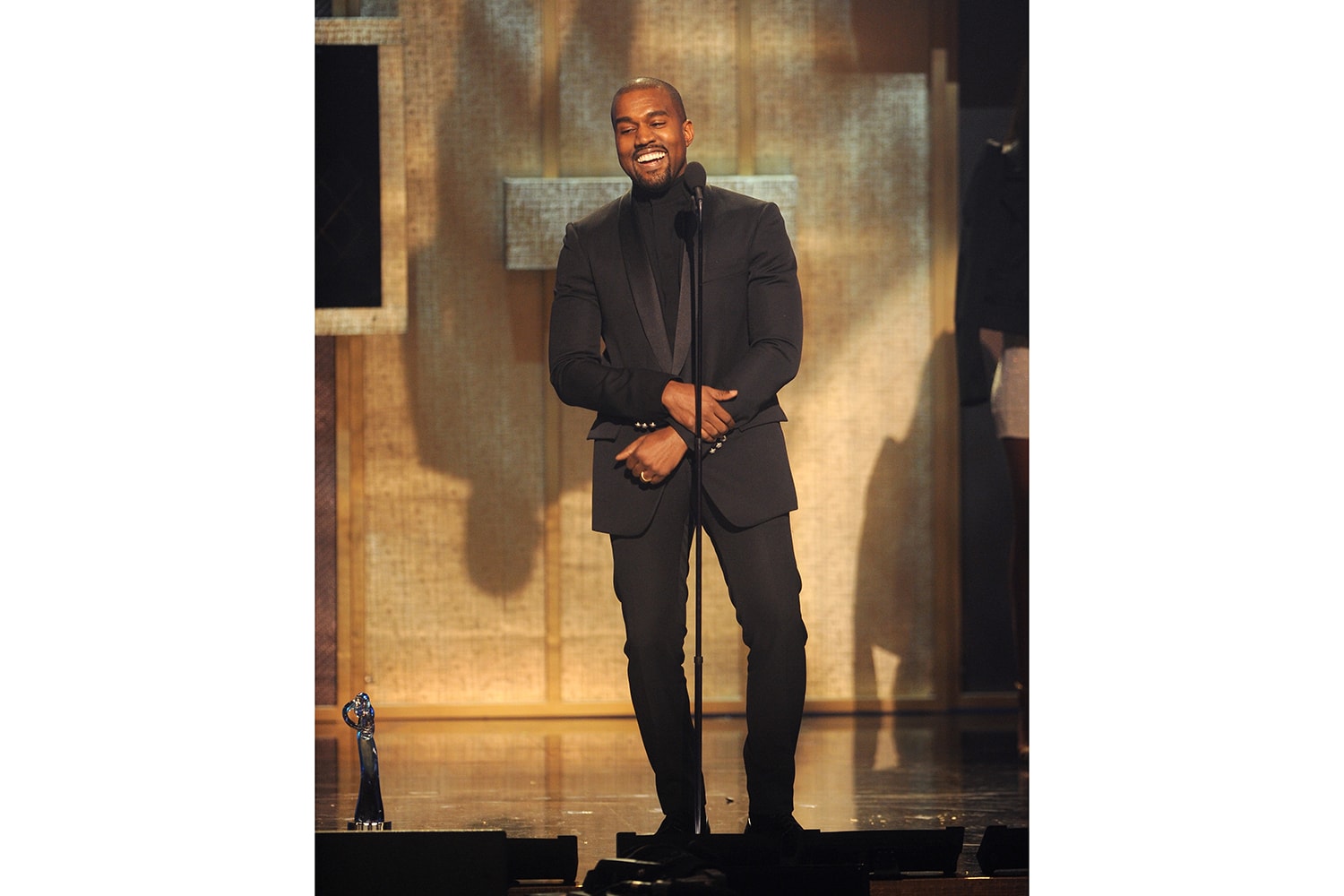 7 of 7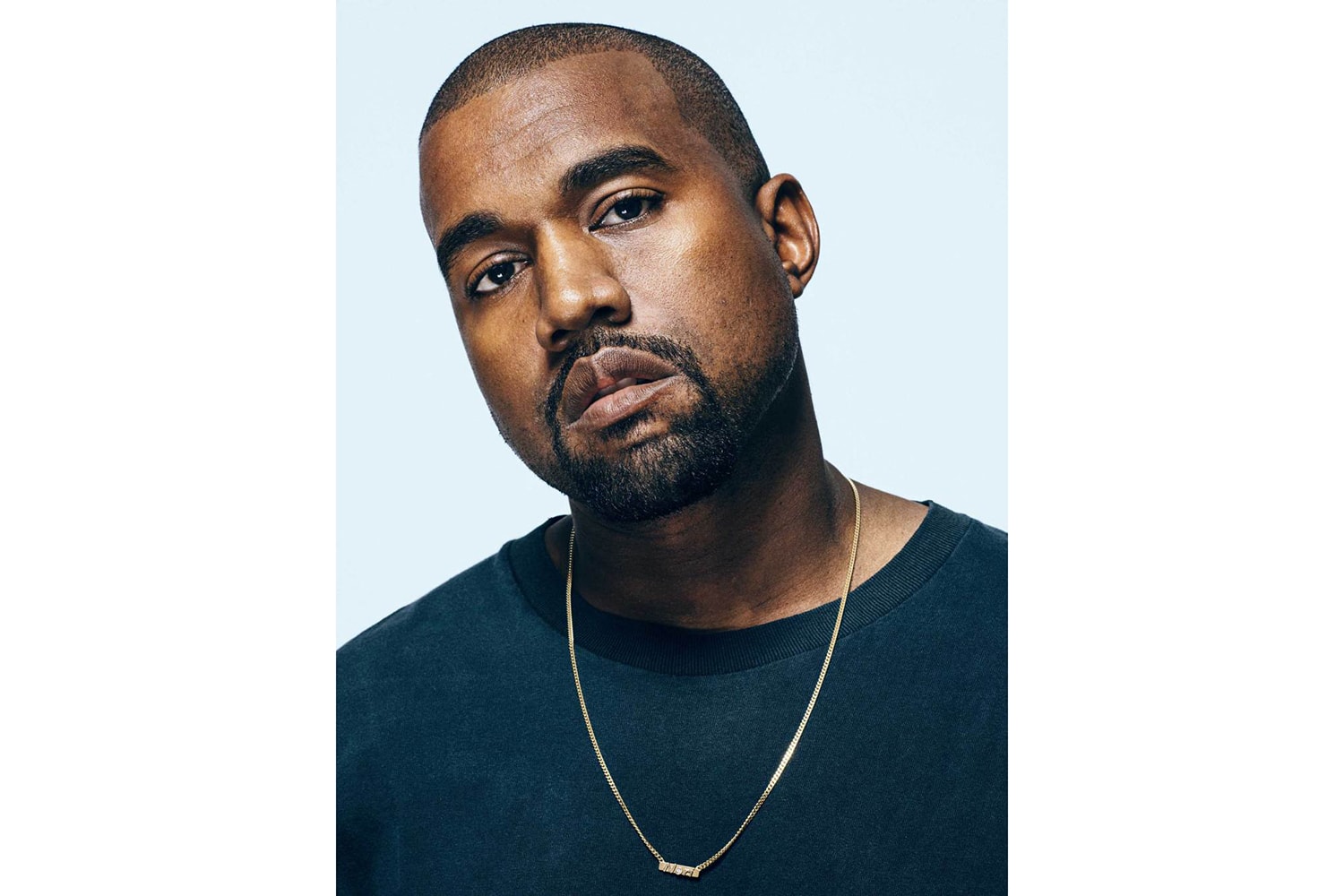 From being one of TIME Magazine's most influential people in 2015 to receiving the Video Vanguard Award, the BET Visionary Award, a honorary doctorate degree at the Art Institute of Chicago and winning the Shoe of the Year Award, DONDA and Kanye West's creative output in the past 12 months has been honored for shifting various facets of contemporary culture in a significant way. These events only thus foreshadow the imminent success and path that DONDA is paving for itself, as we're sure to see and feel the fourth year of the agency's triumph continue.
Kanye said in an interview that a lot of the projects were coming out of his own pocket and he wanted to get to the point where there were too many projects being requested from outside the group. What can we expect from DONDA in the future?
DONDA STAFF: The original DONDA tweet. That was the manifesto. When he wrote that — he laid out the whole master plan for DONDA in that. We're only essentially in the first few percent of manifesting that whole vision. Every bullet point is a goal for the future. It's been some time since he wrote that piece, but with the success the collaboration with adidas and the shoe and the whole aesthetic or the launch of Yeezy, or the take over of SNL where he started in his career as a part of like a DONDA project, to the point of our last performance on that format or other artists on that format — you can see the effect DONDA has had on that particular outlet. The live show at Glastonbury or Hollywood Bowl — how transformative YEEZUS was as an album and the iteration that has happened since that. In 2015, you can see that it all reiterates and brings light on raising the bar, and asking for these creative outlets to be more important for culture.