Soulja Boy Shares His Favorite Sneaker, Craziest Party, Dream Car and More
From Burger King to internet wonder, the rapper appears in his quirkiest interview to date.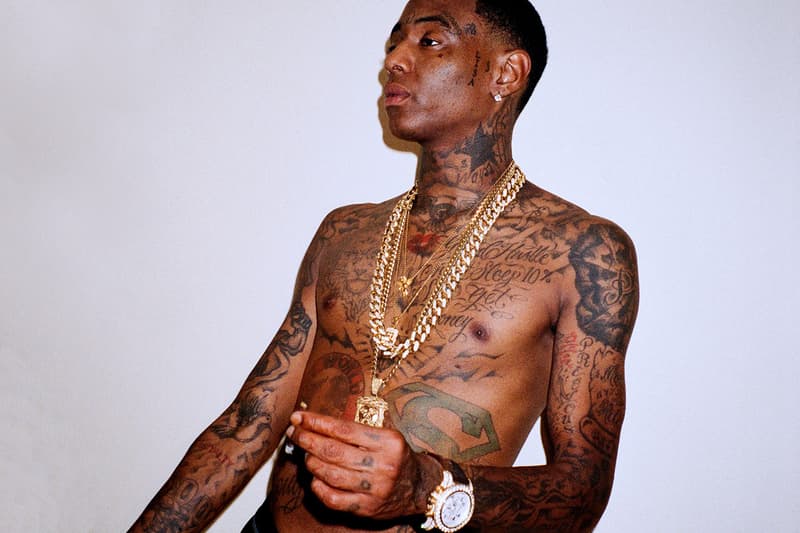 1 of 4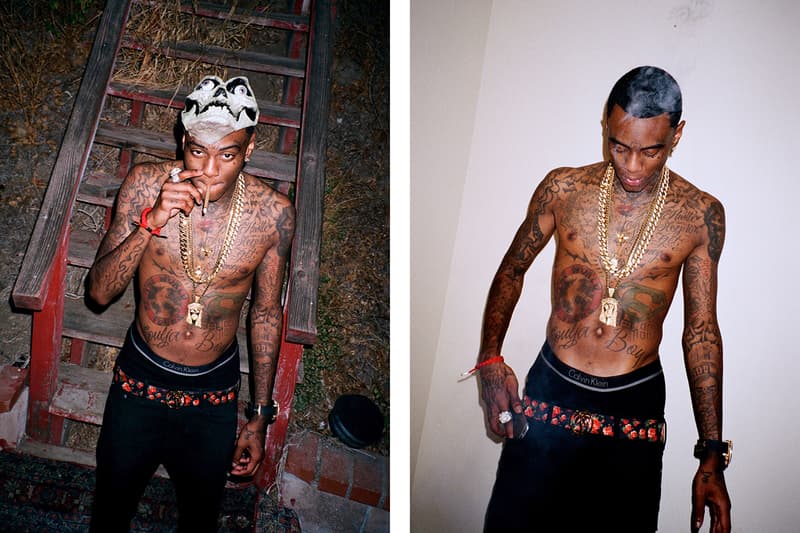 2 of 4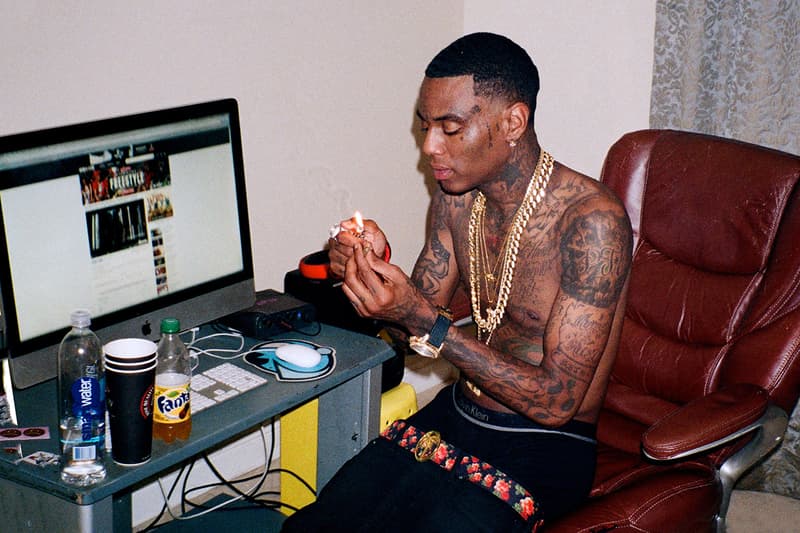 3 of 4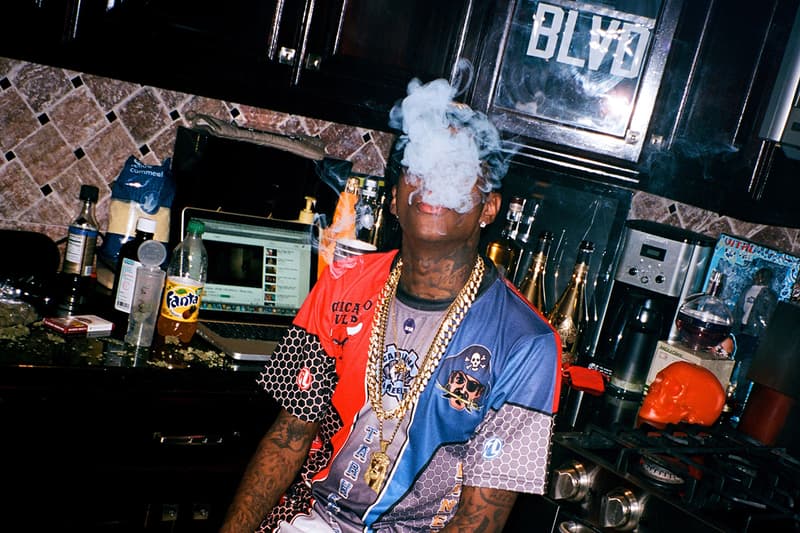 4 of 4
You might have first heard Soulja Boy by downloading a Lil Wayne or 50 Cent track on LimeWire back in the '00s. By uploading his songs under the names of household hip-hop artists at the time, the Chicago-born, Mississippi-raised rapper managed to reach his music to hundreds of thousands of listeners (even if in the most troll way possible). In 2007, Soulja (born DeAndre Cortez Way) quickly progressed from 16-year-old Burger King burger flipper to the 25-year-old self-proclaimed "King of the Internet" he is today, sitting on top of an amassed million-dollar fortune thanks to platforms like MySpace, YouTube and SoundClick, long before the Internet rap wonder era of the Lil Bs and Chief Keefs arrived. The post-Napster era saw Soulja Boy among the forefront of reinventing the formula of online exposure and self-promotion, yet it's been a minute since we've heard from the "Crank That" rapper. Amuse sat down with Soulja Boy at his home in LA (Beverly Hills to be exact) to see what the "social media renaissance man" has been up to as of late. Find excerpts below, and read the interview in full here.
How would you describe your home?
It's my sanctuary ya know – it's my palace. My place of peace and calm. I've got an arcade, video games, a pool… It's got everything I need.

If there was a fire, what five items would you save first and why?
Damn. I dunno man. My money. Haha. Wait, no, it depends if there were people in the house. If there were then I'd save the people first, then I'd jump in and save my money, my gold, my toys – anything I can grab.

How did working at Burger King inspire your music?
Yeah man, it was the most humbling experience of my life. I was making music while I was working there and when I first started to blow up, I remember I was getting called up for radio interviews and shit. I couldn't do them, my boss was an asshole you know, and he wouldn't let me answer the phone during my shift. So I'd be getting blown up hard and I wouldn't be able to tell them it's because I was working at Burger King. Then when my songs went viral on YouTube and I started making real money, I dipped outta there real quick haha. But I don't regret it for a minute. It was a great learning experience.

Favorite sneakers?
Oh man I love sneakers. I collect them. I love Jordans. Especially 4's – Retro 4's.

What's your biggest regret in terms of things you wish you'd bought?
When I was 18, I had a lot of money, A LOT. And I really wanted to buy a Bugatti so bad. I called my dad and I'm like, "Dad I really want this Bugatti, it's a million dollars." He's like, "Nigga you crazy. You ain't buying no million dollar car." And I mean, it's not all tragic, I have Lambos and they're, you know, a good $500,000. But still, I want that car! I think about it all the time even to this day.

You built your career online – is there a difference between your online and offline persona?
It's thanks to YouTube, Myspace and the internet that I'm where I am today. The thing is, the fans love to communicate with me whether it's through Twitter or Facebook or see my photos on Instagram, and I'm reactive to that, I see what people like and what they don't. My fans love when I post photos with my cars and the cash. They don't wanna see me chilling at home playing video games, which is what I actually do.

You're on a private jet and you can take one person and one object. Who and what would you take?
I'd take president Obama and an iPhone; I'd interview the president and find out what life is like in The White House. Me and Obama on a jet – swaggin' and chillin'.

Wildest party you've ever been to?
Man, me and Kanye had the wildest party in Vegas at the pre-party for the VMA's. We got this crazy penthouse, there was a swimming pool, models, a food fight, popcorn, candy. You name it, we had everything. That's still the wildest night of my life.