Rick Owens: What is He Selling and Why Are We Buying?
Featured in HYPEBEAST Magazine Issue 11: The Restoration Issue.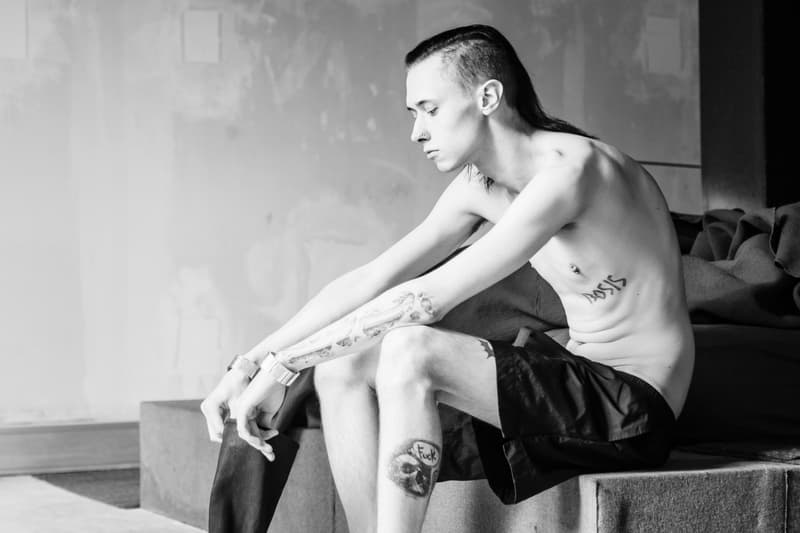 Change. It creeps or forces its way into our lives in many forms. At times, it is hard to embrace, often pushing us beyond our comfort zones, but it dictates everything in some way or another. Avoiding it suggests the absence of creativity and the inability to progress. To quote French author and Nobel Prize winner, Andre Gide, "Man cannot discover new oceans unless he has the courage to lose sight of the shore."
In fashion, season after season we are at the mercy of change. Designers wrangle with the preferential shifts of colors, silhouettes and hemlines in an attempt to capture the essence of the au courant and the attention of editors and critics – most importantly, the consumers.
However, not all designers are created equal, and Rick Owens's notions of change are disparate to that of the industry. He focuses on consistency, an extremely anti-fashion ideal. His collections marginally deviate from one season to the next, giving them an aura of timelessness. He shuns the dogmatic beliefs of rapid transformation and approaches his alterations with tact and thoughtful precision. For some, to be constant is to lack vision, resulting in stagnation and breeding creatures of habit. But when the biggest creature of all just happens to be Owens, you soon find that his perception of change spotlights his unconventional beginnings and universal appeal.
Rick Owens grew up in a small town in Central California with his parents – John and Connie. From an early age, his father force-fed him a controlled diet of classical literature and music, art, philosophy and religion, exposing him to "things he couldn't grow out of." Owens' sheltered existence led to his alienation amongst his peers in conservative Porterville, and would remain one of his core memories in life.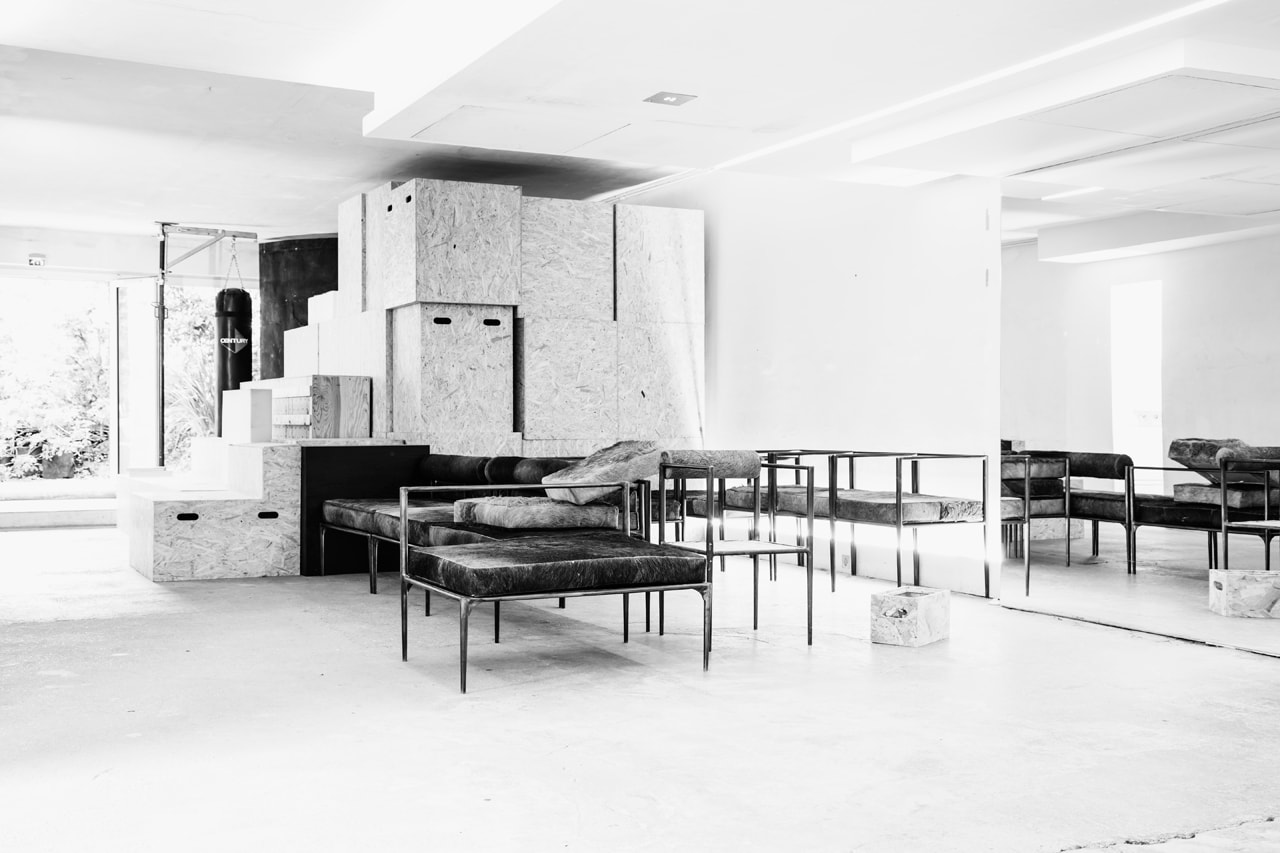 After high school, he moved to Los Angeles. "LA was the closest big city," says Owens. "Moving to New York would have been overly ambitious, and Paris was as much an option as the moon." Heavily influenced by conceptual artist Joseph Beuys, he studied fine art at the Otis-Parsons Art Institute. However, after two years he dropped out to pursue pattern-making, "A learnable craft," at a trade college.
His decision to leave, influenced by self-doubt, caused him to second-guess "the intellectual rigor and imagination" art required. This overestimation also led to an error in regards to the advantage of the whole schooling progress. "The community you create influences your direction later… I've always wanted to be the heroic loner dedicated to my craft and rejecting connections. But now I'd probably be a parent who wanted my kids to be in the best schools with the best opportunities," he says. "Nevertheless, I'm glad I picked fashion – it might be more hardcore."
Upon completion, Owens found himself knocking off well-known fashion designers in factories around the city. An ironic turn of events considering how much counterfeit Rick Owens there is. "It delights me when I see that I infected the world in my small way," he says. A few years later, he would accept a job cutting patterns at a sportswear company owned by Michèle Lamy. Lamy would become his employer turned lover, and transition into his best friend, muse and wife. She would be Owens's catalyst, and their relationship, much like his time spent in the knockoff business, would be instrumental and formative.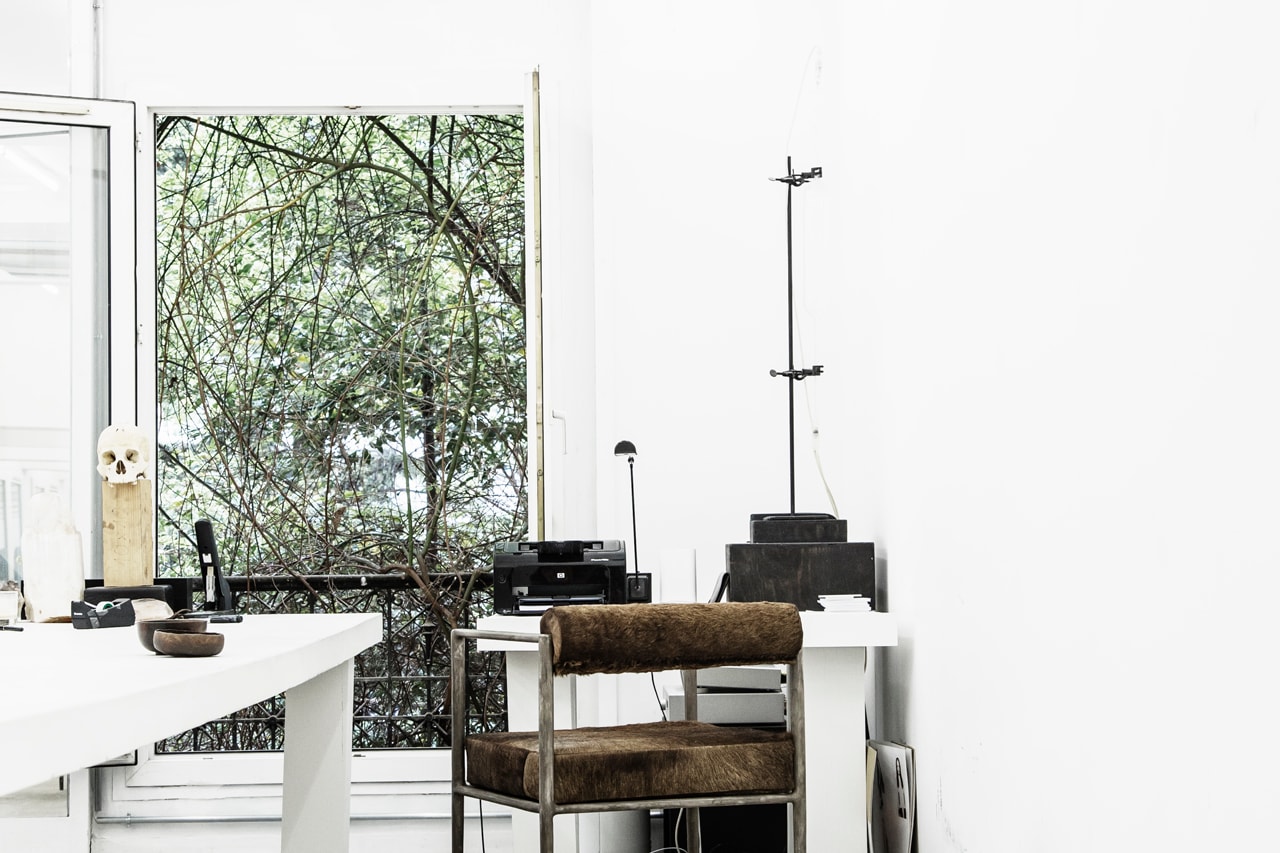 Following a natural progression, presumably influenced by his mother – a gifted seamstress – Owens transitioned into fashion design. However, he quickly dispels this notion. "Mothers didn't teach their sons to sew in my family," he says matter-of-factly. "I must have learned through osmosis." And in 1994, he designed the first collection of his eponymous brand – which would be revered for its hard-edged softness – in his bedroom at the Chateau Marmont.
It was quickly picked up by one of the most pioneering retailers in Los Angeles, Charles Gallay. Soon Maxfield and Barneys came calling, then Vogue. "It was André Leon Talley who saw my clothes in the windows at Henri Bendel in NYC," recalls Owens. "He found my number to arrange an appointment to show my clothes to Anna Wintour."
In 2001, Wintour proposed the idea of a fashion show, which Owens "semi-reluctantly" agreed to do. "My hesitation was about exposing my very narrow aesthetic to the voracious appetite of the runway arena – I knew that doing one show meant doing them for the rest of your life," he says. "If you do just one and stop, you end up looking like a loser. So I thought what the hell, you only live once and jumped in." During this time, Owens's business also faced a significant change. It had grown too large to continue producing in his home studio. However, instead of selling his company to a fashion conglomerate, which was de rigueur, he signed with EBA, an Italian sales agency – a decisive move that would secure his future independence.
Shortly after winning a CFDA award, Owens accepted the role of Creative Director at Révillon Frères, a centuries-old Parisian fur company. In 2003, he relocated to Paris with Lamy, "Hell-bent on making it work" and successfully "knocked the stuffing and the stuffiness out of furs," according to fashion critic Suzy Menkes. Although he left when the company was sold in 2006, the time he spent there was invaluable. "I didn't realize how significant my Révillon gig was until later," says Owens. "I didn't realize that it would give me a different kind of credibility within the fashion world."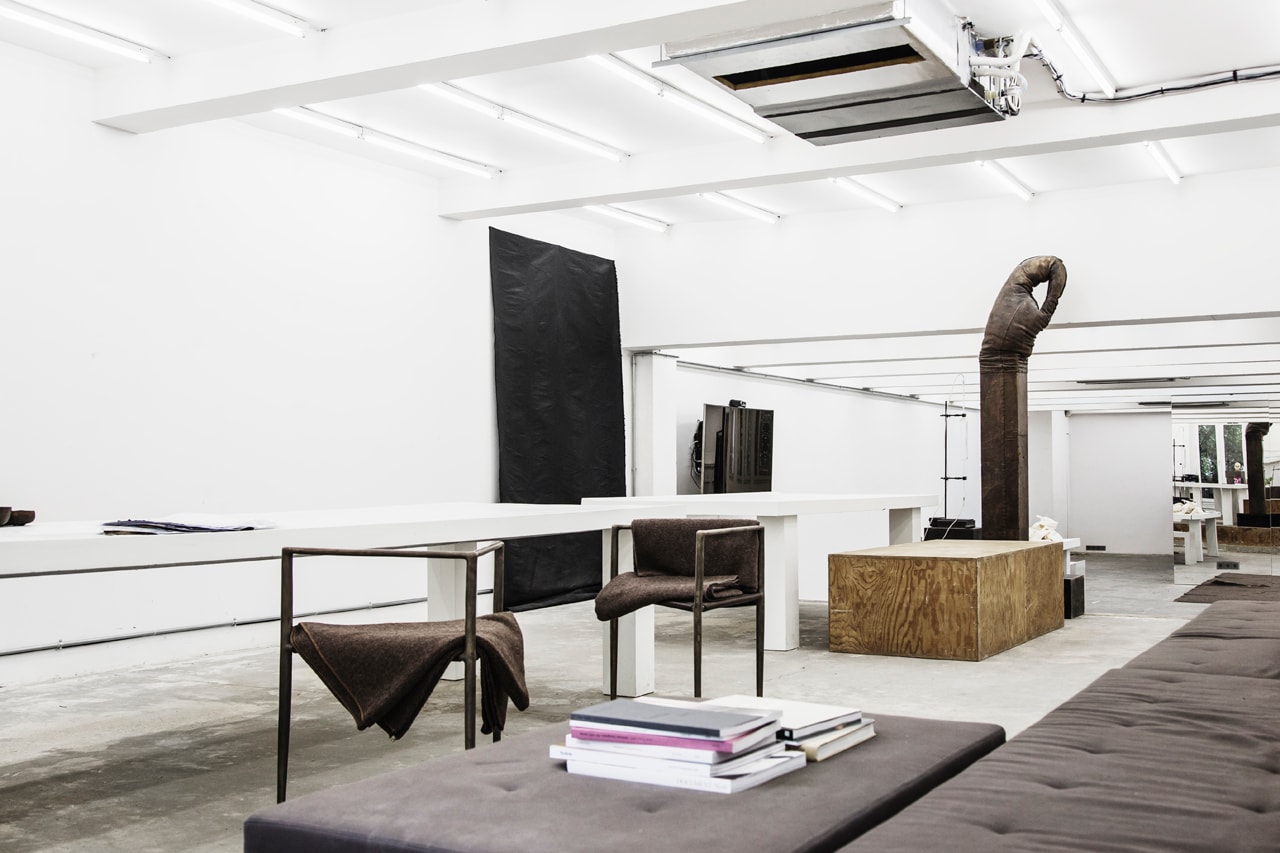 With his duly earned credibility, Owens, along with Lamy, now own and operate their multimillion-dollar company – OwensCorp, which has increased its revenue by 200% in the last five years. He does not employ marketing, has never advertised; he does four shows a year, and his clothes do not react to trends, yet he manages to captivate the global markets like no one else. How? To understand Owens's brand and its progression is to appreciate Owens and his fundamentals. To analyze them is to delve into the world inhabited by freaks and weirdos; luckily, I'm one of them.
For Owens, each road traveled highlights the abnormality of his less-than-conventional yet inspirational career trajectory. Owens's challenging upbringing and his father's cultural teachings became the foundation that would influence everything in his world. It instilled within him an appreciation and contextualized understanding for the classics, and a desire to learn and grow. His "sensitive" nature would also form a fascination with male dominance, aggression and heroic desires.
His prolific overindulgence in drugs and alcohol with Lamy was markedly poignant. Brought about by an equal mixture of shame and his earliest recollections of rejection spawned a fear within him. The combination, aided by drugs and drink, nearly pushed him over the edge. However, he found salvation and rebirth with Lamy's suggestion of going to the gym – replacing chemical highs with endorphins.
His sobriety and the shift from Gallay to Maxfield coincided with a change in the quality of his fabrics, moving into more high-end pieces and labyrinthine designs. This vast visual disparity against the jean-centric landscape of Los Angeles allowed him to penetrate its laid-back fashion sphere, garnering the attention of the global fashion community.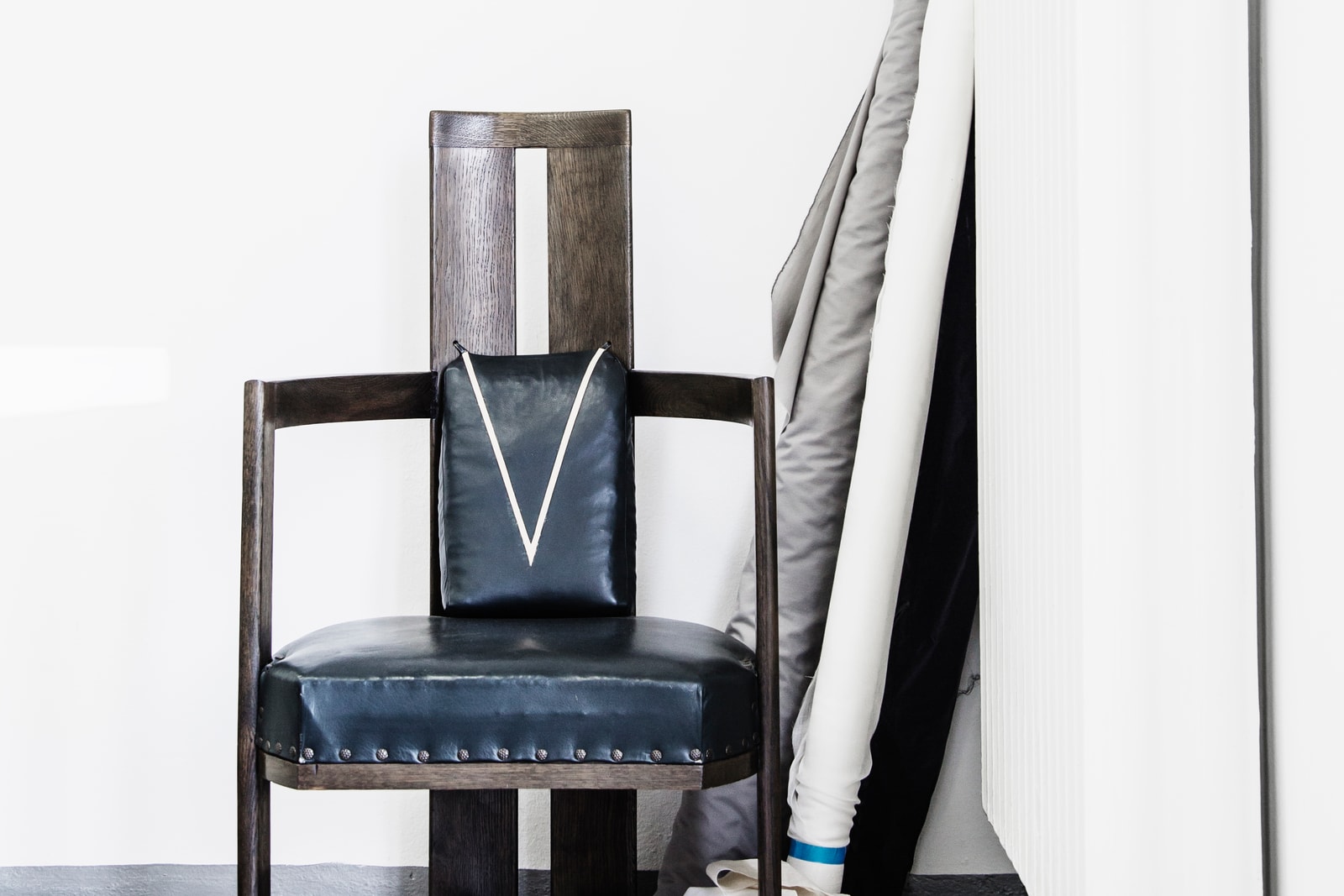 Each of Owens' steps, from the past to present, echoes that of the Noble Eightfold Path. Admittedly this is a leap considering he is not remotely religious. Hypothetically speaking, as he was taught Buddhism as a child, Owens's life has thus far followed the cessation of suffering and the achievement of self-awakening. By unwittingly going down this path, Owens – to some extent – embodies the right view, right aspiration, right speech, right action, right livelihood, right effort, right mindfulness and right concentration.
He comprehends the knowledge of aging and death, the ending of good and bad. He fully accepts the wretchedness and self-destruction of his former life, embracing its decay, desolation and destitution. He cultivates self-control and mindfulness and through growth has ended cravings for the unnecessary. He does not cling, and has let go of being something he is not. Owens also avoids preventable disorder, hence his palette choices. "When I look at the world, I see a lot of clutter. Colors just become banal or sentimental to me. A lot of color just reminds me of a supermarket," says Owens. "But that's just me – maybe I'm just not dynamic enough to withstand a lot of it."
Owens's vision is singular, and his dedication is unwaveringly Zen. His notoriously strict regimen of work and exercise also acts as extra assurance of his character. Although he's more monk-like in action rather than actuality, Rick Owens is fashion's unofficial spiritual guide. His cultish fans, dubbed "fashion monks" even follow an ethos they've imagined rather than what he has created. "Well, I put it out there," he says. "I wanted to suggest restraint, modesty, self-acceptance, tolerance, self-improvement – and if just the slightest hint of that was absorbed and re-released, that's not such a bad thing."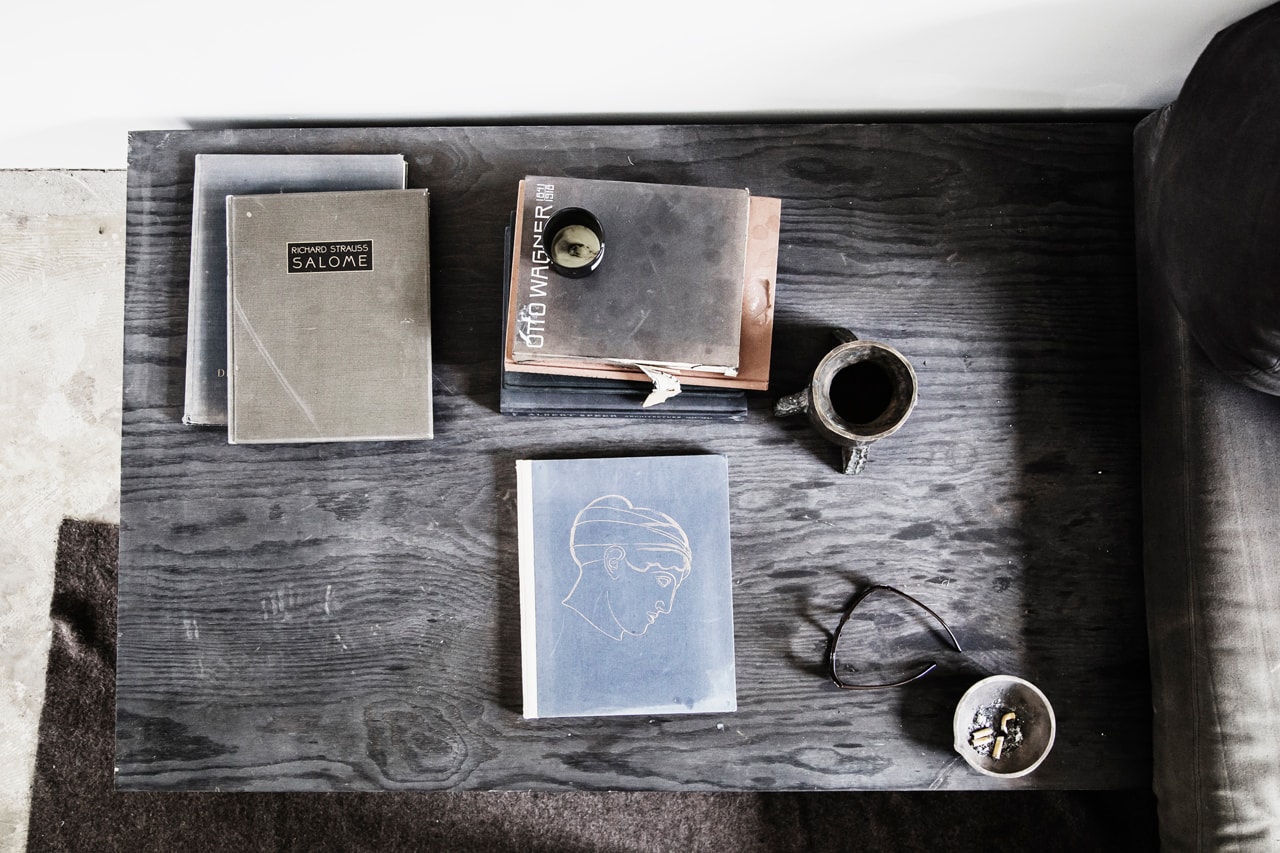 His reality is "a private utopia that is an aesthetic ideal," of his creation, yet, over time, his tastes and philosophy have become our own. Beyond the acceptance of his draped drop-crotch shorts and distressed leather jackets, people have adopted his consistency. "It's evolution," says Owens. "The current state of fashion is responding to the moment. Some areas of fashion became something else and don't feel right anymore, while other elements are starting to surface as we speak." We've seen this change in his "uniforms," which have moved beyond the confines of high fashion. Rick Owens has morphed into a lifestyle brand, which according to Owens "makes more sense."
Owens's widespread resonance amongst generations is attributed to his garments' abilities to tap into our needs without compromise. The distressed nature of his clothes dispels the fear of the new and personifies affection with its worn-in softness. They are purposefully crafted to work with our bodies, eliminating the need for self-manipulation, which is pandemic within fashion. He avoids the traditional and easily defined, instead offering us an experience rather than just a single facet. But most importantly, his clothes do not demand perfection and neither does Owens. "I like proposing things that might not be considered beautiful, but if held at the right angle under the right light with the right attitude, they are," he says. "I think an open heart makes everything more beautiful." It is this appreciation of the imperfect that is also evident in his waxworks. Their presence in his stores is a poignant reminder that this is "a very personal expression by a self-invented monster."
Hip-hop and shifting views towards sex, gender and clothes have similarly corresponded in the upsurge in his popularity. Thanks to artists like Jay Z, A$AP Rocky, and Kanye West wearing his gear and dropping his name in their songs, Rick Owens has relevance and access to a wider audience in an untapped market.
The ever-growing tribe of Owens has taken his grunge-glamour concept and created subcategories of their own – health goths, streetwear and skater goths, all of which are still unequivocally Rick Owens. And although it's more than just the clothes we identify with – it's a particular style and a set of beliefs – wearing them best conveys this ideology. Owens does this on a daily basis without fail. It is Rick Owens creating Rick Owens, wearing Rick Owens, and projecting Rick Owens. All very Inception.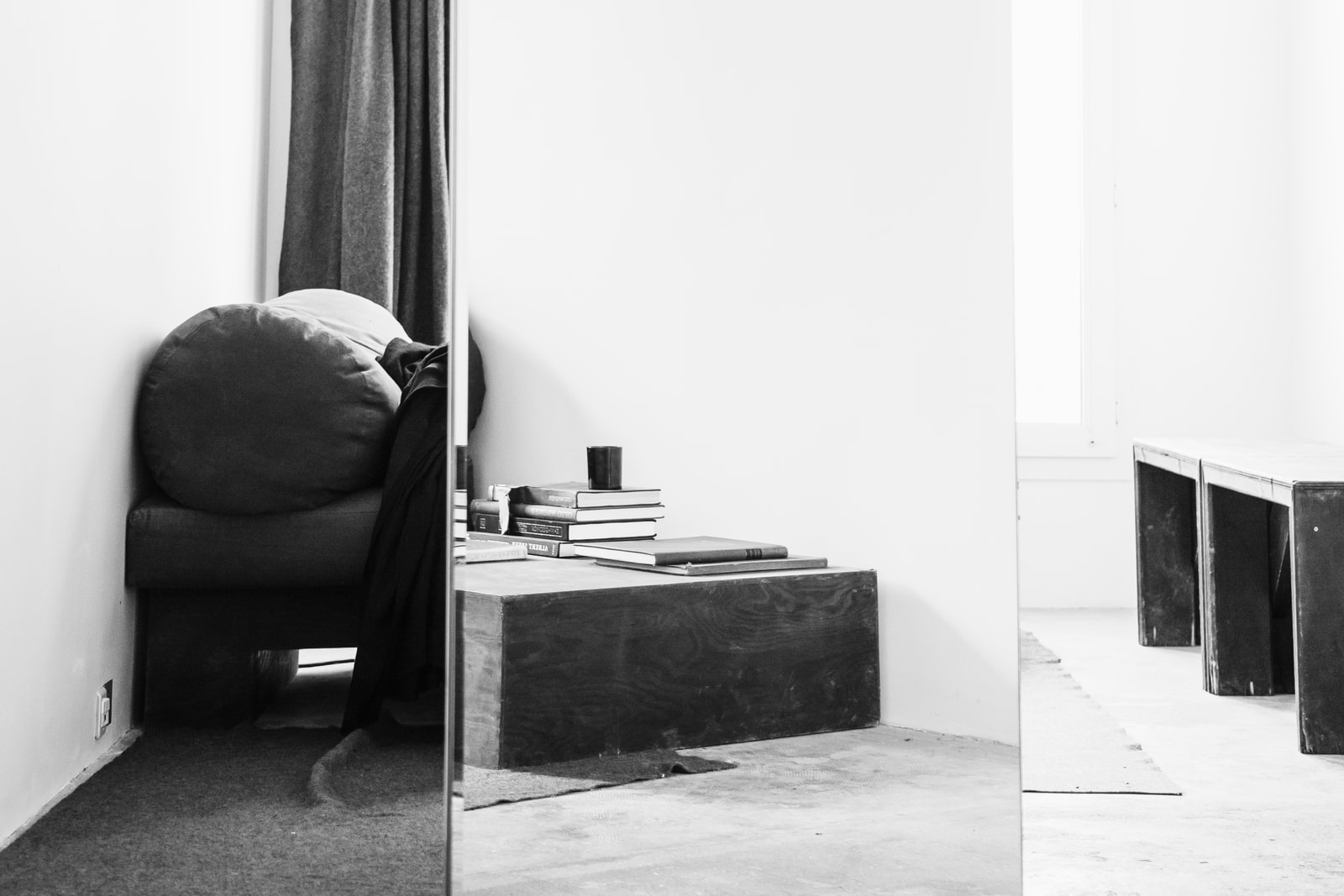 Granted, the fundamentals of Rick Owens may be democratic in theory, but his prices are not. Therein lies the rub. The acceptance he offers feels like a false proposition when faced with the dilemma of buying a $300 USD T-shirt or a $7,000 USD leather jacket. Should belonging cost this much? It is debatable, like all things, especially in fashion's fake reality, where acceptance is no more real than Owens's raven colored and straightened hair. But it's a credit to him when his price tags do very little to abate his appeal.
Owens knows what he's selling; he doesn't deny it. And through the honesty of his clothes – his seams, drapes and cuts – he's created a special language that communicates with his audience. Maybe it's because his story isn't one that becomes obsolete at the end of each season like with other designers. Instead, he grants us the opportunity to be a part of his continuous journey, creating an intimacy that goes beyond posting selfies on Instagram or videos on Snapchat. "You have to strike a nerve with a lot of people four times a year and keep this call and response relevant," says Owens. "Sure it's commerce, but it's also a conversation. I feel like I am participating fully in the world around me and using everything I was ever born with or learned."
Unlike other designers, Owens does not employ mood boards or sketches at the start of each of his chapters. Instead, he begins with toiles (tester copies) of past styles, which he manipulates and studies, corrects and aligns, takes photos of, and sketches over or pieces together. His ability to cut and read patterns separates him from his contemporaries, as he skillfully takes the building blocks of fashion and transforms them. An art he has already mastered yet continues to perfect in hopes of finding new combinations of elements that reveal untold secrets to him.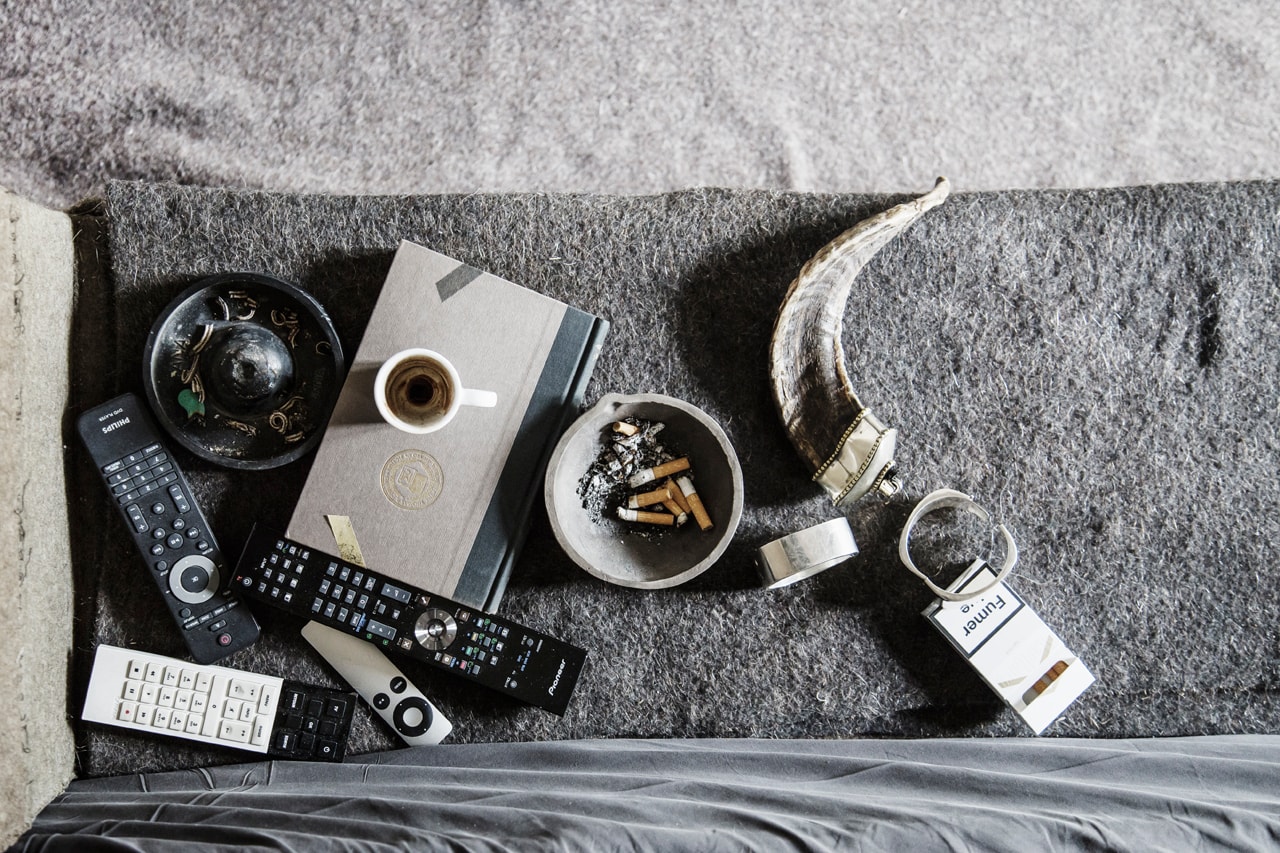 He draws inspiration from his mind's eye to create a reflection of each previous season. He reflects upon his history of damage, the center of his creative output, for direction. Focusing on moments of beauty and despair from before his sobriety – pivotal in his creative development – Owens taps into an emotion that is solely his. This type of insular inspiration could easily be perceived as ego since Owens looks to his work for guidance above all others. But instead it reveals his desire to study and accept his mistakes, allowing him to appreciate his successes and grow.
A part of that success and growth comes from his extraordinary relationship with his wife, Michèle Lamy. Theirs is one forged through the understanding and acceptance of their strengths and weaknesses. They are yin and yang, hard and soft, fear and curiosity. While he demands and expects exactness, she allows room for expression and waits for magic – he's got the logic, and she's got guts, but together they are a formidable team. Lamy's influence on Owens has helped him step out of his comfort zone. However, this in no way makes him a good collaborator. Not with Lamy or his longtime associate and Creative Director of Love Magazine, Panos Yiapanis. "Panos and Michèle are people I trust to add a flourish that will always excite me," he says. "But I'm a terrible listener."
As for staying grounded, according to Owens, his ego gets the best of him every day. "There's a constant conversation in my head telling myself, 'Why do you have to be such a cunt,' and then 'well, I forgive you for being a cunt,'" he says, which goes back and forth from forgiveness to various levels of realizations of cuntiness and vanity. "This goes on all day… And whenever I read an interview I've done I always sound so self-satisfied and douchey."
Regardless of his selfdom, Owens understands the fortuitous nature of his circumstance and takes full advantage of it. He is one of the few designers that has never outsourced production or in-sourced a single design. His is not an atelier system with a team of young designers. Rick Owens is not Chloé, and you won't find a Phoebe Philo-Stella McCartney situation here. Instead, he embraces the speed and pressures of fashion, rarely succumbing to its exhaustive deadlines, finds balance and purpose in it all, and happily designs every product from every line bearing his name; "I wouldn't have it any other way."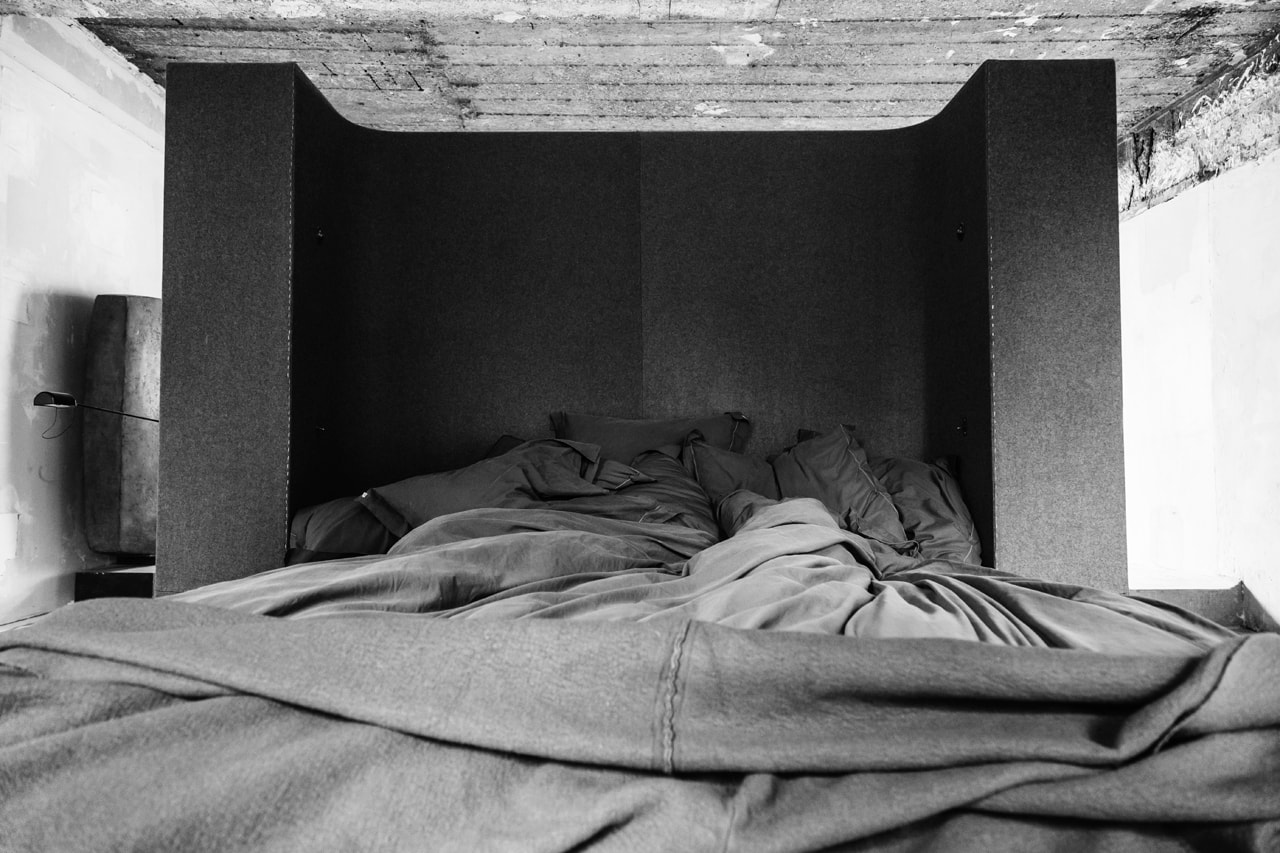 Even with all he's accomplished, Owens still asks himself, "Do I really believe in this?" A difficult question to answer when faced with deadlines, momentum and clouded by one-sided assessments, but he does as best he can. "It takes focus and a certain amount of arrogance to say, 'Fuck it – this is what feels right to me now…'" he affirms with sincere brutality. "I was probably supposed to say something that takes people who buy my stuff more into consideration, but if I start thinking about what people want too much, I get disoriented."
This story is not ours and the journey has never been about us – not in the slightest. It is all about Owens and his exercise in purity. With absolute creative freedom, he makes whatever, whenever and whichever way he wants. Isn't this why we love him? It's all about his ability to stay on his own path, block out all others, stop questioning and focus on what's important, and learn from mistakes while maintaining personal indulgences. His unflinching sense of self is what makes him so remarkable and surprisingly relatable.
Owens's job has always been to "ruthlessly ensure each collection evolves in a logical way" – which suggests exactness in all he does, but in the end, it's still just a guessing game. "I'm going with my gut," he says. "Wish me luck."
---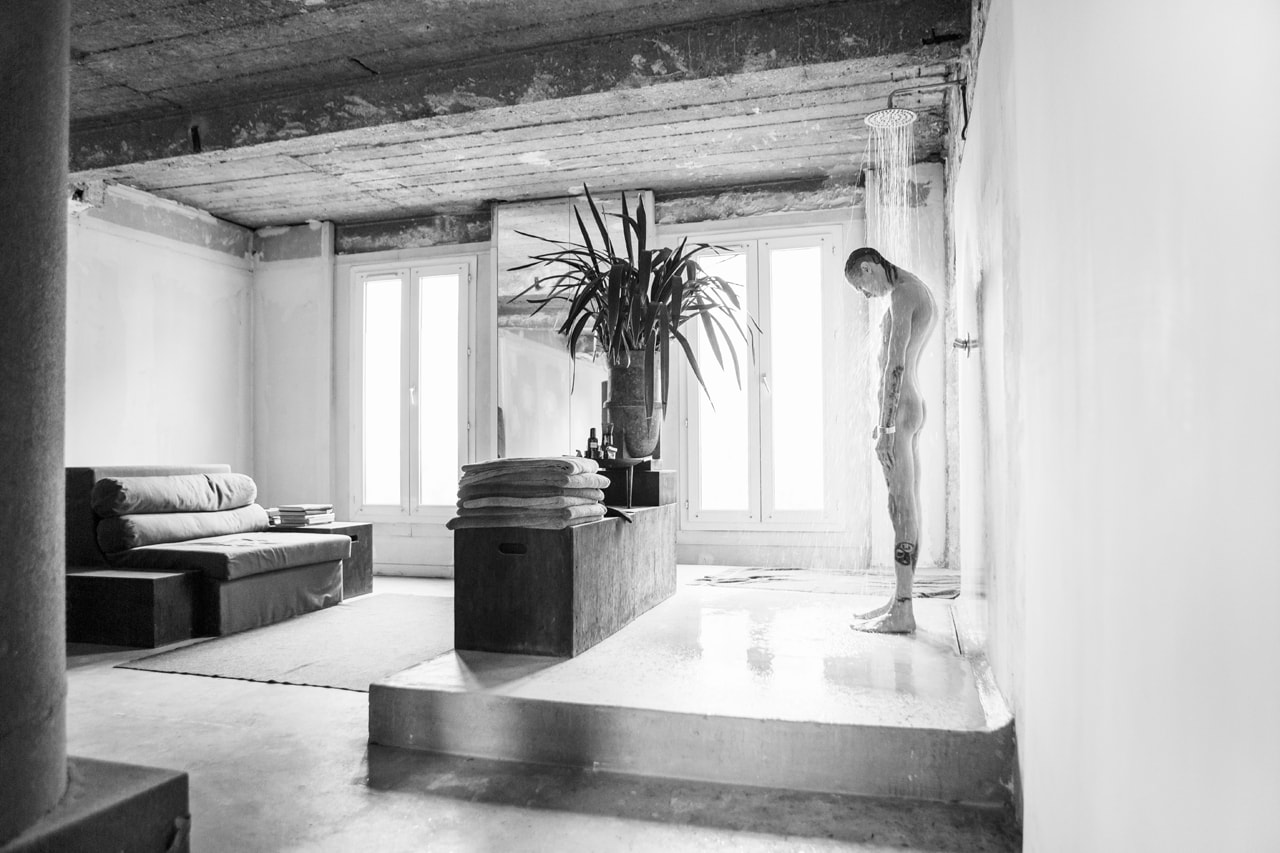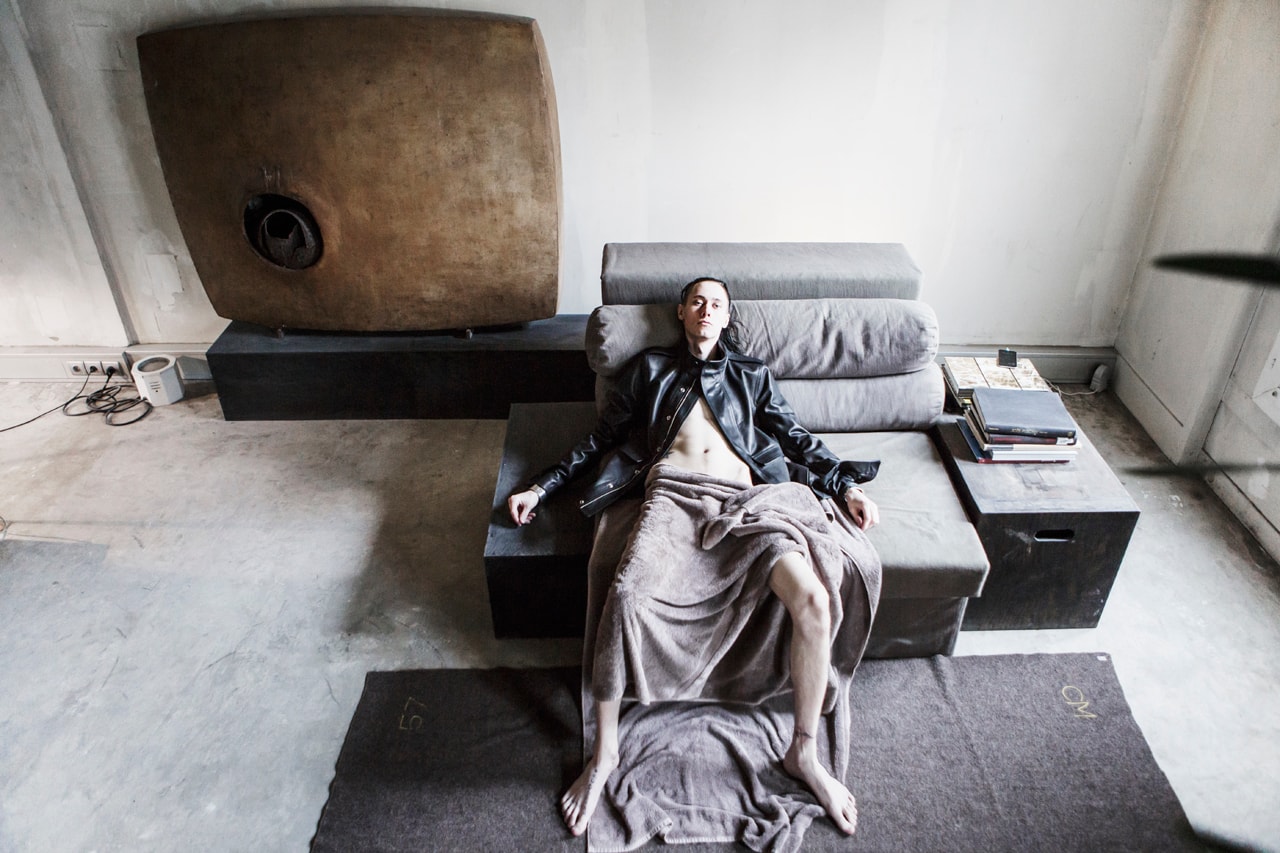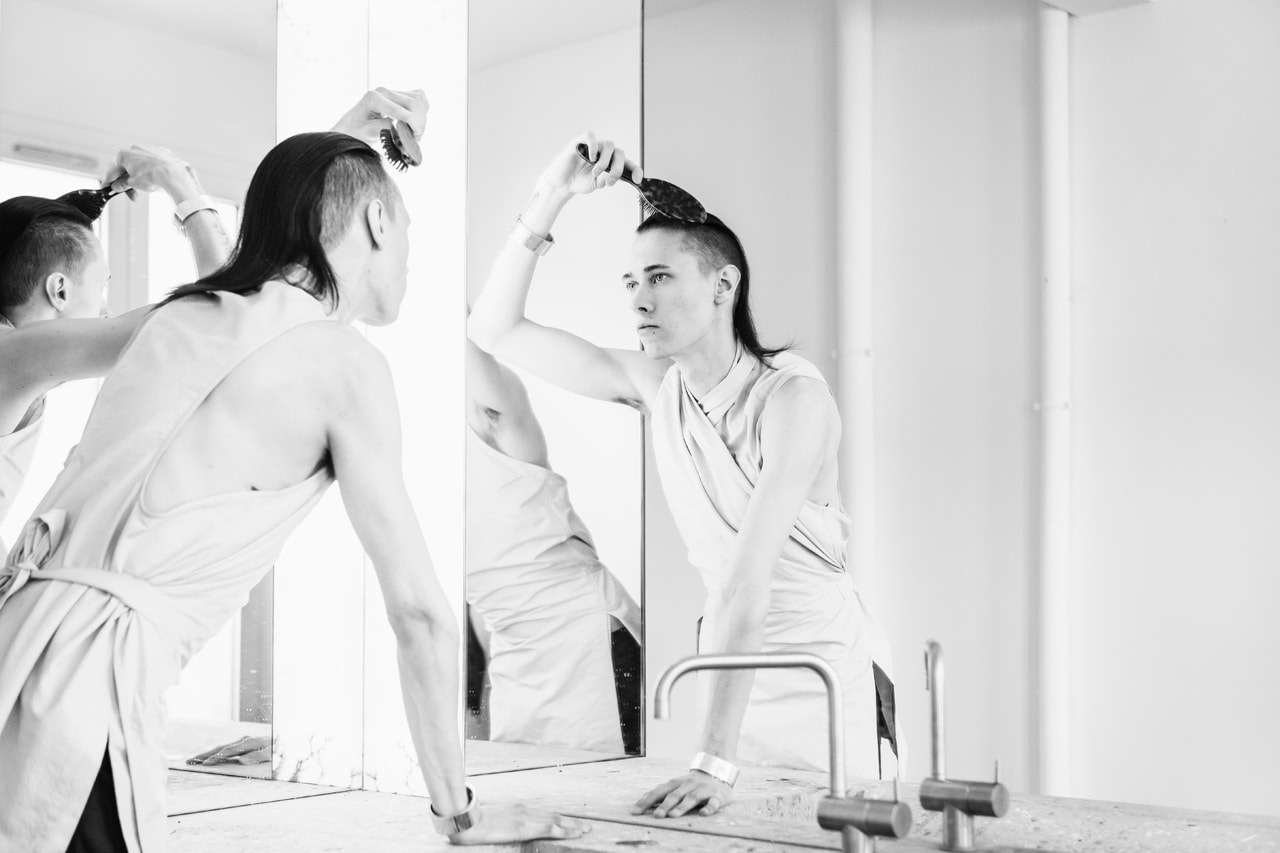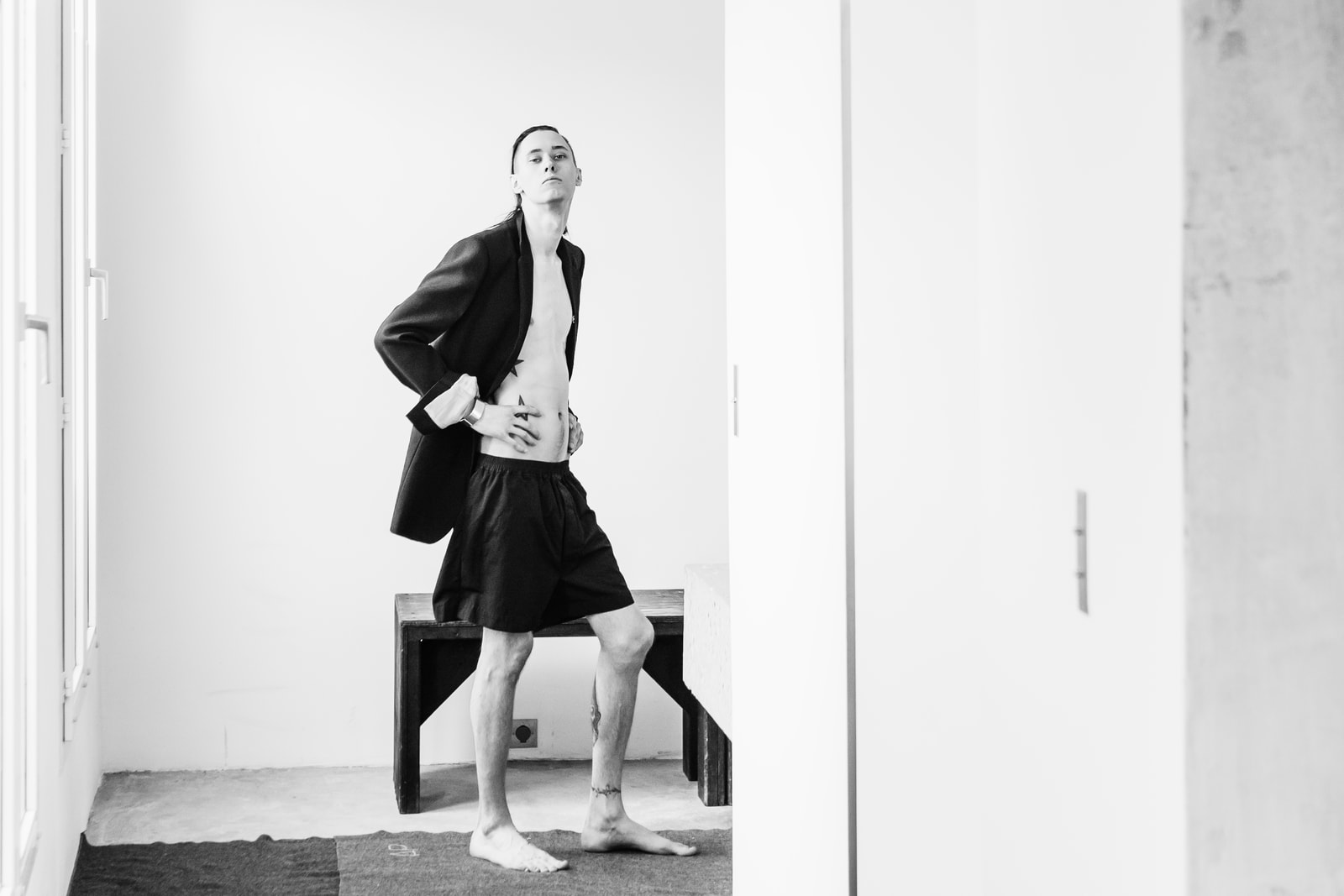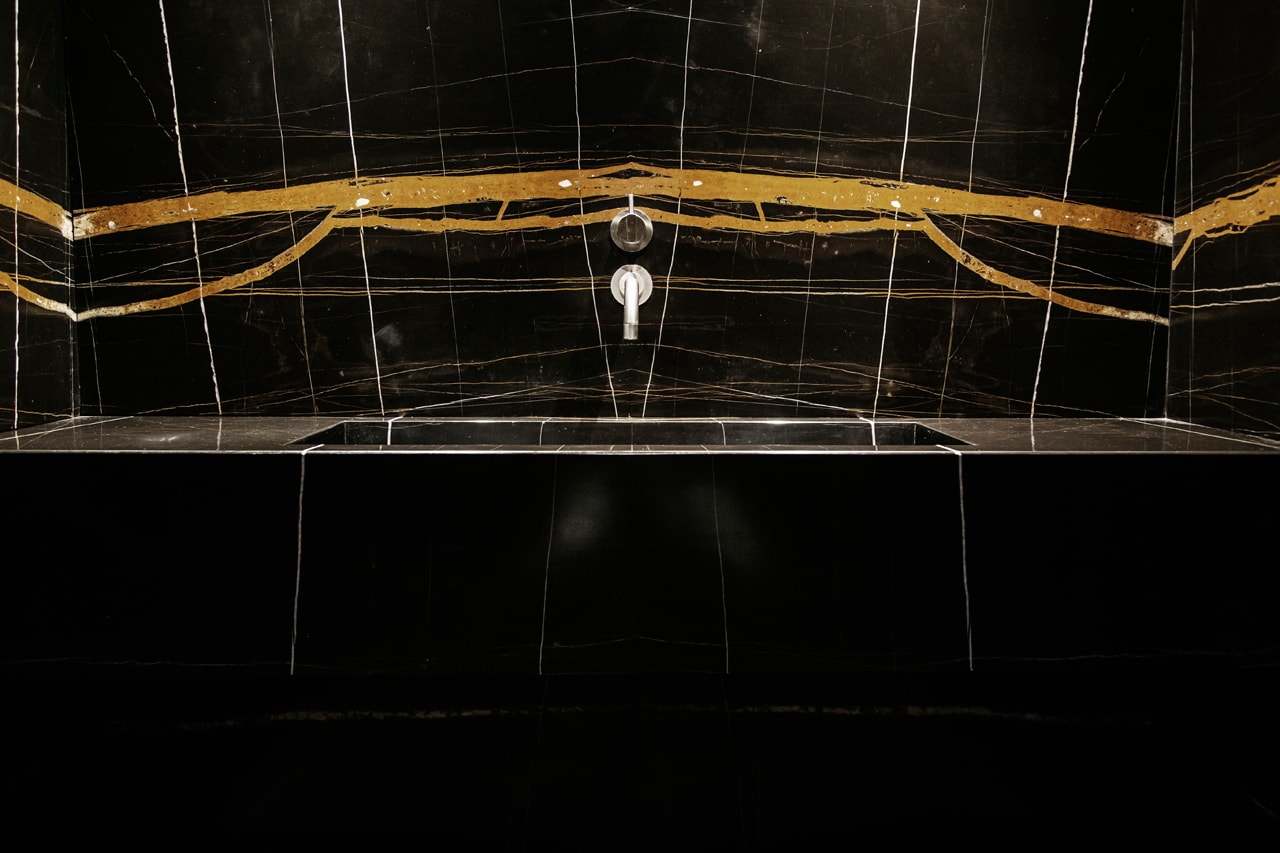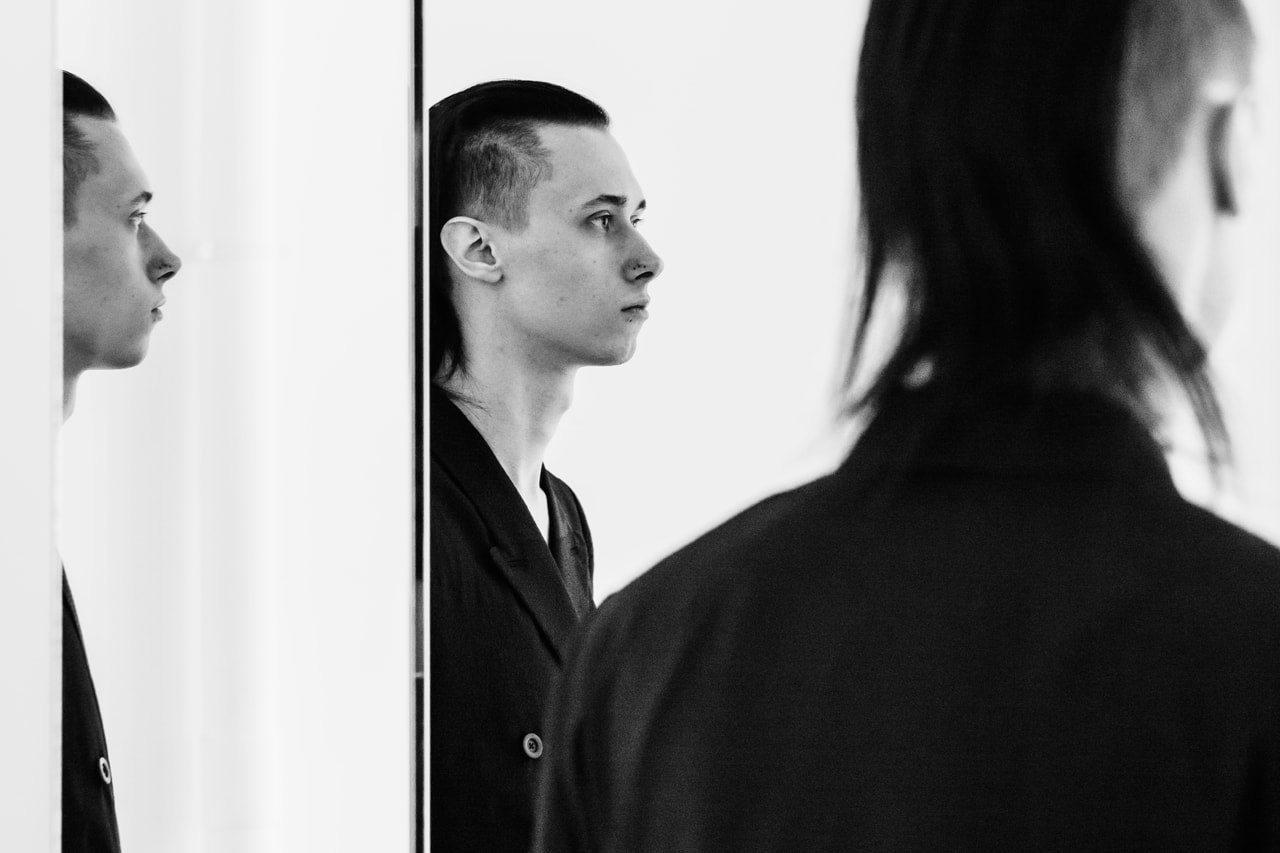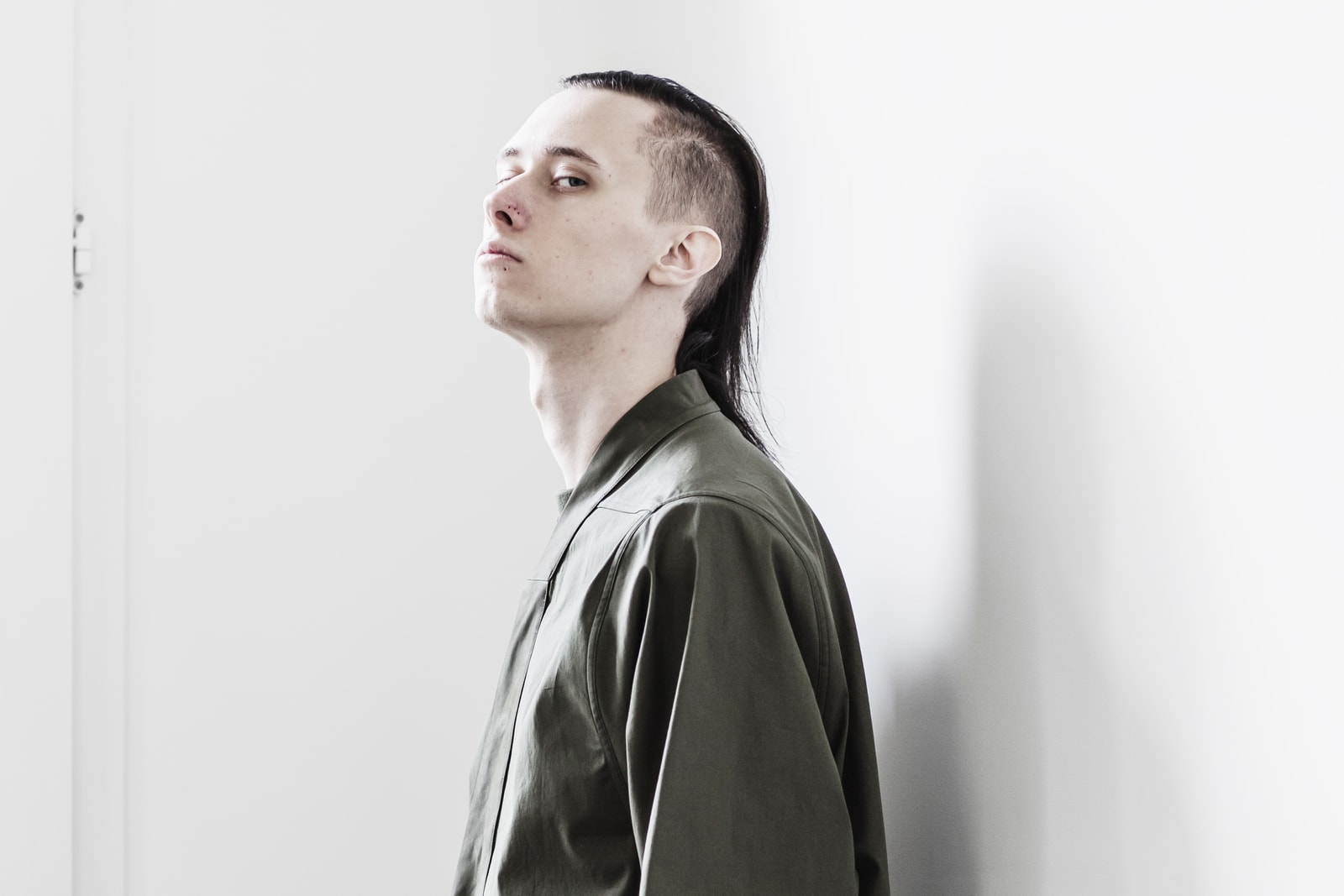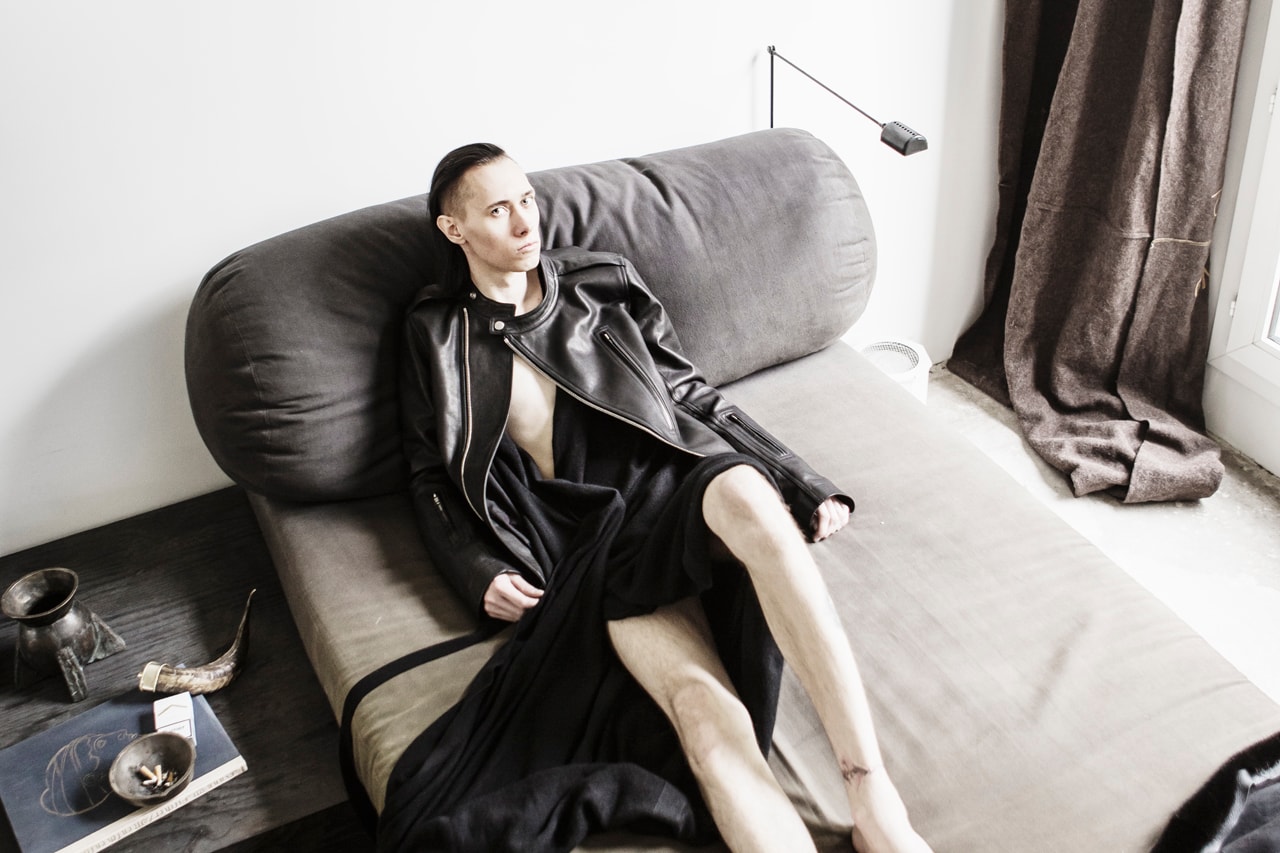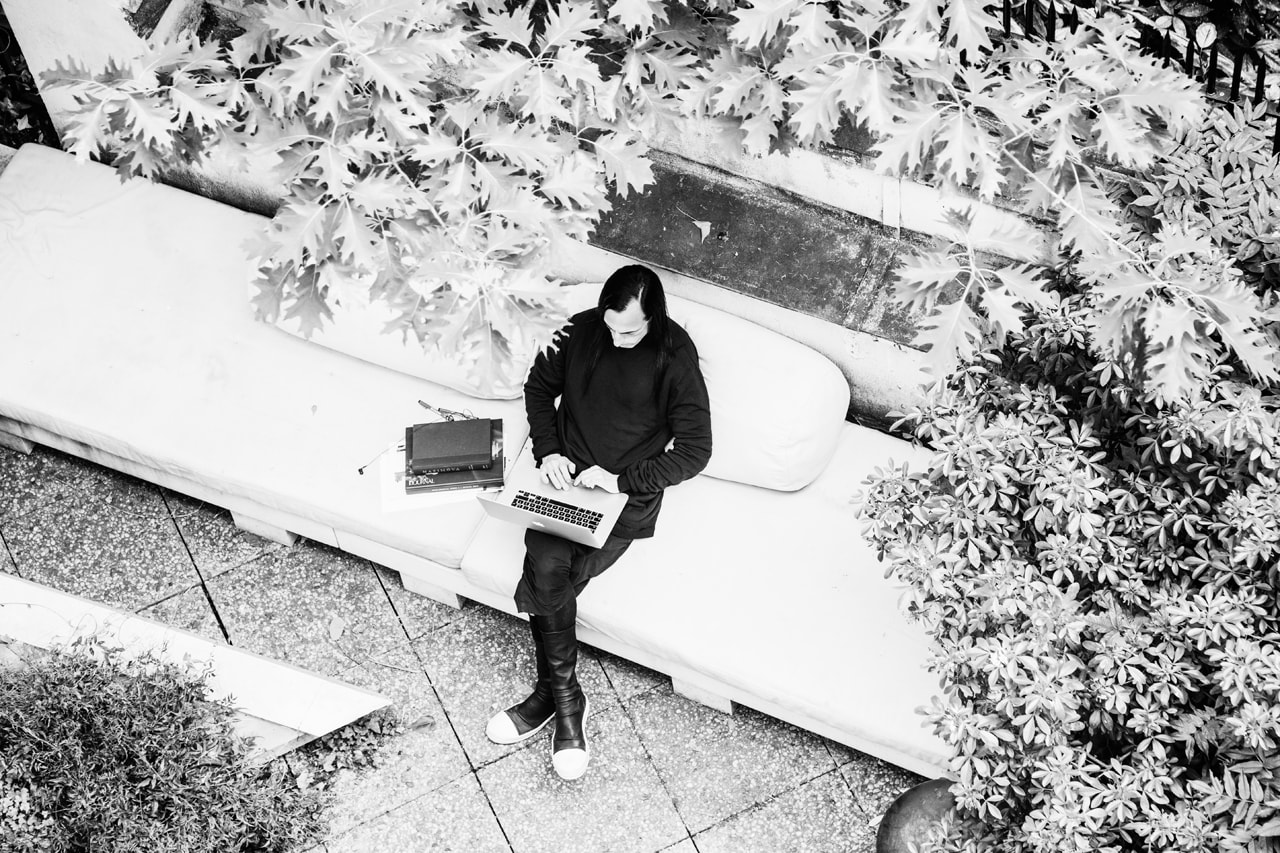 The above editorial is featured in HYPEBEAST Magazine Issue 11: The Restoration Issue, available at select stockists worldwide.