2015 HODINKEE Collectors Summit
Calling all timepiece enthusiasts.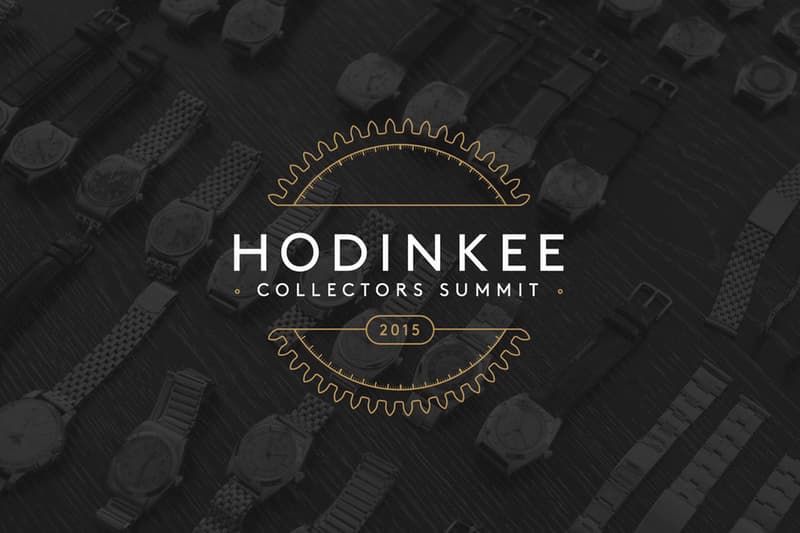 Arguably one of the world's most revered watch blogs out there, HODINKEE has made a name for itself with the vast exploration of mechanical timepieces ever since its inception seven years ago. Now the online magazine will be hosting its very first collectors summit, a private, off-the-record event where some of the best independent collectors like Aureal Bacs, Eric Ku, Philippe Dufour and Michael Friedman will speaking on a variety of topics which will help step up anyones game. Some of the subjects that will be touched upon include, predictions for gainers and decliners in the vintage watch world, tips for collecting vintage Rolexes, Audemars Piguet and Vacheron Constantin, and the rise of independents amongst various others. Priced at $3,500 USD per ticket, this highly-exclusive event is currently accepting applicants and will give you the opportunity of a lifetime to share and learn knowledge with other timepiece enthusiasts like never before. Head over to HODINKEE to get more information on this event.