adidas Originals Design Director Brian Foresta Discusses the SL Loop Runner
By no stretch of the imagination, adidas Originals has hit a certain stride over the past year, and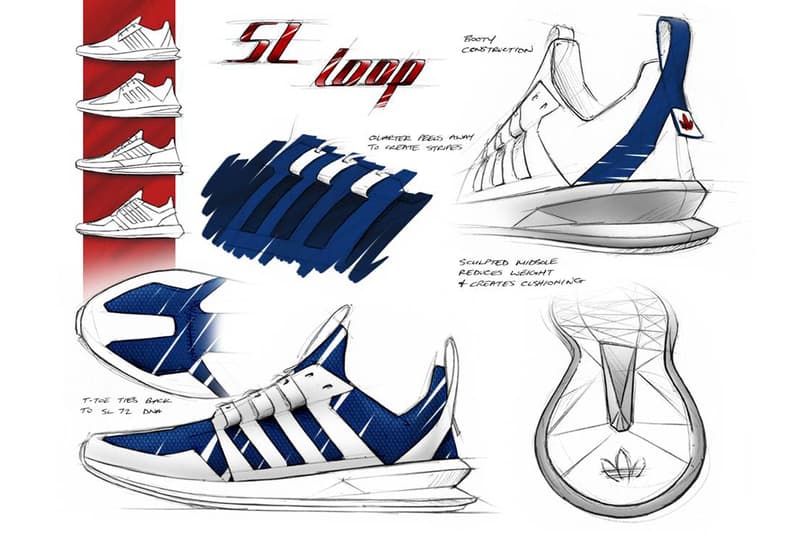 By no stretch of the imagination, adidas Originals has hit a certain stride over the past year, and you can choose between the ZX Flux, Stan Smith re-release or even the apparel collection for evidence. Design Director Brian Forestra was cognizant of the brand's recent history going into the design of the SL Loop Runner, the latest hit from the three stripes' design camp. Interestingly enough, those iconic three stripes became the centerpiece feature for the otherwise minimalist runner – which is a design descendant of the complexly paneled SL '72 runner. Forestra spoke to writer Zack Schlemmer about the creative process in creating the SL Loop Runner, giving audiences a detailed account of just how his team created the ideal summer chiller. Check out an excerpt below and head over here to read the full transcript.
The SL Loop's most notable design characteristic is obviously the unique tear-away stripe "loops". It's really a great idea, and works so well as a play on the three stripes. It's one of those things that's surprising that it hasn't been done before. Can you talk about how you came up with the idea for those?

When I was working on the shoe with my team, we were talking about, "How do you deconstruct the shoe as much as possible?" I've always felt like adi's been fantastic in its simplicity, as a brand. Whether it's the Stan Smith or the Superstar, we're always really good at just simple, clean footwear. So we were pressing this idea of, basically, how you subtract details from the shoe, but still keep its essence there, and this whole idea of looping something back on the stripes. Then it also inspired the heel tab and the pull-tab on the top. So the stripe detail was the beginning of it, but then we took it to a full 360°, developing the details on the shoe. They're (the heel tab and pull tab) also ultimately where the name came from.