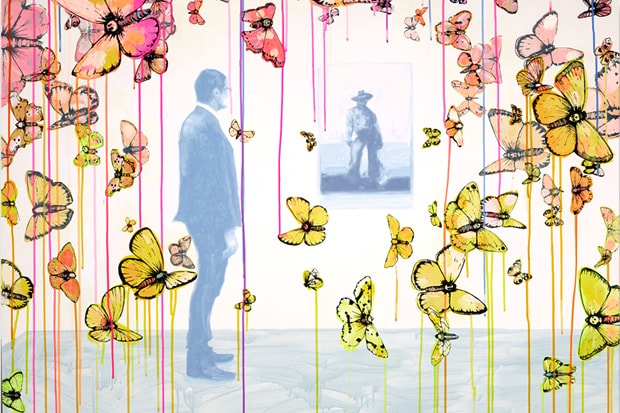 Sage Vaughn "Nobody's Home" @ Lazarides Rathbone
After a successful show at the Museum of Contemporary Art in Los Angeles with Mike D of the Beastie
---
After a successful show at the Museum of Contemporary Art in Los Angeles with Mike D of the Beastie Boys, LA-based artist Sage Vaughn recently hopped over the pond to open his solo exhibition titled "Nobody's Home" at London's Lazarides Rathbone gallery.
Using stark contrasts of vibrant birds and butterflies with lifeless interiors, Vaughn invites viewers to escape the unquestioned adherence to routine consumption and to instead look to the spontaneity of nature.
His exhibition will remain on display at Lazarides Rathbone until March 1, 2014. For details on opening hours and how to get there, please visit the gallery's website here.