Interview with Takashi Kumagai
While he became known as one of Japan's top photographers, Takashi Kumagai has built no small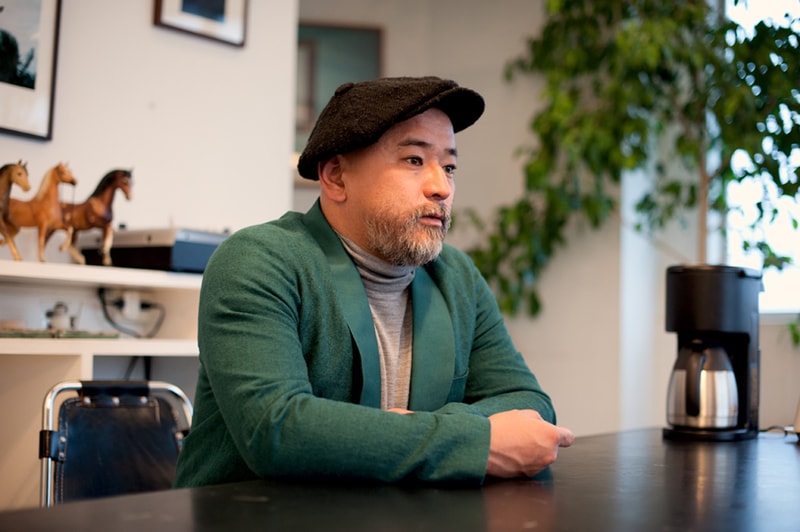 1 of 2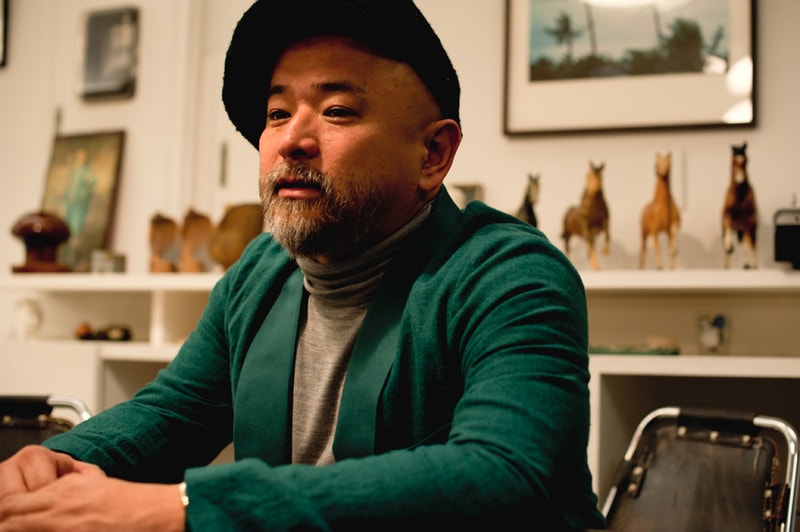 2 of 2
While he became known as one of Japan's top photographers, Takashi Kumagai has built no small reputation for himself as a branding expert, stylist, shop designer and founder of the NAISSANCE label. The Fashion Post recently interviewed Kumagai about NAISSANCE's upcoming 2013 spring/summer collection as well as his vision behind its establishment. Included is the first half of the interview with part 2 covering his other projects and greater influence beyond fashion.
First, I would like to ask you about the 4th season of NAISSANCE's running collection (2013 spring-summer). What sort of image did you have in mind when producing this season's characteristic colors of green, yellow, and navy?
The theme was based on Alan Delon in the movie "Plein soleil" (1960). The linen jackets and shorts were designed in the image of southern France. I guess if there were Asians in Cote d'Azur, that is how they would look. I think the lengths of the shorts are the shortest in the industry.

They were certainly very short. How did people react to them?
Very well. I myself like to wear undersized shorts, whether it be swimming trunks or anything else. I wear them on a regular basis. I think they enhance the style of the legs. Upon designing the shorts, I was very particular about recreating a form representative of the 70s. The rest is common NAISSANCE style. I ignore the current trend and acquire inspiration from French and American vintage clothes that I love.

I noticed the jacket you're wearing is also a new NAISSANCE release. You seem to wear it casually, but is it a tuxedo?
Yes, it's a linen tuxedo. I was very particular about producing this perfectly colored green.

Are there any differences in the way you direct your two main brands, GDC and NAISSANCE?
I have been working as the creative director for GDC since 1998 and its customers range between the age of 20 to early 30s. On the other hand, NAISSANCE is a new brand we started in the autumn-winter of 2011, and it's targeted towards age groups ranging from late 20s up to the 70s. Its growing fan base clearly reflects our expectations. The select shops that deal with NAISSANCE, such as Biotop and WILD LIFE TAILOR, have a rather mature customer base. I feel the clothes successfully reflect the lifestyles I propose.

What motivated you to establish NAISSANCE?
I wanted to make a good brand that I could grow old with. When I become 60, I'm planning to make clothes for 60 year olds at NAISSANCE. Conversely, I direct GDC so its designs won't age. If the brand ages with me, the core of the brand will go off track, maybe leading to the eradication of the logo or the modification of its killer item stadium jumpers, which are currently being made for our gardening and botanical series.