Staple Interviews Steve McQueen
Classic action films such as Bullit or The Getaway come to mind when we think of the name Steve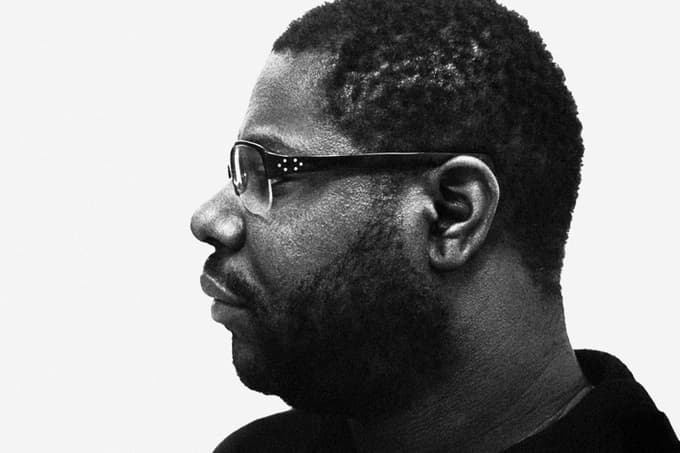 Classic action films such as Bullit or The Getaway come to mind when we think of the name Steve McQueen, even though the legendary American actor passed in 1980. For the current generation though, Steve McQueen is a different type of hero – an English director striving to unearth history through social commentary in film. His latest work, 12 Years a Slave, unravels the tale of an Antebellum-era free man who is tricked into the Southern slave system. The film was recently screened in New York City courtesy of Staple, who also spoke with the director about his process during the film. Enjoy the interview below, and be sure to check out the trailer for the film here, while the full film is now showing in theaters.
Are you happy with the film?
Very. What I'm most happy about is that people are getting to know Solomon Northup, and are buying the book and are responding to the film the way they should be. So I'm very happy.
What was the hardest scene to shoot and why?
The hardest thing to shoot? There was a multitude of things. Making sure the timing's right, the motion's right. Everything has to be on key. Timing, motion. It's like juggling three balls in one hand. I think we pulled it off so I'm very happy.
It's just so awesome because sometimes when we talk to different creators, they're never fully satisfied with their work and I was wondering whether you can rest on your laurels and appreciate what you've done or are you more self-critical?
No, I feel I've done the best that I could now. Maybe I'll do better, we'll see. But this is the best I could do so I'm very pleased.
So there was no shot in particular? Even from an emotional standpoint maybe?
The emotional things were always difficult but what we had was a tremendous crew. From taping to hair and makeup, wardrobe, camera and sound departments. Everything. We were a team altogether supporting each other. Difficult times were hard but what got us through was that kind of togetherness. What we had. That togetherness made this state and environment where the actors can experiment. So that they feel that they can push themselves through the different levels.
The casting on this film was top notch, not because of the big hollywood names but more so because of the truly remarkable acting performances as their characters. There were not any big, usual suspect Hollywood names. How did you go about casting this film? Did you start with certain people in mind for the characters or did they all build around something organically?
Well it started with Chiwetel and Michael and then from there sort of went fresh out. Because Francine Maisler was amazing. You know, to get that sort of authenticity and find the right person for the part we went through a lot of auditions for certain roles and there were some names in the auditions but for me it was about the best person for the job more than anything else.
Yea. The role of Patsey, that was her first big acting role, right?
Yes, Lupita N'yong'o, that was her first acting job. For her part we auditioned over a thousand girls and I'm just tremendously thankful that we got this woman. I was stunned.
Many people are going to say this film was "too much" (I overheard people saying that walking out of the film) What is your response to that?
Well, the fact is that there are several acts of violence in the film. This is a situation of reality, of black people in America. How they came here. This is what happened. So if you want to turn your back it's like turning your back on other things in the history of the world like the holocaust or whatever. You have to remember these things and never forget them.
As a director, you are known for long continuous takes. How did your filming style affect your actors differently on this film then in previous films?
Well I'm actually not interested in long, continuous takes. I'm interested in real time. A few movies, I feel, need that treatment. So it's not a case of counting how long it takes for me. It's about what's necessary for the actual film. And I think it gives the actors a lot of freedom to actually do their job. They're also just thinking about being in the moment. In a very strong, dramatic moment. For example, with Patsey or Solomon.
That's great that you say "in real time", because I feel like a lot of the time when we watch movies we see something and it's just three or four seconds that I guess whoever made the film thought would be enough for us to process it. But if we see something longer than four to five seconds in another film, it seems like it's a longer take than it would be. But like you just said, it's just real time.
When you're there, you're present at that time within the film. So you're a witness of something rather than being an audience member and that's the difference.
Exactly. That actually brings up the next question. As I was watching the film and watching the people next to us in the screening, at times I found myself processing things progressively deeper and longer as you stayed on a character. And I went from cringing at times, to uncomfortable, to infuriated to wanting to look away all in the span of ten to fifteen seconds. Was your reasoning at times to not only tell the story as it happened, but also to make us feel as much as one can in a movie theater?
What scene are you talking about for example?
Well the whipping scene with Patsey was one.
Well I'm not the first one to do something like that. It's just for people to observe what's happening. I mean, rather than be an audience member. You can be there.
Actually even more so was the lynching scene with Chiwetel. When he's being hung in a noose from the tree. The amount of time that you stay on him. I mean, from a story-telling standpoint, I never thought I could feel that many things for so long and to stay on. I feel that was genius from a film-making standpoint.
Well what you must understand is that people were lynched in this country. A large group of people were lynched because of their color. And for me, it was important to show that. I mean, in the book that's what happened; Solomon was hung there all day. So for me it was a symbol of all the lynches that happened in the state and at the same time, you must understand slavery. Either you're making a movie about slavery or you're not.
And I think you were literally like, "you're going to keep your eye on this. You're going to keep watching."
I think you have responsible film-makers who want to get engaged in that particular part of history for us to understand where we are now. That's important. People would rather not go to see a movie for this. But that's the case. It's important.
That's a great point. In agreement with what you just said, the use of music in this film was superb. How much of the music choices were made as a collective with Hans Zimmer and what did you already have planned out beforehand? Where does it all come together in the process of making the film? Did some scenes start with a music tone and then the scene developed from there? Or is the music always added after the fact?
A lot of the folk songs were being sung as we were filming it. A lot of them were obviously people singing while we were filming it. Others happened after.
You displayed great portraiture throughout the film (group portraits specifically). The very first frame was a group portrait and so is the last one. (When Solomon comes back home and opens the door to a family group portrait.) That last scene in particular, you specifically chose to have them all be very still when Solomon walked in which we found very interesting. I realize that that stillness allowed the scene to play itself out the way it did. Was that always the intention for you in that last scene?
Again, I don't put my stencil on anything. You have to understand the time. People were very formal at that particular time. They were very polite. That kind of behavior was very much of that time. So for me it was so big because it was a heartbreaking scene. I imagine that what they wanted to do is run into each others' arms but that wasn't the etiquette. And what breaks my heart is when Solomon says, "I apologize for my appearance."
Can I ask you one last quick question before we go? There was one scene when the slaves are coming back to Michael Fassbender's plantation and he greets them and there's this casual scene where Michael rests his elbow on the head of one of the slaves. How scripted was that?
I told him to do it. I mean they were treated like cattle and it was a very elegant pose. The casualty of doing something like that gives us second thought. They're like a piece of furniture. We have to support the movie. You have the responsibility. In everything. You know in art, otherwise I think it's done.