Pen & Paper: Rugman
Although nicknamed Rugman for resembling the hairy Sasquatch, the London-based artist/designer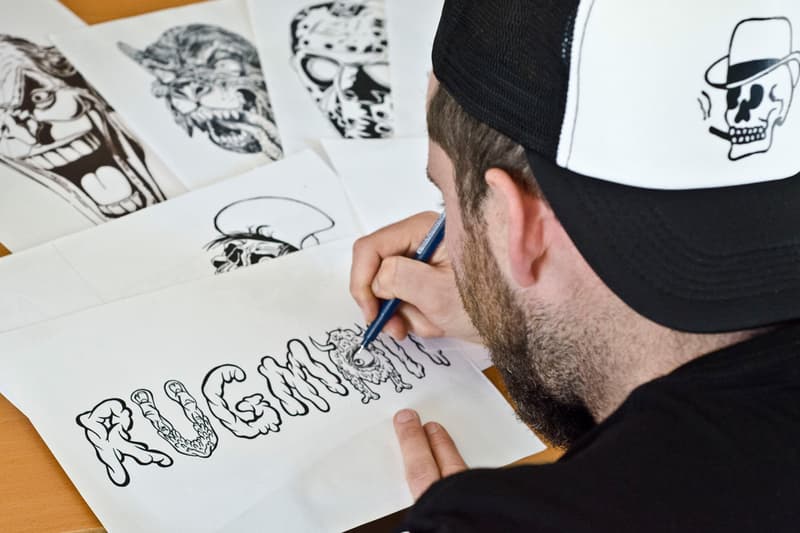 1 of 17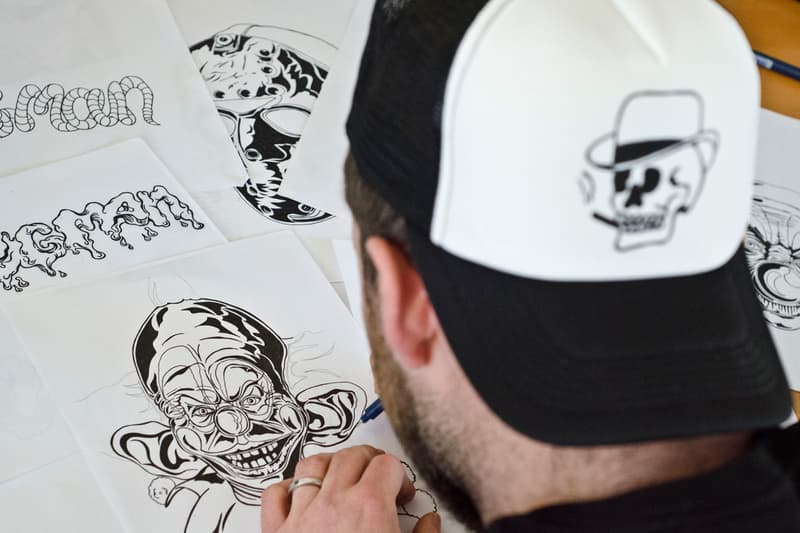 2 of 17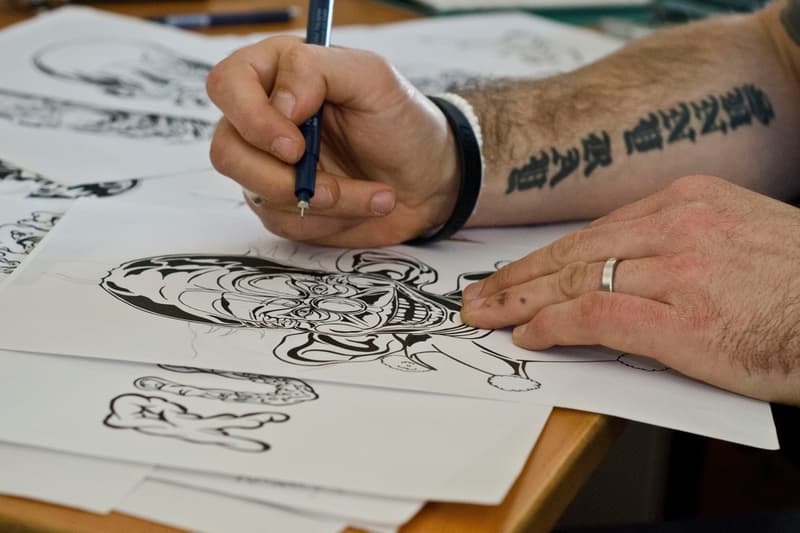 3 of 17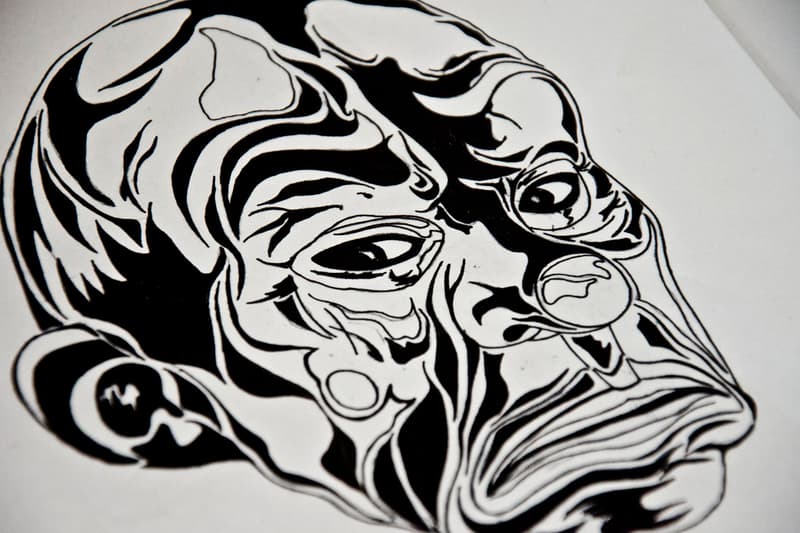 4 of 17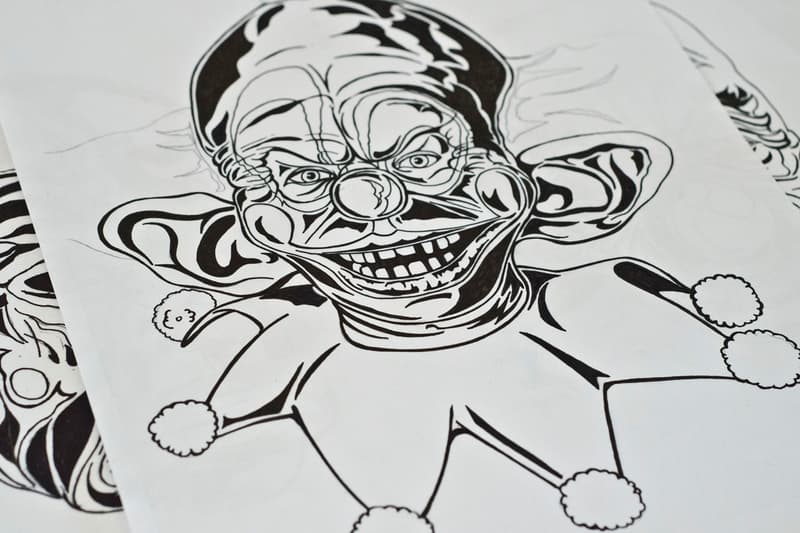 5 of 17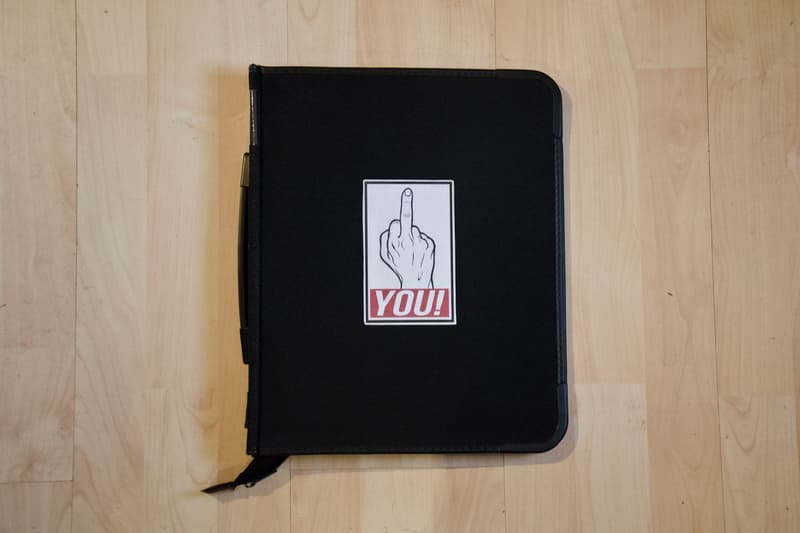 6 of 17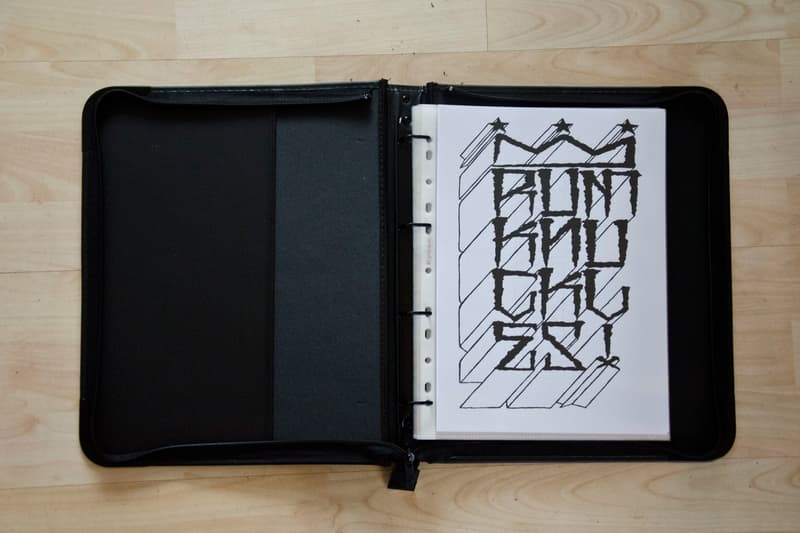 7 of 17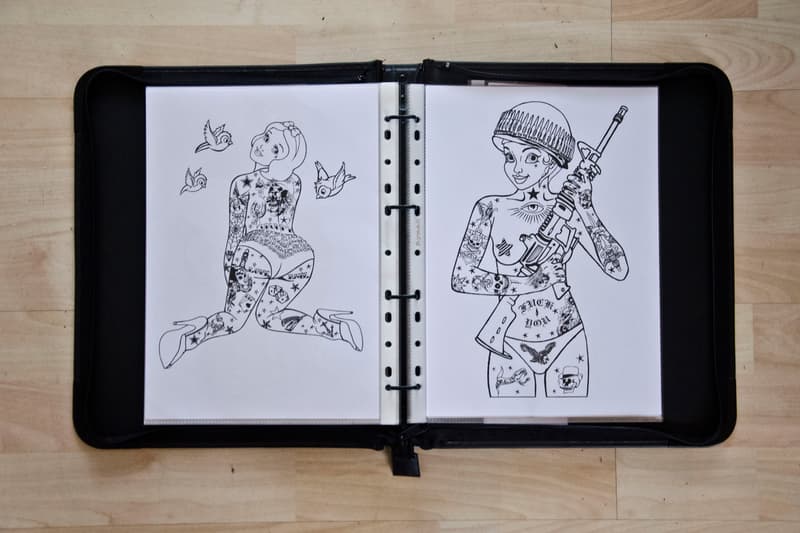 8 of 17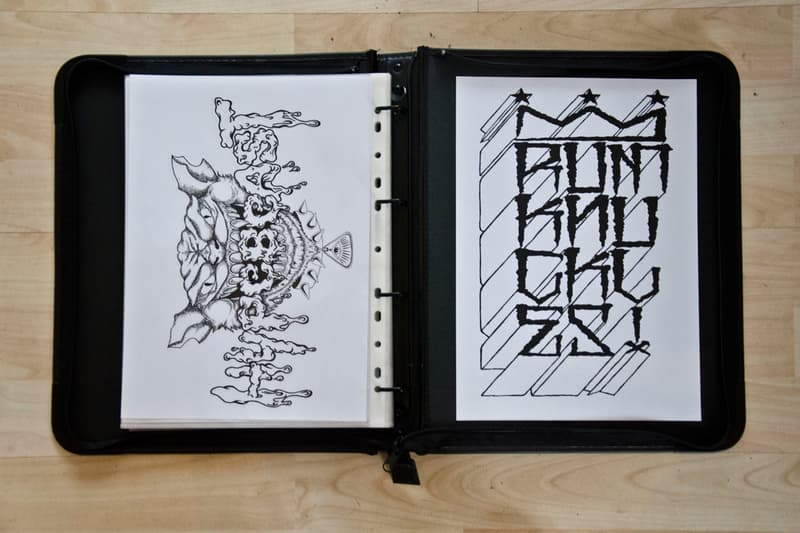 9 of 17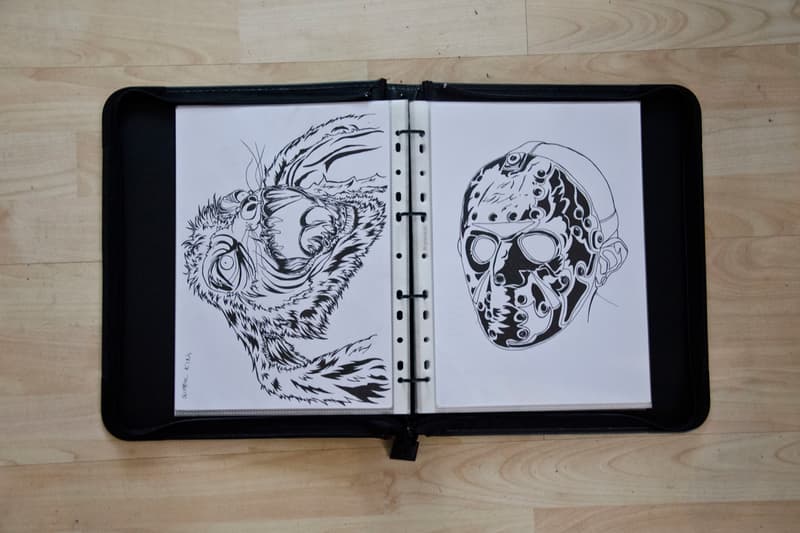 10 of 17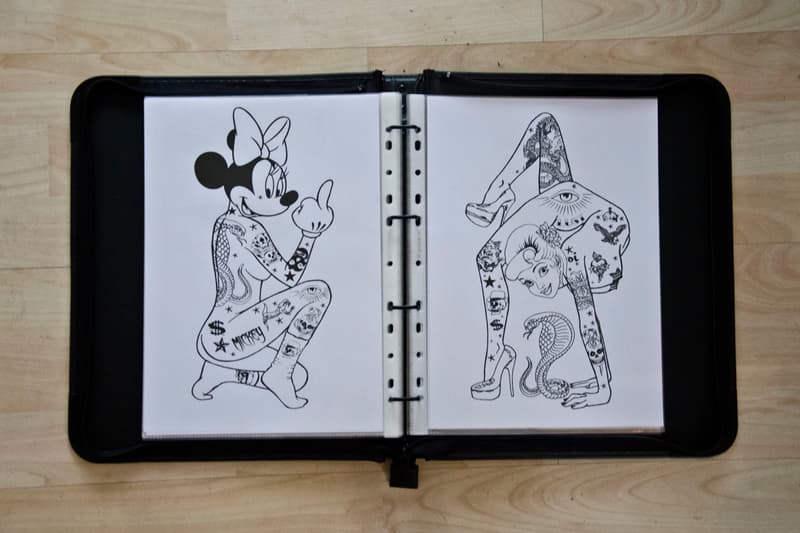 11 of 17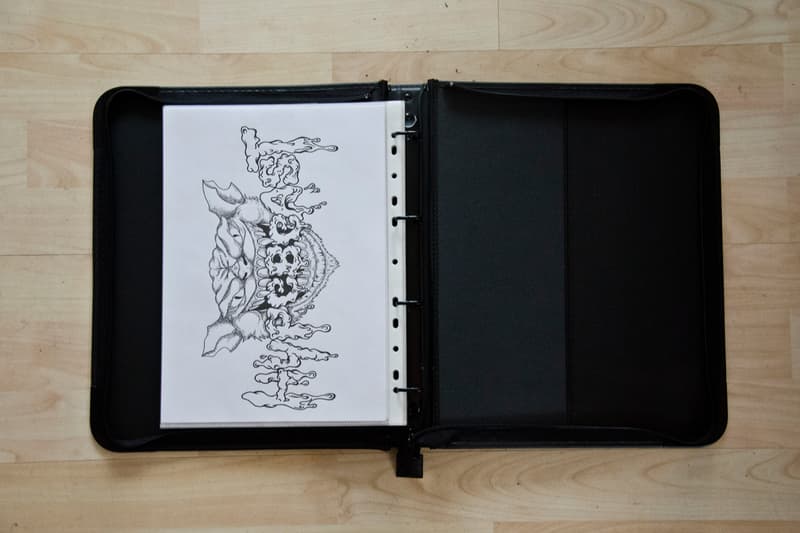 12 of 17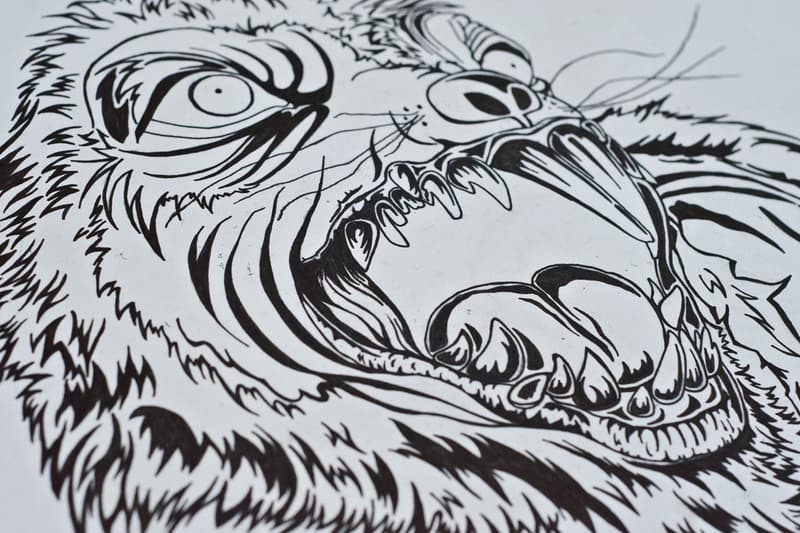 13 of 17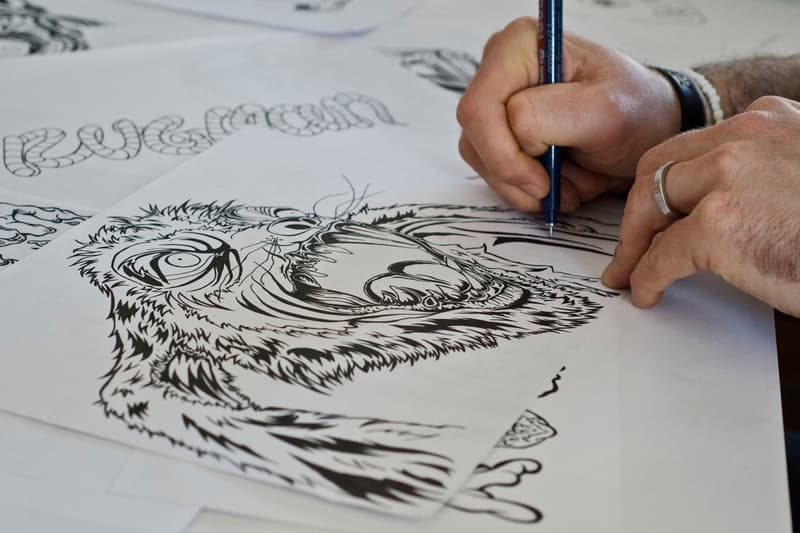 14 of 17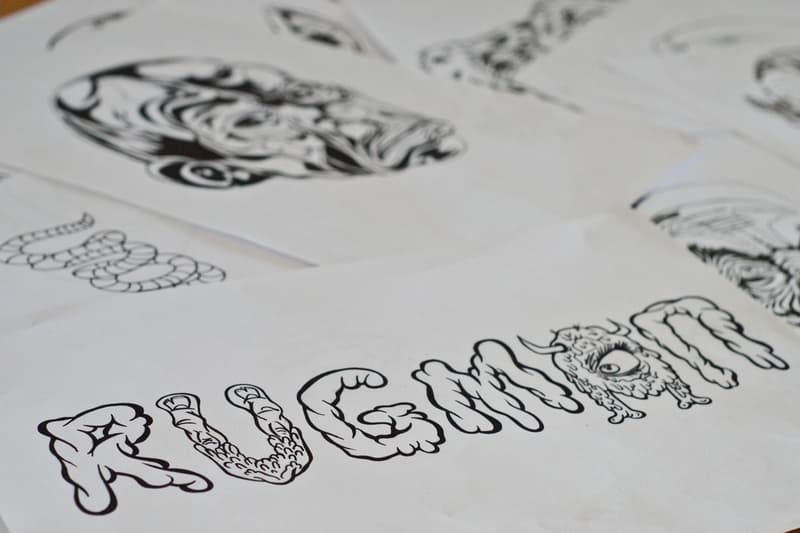 15 of 17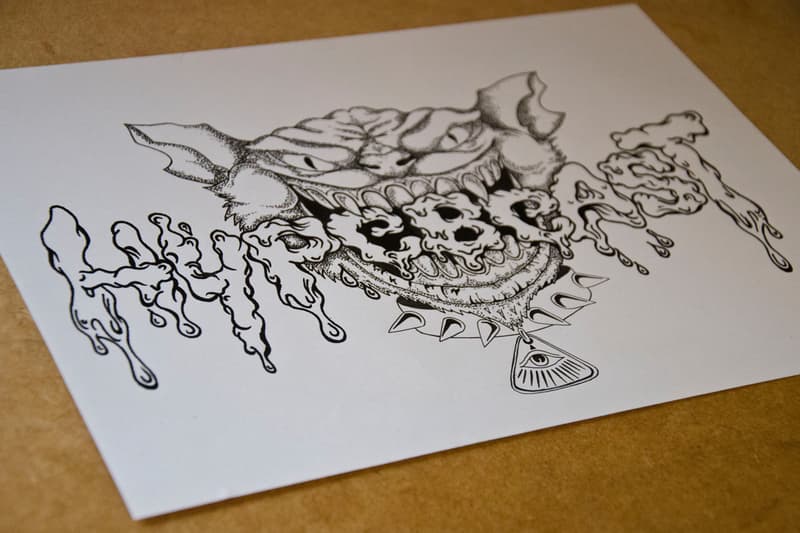 16 of 17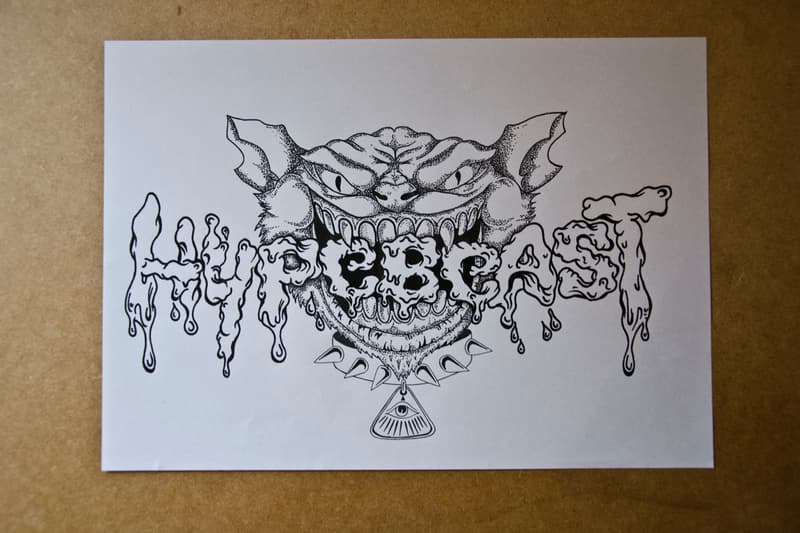 17 of 17
Although nicknamed Rugman for resembling the hairy Sasquatch, the London-based artist/designer earned his art world stripes for his sprightly approach, unquestionable passion and eerie imagery. His early affinity with art culture can be attributed to the supportive network of family and friends constantly urging him to follow his passions. More specifically, the groundbreaking moment is traced back to the day he caught a glimpse of his older brother's Steve Caballero Powell Peralta skateboard. "From that very moment things became clearer for me as an artist and I knew what I wanted to do." Drawing inspiration from brands like Vision and Santa Cruz, Rugman spent the majority of the '80s immersed in punk rock, skateboarding, illustrations, pop culture and eventually producing a few homemade graphic tees to support his love for beer.
After high school he spent the majority of his time honing his art form in college which eventually led to a job in New York working for a London-based textile house, collaborating with designer labels like Donna Karan and Calvin Klein. Tired of the excessive cross pond jumps, Rugman moved back to London to design for a small independent Y-shirt label called RUDE London. Although still freelancing graphic T-shirts today, Rugman prefers to hide away in his Hackney studio focusing on his commercial work, illustrating his vivid thoughts on a blank canvas and occasionally venturing to East London to bomb the streets. Rugman sincerely states, "I have a passion to create pieces of visual quality for people to enjoy… if I can make one person smile or look that little bit longer when looking at a piece by Rugman then I have done my job and I am very happy."
Advancing our popular Pen & Paper series, the hairy bloke from across the pond opens his sketchbook for an exclusive look at some of his personal creations.
Photography: Chris Searle/HYPEBEAST