A Conversation with Kazuki Kuraishi
Japanese designer Kazuki Kuraishi has worked with companies from fragment design to adidas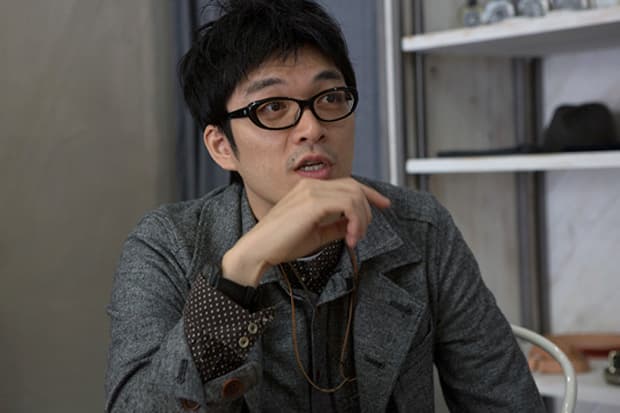 Japanese designer Kazuki Kuraishi has worked with companies from fragment design to adidas Originals, collaborating with brands to develop into commercially embraced aesthetics. After graduating from the School of Visual Arts in New York, Kuraishi was propelled into working with famed designer NIGO of A Bathing Ape. The rest, as they say, is history. He is currently working closely with British label CASH CA to appropriate its menswear collection for the Japanese market. HAVEN recently had the opportunity to sit with Kuraishi to discuss his biggest influences, working with CASH CA, and the concept behind Heather Grey Wall – his store in Tokyo. Choice excerpts from the interview can be read below while it is available in its entirety here.
Before working in the streetwear fashion scene you studied graphic design in the U.S. Can you tell us a little bit about why you chose NYC specifically?
I originally lived in Colorado for a short period of time to join the Mountain Bike competition. While I was in Colorado, my interest in graphic design got stronger and when I researched NYC's School of Visual Arts, I found out that they did not require any entrance exam and could obtain a diploma by earning credits, so my decision was easy. Why in NYC? I am still not sure, but perhaps I had a stereotype that it must be in NYC to study graphic art and I was not wrong as I enjoyed all the classes at the SVA.
How did this experience lead to your first endeavors designing for fashion in Japan?
When street fashion was just booming in Japan, people could make clothes without knowing so much about fashion, as long as you have an amazing "graphic art" taste. Because, at that time, "graphic" was more important than clothes. To prove, with my experience on graphic art, I was able to work for A Bathing Ape. But I am studying now from the basics of garment and about clothes making. I am still educating myself and continue to pay full attention in the entire process of designing the "clothes."