A Conversation with Brian Siswojo
One of the pioneers of the Hong Kong street and skateboarding scene, Brian Siswojo — the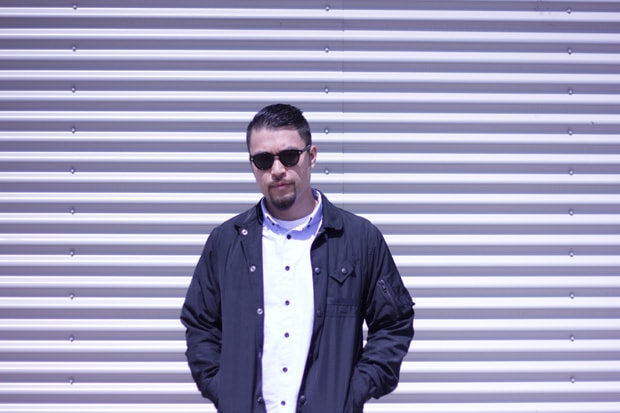 One of the pioneers of the Hong Kong street and skateboarding scene, Brian Siswojo — the multi-talented founder of lifestyle distributor and retailer 8FIVE2 – is also an actor, clothing designer and member of seminal local rap group 24 Herbs, once sharing the stage with hip-hop luminary Nas. Today, his burgeoning retail enterprise is a proud purveyor of underground and established brands alike, a collaborator with skateboarding mainstay Vans, as well an integral part in the evolution of Hong Kong street culture. When not at the shop, Siswojo is busy running Know1edge Clothing Co., a label he runs with his wife, as well as overseeing the various skateboarding associations he has formed. We recently had a chance to sit down with the man of many hats to discuss Hong Kong skateboarding, the labels he loves at the moment, and the details of his busy schedule.
The skateboarding scene in Hong Kong… has changed a lot and has gotten quite big out here, which is a good thing. However, that being said, there are now so many different crews in the Hong Kong scene and it has also become more segregated, with divisions between locals and foreign locals. It's unfortunate because skateboarding has always been about no color boundaries and skateboarding has always been very accepting no matter what your background. I hope these kids can look past all of this and have a more united front. I'm not asking everyone to hold hands and sing or to love one another, but to simply have a mutual respect for each other.
My philosophy in life is… that loyalty is key.
Staying upbeat… is the only way I know how to be.
When buying for the shop, I look for… good design and good quality, no matter the brand.
My typical day involves… waking up early, breakfast with my wife and Tayla (our daughter), checking emails, and going to the 8FIVE2SHOP. If there is time, I skate at our indoor Vans Sk85IVE2 park. However, my days are always different when I'm filming, recording an album, preparing for a concert, or designing clothes. It's always crazy but it's a good life.
Right now, I'm wearing… Know1edge Brasco Pants, Thrasher T-shirts, SLB snapbacks, and a pair of SeyLynn (the new name of the Zero Lo models) Vans Syndicate x 8FIVE2SHOP third shoe samples.
My plans for 8FIVE2… are to go bigger so I can take all of my hard working people with me, keep trying to push the limits, and to maintain consistency.
Vans… are true classics.
I'd love to collaborate with… IWC or Bell & Ross — aim high son!
I never leave the house without… my wallet, keys, eye drops, lip balm, and a pair of amazing sneakers
A label you should know is… BLACK backpack company.
I always make time in my busy schedule to… hang out with my wife and my daughter Tayla.