VMAN: Tom Brady and Tom Ford Discuss Love, Life and the Future
For the cover of VMAN's 2012 fall issue, NFL quarterback for the New England Patriots and Gisele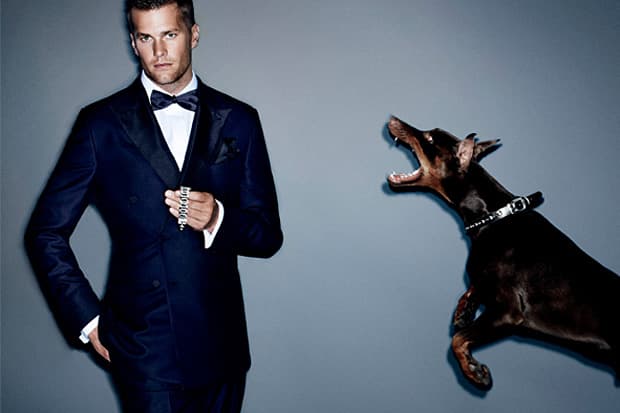 1 of 3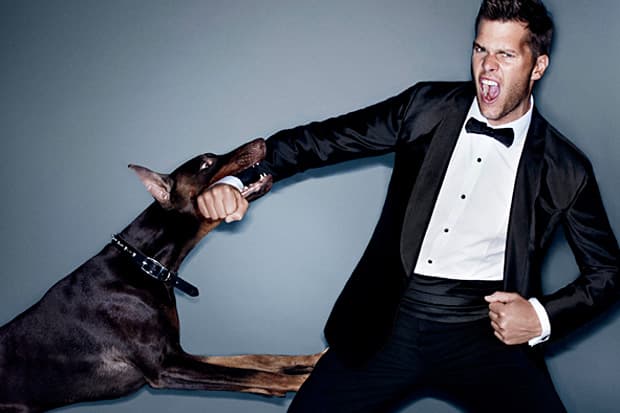 2 of 3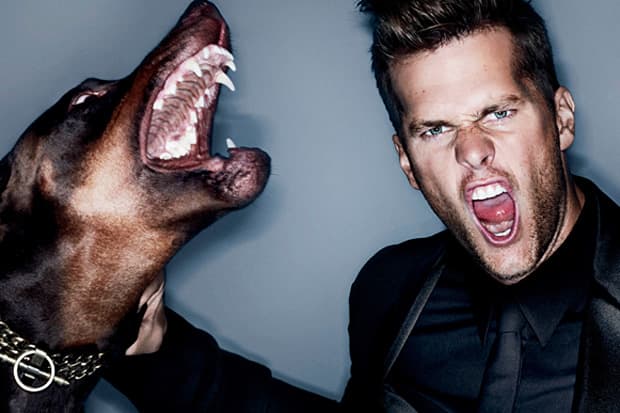 3 of 3
For the cover of VMAN's 2012 fall issue, NFL quarterback for the New England Patriots and Gisele Bundchen's husband Tom Brady dons a Zegna tux, faces a snarling rottweiler, and bares his inner man to Tom Ford. In a remote interview with the fashion icon, Brady sheds some light on his style and sensitive side. Offered below is an excerpt of the piece, while the interview in its entirety can be viewed here.
It's amazing you've come to that so early in your life. I think a lot of times it takes people years to understand that and to be comfortable with themselves. I wasn't nearly as comfortable with myself at your age as I am now. It's taken me a long, long time to get to that point.
Maybe I've had a lot of experiences which forced me to grow up really quickly.

Well, competition and pressure on you professionally forces you to grow up. Getting to the top is one thing. Staying on top—that is so hard, as you know. And you've managed to do it. Your comfort with your image and with your masculinity, which allows you to show a sensitive side, I haven't seen really since Joe Namath. I know that Joe Montana was an early influence on you, and I think that you've been interested in football since you were four years old, correct?
Yeah. When I was growing up, I was never really interested in school. homework was just how fast can I do it so I can get out to the yard and play. I didn't read a lot of books, I didn't study very hard. I got by and I did fine in school. thank god [football] worked out or else I'd have been screwed.

You know, we've talked about this once before because I asked you to be in my film [A Single Man]. So, where are you going to be in five years? Are you going to be an actor, are you going to be a television personality? What are you going to be doing?
Hopefully I'm still in my sport at that time.