A Conversation with Jacket Required
Bridging the gap between the naturally creative and inspirational city of London and its obvious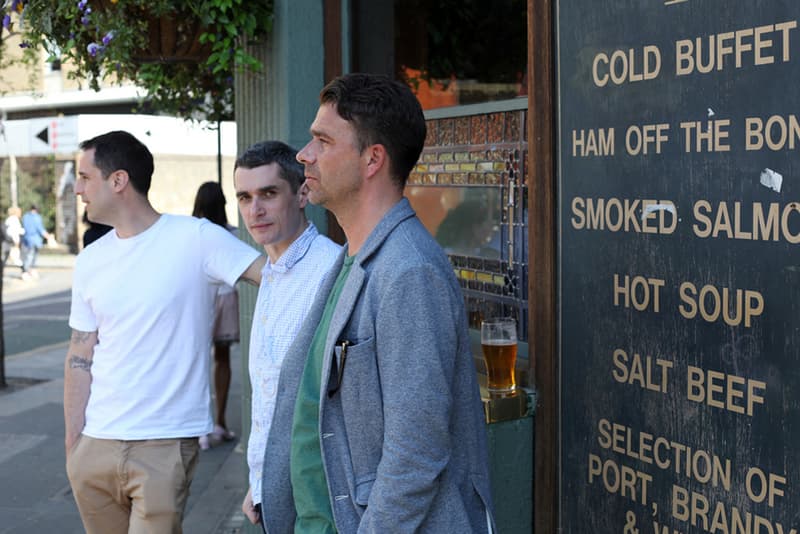 Bridging the gap between the naturally creative and inspirational city of London and its obvious lack of a reputable menswear trade show presence, we recently tapped Mark Batista, Andrew Parfitt and Craig Ford, co-founders of Jacket Required for our latest A Conversation with feature. Having previously built a resume as the owner of the sales agency, Brand Progression, and innovator behind the UK-based To Be Confirmed show and London's Number Six boutique, Batista recently joined Andrew Parfitt and Craig Ford to establish an inaugural foundation for the growing presence of contemporary menswear to the UK market. The invitation-only mentality that characterizes the trade show is an important tenant of Jacket Required that Batista believes is responsible for its credibility and reputation as being one of the first and only mutually respected environments between coveted designers, labels, and the shop owners and boutique buyers that desperately seek an on-trend advantage. Jacket Required will be held on February 12-13, 2012.
The starting of Jacket Required… was a need for a relevant London-based trade show that was specific to our agencies (Brand Progression), a number of names* and Andrew Parfitt combined markets.
The name "Jacket Required"… was inspired by a private members club which demands exclusivity as well as a smart dress code, so does Jacket Required……
Jacket Required differentiates itself… in that unlike the vast majority of other trade shows, Jacket Required is strictly invitation to the highest profile buyers and press only. In a nutshell, you cannot just walk in off the street.
The brands… we have already vetted the exhibitors to ensure that what is on show is the best of the best that is available in the current marketplace.
Developing a successful menswear trade show… is ensuring that every eventuality is considered for both exhibitors and attendees. This includes from the ease of access, to fine coffee and catering, to supplying umbrellas and an overall unique yet professional service to the industry.
Helping brands build their exposure… happens by working in partnership with the cream of the crop of global bloggers, press, stylists and writers to ensure the best message is projected to the target audience.
Our expectations for the trade show… was to build on the positive response of the first show and continue to grow organically whilst scouring the globe for new and inspiring brands that are relevant for future shows.
The need for a UK trade show… was based simply on the fact that London deserved a credible trade show as we all live and work every day in the most inspiring city on the planet.
The UK market… has always been an international driving force in terms of youth culture. From Teds to Mods, to Skins to punks, from football casuals to the present day.